Best Universal Orlando Park Tips for Solo Travelers
Being a huge Marvel comic book fan, I enjoy simply walking around Marvel Super Hero Island by myself soaking in the images.  I enjoy getting photos in my Marvel shirts in front of the artwork of that character. I have been a fan of the "Inhumans" comics for some time. Sadly, their MCU planned movie turned into a failed under-budget TV show. You can find artwork of most of the "Inhumans" in Marvel Super Hero Island but not my favorite, Lockjaw. Lockjaw does not appear on the pillars. Lockjaw, a bulldog, may sing at night: "One is the loneliest number that you'll ever do."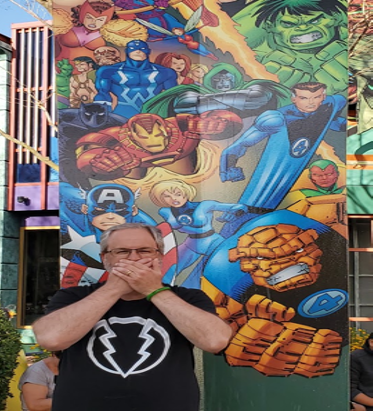 When you think of making a trip to Universal Orlando Resort (UOR), it may seem intimidating to go alone. UOR's marketing of Halloween Horror Nights even states "…there's one thing to remember at Halloween Horror Nights: Never go alone." It might be tough with words like that to think a trip to UOR should be done solo.  Yet, there are a plethora of advantages to touring UOR by yourself.
Going to UOR in groups is fun but a great way to experience everything you want is a solo trip. Literally, a solo trip is all about you! You get to make every decision good or bad. You can even change your mind along the way to Diagon Alley to detour to get a snack at Central Park Crepes without checking with anyone else.  A solo traveler can have almost limitless options.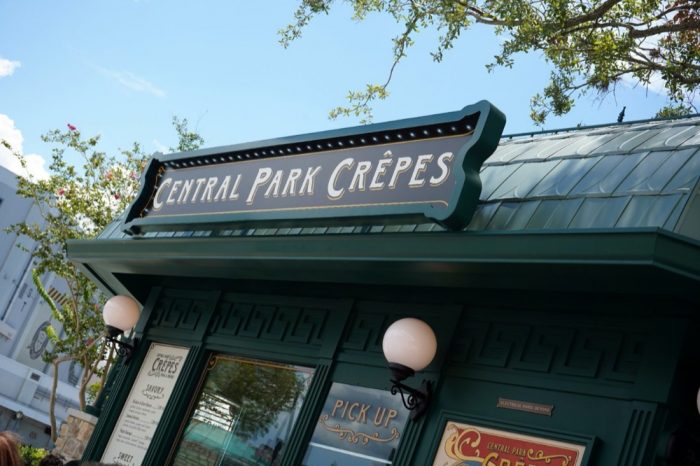 Suggestions for Maximizing Your Solo Trip to Universal
Create a plan just for you. You can do just the things you want to do. If you just want to ride the Incredible Hulk Coaster from park opening until noon, you can do that. If you want to an item from every food stand during Mardi Gras, then you can do that. If you want to just enjoy your unlimited refill Freestyle cup while exploring every merchandise store, you can do that. You can decide to enjoy a luxurious dinner at The Palm by yourself, which would probably be cost-prohibitive for most large groups, if desired. You can stay all day at the park or go back to your room whenever you want. Use the TouringPlans resources and get familiar with the "Lines" app to optimize your day(s) as you go.
Use you freedom to chat with people like the team members or other guests. You may find you learn something interesting or find a new theme park mate for future trips to UOR.
Treat Yourself! Find something no one in your friends or family group would want to do and do it. This is your trip. Do the things you want no matter how odd they may sound to other people.
Take advantage of the single rider lines! Though it will not be like having Express Pass, you will on average wait much less than groups in standard queue. Now, single rider lines may not always be open due to low crowds, line capacity, or currently staffing issues so be flexible.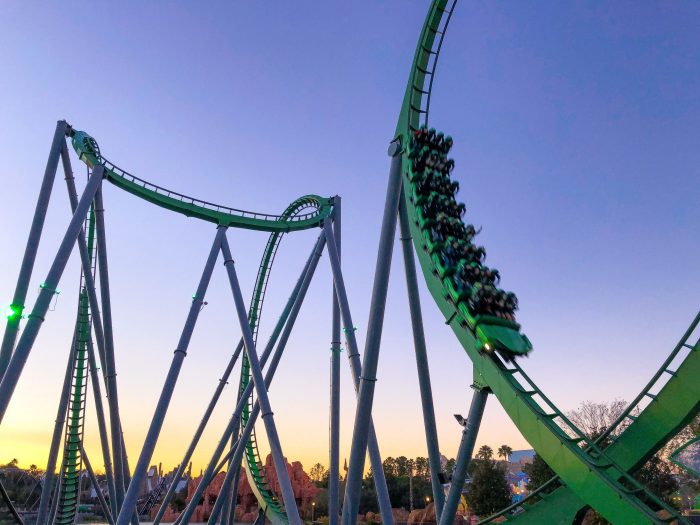 If you are unfamiliar with how single rides lines are supposed to work, anyone traveling alone or willing to be separated from their group can use this line. Single riders wait in their queue and are selected to fill vacant seats in rows/spots that other parties do not fill. For example, on the Mummy attraction that seats four per row, a group of three is placed in a row, then a single rider will be placed in that fourth spot in that row to hopefully increase amount of people who can ride.
Now if this is your first time at Universal Orlando, you might want to just wait in the standard queue for attractions like Forbidden Journey, Escape From Gringotts, Hagrid's Magical Creatures Motorbike Adventure, and Jurassic World VelociCoaster since their queues could be considered worth it even if you do not ride the attraction. Since it is your solo trip, you can decide that for yourself.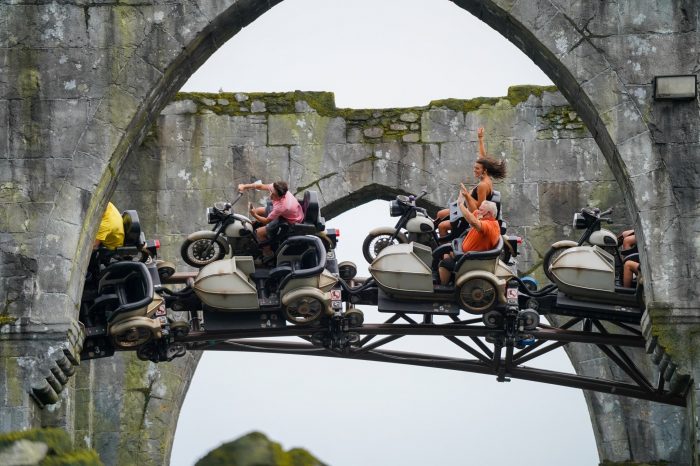 The single rider queue is normally faster than the standard queue, but a bit slower than using Express Pass. However, in theory, the single rider queue might never move if there's no single seats to be filled. (For example, if only groups of four are waiting to ride the Mummy attraction, there's no room for a single rider to fill.) This means waits can fluctuate but should be lower in single rider queue than standard queue. As a rule, the more seats in a row, the faster the single rider queue moves. So, attractions like Mummy, Hulk, and Forbidden Journey will benefit the single rider more than Hollywood Rip Ride Rock-it, Hagrid's Magical Creatures Motorbike Adventure and Jurassic World VelociCoaster single rider queue which have two to a row. In addition, at VelociCoaster, the single rider queue regularly hits capacity since that queue is not exceedingly long. If you arrive at VelociCoaster and see a 75 minute or more standard queue wait with single rider queue at capacity, you might consider just hanging around for about 10 minutes until single rider queue is no longer at capacity and then enter that queue. It may still be a 30 minute or more wait but should be less than standard queue.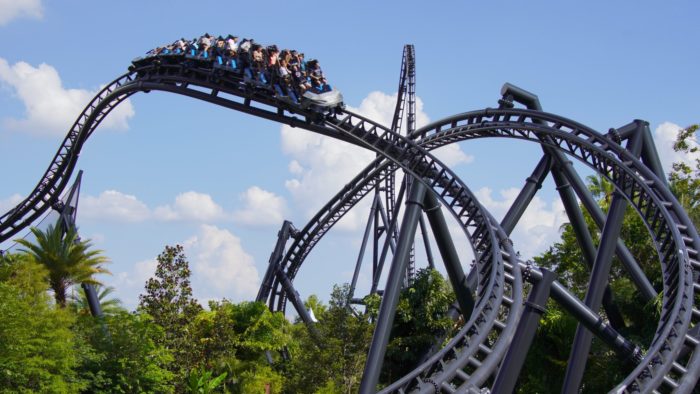 Attractions commonly offering a single rider queue are Harry Potter and the Escape from Gringotts, Hollywood Rip Ride Rockit, Fast & Furious: Supercharged, Men in Black Alien Attack, Revenge of the Mummy, Transformers, Doctor Doom's Fearfall, Harry Potter and the Forbidden Journey, The Incredible Hulk Coaster, Jurassic World VelociCoaster, Amazing Adventures of Spider-Man, and Jurassic Park River Adventure. You may sometimes find Despicable Me Minion Mayhem, Hagrid's Magical Creatures Motorbike Adventure, and Skull Island: Reign of Kong utilizing a single rider queue.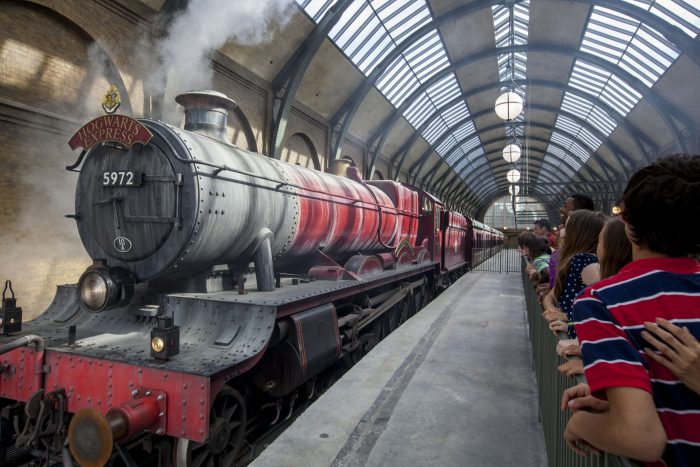 Vacation like you mean it and even solo let yourself woah!
Have you ever taken a solo trip to Universal? What's your favorite tips? Let us know in the comments.