Best Universal Orlando Resort Hotel Choices for Solo Travelers
If you could stay at any of the Universal Orlando hotels, which one would you choose? If you are making a solo vacation trip to Universal Orlando, then you get to make that choice all by yourself. The choices are impressive especially considering most of these hotels are less than eight years old. For some Orlando theme park visitors, they daydream about staying on property getting to make all their own decisions. For example, you can decide whether to rope drop or not. You can decide whether to go to Volcano Bay or not. You can select the hotel by yourself, check-in, go to the room, order room service pizza and scream: "Ah, a lovely cheese pizza just for me!" So how do you decide?
A few basics that may make your decision clearer need to be established. First, are you a no-frills person regarding hotels because you want to spend your money on special dining experiences and events like Halloween Horror Nights? If so, then Surfside inn and Suites, a part of Endless Summer Resort, is your better option. A standard room here should cost you $100/night or less with free transportation, early park admission, and most likely less crowds during your hotel stay.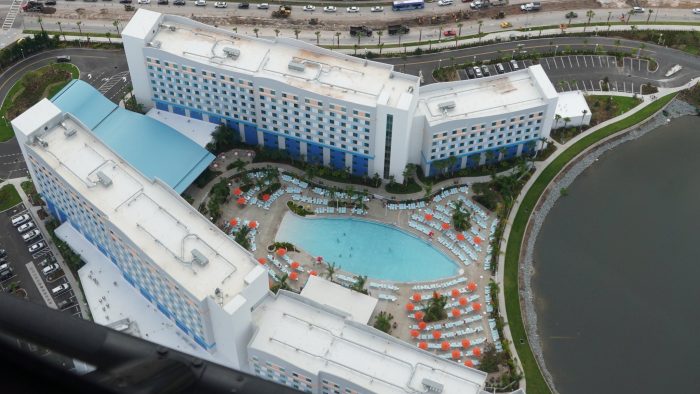 Now the second basic question to determine is "Will you need Express Pass?" You will need to decide if staying at a more expensive hotel is worth getting Express Pass included when you will be able to use the single rider queue often on your solo trip. In unscientific testing, Express Pass is faster than single rider, but almost always single rider is faster than standard queue. If you decide you want Express Pass, then Hard Rock Hotel is probably your best solo trip option. I have a Universal Orlando friend who is a veteran solo trip person, and she prefers Hard Rock Hotel. Hard Rock is closest hotel to the theme parks and provides free water taxis if desired.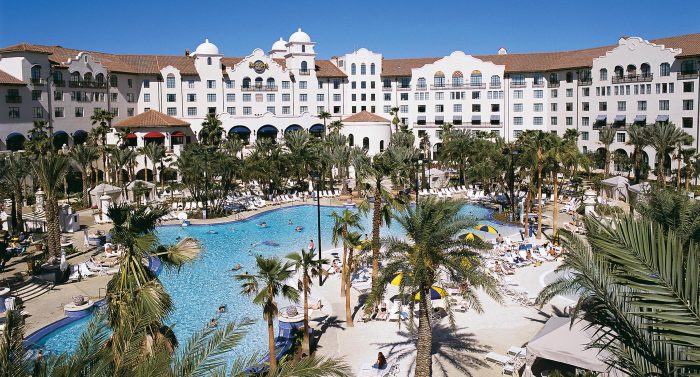 If those options are not top priority for you, then you have some excellent on-site options for a solo trip. In the bronze medal podium position would be Cabana Bay Beach Resort. The biggest negatives for a solo trip here are large amount of families with the accompanying noise and the vast space of this hotel. Now, the amenities are the reason this makes the list. There are two spacious pools and a lazy river. When available you can purchase tubes to float on lazy river with a cup holder for your beverage. There are bars with alcoholic drink programs with discounts on refills. Yes, the pools and lazy river can become extremely busy, but if you are looking for lots of pool activities then Cabana Bay needs to be considered. This is without mentioning the on-site bowling alley and arguably best work-out facilities at Universal Orlando.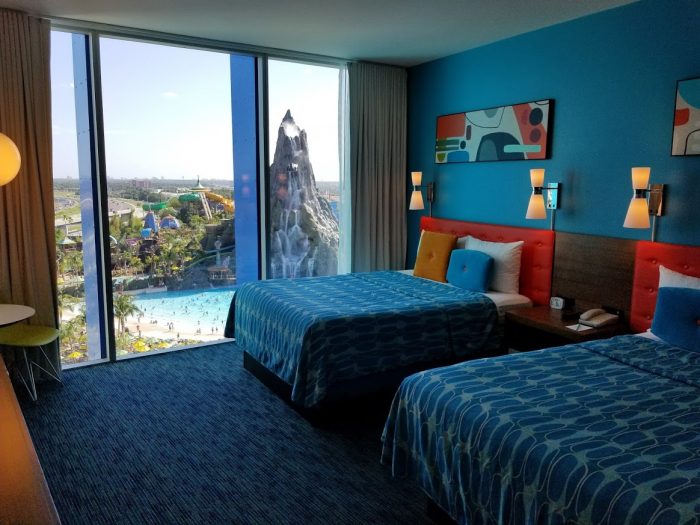 The silver medal in this solo trip competition would go to Aventura. Aventura is a smaller hotel. The target audience is not families with children but adults. There is a tech-friendly environment that many adults enjoy. There is a rooftop bar where any solo trip person can interact with others in a fun setting. Now, the pool area is nothing special. However, being right next door to Sapphire Falls, it is not hard to take that water taxi to CityWalk. Also, under normal conditions, you can "pool-hop" easily to the Sapphire Falls pool. I, personally, have a tentative solo trip planned for October 2021 and have selected Aventura to enjoy since I have never gotten to stay there before.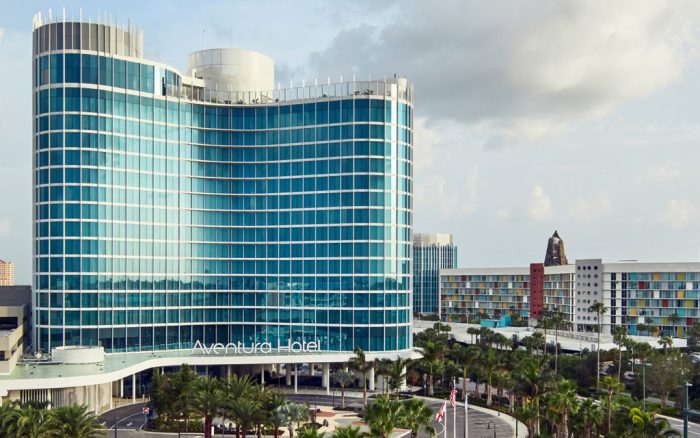 Despite my current selection of Aventura, the clear-cut gold medalist is Sapphire Falls for a solo trip. Based on overall value, this hotel wins easily. Several Universal Orlando social networking groups have been asking which hotel to enjoy on a solo trip. Sapphire Falls is selected by about 70% of respondents. The reasons given are numerous. The rooms at Sapphire Falls are probably nicest standard rooms on property with a Keurig coffee maker so you can just sit in your room enjoying a relaxing beverage. Have I mentioned Sapphire Falls has nicest pool on-site recently? Sapphire Falls has water taxi service to CityWalk. There is a nice full-service restaurant and the best bar on property known as Strong Water Tavern. There is also 24 hour a day room service if you feel like pampering yourself. The lobby is spacious and inviting with incredible overall theming. If you want to bring your pet(s) on this solo trip, you can at Sapphire Falls.  Upon check-in, the Loews Loves Pets program gives each pet owner a "welcome kit" that includes treats, bowls, and a placemat. In addition, The New Dutch Trading Company quick service location serves excellent beverages and food. This is the type of hotel that you would not mind sitting in the lobby relaxing with a snack and a coffee. Many Universal Orlando veterans in a higher tax bracket than the average person say that Sapphire Falls is the best hotel on property. This same people could afford to stay at a premier hotel for express but select Sapphire Falls for overall quality.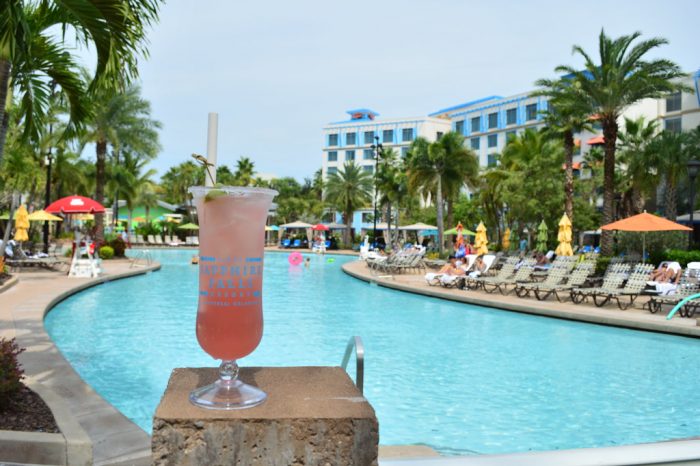 Solo trips to Universal Orlando can be a fantastic event. Take your time and pick a hotel that is right for your theme park solo trip personality. This will make every day and every night more enjoyable on a trip that is all about you.