Breakfast Options for Pandora Mornings
Almost two years since it has opened, and Pandora at Disney's Animal Kingdom still draws considerable crowds during the day. The best bet, if you're not lucky enough to get a FastPass+ time, is to arrive early and join the throng. At one time, Pandora offered a wonderful breakfast at Satu'li Canteen, but now your options are a little more limited. Bringing a portable breakfast (granola bars, pop tarts, etc.) or grabbing a donut the size of your head from the Joffrey's kiosk on your way in remains an option, as does wading through the line at Creature Comforts (aka Starbucks), but there are a couple other breakfast options to grab on the go in the Pandora area.
Recently, Disney has started offering "Coffee Express" at many of the rolling drink/frozen treat carts, including one on the bridge path from the Oasis to the Tree of Life and one near Tiffins on the way to Pandora.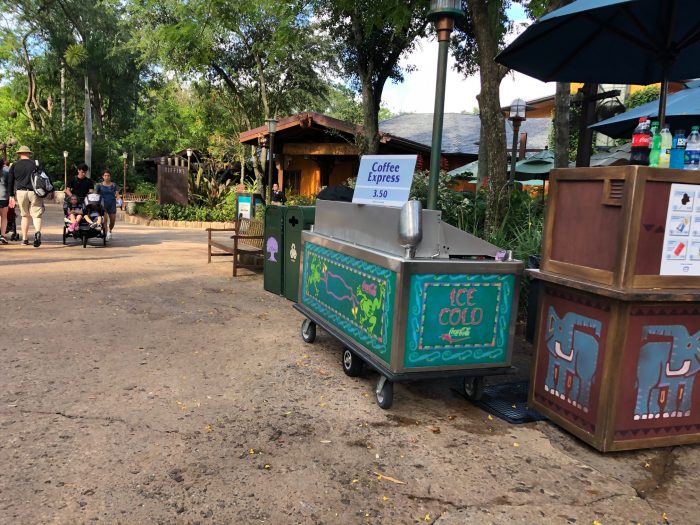 If you're looking for an expertly crafted coffee beverage, that's not what you'll find here — just coffee and your choice of sweeteners and creamer. But if you need that morning go juice and don't want a wait, this will be your best option.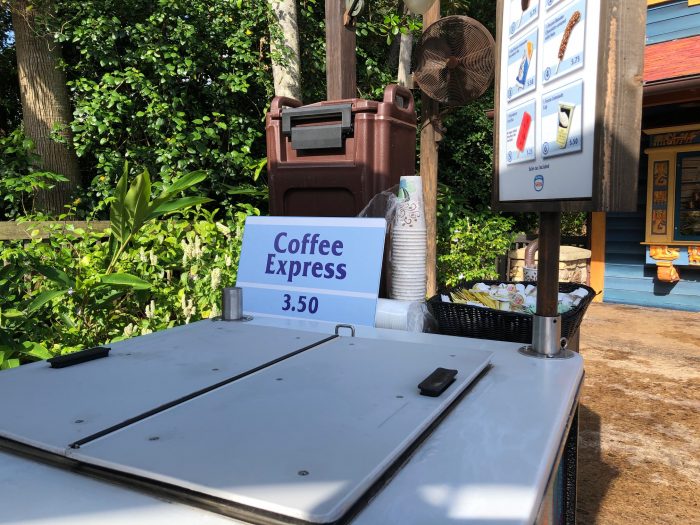 For food options, if you're looking for something convenient to the Flight of Passage queue, the Pongu Pongu window offers a limited breakfast menu. Known mostly for its highly Instagrammable "Night Blossom" drink, Pongu Pongu also offers French Toast Sticks, a Sausage and Egg Biscuit, and the amazingly addictive Pineapple Cream Cheese Lumpia.
Although the price of the Sausage and Egg Biscuit is cringe-worthy, the biscuit was fluffy (not dried out the way that a fast-food biscuit can sometimes be), the egg (although likely institutional pre-made scrambled egg product) held up well, and the sausage wasn't overly spicy. It was a filling breakfast, and easy to eat on the go.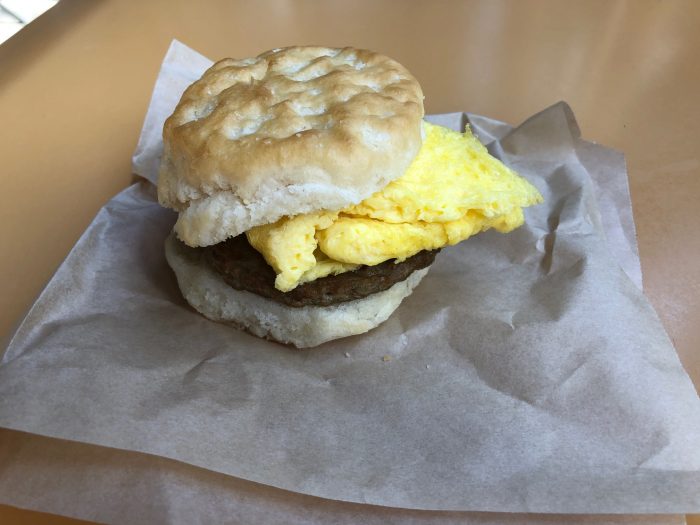 As always, the star of the show is the lumpia– a crunchy wrap holding a blend of sweet cream cheese and pineapple. If you are only going to get one breakfast item, this may not be the most filling of the options available, but it is absolutely delicious.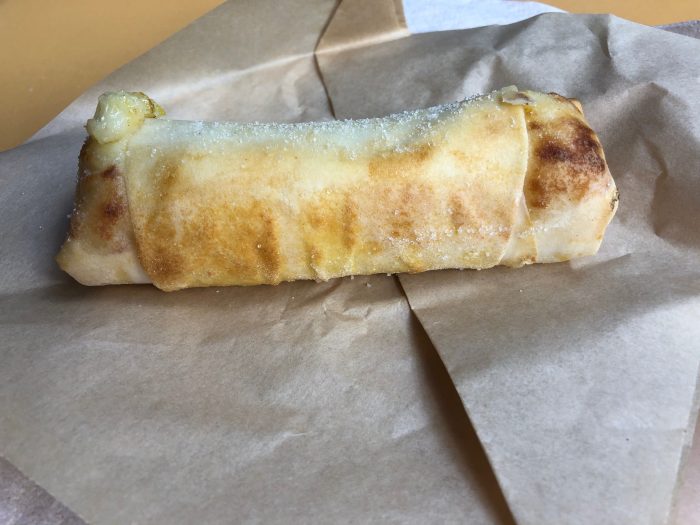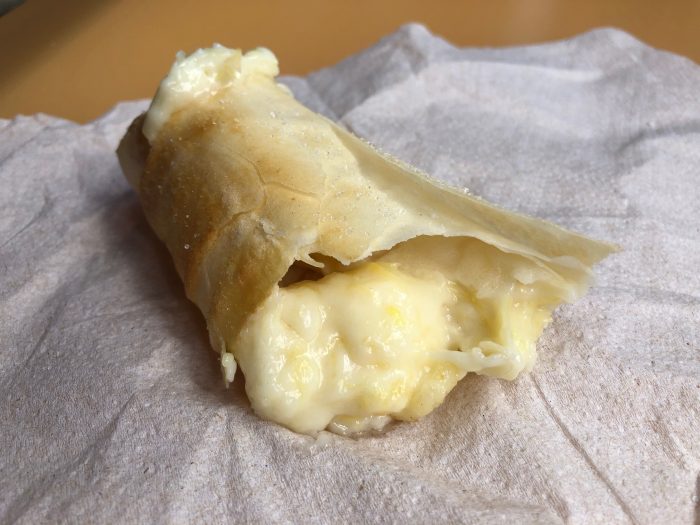 Your best bet is to have one person go and grab food for the family while everyone else secures a place in line. With posted wait times this week of two hours by 9:30 a.m., you'll have plenty of time to finish your breakfast before you enter the inside part of the queue.
What's your preference for breakfast on the way to line up for Flight of Passage? Would you try the "Coffee Express" or would you be likely to pass? Let us know in the comments.