Beaded Authentic African Jewelry at Animal Kingdom
Living close to Walt Disney World, it's easy to bypass most merchandise, but every once in a while there are some rare gems to be found. That's why I was so excited to see this Instagram post from Disney Imagineer (and, in my view, the patron saint of Disney's Animal Kingdom) Joe Rohde.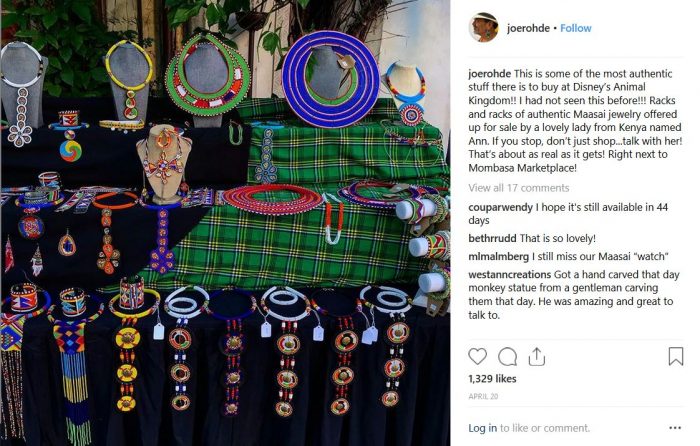 On a recent trip to Disney's Animal Kingdom, I located the tables of beautiful and well-crafted jewelry. Located outside Mombasa Marketplace (across from Tusker House and before you get to Kilimanjaro Safaris as you stroll through Africa, the setup reminds me of street vendors that I've seen in my travels, but with an outstanding quality. While I was there, the artisan who made these beautiful works of art (as they are more works of art than "just" jewelry) was teaching a young girl who was maybe 4 or 5 years old how to string seed beads onto the wire for the jewelry. "Travelers" of all ages are welcome to sit down and learn all about the skill that it takes to make these beautiful works of art–and that's something delightful about this kind of offering. The items are very reasonably priced for handicrafts, too. One necklace that caught my eye was priced at around $60, with items like earrings and bracelets being priced less than that.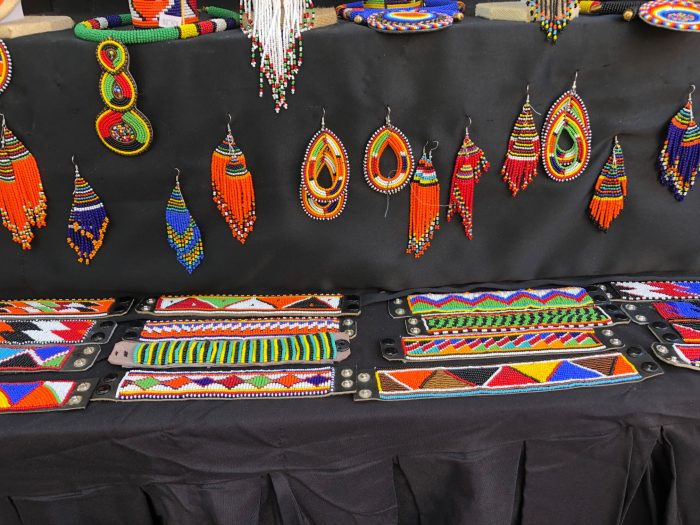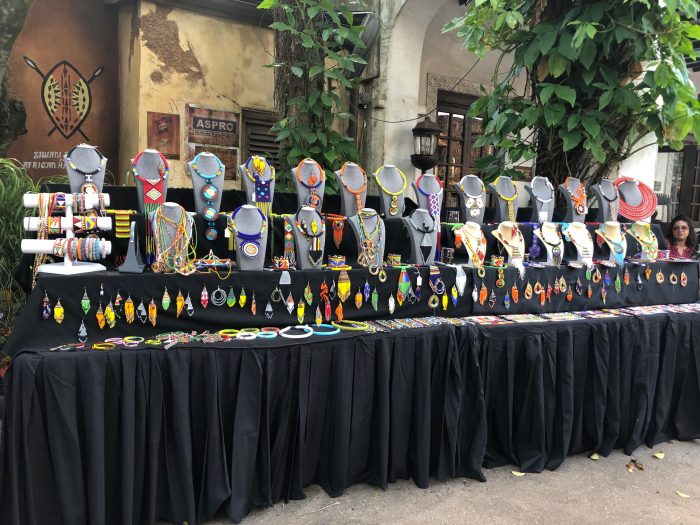 What are your thoughts on these? Would this be a souvenir you'd want to purchase to remind you of your visit to Harambe at Disney's Animal Kingdom, or would you just like it as something of beauty but not necessarily a souvenir? Let me know in the comments.