Brunch Added at the Lamplight Lounge
Weekends at Disney California Adventure are looking up with a brand new brunch offering being available at the Lamplight Lounge. Brunch will be served on Saturdays and Sundays from park opening until noon in the downstairs dining room and will feature unique dishes and cocktails all with a great view of Pixar Pier.
Lamplight Lounge Brunch options will include:
French Toast with cinnamon-brown sugar challah bread, Irish cream whip, maple syrup, and macerated berries garnished with a crunchy piece of house-made almond brittle
The Brunch Burger, which features a grilled custom burger blend served with American cheese, one egg, roasted green chile, lettuce, and paprika aïoli on a toasted Amish bun.
The Crab and Potato Cake Benedict which comes with sautéed spinach, soft poached eggs, chipotle hollandaise, and fresh fruit
The Egg White Frittata Bake features hen of the woods mushrooms, spinach, tomatoes, roasted peppers and onions, smoked salmon, goat cheese sour cream, avocado, and confit potatoes

Potato Flautas which are made with plant-based chorizo, vegan piquillo crema, serrano-tomatillo salsa, arugula salad, and escabèche.
Lamplight Chilaquiles will feature house-made tortilla chips with cheddar-jack cheese, two eggs, queso fresco, red onions, cilantro-serrano sour cream, and sliced avocado, topped with a 3-chile red sauce and pepitas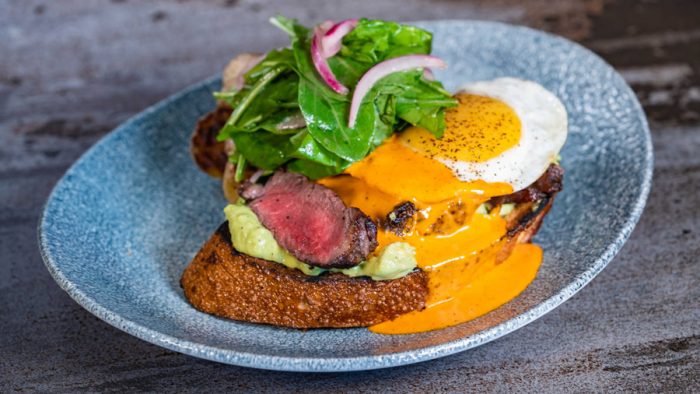 New York Avocado Toast with sourdough, avocado mash, New York Steak, one egg, piquillo-butter sauce, arugula salad, pickled red onions, and confit potatoes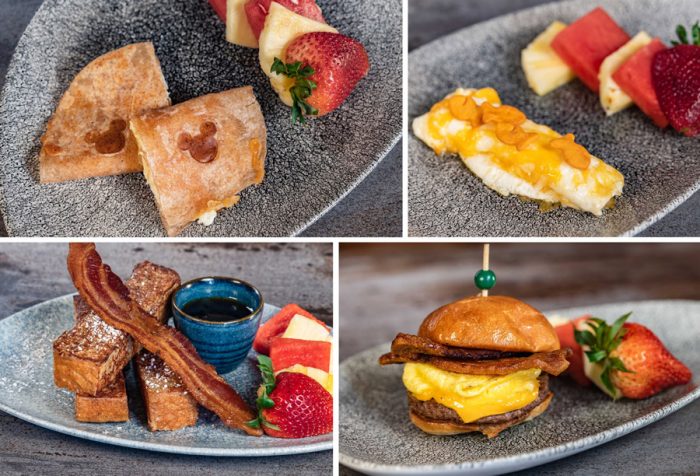 For kids, they can choose from a Brunch Quesadilla or an Omelet (both served with egg whites and cheddar-jack cheese), a smaller portion of the Indulgent French Toast, or a Mini Brunch Burger.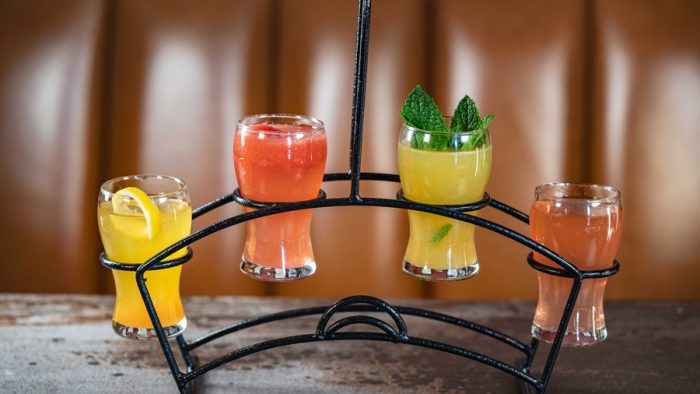 As far as beverages are concerned, adults will be able to enjoy things like the Beermosa with blood orange IPA and fresh orange juice and a Cinnamon Toast Cocktail with vanilla vodka, hazelnut and cream liqueurs, and cinnamon cereal-infused milk. There's also the Morning Glory comes with vodka, spicy Bloody Mary mix, dill pickle brine, and a dash of celery bitters. You'll also be able to try a variety of seasonal flavors with the Mimosa Flight, featuring classic orange juice mimosas as well as versions with mango, watermelon, and more!
To book your Lamplight Lounge Brunch reservations, call 714 781-DINE