Cafe Orleans at Disneyland Park — Better Know a Restaurant
Next in our "Better Know A…" series is Cafe Orleans, one of a few options if you're looking for some Cajun 'n' Creole fare at Disneyland.
What is Cafe Orleans?
Cafe Orleans is a table service restaurant serving Cajun and Creole food.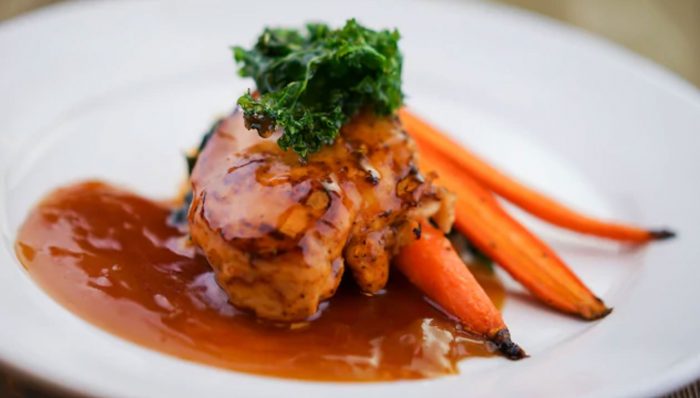 Where is
Cafe Orleans
?
Cafe Orleans is located smack dab in the middle of New Orleans Square. Its location provides wonderful views of Tom Sawyer's Island and the Rivers of America, making it a wonderful place to kick back and enjoy the scenery while you eat.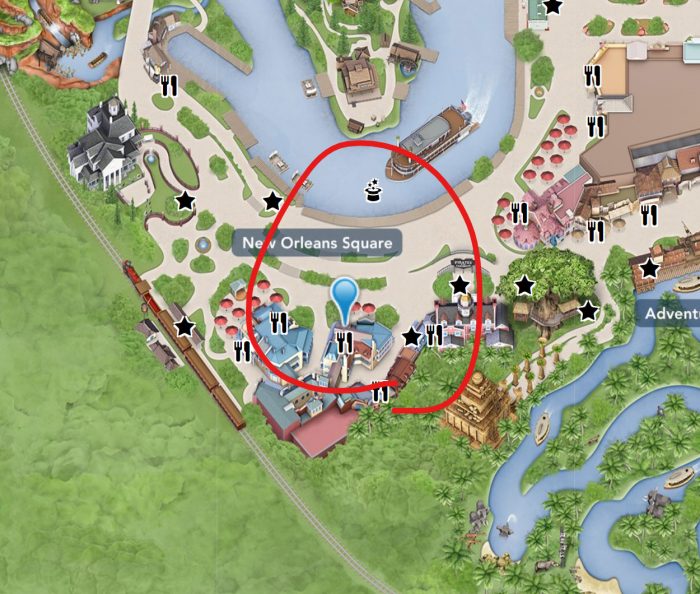 What You Need to Know About the Menu at Cafe Orleans
Cafe Orleans is located in New Orleans Square, and the menu is reflective of that location, serving classic NOLA dishes like shrimp & grits, Monte Cristo sandwiches, and even a muffuletta-inspired salad.
What the Dining Experience is Like at Cafe Orleans
Cafe Orleans is one of just a handful of Table Service restaurants in Disneyland Park. The food is quite good, and the atmosphere is very well-done and will make you feel as if you're whiling away the day sitting outside a cafe in New Orleans' French Quarter. The decor features lots of scrolled wood and wrought iron with french-inspired flourishes, plus lots of greenery providing shade for the large patio, which is where most of the seating is located. Also of note are the Princess and the Frog character displays, and Disney historians will enjoy seeing Walt's original espresso machine on display.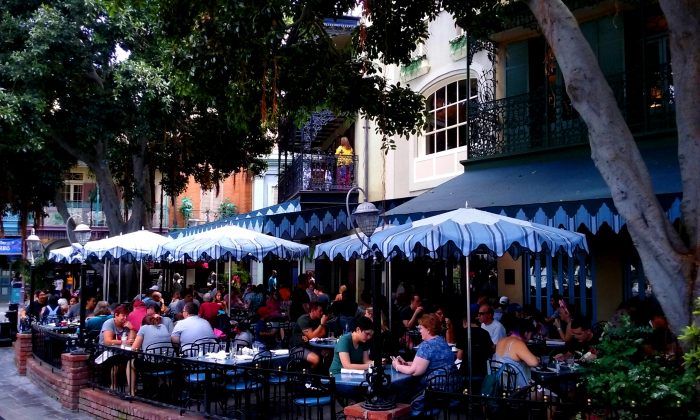 What are Some Items to Target at Cafe Orleans
Get the pommes frites — they are fries tossed with parmesan, garlic, and parsley, served with spicy-but-not-too-spicy Cajun rémoulade, and are absolutely delicious. Both Monte Cristos are crowd favorites as well.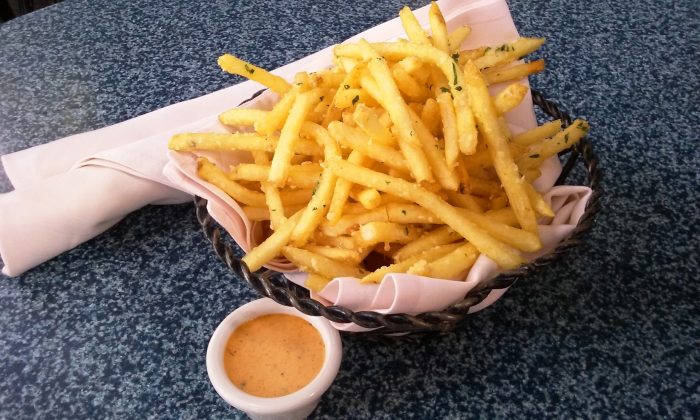 What You Need to Know About Accessibility for
Cafe Orleans
Cafe Orleans is fully accessible and should not present any unique challenges for visitors in wheelchairs or ECVs. Guests with allergies should ask about allergy-friendly options.
Does Weather Affect
Cafe Orleans?
While there is some indoor seating, a significant amount of the seating area at Cafe Orleans is on the outdoor patio. There is a substantial amount of shade, and some awnings and umbrellas to provide some protection from the rain. Some seating is entirely unprotected from the elements, however, and may not be usable during inclement weather. Also, those that are under cover are still outdoors, so if it's raining significantly, you might still get wet.
What's the Best Time of Day to Experience
Cafe Orleans?
As with any restaurant, the busiest times will be during regular meal times, so if you're looking to avoid a wait, try to visit during off-times. We like it as a great place for a mid-afternoon break.
Are you a fan of Cafe Orleans? What's your favorite dish? Let us know in the comments!