Central Florida Entertainment Alternatives in New York
Most Central Florida attractions have been fully operational post-COVID for more than a year. The theme parks are open and everything is back to business as usual, or nearly so. That's great if you're OK with taking on a fair measure risk on your vacation.
But for some folks, the continued high level of COVID transmission in Central Florida is a red flag. They may want themed entertainment, but are not ready to take on the risk of flying from their home further north on the East Coast or are not ready to vacation in an area where mask usage is only moderately adhered to, among other concerns. And of course, families with children under vaccination age, may be particularly concerned about travel to a higher risk zone.
Now's the time to acknowledge that some risk of contracting COVID is inherent for any human interaction, but the danger varies considerably based on individual vaccination status, age, and general health considerations.
If you happen to be someone who lives in the Northeastern part of the United States and love themed entertainment of Central Florida, but have concerns about traveling there at this time, here are some alternatives in the New York City area that may help you scratch your themed entertainment itch while you're waiting for transmission levels to ebb or for your kids to get vaccinated.
THE FLAGSHIP DISNEY STORE
The vast majority of standalone Disney stores have now closed or are slated for closure in the coming months. For now, the flagship Disney Store in Times Square remains off the chopping block. Most of the in-store events and interactive features are currently paused, but if you need a fix of Mickey merch, the store is open for business. Don't miss the only in New York merch items like Minnie Mouse dressed as the Statue of Liberty.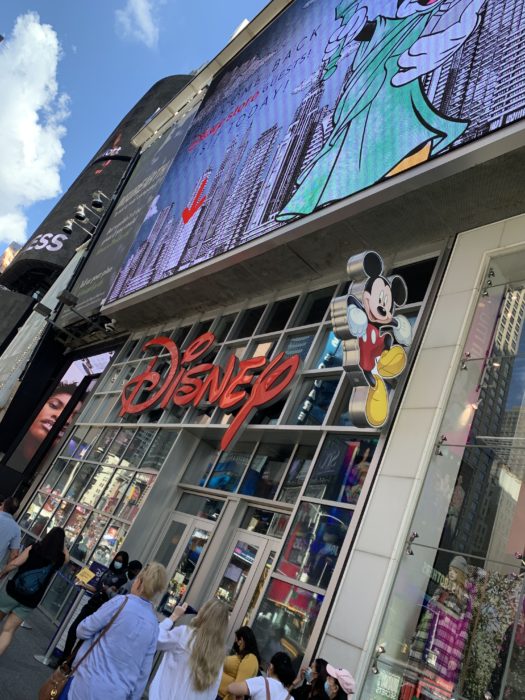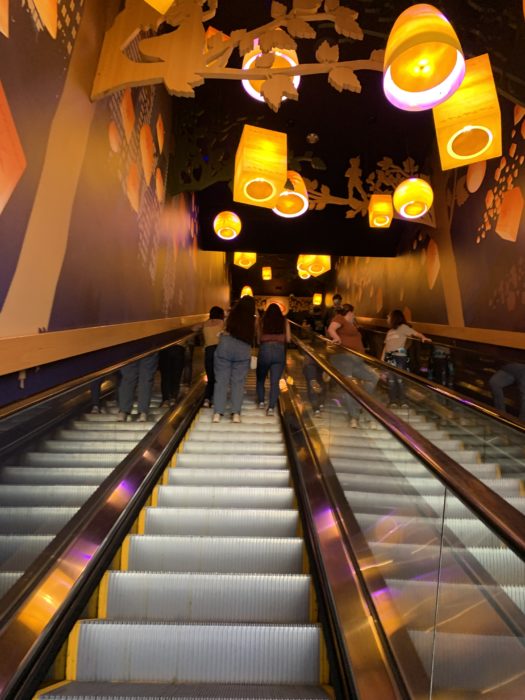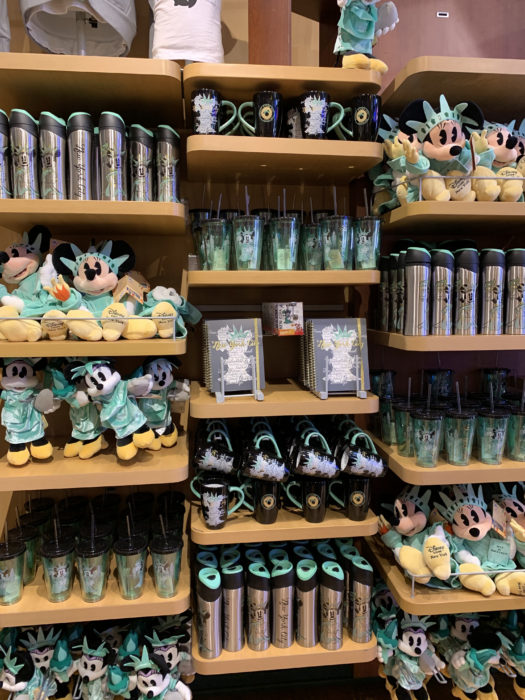 HARRY POTTER NEW YORK
A massive Harry Potter store opened in the Flatiron area of New York City during the spring of 2021. Promotional information for the store states, "The store will set a new standard of themed shopping experiences, combining breath-taking design, exciting interactive elements and exclusive products inviting fans to experience the Wizarding World in a brand-new way. Spanning three floors and over 21,000 sq. ft., the store will house the largest collection of Harry Potter and Fantastic Beasts products under one roof."
Among the theme park adjacent experiences available at the store are:
Virtual reality experiences: Chaos at Hogwarts and Wizards Take Flight
A butterbeer bar with draft butterbeer, bottled butterbear, and butterbeer ice cream
An interactive wand shop
Photo opportunities
Exclusive merchandise items including Honeydukes candy items, plush creatures, and opportunities to emboss a journal or embroider a robe with your name
And just like at the theme parks, getting into the store takes some planning. This popular destination requires that you join a virtual queue at 7:00 a.m. Currently pre-bookings and walk-ins are not allowed.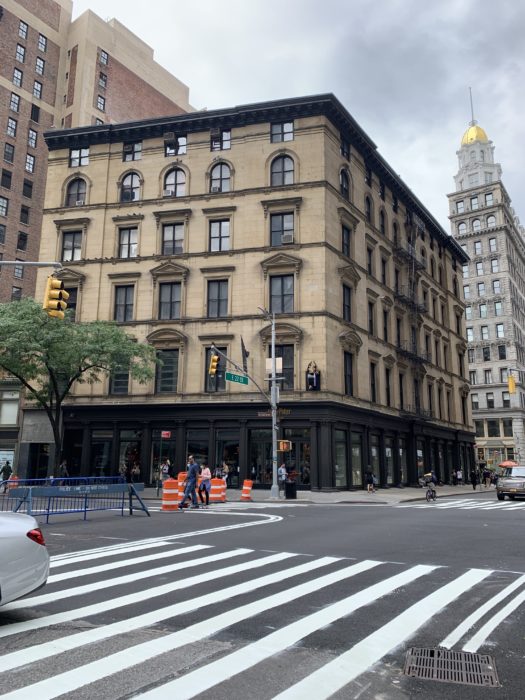 LIVE THEATER
Broadway is back! And not just Broadway – many off-Broadway and other performance venues have returned as well. For guests ages 12 and up, proof of full vaccination is required and most places are also checking photo IDs. Guests under age 12 must provide proof of a recent negative COVID test (consult your destination for specifics on the timing and types of tests that are approved). Masks MUST be worn in the theaters. I've been to several shows since New York theaters have reopened and have observed excellent audience mask compliance as well as good enforcement from theater staff in the few instances where compliance was lax.
Theater folks had been out of work for a year and they are not messing around with keeping their livelihood operational.
Some Disney and Universal-related options include:
In addition to fully themed stage shows, many Disney-related actors perform in other stage show or in cabaret-style performances. For example, I recently saw Sierra Boggess, the original Ariel in the Little Mermaid on Broadway, perform at 54 Below.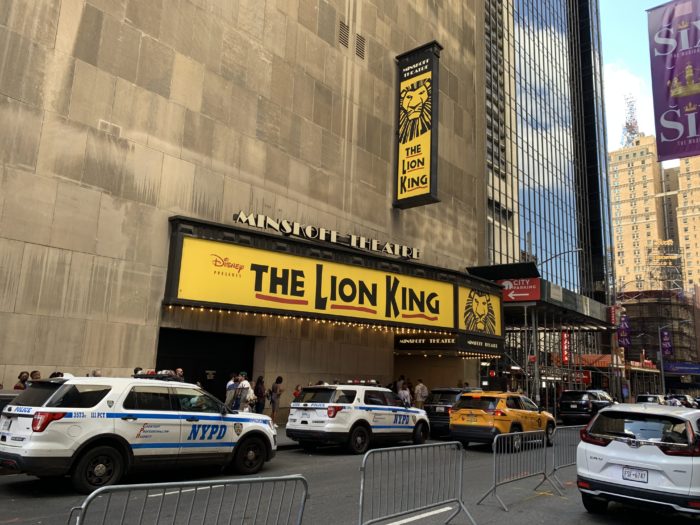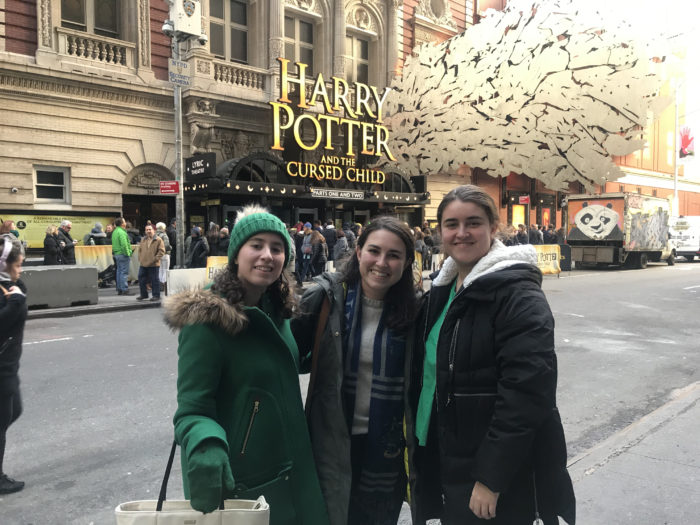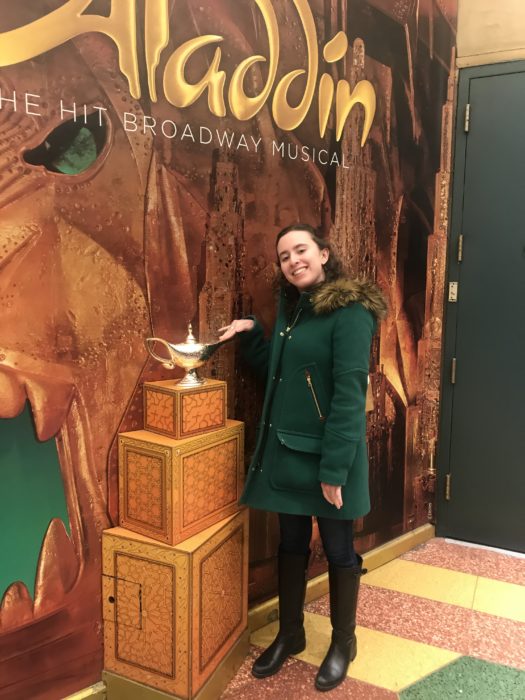 PIXAR PUTT
Pixar Putt is a pop-up minigolf course located in Battery Park City, Manhattan, from now through the end of October. This whimsical putt putt course has holes themed to the films Toy Story, The Incredibles, Finding Nemo, Monsters Inc., and more.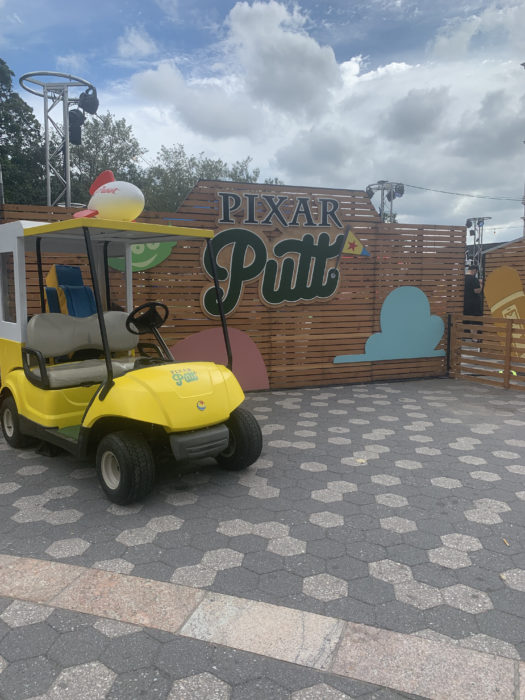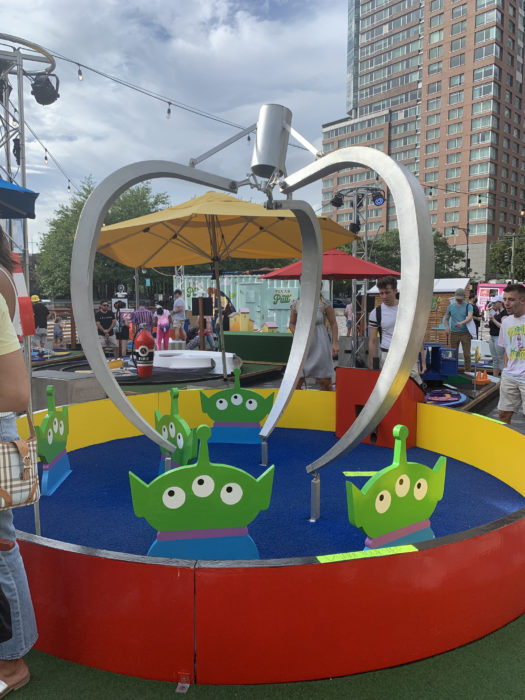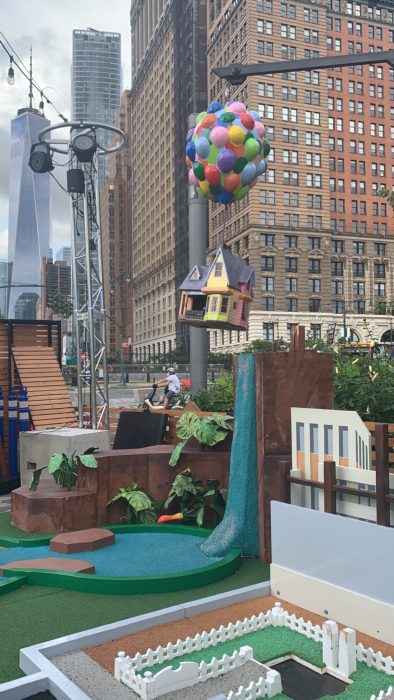 LEGOLAND NEW YORK
Newly opened in Spring 2021, LEGOLAND New York is a full LEGOLAND amusement park, similar to the locations in Central Florida and Southern California. There are seven themed lands, nearly three dozen rides and attractions, more than a dozen dining venues, shops, and even a themed hotel. Located in Goshen, New York, LEGOLAND is about an hour and a half drive from the heart of Manhattan, and much less if you're starting from points north.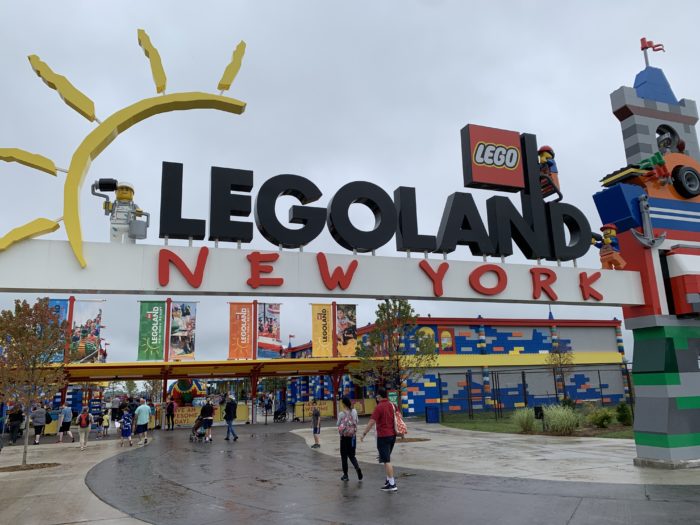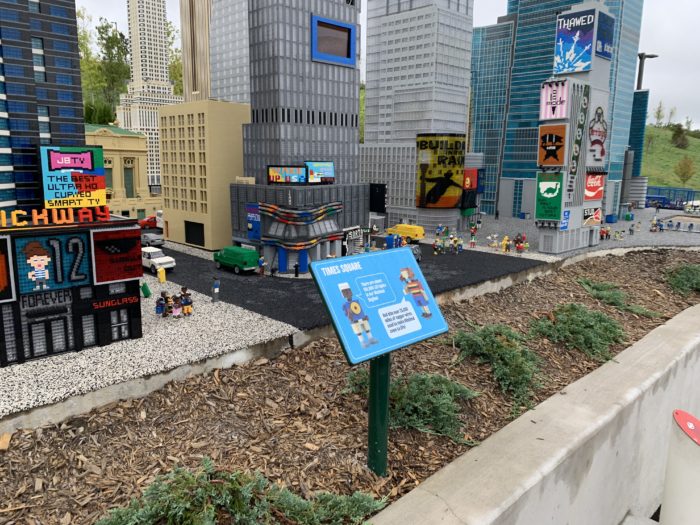 DISNEY ON ICE
There are several Disney on Ice shows currently touring across the U.S., with many dates in the Northeast. COVID protocols vary by venue.
MUSEUMS
The Metropolitan Museum of Art will be hosting an exhibit from December 9, 2021 to March 6, 2022, called Inspiring Walt Disney: The Animation of French Decorative Arts. Feel cultured as you learn about the references to European visual culture in Disney animated films, including nods to Gothic Revival architecture in Cinderella (1950), medieval influences on Sleeping Beauty (1959), and Rococo-inspired objects brought to life in Beauty and the Beast (1991).
The Museum of Modern Art includes a number of holdings related to Disney films.
The Museum of the Moving Image in Queens is currently hosting an exhibition of items related to the life of Jim Henson. The show includes 47 puppets including Kermit, Miss Piggy, The Swedish Chef, and more.
MISCELLANEOUS
They're unlicensed, overly aggressive, and often dirty, but if you absolutely need to have a photo taken with a costumed character, head over to Times Square where you can find knockoff Mickey, Minnie, Iron Man and many more characters who will be happy to pose with you, for a negotiable fee.
Keep your eyes open as you roam Central Park. Bethesda Fountain was featured in the Disney film Enchanted. The Alice in Wonderland statue is a favorite of children.
If you take in a Mets game at Citi Field, be sure to grab a Dole Whip treat.
The flagship Uniqlo store on Fifth Avenue sells many of the same Disney-branded items that are sold at the store in Disney Springs
ComicCon NY is happening in early October at the Javits Center. There are always booths related to Disney publishing and Disney games, as well as some rockin' Disney cosplay artists.
Disney Cruise Line is scheduled to sail out of New York City again in fall 2022. That's obviously a year away, but you can book now an start to fantasize about seeing the Statue of Liberty from the decks of the Magic.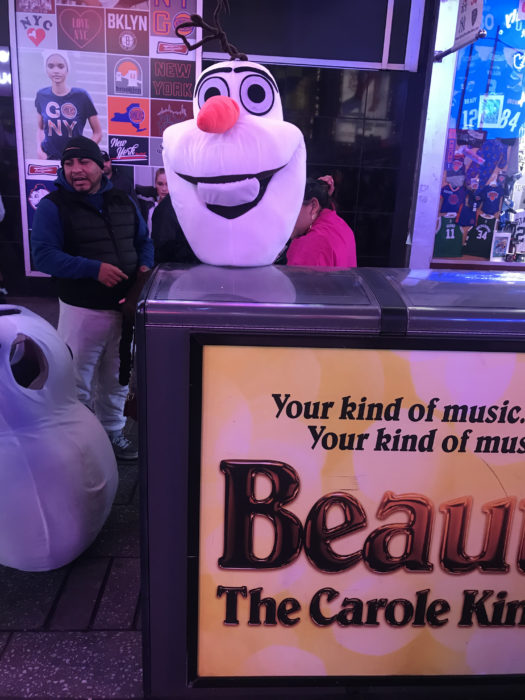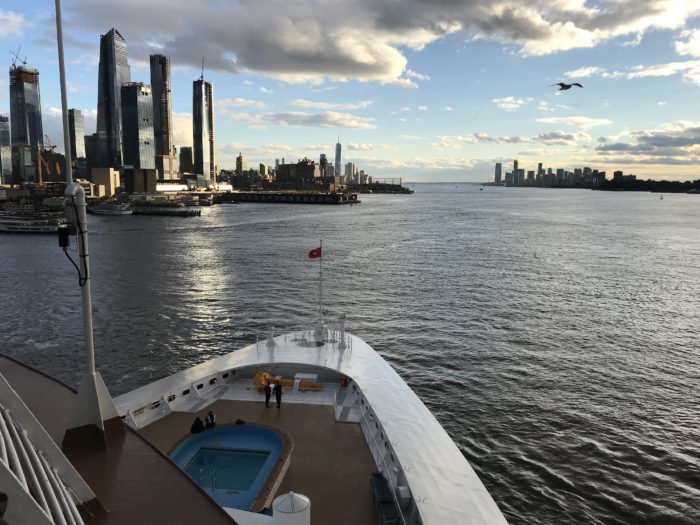 Do you have other ways that you get your theme park fix in your area? Let us know in the comments.