SATURDAY SIX – 6 Ways YOU Can Help the Relief Effort in Central Florida
This week's SATURDAY SIX takes a look at 6 ways YOU can help with the relief effort in Florida. As everyone reading this knows, the state of Florida was rocked this week by Hurricane Ian. Making landfall on the southwest coast, the storm tore through the state passing by Orlando on its way to exiting on the northeast coast. Millions of Floridians were affected by this storm, leaving many without power and severe damage to their homes and neighborhoods. Today we are going to look at how you, Dear Reader, can help make a difference, starting with…
# 6 – World Central Kitchen
Readers of this fine blog series may remember us talking about World Central Kitchen earlier this year when we did a fundraiser for their ongoing efforts to help feed the people affected by the war in Ukraine.  World Central Kitchen was started by chef José Andrés, who is also the creator of the restaurant Jaleo in Disney Springs. Right now on Disney+ there is a documentary titled "We Feed People" that is a must watch, as it shows how and why José Andrés started the World Central Kitchen. Any time there is a disaster, World Central Kitchen is on the frontlines helping to provide true relief to people in need. They were among the first people to arrive on Florida's west coast to help and I can not say enough good things about the organization. What's most important is World Central Kitchen doesn't just come by with some food and say "good luck," they provide a system of food sustainability that is just invaluable to the community. For people who can't make it to the area to pick up food, they deliver to the residents. They are just amazing.
To donate to World Central Kitchen CLICK HERE.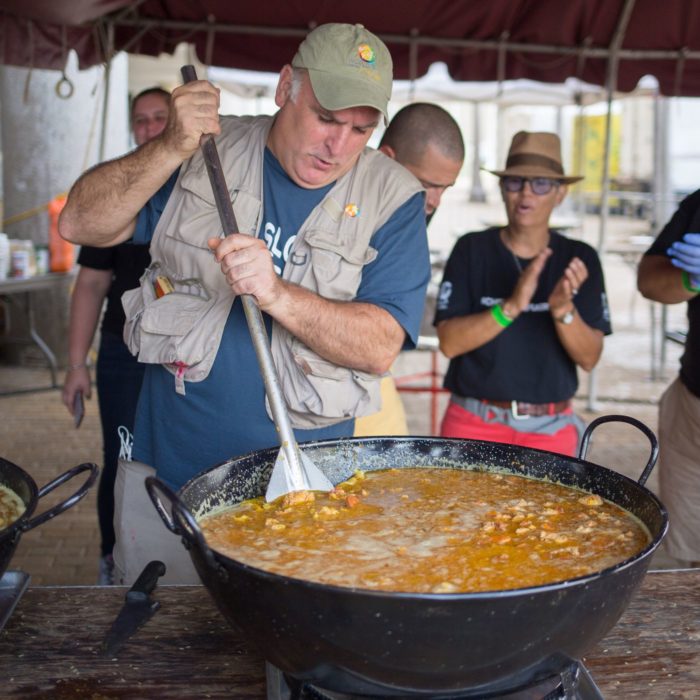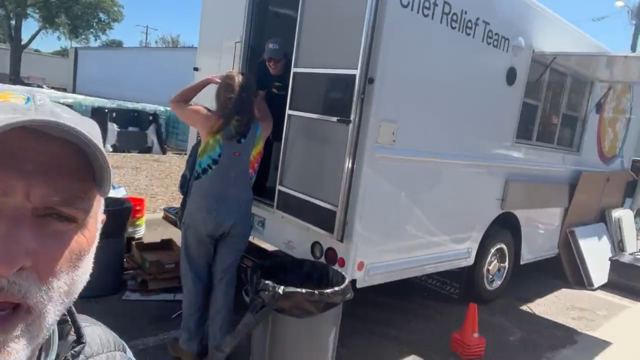 # 5 – "Pack Your Patience"
Many people plan their Disney/Universal vacation months and years in advance, of course having no idea that a storm may hit the area when the time of their trip finally arrives. Today just so happens to be the 40th Anniversary of EPCOT, one of the most beloved theme parks in history ["one of"? – len], so it is natural that a whole bunch of people would have targeted to be in Florida this weekend.
The theme parks, which were already understaffed since their reopening from the 2020 Covid shutdown, are going to be short even more Cast Members and Team Members because of Hurricane Ian. A lot of employees simply can't get to work because of damage to their neighborhoods, flooded roads, or destroyed vehicles. Even things like call centers will be greatly impacted because many employees who work from home won't have phone, internet, or even power.
Not only will the parks have less staff than normal, but the parks themselves are dealing with extraordinary clean up. Let's look at some recent photos taken at the Universal Orlando Resort *after* the Hurricane passed by in areas used by guests to get to and from Universal's onsite hotels…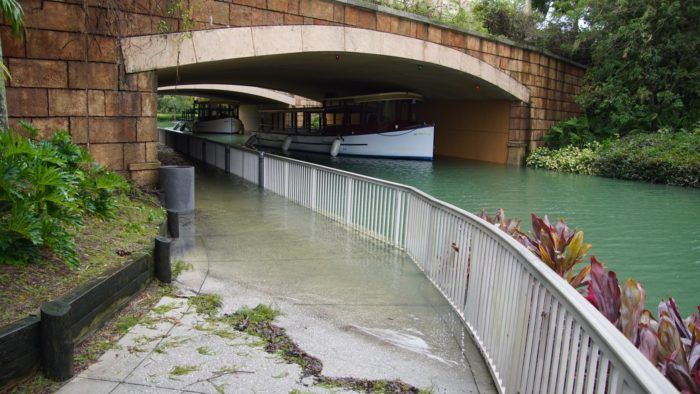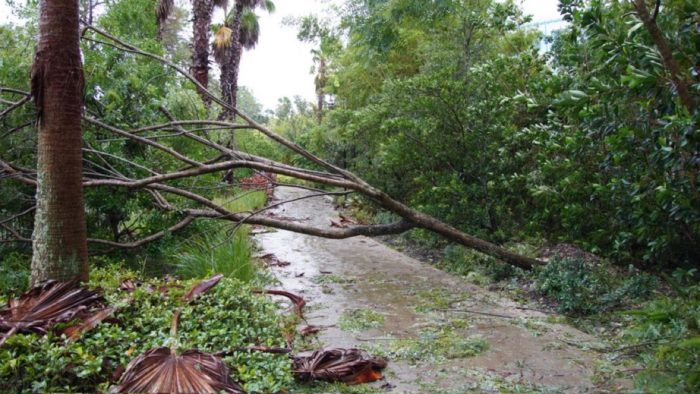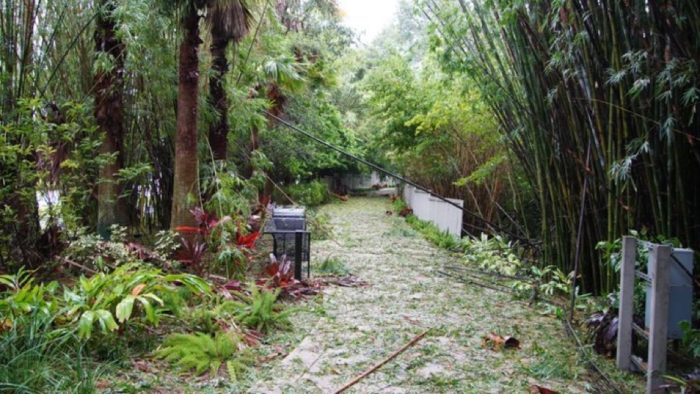 Other photos have been posted showing sections of the Incredible Hulk Coaster completely underwater and damage to Jurassic Park River Adventure.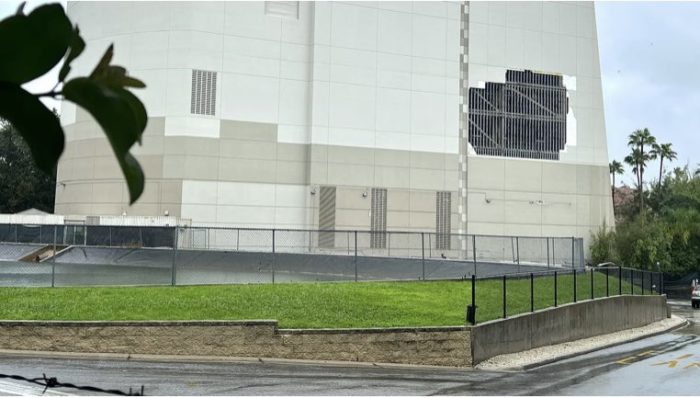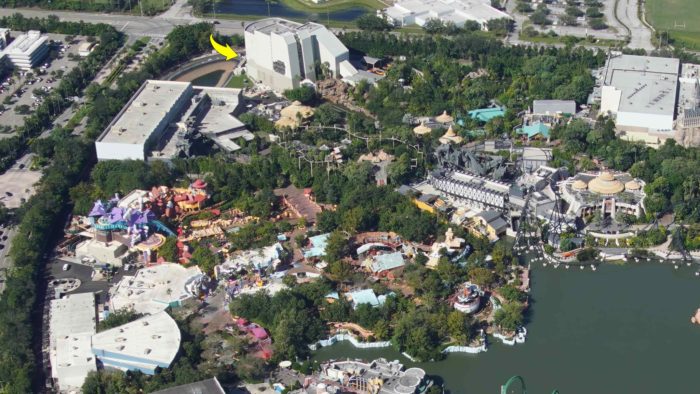 So, on top of all their regular duties, the Team Members and Cast Members who are able to get to work need to get everything ready for guests. It is going to be a process, and keep in mind that the people you are dealing with at the parks have problems going on at home as well.
# 4 – Florida Disaster Fund
While people see commercials and know the Red Cross brand name, a place where your money can make even more of a direct impact is with an organization like the Florida Disaster Fund. This organization uses a very low percentage of donations to pay for overhead, with almost all of your donation going straight to the people in need. This fund, officially sanctioned by the government of Florida, is activated during emergencies and provides financial assistance as well as supplies to communities directly affected by the Hurricane as they respond t0 – and recover from – a disaster. $10 Million dollars was raised within hours of the fund being activated for Hurricane Ian, a testament to the underlying nature of most people in this country: they want to help.
To donate towards the Florida Disaster Fund CLICK HERE or Text DISASTER to 20222.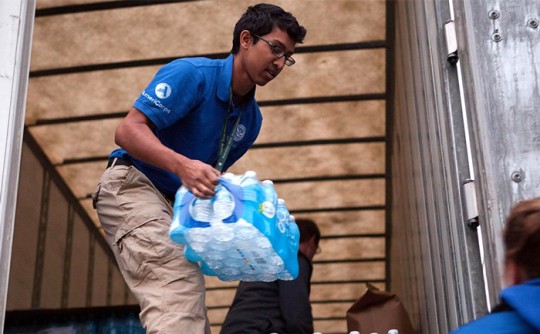 # 3 – Tip Well
During the best of times, front line Cast Members and Team Members are overworked, under-appreciated, and underpaid. Now they get added stress of dealing with who-knows-what at home while taking care of us during our theme park vacation. While there are some Team Member and Cast Member positions that aren't allowed to take tips, many are, and here are some areas where tipping is accepted:
Valet Parking
Housekeeping
Luggage Check
Table Service Dining
Buffet Dining (one of the most overlooked tipping areas)
Spa & Salon Services
Group Tours (including Disney VIP, HHN RIP, and Unmasking the Horror tours)
Bar & Lounge Service
Front Desk Concierge
Rule of thumb – if they handle anything that's yours, tip them. These days, 20% is considered the MINIMUM for table service dining.
Not a tipper? Think the system is bad? Maybe you haven't tipped some of these services before? Here's a quick FAQ for you:
If you haven't been tipping some or any of these positions, start NOW.
Whatever you've been tipping before, tip more on your next trip. Consider it a "kindness tax."
Like the Taco Bell menu and the Los Angeles Chargers' defense, the American system of service workers getting the bulk of their income from tipping is not perfect or adequate, but it is the system we have. Tipping is not optional.
If you have questions on what is generally considered a decent tip, CLICK HERE.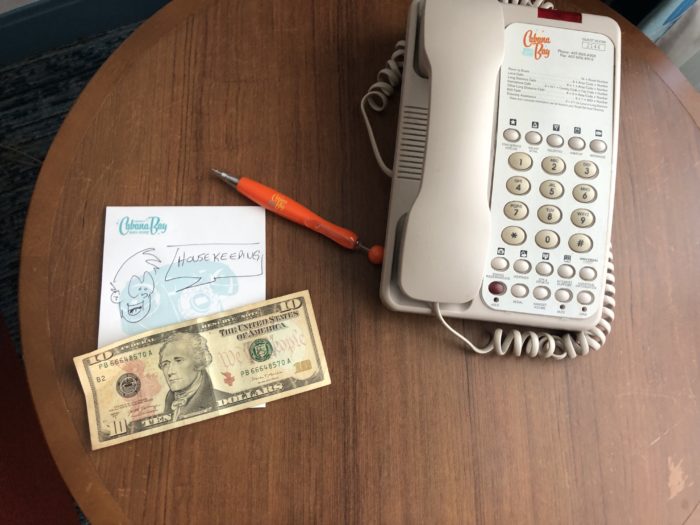 # 2 – Second Harvest Food Bank of Central Florida
The Second Harvest Food Bank of Central Florida is an incredible resource for the local community because they work with Cast Members, Team Members, third party vendors and any member of the hospitality industry to provide bags of groceries, meals, and resources. Like World Central Kitchen, Second Harvest has among the highest rating on http://charitynavigator.com so you know that your donation is going directly to helping those in need. A $1 donation can provide 4 meals to families in need. 
To learn more about Second Harvest CLICK HERE and to donate to Second Harvest Food Bank of Central Florida CLICK HERE.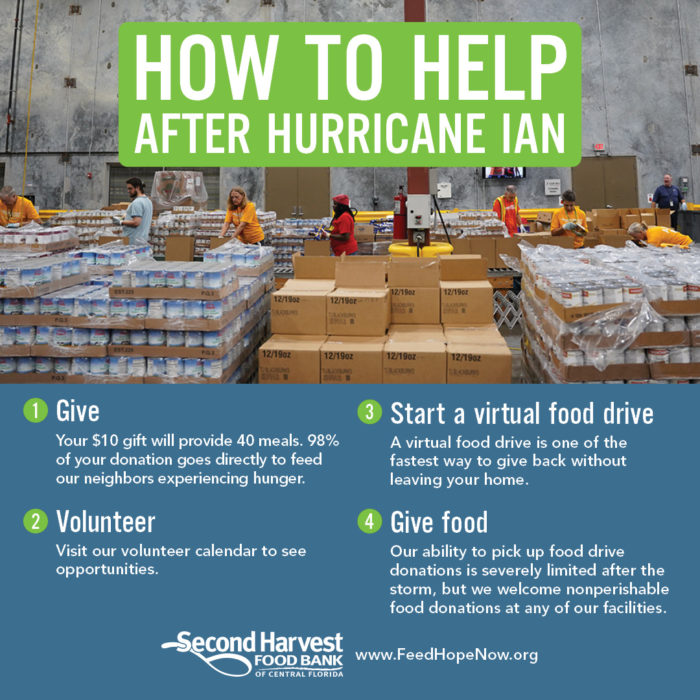 # 1 – ABOVE ALL, Don't Be An @$$hole
Living in southeast Florida, I've been through more than my fair share of "Hurricane Prep." Before Hurricane Ian hit this past week, I noticed there was one thing you never hear talked about on the news as they are telling people to "evacuate" or "shelter in place"…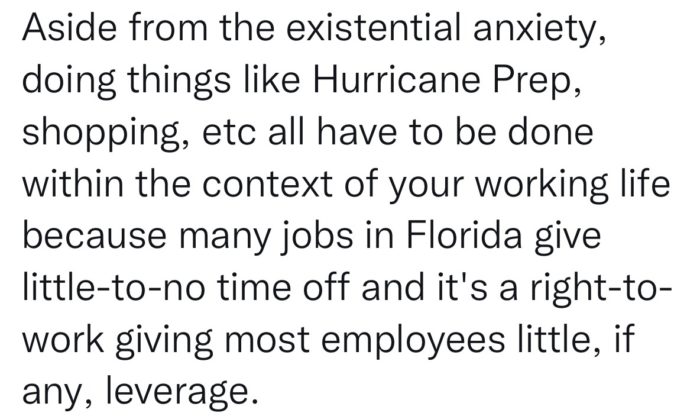 I've had this same conversation with my family members who live outside of Florida when they watch The Weather Channel and see a Hurricane coming. They want to know if I'm evacuating. Evacuate? Evacuate to where? The entire state for the most part is within the cone of damage. Even if I wanted to evacuate, I need to be to work the next day.
Natural disasters happen all across the country, but Hurricanes are almost unique in that they add a level of dread and worry that just don't happen with most disasters. You slowly see the weather pattern as it emerges in the Caribbean or off the coast of Africa and there is no way to know which way it will actually come until almost the night before it hits. "You have to prepare for the worst," is a great rule to live by, but you have to keep in mind that millions of Floridians have to do their Hurricane preparation around their work hours because most of the hospitality, service, and medical industries do not stop for the weather. They are putting up their Hurricane shutters after a grueling day of work. By the time they can get to stores for supplies like gas, water, or batteries, the shelves may have been stripped clean.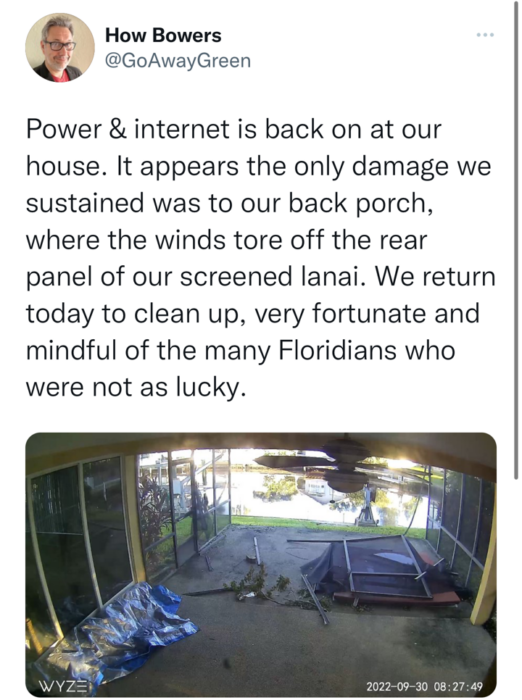 The destruction on the southwest coast of Florida is almost incomprehensible, and many of those in the rest of Florida know people who live there. I live on the Treasure Coast of Florida, and all things considered we were kept out of harm's way, only losing power for a short while as Ian passed. However, my best friend lives in Clearwater, my Grandmother lives on Marco Island, and we have family who live in Venice. My in-laws have a time share in Bonita Springs and go annually, becoming good friends with all the staff. All those places are on the southwest coast of Florida, were directly affected by the Hurricane, and there is constant worry about how they are doing along with trying to help them in any way we can.
So what's not needed? People taking selfies in front of Hurricane damaged property. People making clickbait YouTube videos with photo-shopped damage of Disney property. People complaining that Halloween Horror Nights isn't at full staffing or that the parks in general are on reduced hours. Be grateful instead of entitled. Empathetic instead of rude. Yes, you spent a lot of money, but these are real human beings going through this disaster, many of whom have suffered gigantic losses. Anyone watching the news can see report after report of streets being flooded in Orlando. Cars are completely submerged in water, making them inoperable. Who do you think drives these cars? If your favorite ride or food tent isn't open this weekend, it isn't the end of the world. Treat the Cast Members and Team Members with kindness and respect because – despite all obstacles – they are there to make your day special, even as their entire lives may be in disarray.
Honorable Mention: Donate Blood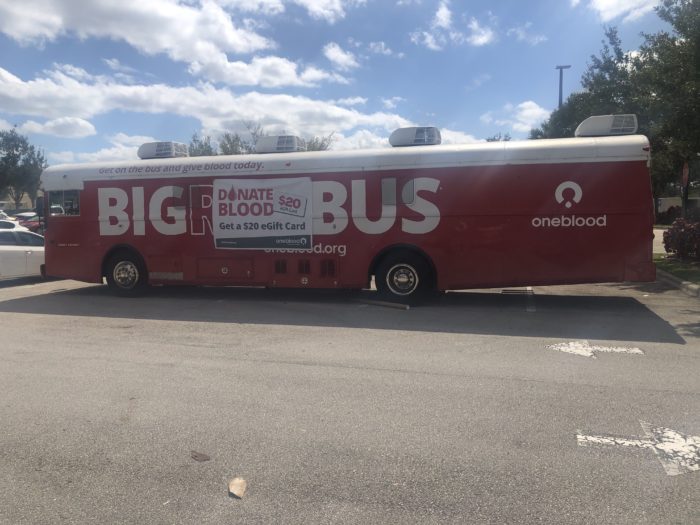 Often lost in the shuffle in terms of what is desperately needed during a disaster is the donation of blood. The donation of time, food, and money are always needed and are a great help, but blood can be the difference between someone living or dying. Every few seconds someone in the United States needs a blood transfusion, and that blood is needed more than ever during disasters like Hurricane Ian. You can learn more about donating blood by CLICKING HERE, and to find out where YOU can donate blood CLICK HERE.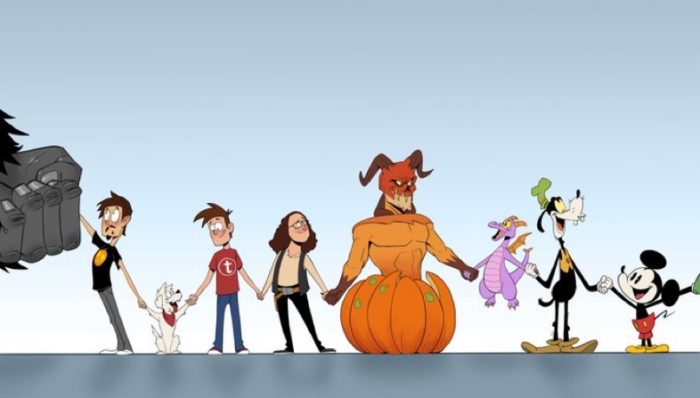 So there you have it: Ways YOU Can Help the Relief Efforts in Central Florida! See you next weekend for the latest installment of the SATURDAY SIX, where we'll look at something fun from the world of Disney and Universal. If you enjoyed yourself, be sure to check out the THEME PARK ENJOYMENT INDEX, giving a monthly recap of all the theme park news you need to know (and a lot more you don't need to know, but we're gonna tell you anyway). You can also follow Your Humble Author on Twitter (@derekburgan).
If you enjoyed this article, you will surely like the following: 
SATURDAY SIX Presents: The Disney Merchandise Hall of Shame
SATURDAY SIX Presents: The Disney Signage Hall of Shame
SATURDAY SIX Presents: The Disney Food Hall of Shame
SATURDAY SIX: Tribute to Josh easyWDW
Special Thanks to The Elite Brandon Glover, Digital Maestro Scott Walker, the bio-est of all reconstructs @bioreconstruct, Captain Cruiseline Scott Sanders of the world famous Disney Cruise Line Blog, my personal protege Hunter "Elvey" Underwood, artist @SonderQuest, the mighty maven of merchandise Hedgehog's Corner, the SAT SIX Fun Squad of Parkscope Joe and "the Dadalorian" Nick, hot shot Michael Carelli, charter member of the Universal Four @Nitro230, the permit princess Alicia Stella, master cartographer Tommy Hawkins, and Hermione Granger's tutor Megan Stump for their invaluable assistance with this article. Absolutely no help was added by SeaWorld Influencer @SuperWeenieHtJr. The SAT SIX is inspired each week by goofballs Aengus Mackenzie and LitemAndHyde and you Potterheads will  enjoy Meg's other blog work over at the Central Florida Slug Club.