Could the Secret Disney Project be All-Inclusive Resorts?
D23, the Disney fan convention, is coming this weekend to Anaheim, California. At this convention, one of the most highly anticipated panels will be Disney's Parks, Experiences, and Resorts panel, where information about Disney theme parks, Disney cruise line, and more will excite (or possibly enrage) Disney fans around the country.
The event has a variety of panels on everything from Disney history to merchandise to movies, and more. But one panel that has generated some buzz is the "Secret Disney Company Project", the topic of which will be announced this week before the panel.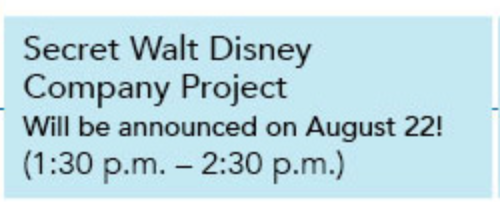 Now although part of me wonders if it is some sort of "Disney has solve the energy crisis" global feel-good initiative (and I'd welcome that, of course), I have my own views of what I'd like to see announced. This is 100% without any insider information, corporate leaks, or even explanations from a Disney bus driver, but here's what I'd like to see announced as the Secret Disney Company Project.
First, some background. A few weeks ago, my family went on a road trip where, aside from planning a couple activities and our hotel stays based on how far we could drive, we completely winged everything. This meant that we ended up driving mining for gems in North Carolina and dining at the restaurant with the world's largest collection of singing audio-animatronic chickens. (Yes, really.)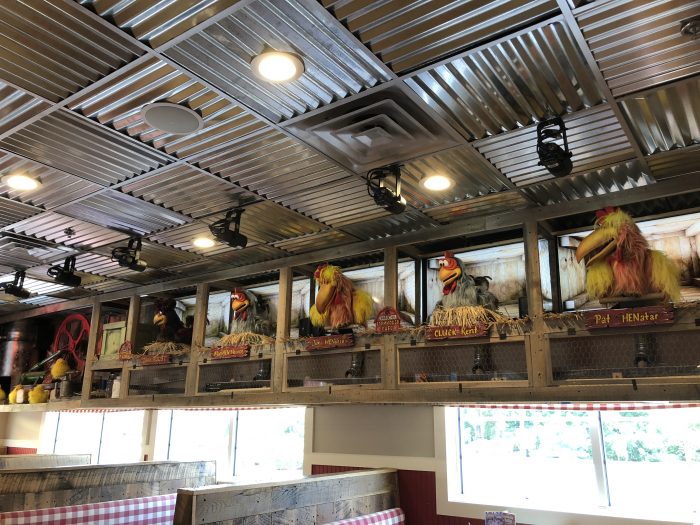 When talking with friends, they were pretty shocked about the idea of just going without a plan. I've found that to be true of many people these days–vacations are something that you plan out to the last detail. Thing is, who has time to plan it all out? One of the top complaints I hear about a Disney Resort vacation is the amount of planning people feel they need to do–from dining reservations to FP+ selections. Granted, that necessity of planning does give purpose for TouringPlans, but it isn't everyone's idea of a dream vacation.
Disney Cruise Line takes away some of that–there's a lot less planning, and budget-wise, you know about what you'll spend before you ever set foot in your stateroom. On land, that's one of the reasons the Disney Dining Plan is so popular–people don't want to have to think about finances on vacation. But a cruise doesn't fit with everyone's budget or availability, and some people simply don't want to get on a boat.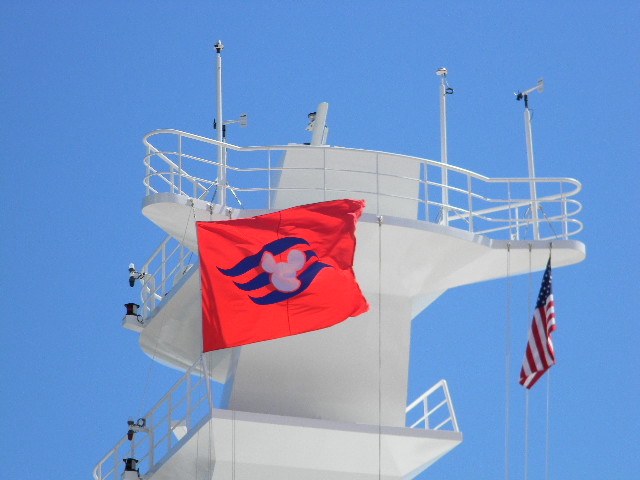 What I'd love to see Disney announce is land-based all-inclusive resorts in locations around the world. This would be a direct competition point to things like Beaches, Sandals, or Great Wolf Lodge, where the hotel stay is the vacation. It would go a step beyond Disney Vacation Club properties in terms of amenities, and offer the convenience of all-inclusive pricing.
Imagine–you book a stay at this Disney Experience Resort, and you know up front what your cost will be (aside from the possibility of some add-on extras). When you check in, you're given MagicBands that are also coded with your picture for guests 21+, so you don't need to carry anything with you–not even to order adult beverages poolside. Aside from some up-charge items (alcoholic beverages, possibly a signature dining location, spa treatments, and souvenirs), everything else is included. Kids want to go get ice cream in the afternoon? They head over to the ice cream station and pick their flavors. Sit-down options for breakfast, lunch, and dinner are part of you "dining plan package" — no need for reservations, and no bill to pay at the end of the meal. Simply show up, eat, and leave.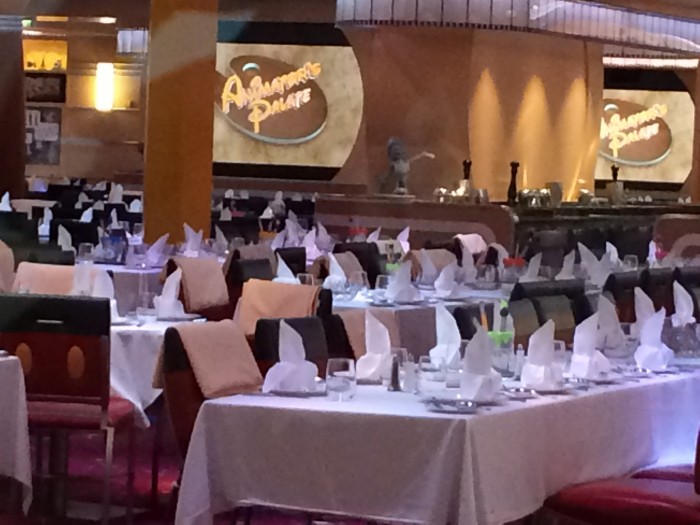 The hotel would be all suites — plenty of room for families of different sizes to stay in a single room, which lends to perceived value because you're not paying for multiple hotel rooms.
As far as amenities, I'd love to see an indoor water park for starters–that's one selling point of Great Wolf Lodge, for instance. Know those amazing kids' clubs on Disney Cruise Line? You'd have them at this resort as well, giving adults plenty of kid-free time as well as opportunities to do things as a family. You'd still have the good mix of things like you have at Disney theme park resort hotels–like nighttime movies on the green or afternoon parties by the pool. Maybe a mini golf course, too. And drawing from experiences like Sorcerers of the Magic Kingdom at Walt Disney World, Midship Detective Agency on Disney Cruise Line, or the tools in the Play Disney app, there would some sort of "explore the hotel" type of quest. How about using the system from The Void for your own VR experience session? Some sort of nighttime show would also be a plus, and perhaps even an adult-friendly nightlife area similar to that on Disney Cruise Line while kids enjoy evening activities in their respective clubs.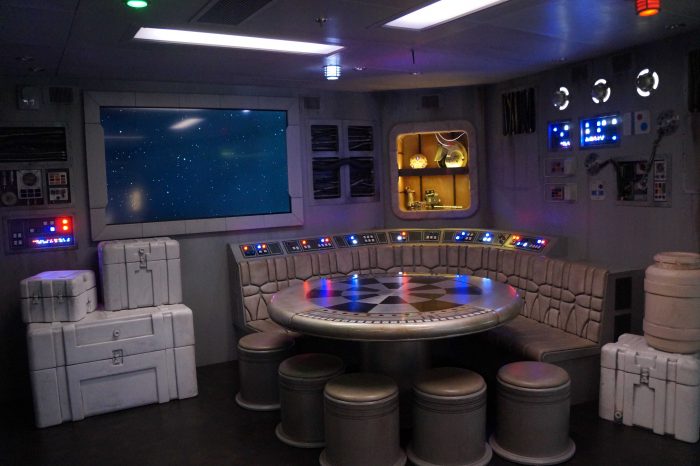 Of course you'd have character interactions as well–like experiences on Disney Cruise Line and in Galaxy's Edge, it would be more of a "free roaming" character experience rather than staged meet and greet lines. This would allow for those magical moments that are the bread and butter of the Disney experience. Can you imagine sharing a Dole Whip with Peter Pan (and remember, that Dole Whip is "free"!)?
If you're looking for experiences beyond the resort, for locations near current Adventures by Disney offerings, you could book an ABD trip add-on. Instead of arriving in a town and staying at any old hotel before your ABD trip, you would stay at this Disney Resort experience to really get your vacation started with Disney magic.
These resort destinations could be placed in areas with a high population of people who want that Disney vacation experience but for whom getting to a Disney theme park is cost-prohibitive and time-challenging. (Yes, I'd want our friends down under to get one of these in Australia!)
In short, it would allow a Disney vacation experience to be located anywhere in the world, accessible to a wider audience, and would provide the all-inclusive, fixed-price vacation that many people want in this era of not having enough time to "fully plan a vacation".
Fans of Disney history will note that this idea gets floated around every now and again–remember the old Mineral King resort that was planned and scrapped in the 1960s? Or how many DC-ites remember driving by National Harbor and seeing the sign near Oxon Hill welcoming Disney for their resort hotel experience that never even broke ground?And Disney has already dipped a toe into the waters with things like Aulani and with the immersive Star Wars hotel coming to Florida.
So why would it be a good option now? In the age we live in, it is difficult enough to find time to get away for a vacation, let alone plan a vacation. Knowing that you could have a vacation package created custom for you without any work on your part, and possibly having it in a location close enough where you wouldn't need to travel halfway across the country (or more) to do it would be a huge benefit. People want convenience, and this would provide that, and without the "baggage" of being tied to the DVC line of "we're going to someone else's timeshare resort".
We'll find out soon what Disney has in store for this mystery announcement, and if it is a reveal that Wakandan technology is real and will save our planet, I'm 100% on board for that, too.
But let me know what you think–would this kind of all-inclusive resort appeal to you? Do you have thoughts about what the mystery announcement might be? Let us know in the comments.