Designer Mouse Ears from Harvey's Now Available
The first of Disney's new designer ear headbands has now been released!
As we reported last week, Disney has partnered with a number of fashion brands, models, designers, and other creative folks to create a series of designer Minnie ears.
The first of the series is by HARVEY'S, the folks that make those fun handbags from seatbelt material. Just in time for Memorial Day, these have a patriotic red, white, and blue color scheme, and an accent bow with fabric depicting Mickey and Minnie wearing American flag bloomers. And, yes, the bow is made from the seatbelt material.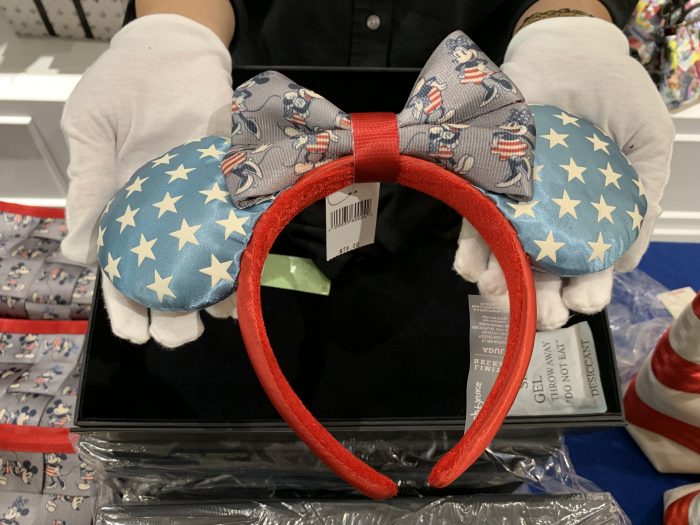 These ears are priced at $78.00. Pricey, but we're guessing that the jeweled ears coming later this summer will be many multiples of that.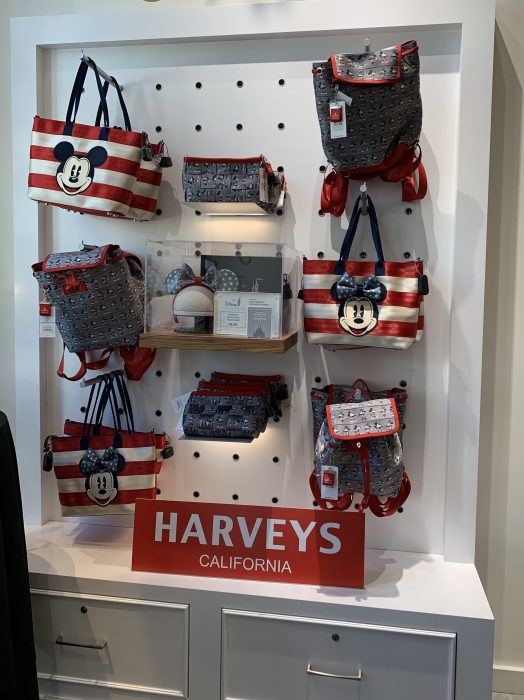 Along with the designer ears, Harvey's has a larger patriotic collection with totes and backpacks in the same palette.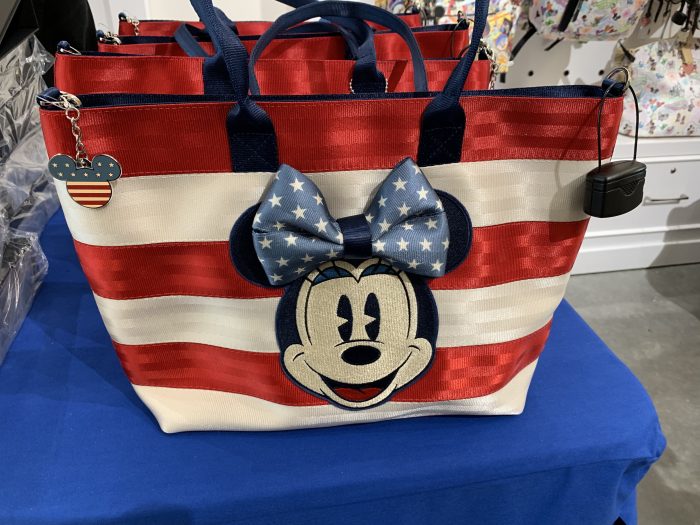 We found this collection at the Ever After shop at Disney Springs. The ears, available for a limited time only, will be also be sold at Disney Dress Shop, Disneyana, and Off the Page at Disneyland, and at MouseGear, Uptown Jewelers, Once Upon a Time, and Discovery Trading Company at Walt Disney World Resort, as well as at shopDisney.com/Disney-Parks-Designer-Collection.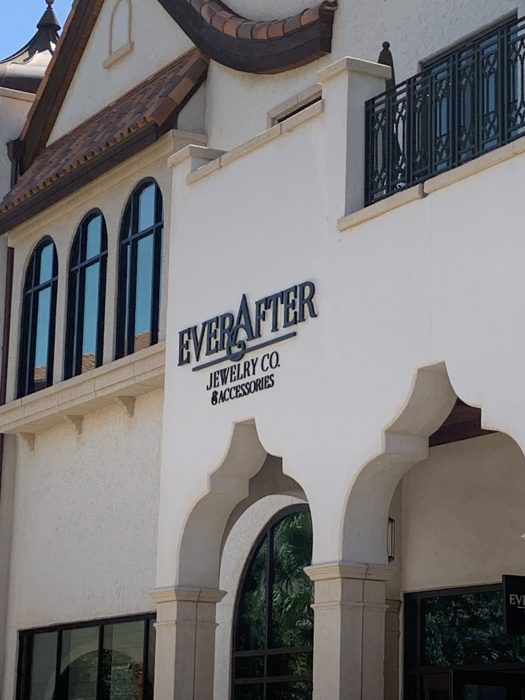 Are these ears on your must-buy list? Would you pay $78.00 for a headband? Let us know in the comments.
Photos: Christina Harrison