Disney Cruise Line Early 2022 Itineraries Are Here!
It's great to share some good news for a change – the early 2022 DCL itineraries have been announced today!
The Disney Magic will make her home out of Miami to start the year. She will sail a standard variety of 3-, 4-, and 5-night Bahamian and Caribbean itineraries. This would also be the time we'd see select sailings designated as Marvel Day at Sea sailings, though this won't be announced until down the road.
The Wonder will start the year in Galveston, with Bahamian and Caribbean sailings. On March 4, 2022 she will make that coveted Westbound Panama Canal journey, and end up in San Diego for Baja and Pacific Coast cruises. Then it will be time to pack the lei and hula skirt, as she will finally make that long awaited return to Hawaii! This is super exciting after missing out on these two great sailings in 2020. I expect these two 10-night sailings between Honolulu and Vancouver will be very popular once again!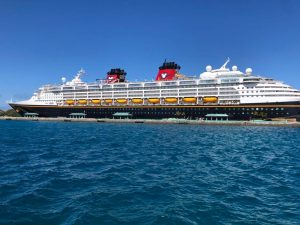 The Dream will continue her 3- and 4-night sailings to the Bahamas from Port Canaveral, as we always expect her to do.
The Disney Fantasy will sail her usual 7-night Eastern and Western Caribbean cruises. Many of these in January and February will likely be Star Wars Day at Sea sailings.
You can check out the full list of dates and itineraries here.
There's not much time to think on the options this time, because booking will start next week! Booking will be as follows:
Monday, October 19 for Platinum Castaway Club Members (guests who have sailed with Disney more than 10 times) and Golden Oak residents.
Tuesday, October 20 for Gold Castaway Club Members (guests who have sailed more than 5 times)
Wednesday, October 21 for Silver Castaway Club members (guests who have sailed with Disney Cruise Line at least once), Adventures by Disney insiders, and Disney Vacation Club members.
Thursday, October 22 for everyone!
You will be able to book online, over the phone, or with your travel agent. If you have a Placeholder from a previous cruise, this can only be done on the phone, or with the travel agent on record.
As a reminder, if you've got future cruise credit from a cancelled sailing from this year, you will have through May 31, 2022 to use that! What's got your eye on this latest round? Let me know in the comments!!