Custom Slushies are BACK at EPCOT
It may be fall, but the Florida sunshine still shines bright, bringing with it some warm days. Cool Wash at EPCOT offers a fun and creative way to cool off. You can build your own custom slushie! Cool Wash has been closed for quite some time, but on our recent visit to EPCOT it was open. Chrissy on our team stopped at Cool Wash to build a slushy with special toppings.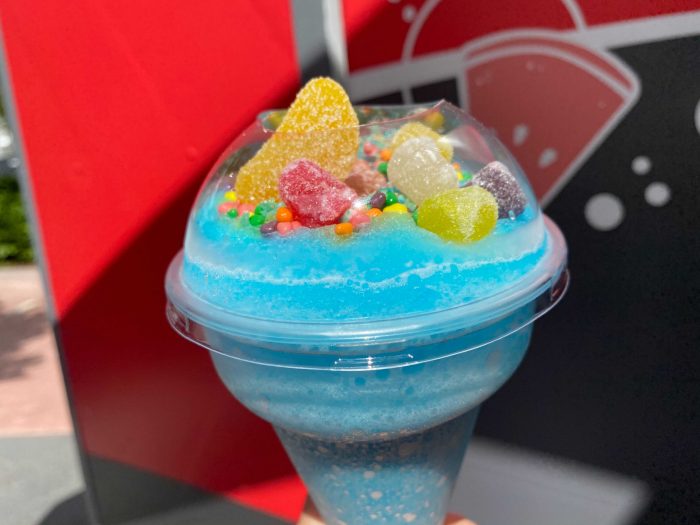 When this experience debuted last year, you filled out a form and handed it to a Cast Member for them to build your creation. Now, with COVID-19 precautions in place you simply tell the Cast Member your order. Slush flavor options include Coca-Cola, Fanta Cherry, or Fanta Blue Raspberry. After selecting your flavor, you select your toppings.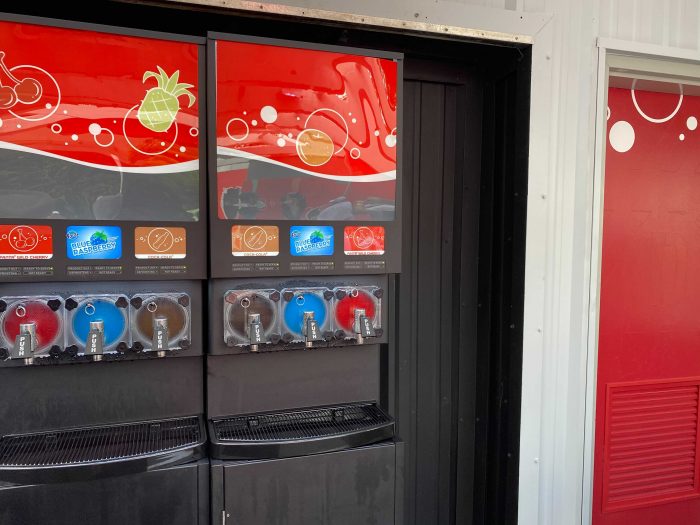 Your choice of toppings includes candy pebbles (like Nerds), candy fruit slices, spice drops, or popping candy (like Pop Rocks). You can select one topping, or a combination. The amount of total toppings stays the same, so if you order all the toppings your serving of each will be smaller compared to if you order one topping. The slushies are priced at $6.00 each.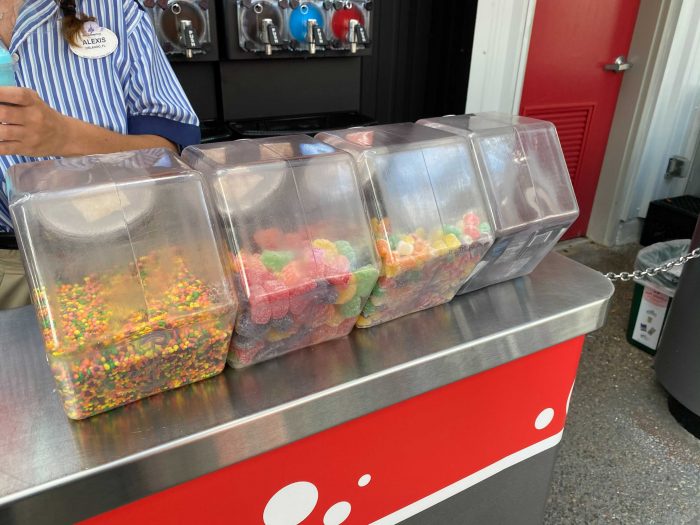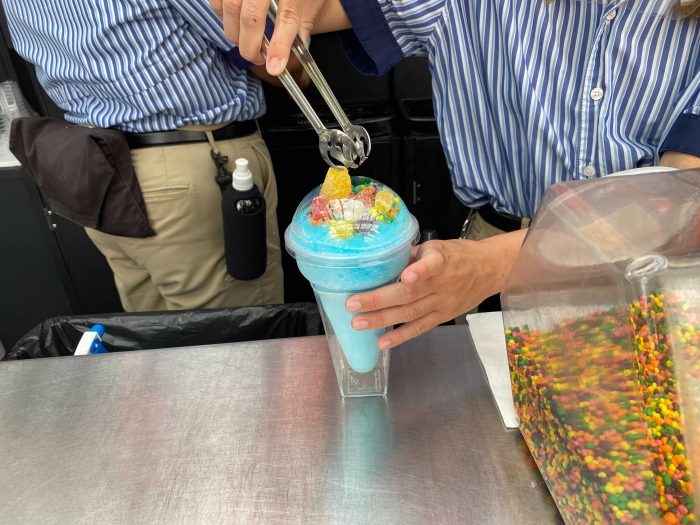 Cool Wash is not open every day. Hours of operation are limited and are on Friday, Saturday, and Sunday. Cool Wash has an 85% thumbs up rating from our readers, and is ranked at number 112 of 172 snack locations at Walt Disney World. It is located near Test Track – hence the car wash theme. Mobile ordering is not available here, due to the simplicity of this venue.
If you love slushies then head to our Menu Search tool. There you can see all the Walt Disney World locations that serve slushies! This tool is free to use, but we'd love to have you as a TouringPlans Subscriber so you can access all our tools and resources.