Disney in a Minute: What is Mousekeeping?
We're here with a series of quick posts, "Disney in a Minute"–bite-sized nuggets of information that can better help you understand a Disney term or planning topic. Enjoy!
What is Mousekeeping?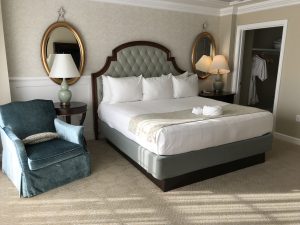 Mousekeeping is housekeeping, as in the hardworking staff who make sure your hotel room is spic and span prior to and during your stay at a Walt Disney World resort hotel. The word is a portmanteau of "mouse" (as in Mickey) and housekeeping.
Surprisingly, Disney itself does not use the word "mousekeeping." Search for that term on the Walt Disney World website and you'll come up empty. While mousekeeping is not proper Disney nomenclature, you will find the term used frequently in Disney blogging and social media circles. If you have a question about room cleaning and want to search official Disney sites, use "housekeeping," if you want to pick up a broader range of answers, try searching "mousekeeping" as well.
When staying at a Disney resort hotel, you can expect that your housekeeper/mousekeeper will give everything a through cleaning before you arrive, including sanitizing all surfaces, supplying fresh linens and towels, steam cleaning or vacuuming the floors, and so on. During your stay, you may decline additional service (during the pandemic, some guests prefer not to have additional people enter their room), or you may elect to have interim service of trash removal, towel replacement, cleaning the bathroom surfaces, and vacuuming as needed.
And remember that now more than ever, your hardworking housekeeper is well deserving of a tip for service.
Let us know what Disney topics you think need just a bit more explanation in the comments.