Disney Vacation Club (DVC) 101: What is DVC?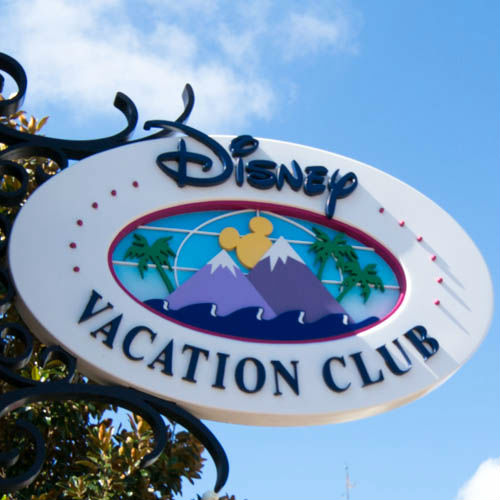 This is the first of a series of articles on Disney Vacation Club (DVC). It's a first draft for new content on the site. Starting off on the blog lets us get your feedback right away so we can fine-tune our articles.
While it's hyperbole to call DVC "Disney's Best Kept Secret," the program may be difficult to understand if you try to wade your way through Disney's marketing-speak and get to what it really is.

Strictly speaking, DVC is a timeshare program operated by Disney that allows members to book accommodations at the Deluxe Villa resorts at Walt Disney World, as well as The Villas at Disney's Grand Californian Resort & Spa, and three non-theme park locations. The DVC Resorts are:
DVC resorts are typically villa-style. Accommodations range from studios, which are most like a typical hotel room with a single room and kitchenette (sink, microwave, and coffee maker), to one-, two-, and three bedroom units with full kitchens and living rooms.
DVC also allows members the option to trade out into other programs such as using membership to book Disney Cruise Line, Adventures by Disney, other non-DVC Disney resorts, or into other timeshare programs like Club Cordial and RCI (Resort Condominiums International, a division of Wyndham). This merits its own article and won't be covered here.
What Are DVC Members Purchasing?
Traditional timeshares were sold as weeks at a specific resort. When Disney got into the timeshare business, it used a different model. Members purchase points at a home resort, which are used to make reservations at that resort. For instance, if I wanted to book a one bedroom at my home resort of Saratoga Springs tomorrow night, it would "cost" me 31 points. If I wanted a three-bedroom Grand Villa at Bay Lake Tower with a Lake View, it would run 101 points. The point cost is determined by the resort booked (a one bedroom at Old Key West is fewer points than a one bedroom at the Grand Floridian Villas), the size of the room, whether you've booked a weekday or a weekend, and the time of year booked, called the season (Christmas to New Years and Easter are the most expensive, the months of January, September, and the first half of December are the least). The cost of each point depends on:
The home resort you purchase
Whether you buy directly from Disney or resale
When you purchase the points
Points are sold as a contract. This is kind of tricky to wrap your head ahead so hopefully I can explain it well. Each resort has a contract end date, and your points are valid through the end of the contract. For instance, Beach Club Villas, which were first sold in 2002, have an end date of 2042. If I bought in 2000 or just yesterday, my contract still ends in 2042. The number of points I purchase is the amount of points I'm allotted per year.
So if I bought yesterday, I'm not getting as much use out of the contract…the price must be lower, right?
Nope. Disney raises the prices of everything else each year, did you really think DVC points would be different? Animal Kingdom Lodge Villas is currently offered by Disney at $155/point. When it first came on the market in 2006, I paid around $95/point.
Do I have to use all my points in one year? What if I need more points?
Disney Vacation Club allows for "banking" and "borrowing." If I won't need all my points this year (fat chance in my case), I can bank them to next year. If I need more points this year, I can borrow from next year. This is pretty flexible and you can combine banking and borrowing to maximize the number of points you can use at one time. If my yearly number of point available is 150 and I planned ahead, I could have banked my 2013 points and borrowed my 2015 points to give me 450 points available to use in 2014.
What is a Home Resort?
Your home resort is the resort at which you own your points. You can use your points at any of the DVC resorts, but there are different rules for booking.  I have contracts at Saratoga Springs and Animal Kingdom Lodge. Those are my home resorts. This means that I can book at those resorts up to 11 months out. Last month, when I booked at the Grand Floridian Villas to attend a wedding, I was only able to book 7 months from my check in. When booking 11 months out, you can only use home resort points. I could not combine my Saratoga Springs points with my Animal Kingdom points to book a week in a Grand Villa at 11 months out. I'd have to book what I could with the Animal Kingdom points at 11 months out and then use the Saratoga Springs points for the rest of the reservation at the 7 month mark. Or I could borrow Animal Kingdom points from next year to fill in the difference.
What is "Use Year?"
Besides home resort, another term you'll hear when purchasing a contract is "use year" (and that's "use" like the noun, not the verb – "The use of external video lighting is prohibited").  Use year means when your points are allotted to you. It's actually kind of a misnomer, because it's really "use month." For instance, both of my contracts have a use year of October. That means my 2014 points are available for bookings with a check in of October 1, 2014, or later (unless I borrow them for earlier use). Because there are rules about when you can bank your points and what happens to your points if you have to cancel a reservation, people may want to think about what use year they pick (if purchasing from Disney).
Are there any other costs beside the purchase price?
Yes. Because this is a real estate transaction, there are closing costs. Most important to keep in mind when considering your purchase, though, is the cost of yearly dues. DVC members are charged a year fee per point (the amount depends on the home resort) in addition to what they paid up front. The fees on the 330 points I own were around $1500 this year.
That's a lot of information
Yep, and it's just the tip of the iceberg. We will follow up with articles on the economics of DVC, direct vs. resale purchases, what it means to "rent points," and share what our readers have to say about DVC. If there's anything you'd like us to cover, ask in the comments.