Foto Friday – Spooktacular Disney World Halloween Photos!
Since changing my unpopular weekly "Foto Fridays" blog entries to the equally unpopular entries I affectionately refer to as "Tom goes on various diatribes about random things," a lot of you have contacted me, requesting–nay, begging and pleading–that I bring back Foto Fridays. (Editor's note: according to our records, Tom has been contacted about this once, and by a dubious individual purportedly named "Bom Tricker.") So, by popular demand, and in the spirit of the holidays, I thought I'd bring back the hit-sensation, Foto Fridays, for a special Halloween installment!
Without further adieu, here are some of Halloween photos, direct from the TouringPlans archive, in redacted, South America!
Our first photo is a look back at the Magic Kingdom's Train Station in the simpler days, back when fall decorations were allowed to exist by themselves, without visually-clashing messages about letting people begin to remember things. This 2009 photo showcases the first hint of fall in the Magic Kingdom most Guests are likely to see, and is a precursor of what's to come.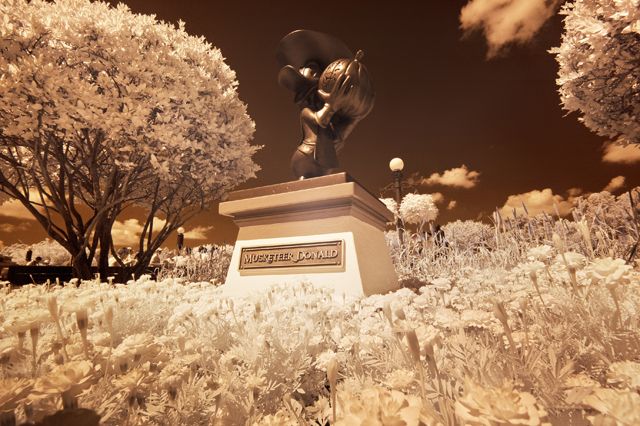 As we head deeper into this kingdom of magic, the place begins to transform. The leaves change colors and this musketeer appears to tell us of the evil magic spell that has been cast upon this kingdom. He then rides off into the sunset, letting loose foreboding quacks that echo as he vanishes over the horizon.
Once night descends upon the Magic Kingdom, the nocturnal creatures come out for a spooktacular celebration. That's right, bats! As one author once remarked, we can't stop here, this is bat country. Well, unless of course we need to stop to purchase a balloon!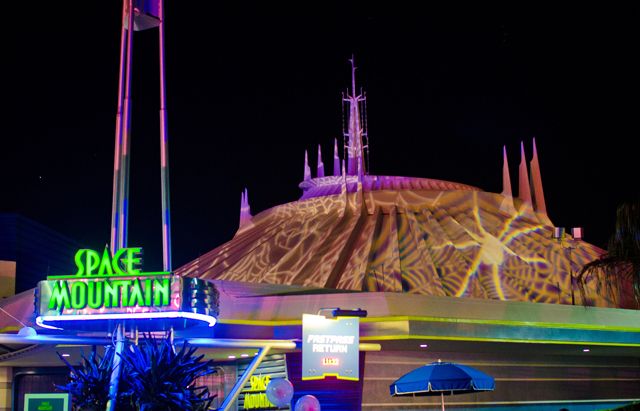 With such scary creatures in the Magic Kingdom, perhaps it's time to head elsewhere. Let's blast off to Disney's Hyperion Resort on Space Mountain. Wait…it appears spiders have wrapped this popular attraction in their twisted web!
As our plan to blast off proves unsuccessful, we head back to Main Street, where we encounter a ship of undead pirates. Uh-oh, who are you going to call in this terrifying situation? Perhaps the Ghostbusters…
Brilliant idea! To chase off these undead demons, we enlist the assistance of this Ghostbuster and his four-legged friend. Presumably ghosts are fearful of lanterns and this pooch eats bats, spiders, and other creepy-crawlies. These heroes should keep us safe in this magic (presumably, the dark kind) kingdom for a while!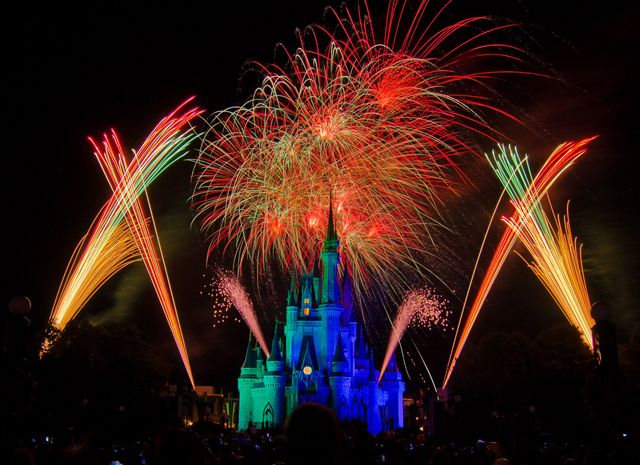 The ghouls and creepy-crawlies are back, and there are no dogs around to save the day (except Pluto and Goofy, but they seem content dancing to pop beats over in Tomorrowland–lazy dogs). Well, if you're going to do something, you might as well do it right. Let's rid the place of frights with some carefully timed explosions. That should scare them away!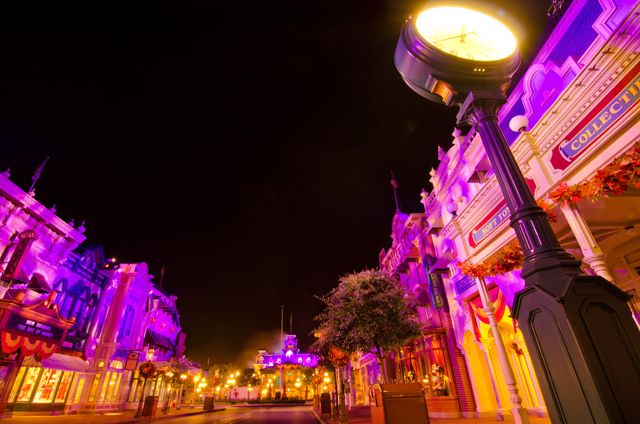 As the clock strikes midnight, it's time for us to head down the haunted corridor of Main Street, U.S.A., Ghouls and goblins have transformed this normally cheerful street into an eerie and ominous vision of a street straight out of Amityville!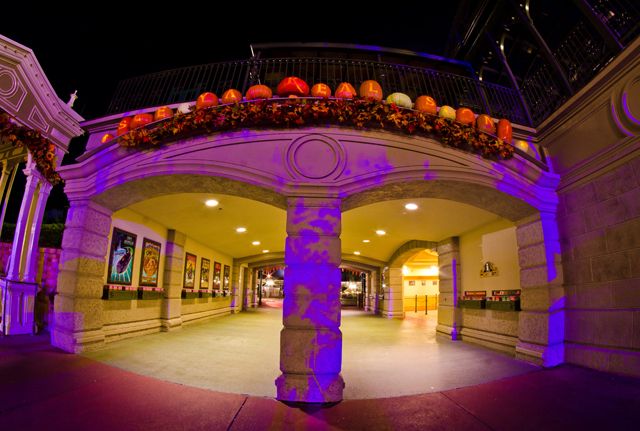 Finally, as you exit the haunted corridors of this "magic" kingdom, bid farewell to these kind pumpkins. They expect to 'see ya real soon.' Perhaps there's a single vacancy of which we're unaware somewhere in this haunted kingdom?!
But wait! On your way out, as a special gift for Halloween (Halloween is a traditional American gift-giving holiday, right?), we present the above image as a downloadable computer wallpaper, in the four most popular monitor resolutions, as determined by our expert statisticians…or as guessed by me, for your personal consumption. Guaranteed to contain fewer calories than most popular Halloween candy!
If you've read that entire story, my apologies. Hope you enjoyed a glimpse at Halloween in the Magic Kingdom. For more of my Halloween Disney photos, click here.
What's your favorite thing to do for Halloween in Walt Disney World? Do you want to see more TouringPlans desktop wallpapers released? Do you have other random comments you'd like to share? Let us know, and give us your feedback, in the comments!