Just When Can Disneyland Reopen? California Shares Details on Theme Park Reopening Plans
Today, the state of California shared their update on just when theme parks could reopen. The much anticipated guidelines are there to provide a safe, clean environment for workers and customers. There are four different tiers that asses a county's risk level. Disneyland can reopen when their county hits a Yellow tier level. When the area does hit that level, capacity must be limited to 25% based on operating capacity.
Currently, the Disneyland Resort is in an area with a Red Tier. Needless to say, the resort won't be reopening any time soon, it would appear.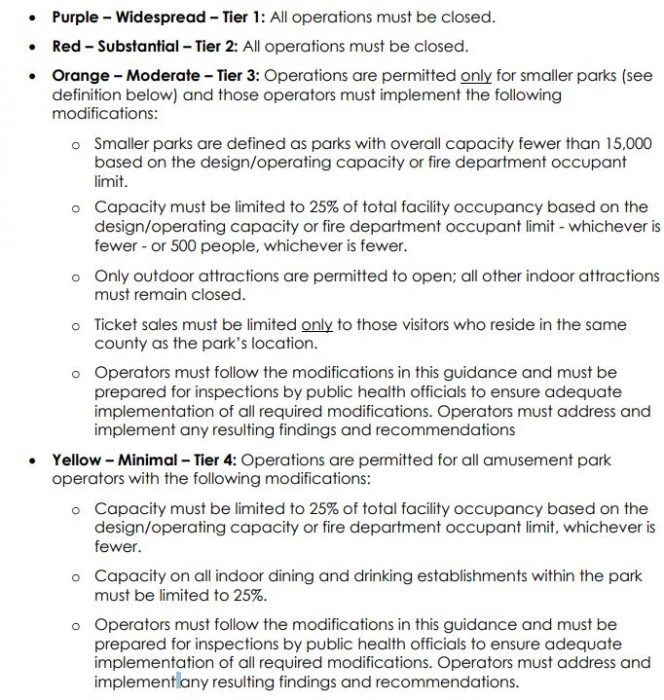 The guidelines from today's event break out safety tips such as ventilation, cleaning and disinfection protocols; physical distancing guidelines; considerations for admission, entry, and security; considerations for attractions and dining; as well as considerations for performances, interactive exhibits, and events.
The full list of guidelines can be found here.