Disney's Personalized Ornaments – One of the Best Holiday Gifts Ever
One of my favorite gifts to give and receive during the holidays is personalized ornaments from Walt Disney World. The artwork is always so lovely, and it is fun to come up with thoughtful ways to personalize an ornament for a loved one. With the holiday season approaching we thought it would be good to review the pricing and procedure for getting an ornament personalized at Walt Disney World.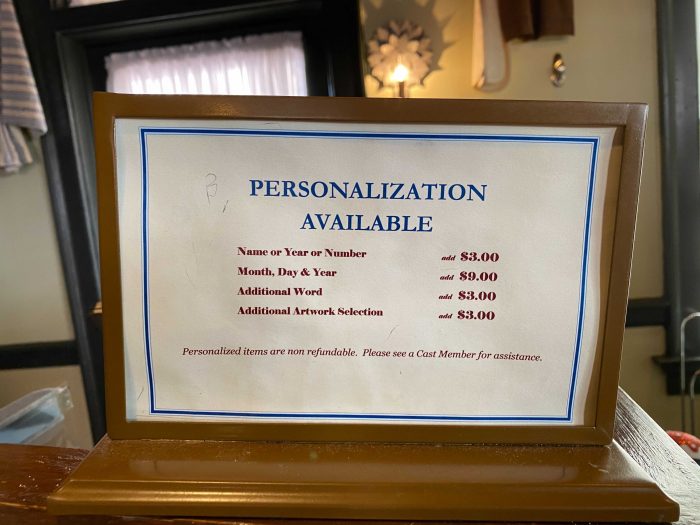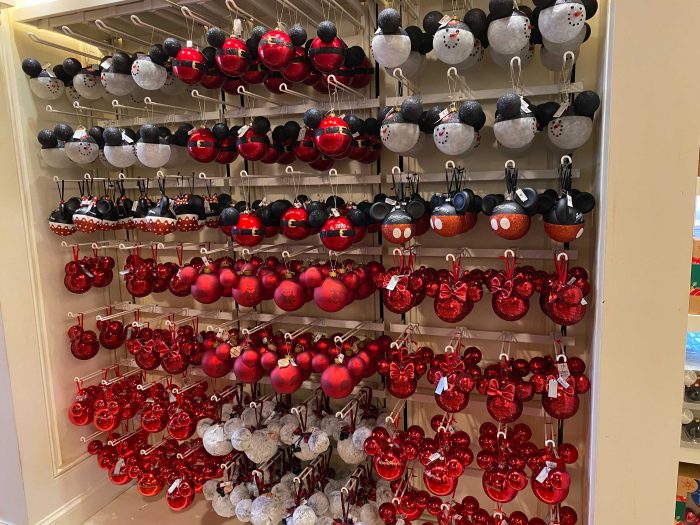 Currently personalization is offered at Ye Olde Christmas Shoppe at the Magic Kingdom and at 12 Days of Christmas shop at Disney Springs. Personalizing ornaments has been a tradition at Walt Disney World for many years. It can be a fun annual tradition for families who like to celebrate the holidays with some Disney magic.
Practically any ornament can be personalized. The artists can work wonders, but a flat, smooth service is best. You can select practically any ornament available at either shop and bring it to the personalization desk. You'll want to look for the signage and set up at the designated desk and head there to get your personalization order placed. At Ye Olde Christmas Shoppe you'll need to head all the way to the front, furthest away from Liberty Tree Tavern.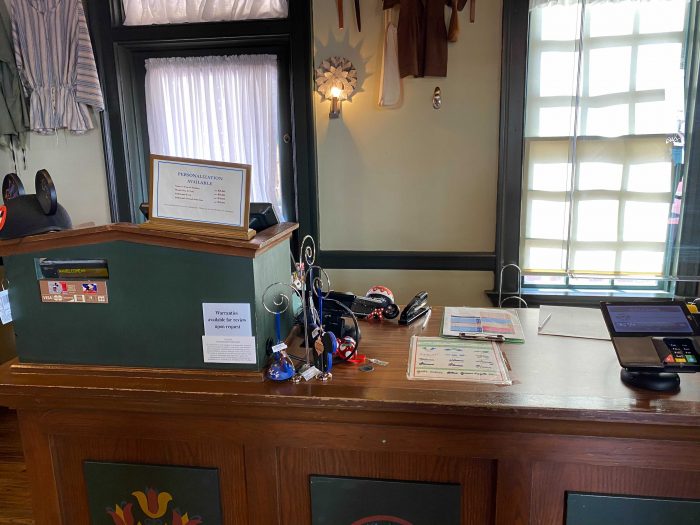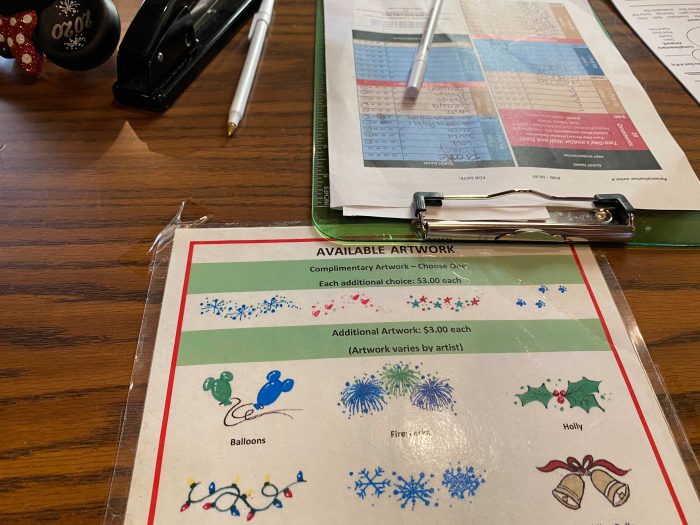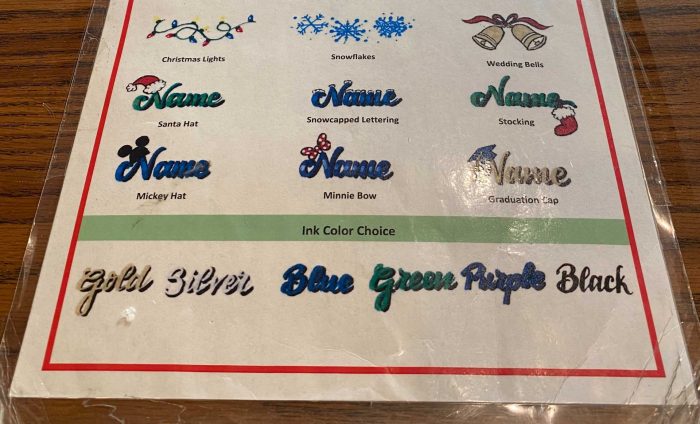 The artists are not available all day. You'll want to head to the shop early to place your order. They usually take about two hours to be complete, so heading there toward the beginning of your visit will give you more time to have fun while your ornaments are worked on. When our team returned to pick up their personalized ornament meant for that special someone, they encountered a line that was quite long and took about 10 -15 minutes to get through.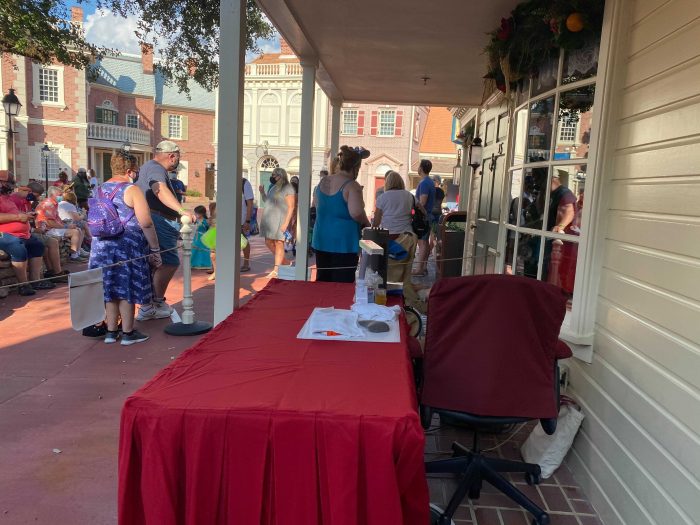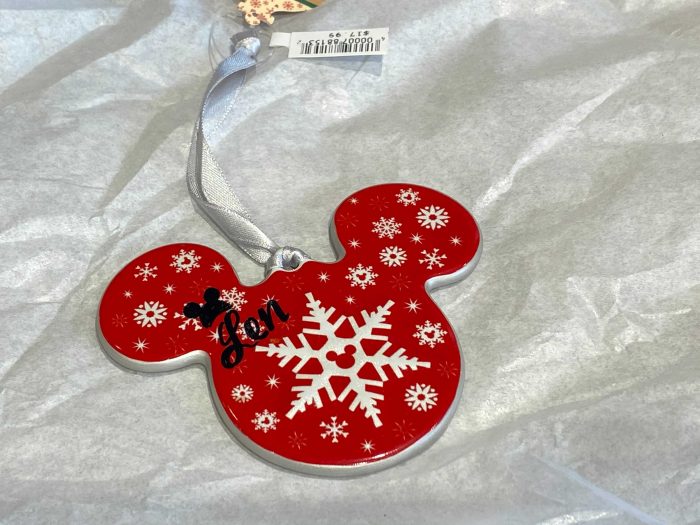 Personalization costs $3.00 per name and artwork item, plus the cost of the ornament. One set of decorative accents can be added complimentary. Any additional art is $3.00. Names and dates are the most common personalization. Anything else like business names or names of copyrighted material cannot be added.
Have you ever had an ornament personalized at Disney? How did it turn out?