Downtown Disney is Reopening, Here's What We're Doing First
Hey everyone! As the guy that writes the monthly previews for Disneyland, the last few months have been, umm, challenging. With that said, we now know when things are going to start to reopen! The parks won't be opening until July 17, but Downtown Disney will be opening before that, opening select restaurants and retail locations on July 9. With that in mind, here's a listing of the things that are on my short list at Downtown Disney when we're able to head back!
Just Walking Around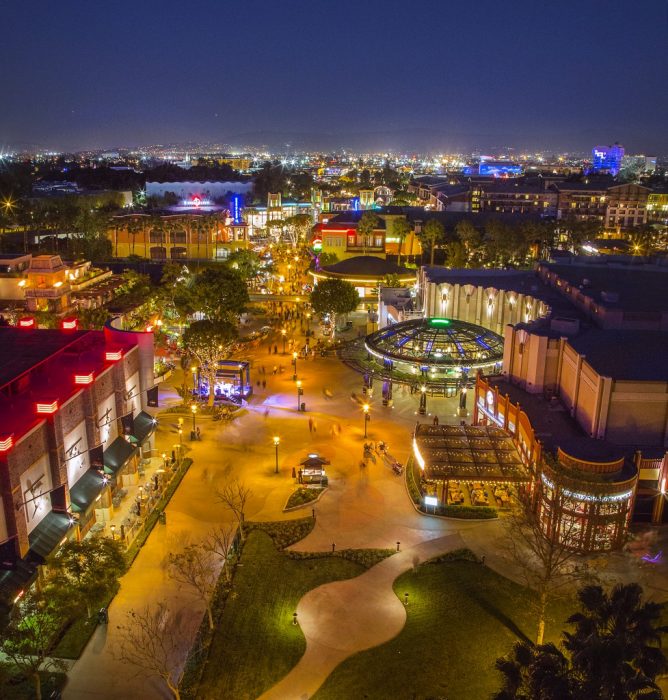 I have to be honest: the thing I'm most excited about is simply being there. I love the sights, the sounds, the smells, and just the energy of the Disneyland Resort. As such, the very first thing I'm going to do is — nothing in particular. Maybe I'll grab a churro or a coffee at Starbucks, but I want to find a beautiful Southern California day, and just walk around and take it in for a little while.  Bonus: Downtown Disney is a great place for people watching, and I plan to take full advantage of that opportunity while I'm at it.
Uva Bar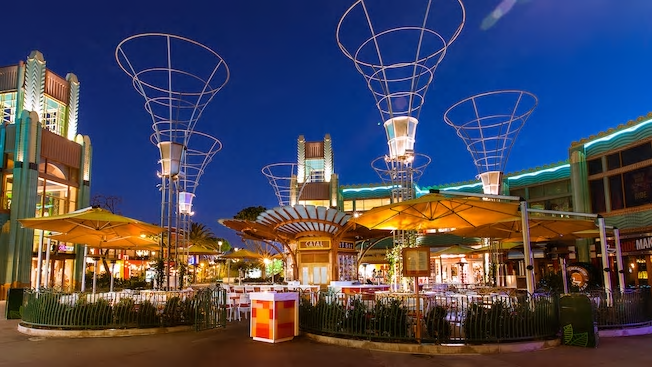 For me, if I'm not walking around taking in the atmosphere, the next best thing is sitting down somewhere where I'm still surrounded by great energy, and nowhere exemplifies that more than the Uva Bar. It's located smack dab in the middle of the promenade near Catal (with whom it's affiliated), such that you can enjoy a cocktail or some light fare while still being surrounded by the hustle and bustle of Downtown Disney. If, like me, you enjoy it as a nice afternoon respite but don't want to get weighted down with a substantial meal, the Trio of Mediterranean dips, featuring hummus, baba ghanoush, and mouhammara with pita bread, and the Crispy Calamari with arugula, pickled peppers, and aïoli are great options to pair with a dry white wine, like a Sauvignon Blanc or Chardonnay. For more substantial fare, consider the Lamb Burger served with piquillo pepper, feta, arugula, and lemon-dill aïoli, or the Fish Tacos.
Black Tap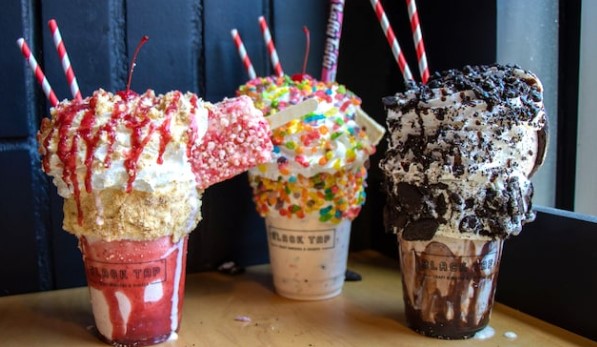 Disney is, for many, a place to indulge, and there are few places that provide an opportunity to do that like Black Tap Burgers and Shakes. Yeah, yeah, yeah, they have great burgers and all, but I'm making a beeline for one of the signature Crazy Shakes, which are essentially milkshakes that look like they are wearing a whole 'nother dessert as a hat. Black Tap does have outdoor seating, providing the perfect place to do some people watching while treating myself to Sweet 'N Salty Peanut Butter Shake.
Ballast Point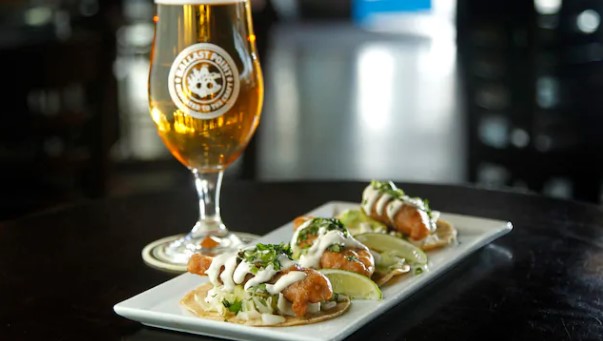 I am a fan of craft beer, and one of the newer establishments at Downtown Disney, Ballast Point, is one of the best places to grab a beer. Ballast Point has been brewing award-winning IPAs out of San Diego for a while now, and their Downtown Disney tasting room is the perfect place to get a flight and sample a few. They do have a patio, and the upstairs (if it's open) provides a great view of the Downtown Disney district while sipping on some amazing brews. The Sculpin IPA is the flagship beer, but they'll have a revolving selection of options as well to check out.
Ralph Brennan's Jazz Kitchen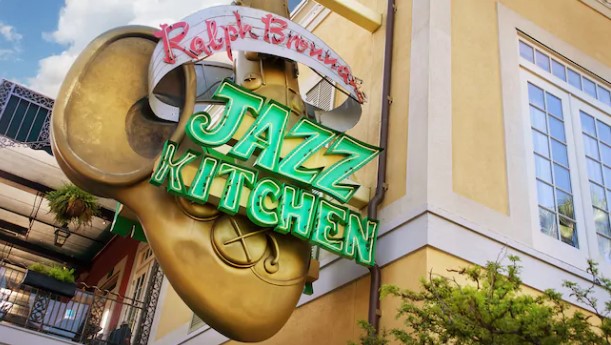 At some point, I need to have a proper meal, and for me, Ralph Brennan's Jazz Kitchen is going to be my first destination when that time comes. It's got a large open-air seating area with a distinct French Quarter vibe, and the food is solid and remains one of the better options for a sit-down meal at Downtown Disney. I'll be having some Gumbo Ya-Ya to start, of course, and probably some Barbecue Shrimp and Grits. Chances are pretty good there will be a Sazerac involved as well. All in all, not a bad visit, even without any parks to visit…
So, are you planning a trip to Downtown Disney when it opens in a few weeks? What is the first thing you're looking forward to doing? Let us know in the comments!