Epcot Food & Wine Festival Playground
The "and wine" part of the Epcot Food & Wine Festival is obviously not a source of entertainment for the kiddos, but – Good News! – there is a part of the Festival that's just for them: The Family Play Zone. Located in Future World, between the back of Mouse Gear and Test Track, the Play Zone has areas for kids ages 2-12. There is also some open grass area for general running around and relaxing.
There are a few benches for adults to sit on, but not enough to accommodate all the parents of the children who might be using the Play Zone. A few umbrellas provide shade, but again, not enough to accommodate everyone. Assume that you'll be in the sun when at the Play Zone and be sure to hydrate and use appropriate sun protection.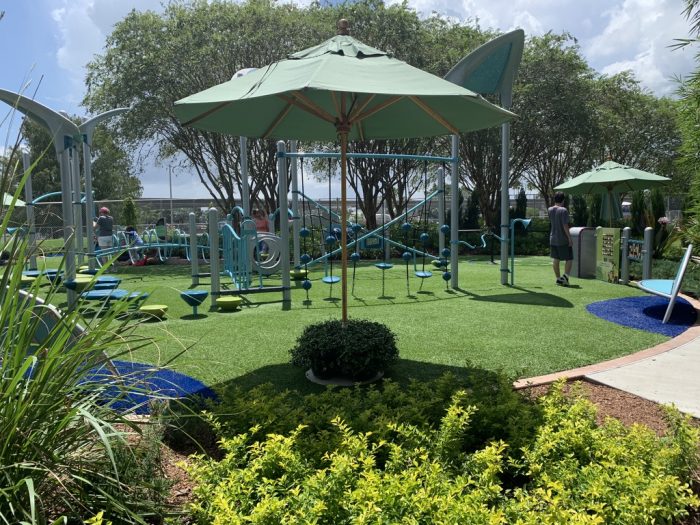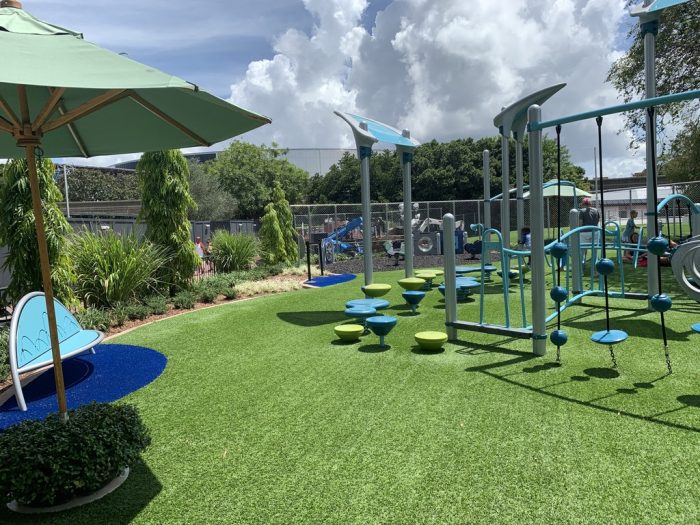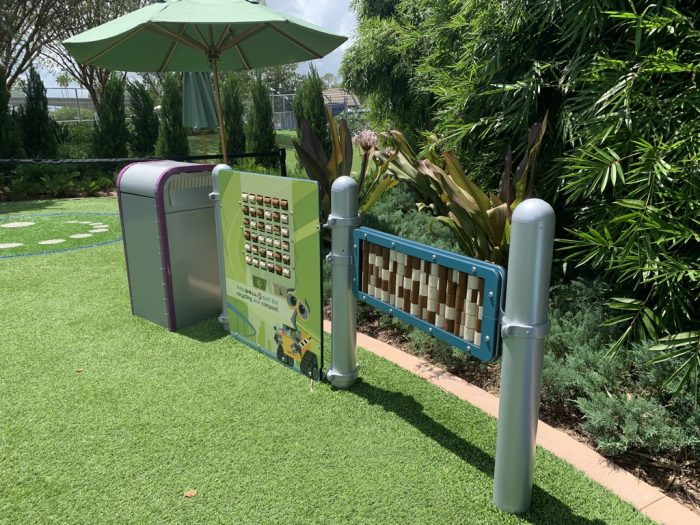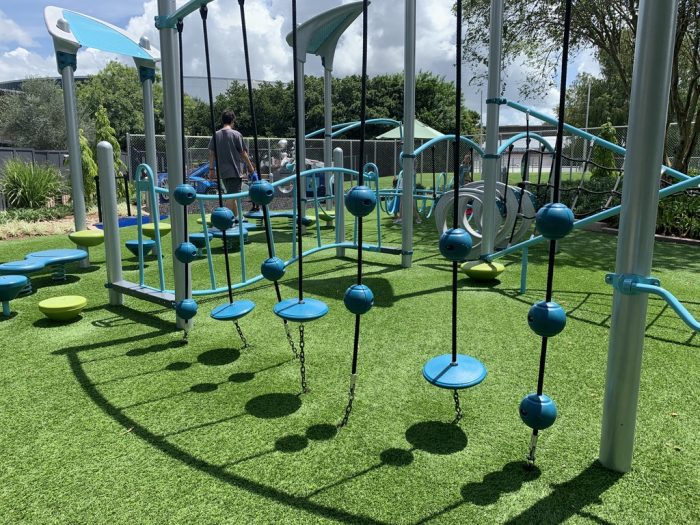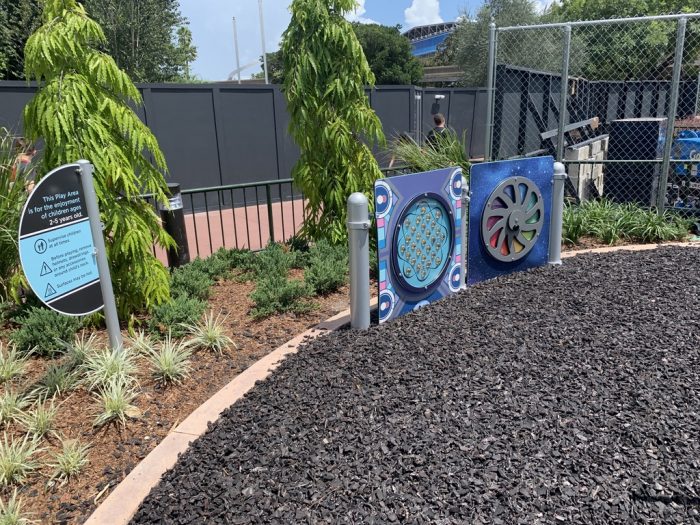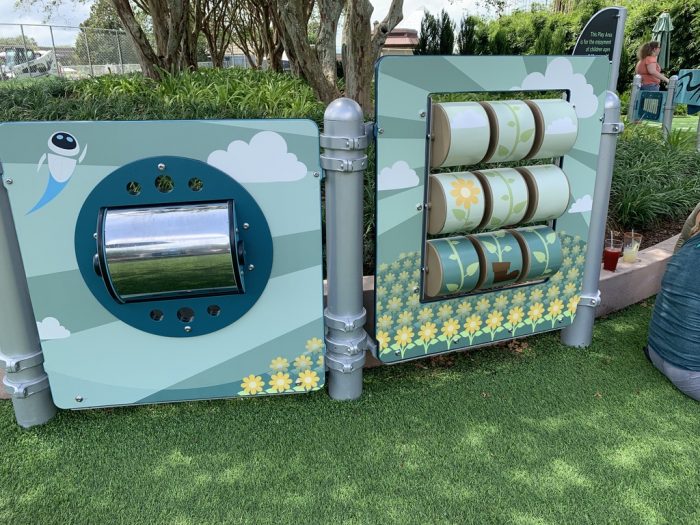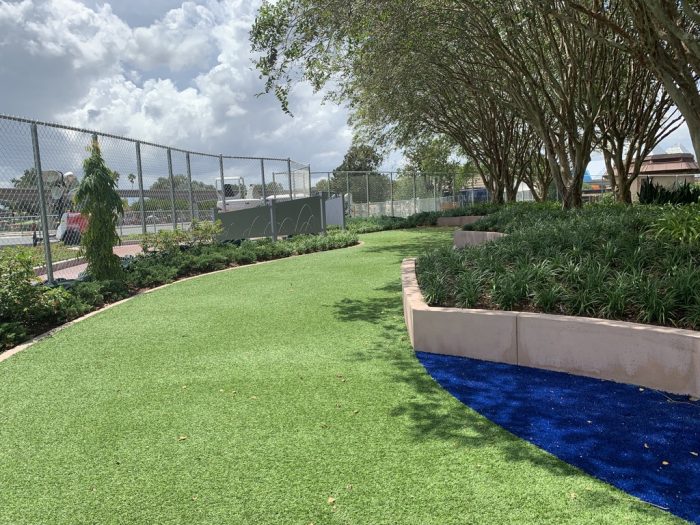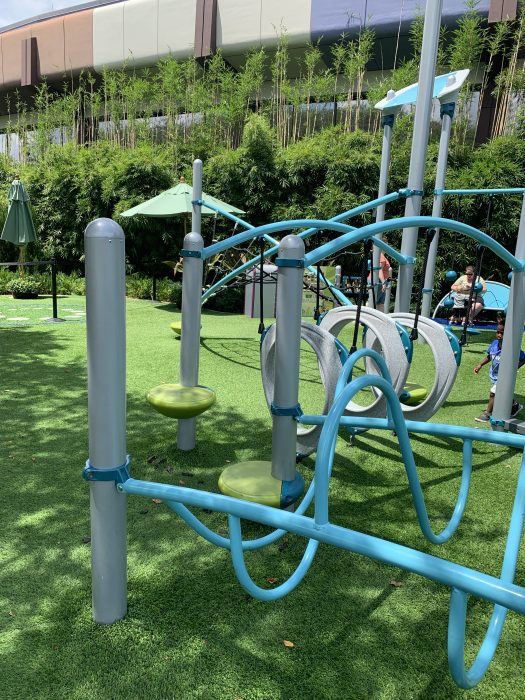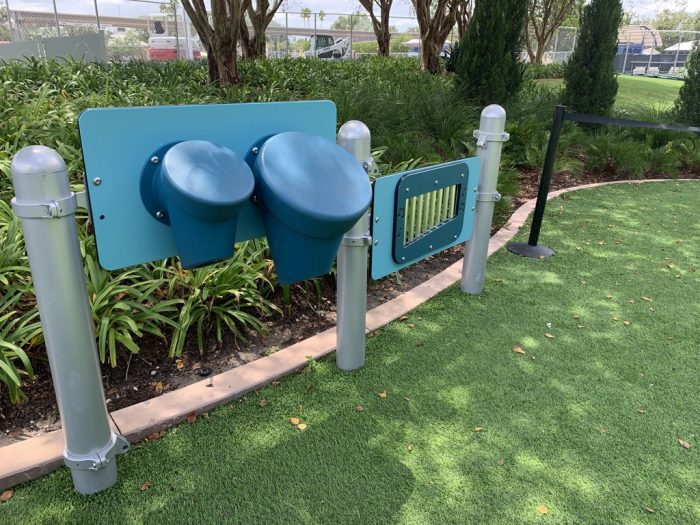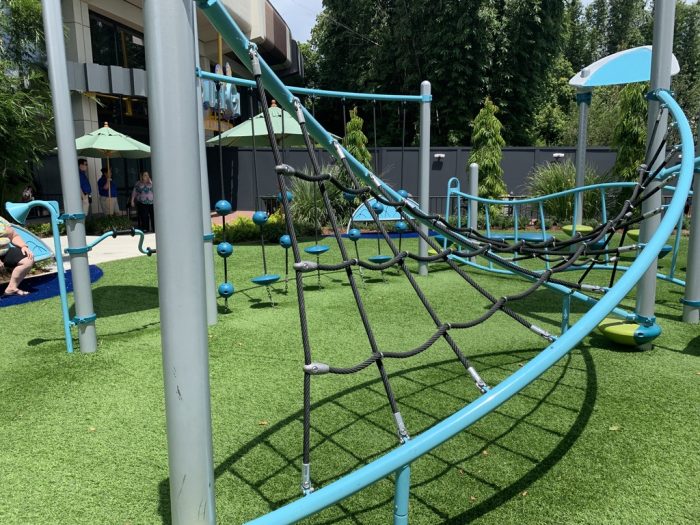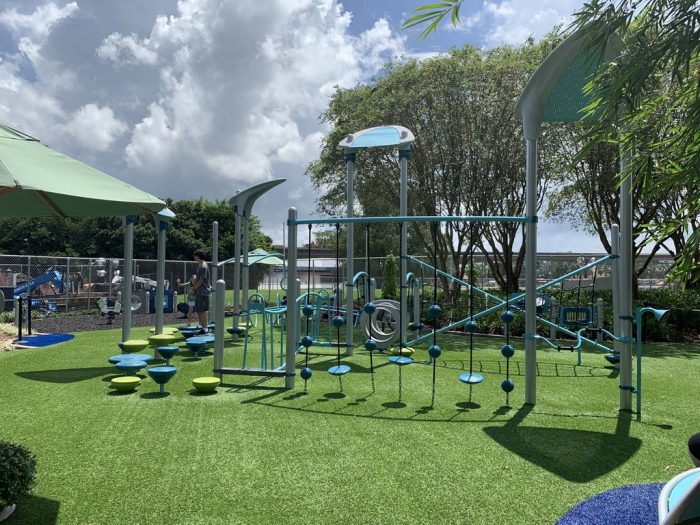 What do you think about in-park playgrounds: a good place to let kids burn off some energy or a waste of park touring time? Let us know what you think in the comments.