Is it a Frame, Is it a Snow Globe? It's Both!
We found these fun frames in the Big Top Souvenirs shop in the Magic Kingdom. At first glance, they look like character-shaped frames, a fun, but fairly standard, Disney merchandise items.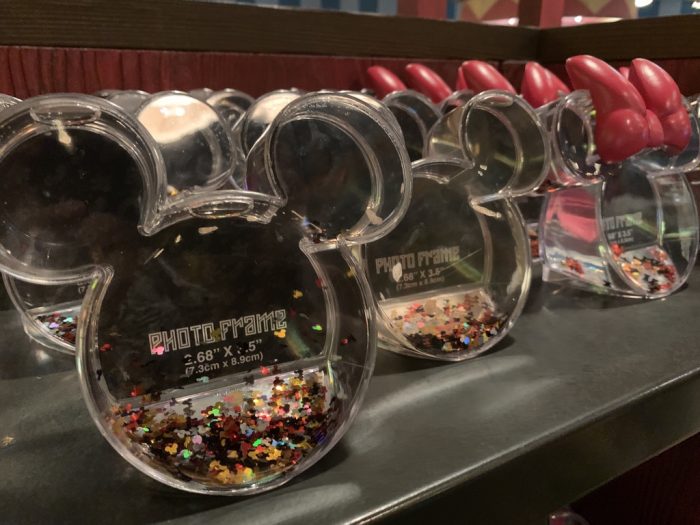 But give the frames a shake, and you'll see that they have a built-in snow globe effect, with shimmery confetti that floats down around whatever image you insert into the frame. The Mickey version has Mickey-shaped confetti. The Minnie version has bow-shaped confetti.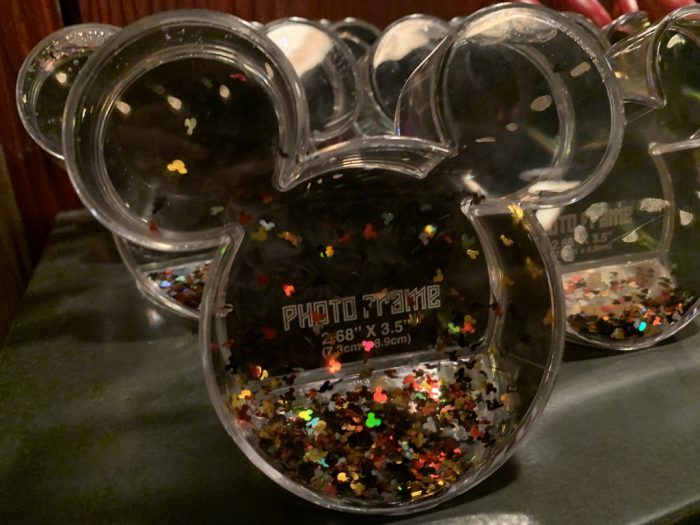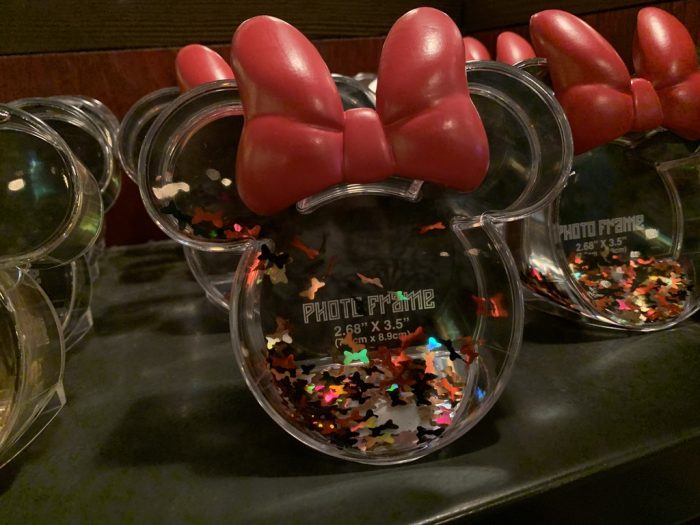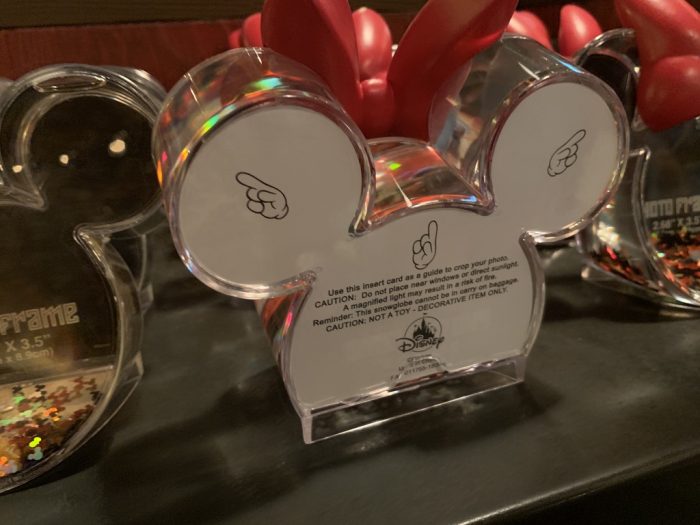 Both frames are priced at $16.99. As with traditional snow globe souvenirs, be aware that if you want to take these on an airplane, they will have to go into your checked luggage rather than a carry-on.
Is this something that you'd find interesting, or is this a pass for you? Let us know in the comments.