Five Tips for Riding the Disney Skyliner
The Disney Skyliner is a high-in-the-sky transportation system that has caught the attention of Disney fans and visitors. Its colorful gondolas, some adorned with beloved characters, connect guests to multiple resorts and two theme parks. It had a bumpy start, but now the system is running smoothly. It is a unique system that is even more enjoyable when you're prepared. Here are our top five tips for riding the Disney Skyliner.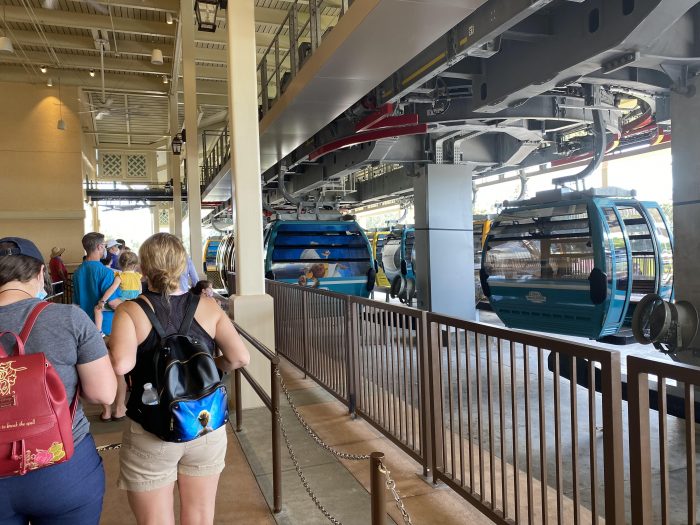 Remember: (Almost) All Routes Lead to Caribbean Beach
The first thing you need to know about the Disney Skyliner system is that the station at Disney's Caribbean Beach Resort is the hub. All routes extend to and from this station. No matter where you start–EPCOT, Disney's Pop Century and Art of Animation Resorts, or Disney's Hollywood Studios–your ride will take you to Caribbean Beach Resort. From there you will change to whatever route takes you to your final destination. The one exception to this is if you board at Riviera Resort and are headed to EPCOT. This route does directly head to and from EPCOT.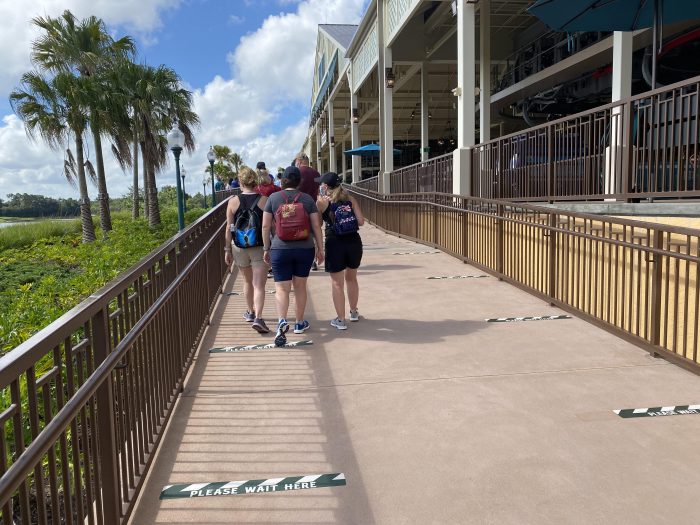 Rope Drop and Closing Time Lines
Just like anything else on Disney property, demand for Disney Skyliner is greatest at park opening and park closing. With the theme parks having a staggered operating schedule it can be tricky, but it helps that there is not a mad rush for Disney Transportation across all the resorts and all the parks at the same time.
I personally made the mistake of forgetting about rope drop time at EPCOT. I parked at Disney's Hollywood Studios so I could use the Skyliner to go over to EPCOT. This method doesn't really save any time, but since I only intended to visit World Showcase it was nice to enter EPCOT at International Gateway after a scenic ride. We arrived at the Caribbean Beach Station 20 minutes before park opening so there was a substantial line for the Skyliner. It took us about 15 minutes to get through the line.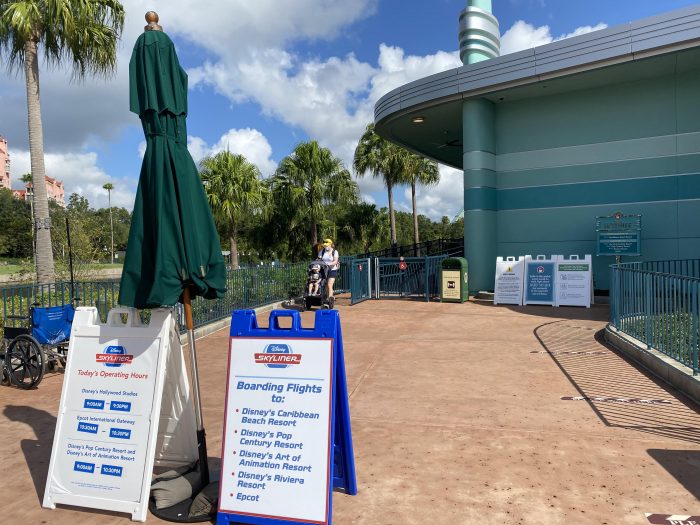 Naturally, there is more demand right at closing time, after nighttime shows, so there may be a little wait at the EPCOT Skyliner station.
Be Hydrated
Drinking around the world at EPCOT can be fun, but boarding a Disney Skyliner Gondola on a warm day can make things a little rough. Although the breeze that comes through the vents is nice, sometimes if there's no wind or you stop, it can get warm. Make sure you've had some water, whether you've had some adult beverages or not, before you get onboard.
Restroom Beforehand
Another thing to do before boarding is go to the restroom. It's a good idea to do so, just like before a road trip. Chances are the Skyliner ride will go smoothly without any major delays, but still it would not be fun to be stuck for an extended period of time and wiggling in your seat. Can you tell I'm a mom? There are restrooms near all the stations.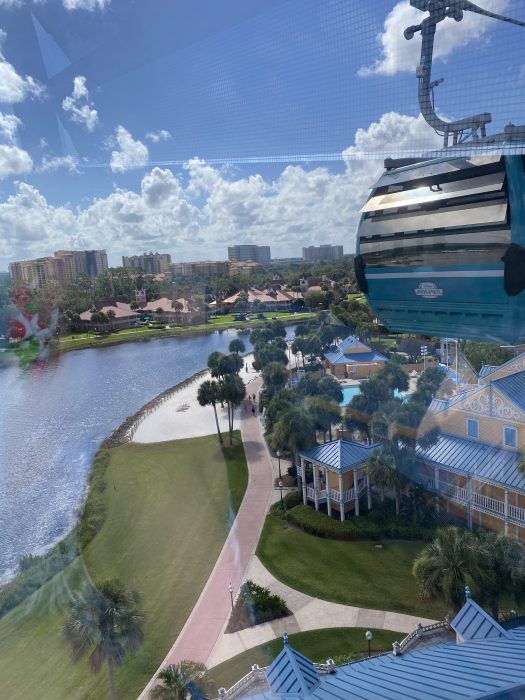 Little Riders May Get Nervous
The first time I took my toddler son on board Disney Skyliner it did not occur to me that he might get a little scared or nervous. As we approached the station he was fascinated by the moving gondolas. Things went great until we boarded our gondola and it began the quick ascent from the station. The quick motion unsettled him and he immediately asked to go home. I talked him through it, pointing out the sights and assuring him we were okay. Then it occurred to me to point out the different characters on the exterior of many of the passing gondolas. By the time we were on our return trip at the end of the day he excitedly said "I love it!" as our gondola soared into the air.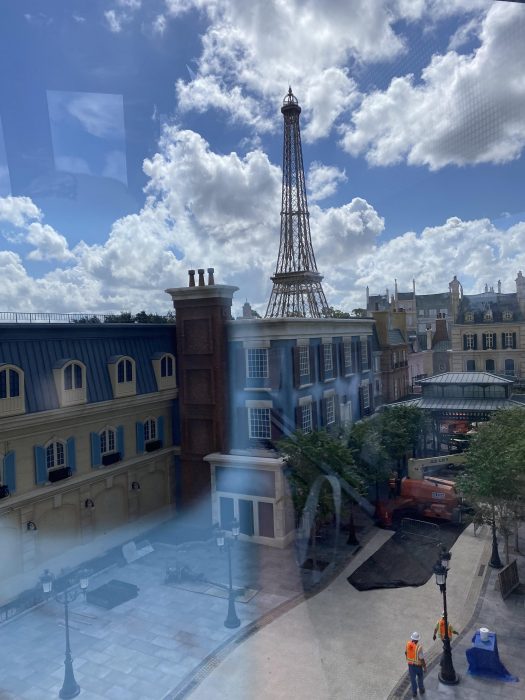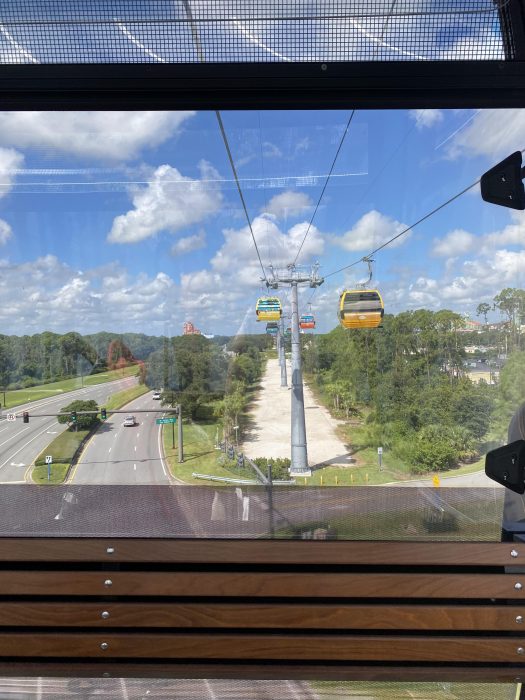 The Disney Skyliner is similar to other gondola systems used around the world. There can be slowdowns and delays, but it is a very efficient system. It is a great way to get around one of the most popular parts of Walt Disney World, and a welcome addition.
Have you been on the Disney Skyliner system yet?

First published September 4, 2020. Updated September 28, 2021.