Hanukkah Gifts Available on shopDisney
Every year when we share posts about the amazing Christmas items available at Disney Parks, we often get asked if there's any Hanukkah merchandise. The answer is — well, sort of. Without a doubt, Disney goes all in on the Christmas merchandise, but there are a few items available for the Festival of Lights as well. Your best bet, if you're in the parks, is to look at the larger stores near the entrance/exit within each park (e.g., Emporium at Magic Kingdom, the somewhat-reduced MouseGear at EPCOT, and so on). But if you're not visiting the Disney Parks this winter, or if you prefer the convenience of shopping from home, there are currently a few items available for pre-order from shopDisney.
Hanukkah Plate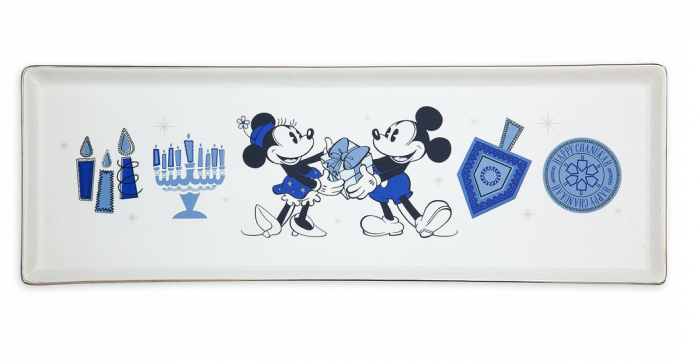 A small rectangular ceramic tray — unfortunately, like most of Disney's holiday tableware, this one is not dishwasher or microwave safe. It is $24.99.
Towel Set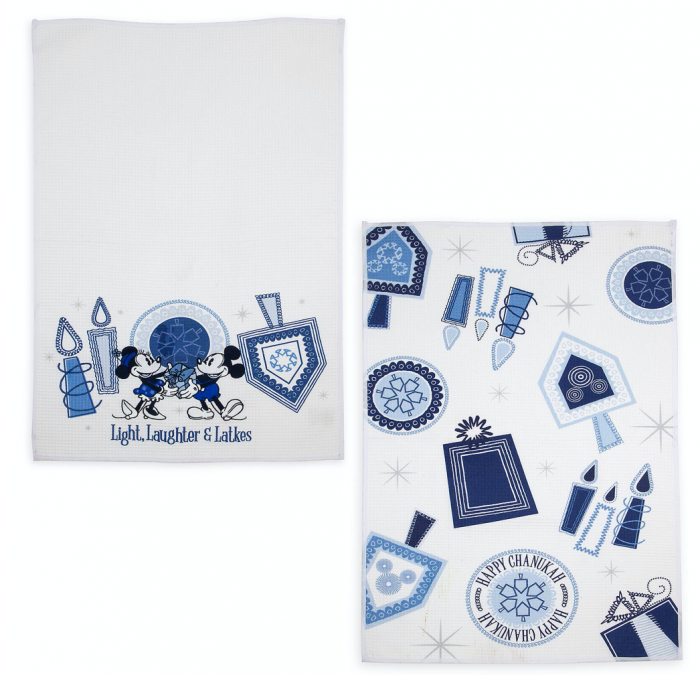 A set of two blue and white towels with festive designs including Mickey and Minnie with candles, a dreidel, and more. The set is $21.99.
Fleece Throw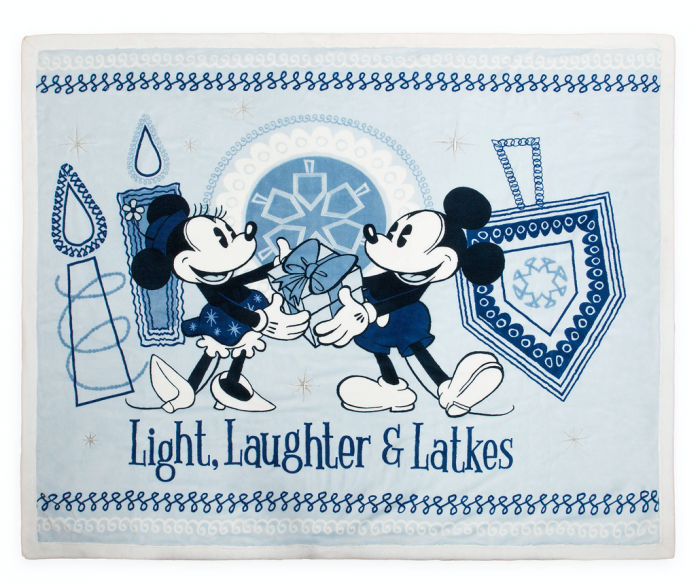 This cozy fleece throw features Mickey and Minnie along with the theme of "Light, Laughter & Latkes". The fleece throw is $59.99.
Dreidel Salt and Pepper Set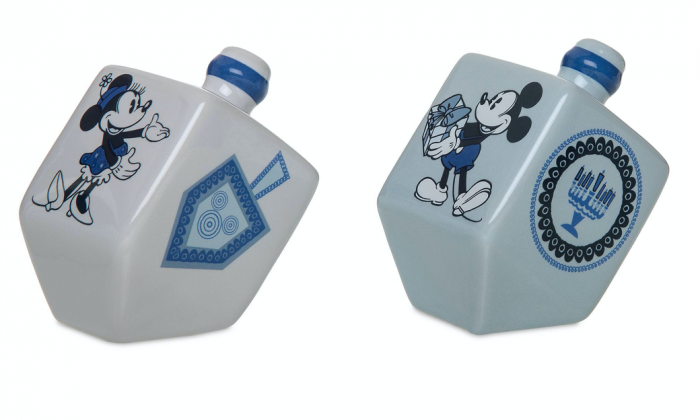 I was so excited to see a Disney dreidel set–but these are salt and pepper shakers. They'd be great to help season the latkes, but not so great for playing the dreidel game. The set is $19.99.
All items are currently available for pre-order and are expected to start shipping later this week. Currently, there's a code PARKS25 that can save you 25% off your order.
What items would you like to see Disney sell for Hanukkah? (How about a dreidel set with a bag of Disney-themed chocolate gelt?)