What To Know: A First-Timers Guide to Magic Kingdom
Planning and taking a Walt Disney World vacation can be stressful for anyone – especially a first time visitor. The pressure is on to make the best use of your vacation money, and to do your best to ensure that everyone has a good time. At the heart of Walt Disney World is Magic Kingdom. It's the original Disney World theme park and the one most guests think of as "visiting Disney".
So what do you absolutely need to know when you visit Magic Kingdom for the first time? There are plenty of other resources to help you figure that out (The Unofficial Guide is one of our favorites). But here we'll share the special tips and tricks that I wish I knew on my very first trip to Magic Kingdom. You might also give it a skim if you've been before, but haven't been back in 20 years.
Transportation is Tricky
Odd fact – you can't drive directly to the Magic Kingdom. Instead, you'll have to park at the Transportation and Ticket Center (TTC). From there, you have the choice to take a boat or monorail to the Magic Kingdom entrance. Overall, it takes 30-35 minutes to get from your car to the Magic Kingdom gates, or longer if you're arriving at a busy time. Make sure to build that extra time into your morning plan!
If you're staying at a Walt Disney World resort, you can use Disney's transportation. The bus, boat, or monorail you take will drop you off near the gates to the Magic Kingdom. It's absolutely the way to go when staying on-site.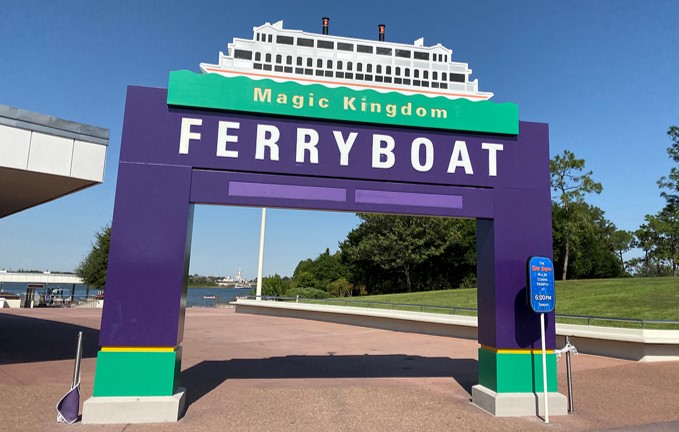 Magic Kingdom Geography 101
Magic Kingdom is divided into six "lands" (themed areas) arranged around a central hub, with Cinderella Castle in the very middle. First you'll come to Main Street, USA, which connects the park entrance to that central hub. Arranged clockwise around the hub are Adventureland, Frontierland, Liberty Square, Fantasyland, and Tomorrowland.
Magic Kingdom has more rides, shows, and entertainment than any other Walt Disney World theme park. A complete tour of the entire park would take two days, but you can do a tour of the highlights (and more) in a day.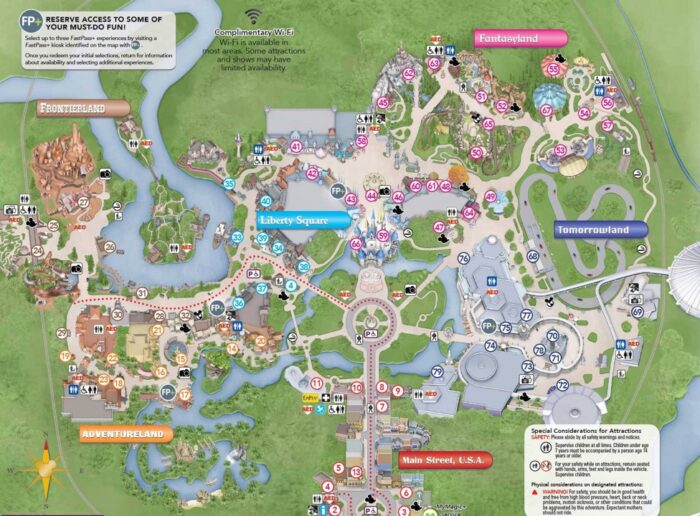 Different Lands Open At Different Times
If you look at Magic Kingdom's opening time online or in the MyDisneyExperience app, you'll see the "official" opening time. If you're eligible for Early Entry, you'll be able to enter the parks 30 minutes before that. And the park entrance will open even earlier, allowing people to grab a coffee and take pictures on Main Street before lining up for their first attraction of the day.
Only Main Street, Tomorrowland, and Fantasyland are open during Early Entry. Adventureland, Frontierland, and Liberty Square don't open until the official opening time. So if you're eligible for Early Entry, don't expect to head for Big Thunder Mountain Railroad or Pirates of the Caribbean. You'll be limited to attractions on the "right side" of the park until the official park opening.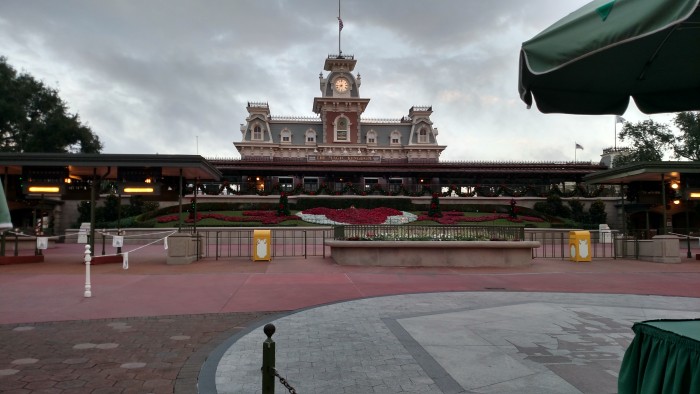 What You Ride First Matters
Spoiler alert: people like sleeping in on vacation. That means the lowest lines of the day will be right as the park opens. This doesn't matter too much at less popular attractions that keep relatively low waits throughout the day. But it makes a world of difference at headliners. Here are some of our recommended "first ride" options:
Peter Pan's Flight – the line for this charming dark ride gets stupid-long for most of the day, and the duration of the ride is so short that it's hard to justify a long wait. Still, it's a classic and should be a part of any Magic Kingdom day, so head straight for this one during Early Entry.
Seven Dwarfs Mine Train – this kid-friendly coaster often has the longest waits in the park during the middle of the day. So it's another good option during Early Entry.
Space Mountain – this coaster-in-the-dark is a good secondary option if you don't want to immediately head to Fantasyland
For a more detailed look at what to ride first, see: Ahead of the Pack: Making the Most of Disney World Rope Drop.
Characters Aren't Just Roaming Around
We've all seen the Disney World commercials. Your family walks into the park, past a large bunch of balloons, and Mickey Mouse is waiting in the walkway to welcome your kids with open arms. Not going to lie, the commercials tug at my heartstrings. But they aren't a very realistic representation of what actually happens in the parks.
If you're visiting Walt Disney World, the commercials are very, very wrong about how you'll meet characters. Rarely does a character suddenly appear and surprise you with a hug. In the Magic Kingdom, you generally have two options for meeting characters. Character "attractions" are open continuously and you can get in line for them at any time. Other characters have specific meeting times listed in the My Disney Experience app; you'll still need to wait in line and you may want to arrive early. The Meet & Greet itself will be similar at both; you'll get a little conversation, an autograph, and a picture or two.
Meeting characters is rated one of the highest-satisfaction activities in our post-visit surveys. But it's just not as spontaneous as you may think.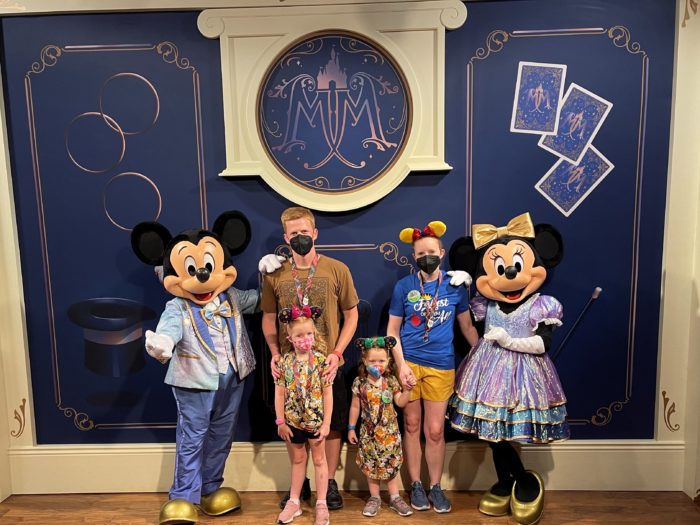 Some Attractions Aren't Open All Day
Just because the park is open, it doesn't mean you'll have access to every attraction. Some open later than the rest of the park, or close early because of sunset, demand, or other staffing or availability issues. If an attraction is especially important to you, make sure to check the operating hours. You can find them in the My Disney Experience app or our very own Lines app.
Attractions that tend to open late or close early are:
Parades Start in Frontierland
The most popular location to watch any Magic Kingdom Parade is on Main Street. The views are classic, and everyone knows that's where the parade is going to be. But what most guests don't know is that the parade doesn't only run on Main Street. That means:
There are other, generally less-crowded places where you can watch the parade.
If you sit on Main Street, you'll be waiting up to 20 minutes after the listed start time for the parade to get to you.
Why? Parades start in Frontierland and end on Main Street. If you'd like to see the parade at its official start time, line up in Frontierland. You'll be able to watch the parade and get to some more attractions while the crowds are still waiting and watching from Main Street.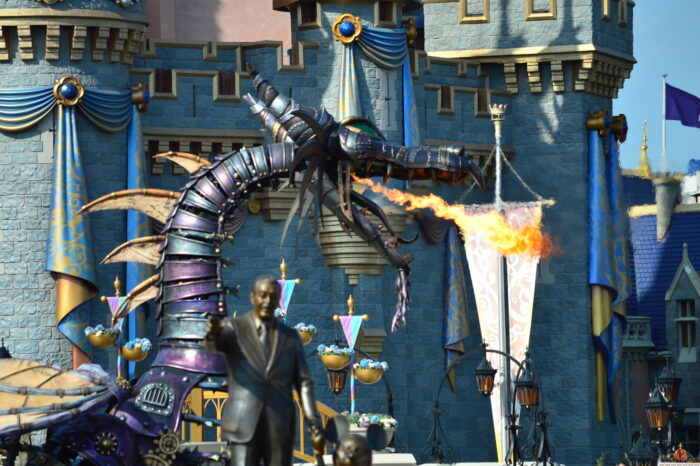 Dining Choices Can Be Perilous
Magic Kingdom has the dubious distinction of having the overall worst-rated Table Service and Quick Service dining of all four parks at Walt Disney World. Just because a restaurant is popular doesn't mean that you'll enjoy it. In fact, the most in-demand restaurant in Magic Kingdom (Be Our Guest) is also the worst-rated. Ratings always shift over time. But here are some locations that reliably score well or poorly, along with their 2023 satisfaction scores.
Table Service
Quick Service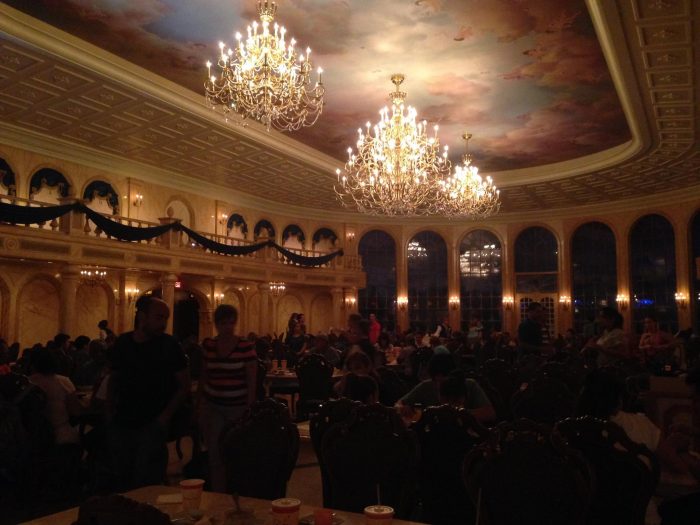 Leaving at the End of the Night
At the end of the nighttime fireworks show at Magic Kingdom, almost everyone in the park heads for the exit. All the transportation is flooded with thousands of people wanting to get back to their rooms as quickly as possible. Disney knows this, but there is simply no way to scale up transportation every night to meet this surge.
If you need to get out quickly, your best bet may be walking to the Contemporary Resort and hailing an Uber or Lyft. But that could be expensive. You can also avoid these issues by either:
leaving the park sometime before there are 5 minutes left in the nighttime spectacular
waiting in the park until about an hour after the fireworks have ended. You can ride a few more attractions if the park is still open, or take nighttime pictures.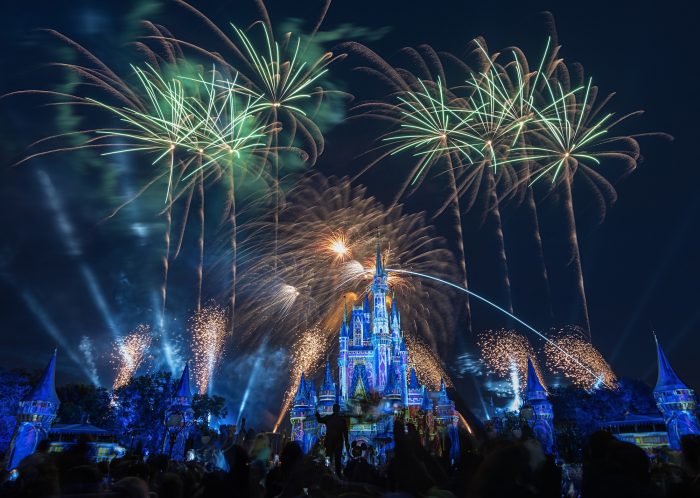 Having a Plan is Key
The majority of first-time visitors to Magic Kingdom will head into the park without any plan. They'll end up spending their entire day in 5 to 7 really long queues, and eating at the first place they come to without a long line to order. Probably Cosmic Ray's, which has the worst satisfaction in the park.
A little research and a plan can take those 5-7 rides and turn them into 14-21 attractions in a day. Plus a good meal or two and some great snacks! If you're a TouringPlans subscriber, you can check out some of our pre-made Magic Kingdom Touring Plans. Or you can create a personalized plan of your own and see what the optimizer recommends. Either method will give you an idea of the best way to approach your day.
If you're a Magic Kingdom veteran, what tip would you share with a rookie? And if you're planning your first visit, what questions do you have?