Supporting Theme Park Communities on Giving Tuesday
I know that I'm very fortunate to be able to visit Disney World every few years, or occasionally more frequently than that. I'll be honest, sometimes I'm pretty conflicted about how much our family spends on vacations when I know that there are so many families who not only can't afford vacations, but may not even be able to afford food or other necessities. Since 2012, Giving Tuesday has followed Black Friday and Cyber Monday, encouraging us to include gifts to charity along with those we're buying for family and friends.
If Disney World or other theme parks are a big part of your life, here are some suggestions for places to donate on Giving Tuesday (or any other time). Almost all of these charities are rated 4 stars (the highest rating) and 95% or better on Charity Navigator. Links to their pages have been included below.
Give Kids The World Village
Give Kids the World Village is an 89-acre resort in Kissimmee, near Disney World, Universal Orlando, and Seaworld. The resort's "clients" are exclusively children with critical illnesses and their families who have been provided with no-cost week-long wish vacations. Give Kids the World partners with wish-granting organizations such as Make-A-Wish to identify families in need of their services, giving them a chance for respite and the opportunity to make great memories.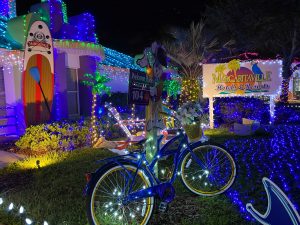 If you're local, there are volunteer opportunities or you might attend one of their fundraiser events such as the Night of a Million Lights. If you're farther afield, GKTW accepts financial donations – which can be set up as a recurring monthly donation if you choose – and also in-kind donations from a list of needed items. Direct donations are tax-deductible, and GKTW currently has a 99% rating on Charity Navigator.
Second Harvest Food Bank of Central Florida
Second Harvest Food Bank of Central Florida provides meals and meal-adjacent services to 6 counties in Central Florida. Their holistic approach to fighting food insecurity includes a range of activities from assisting families with accessing SNAP benefits to providing training to qualified at-risk individuals that prepares them for a career in the food industry or warehouse facilities. And of course, they have all the traditional bases covered too, including partnering with Disney World and other local companies for donation of unused food supplies and other initiatives.
Second Harvest lists a variety of ways to help on their website, from spreading the word on social media, organizing food drives, or volunteering time, to direct financial donations, which can be configured as one-time or an automatic monthly donation. Second Harvest currently has a rating of 99% on Charity Navigator.
Florida Disaster Relief Fund
The Florida Disaster Relief Fund was established by the State of Florida to help communities recover from local or state-wide emergencies. Volunteer Florida maintains the fund and coordinates a flow of cash from the Fund to local emergency management services and service groups in individual communities. When disaster strikes, they also help coordinate volunteer opportunities, connecting those who want to help with service groups that can use their efforts. For directing disaster relief efforts money is the most flexible and effective form of donation, and contributions are tax-deductible. This charity currently has a rating of 96% on Charity Navigator.
Clean the World
COVID might be airborne, but handwashing is still one of the most effective tools in the disease-fighting arsenal. Clean the World began in Florida with the goal of creating benefits from the large amounts of unused soap, shampoo, and conditioner generated by Florida's hospitality industry, and now provides a holistic set of hygiene services.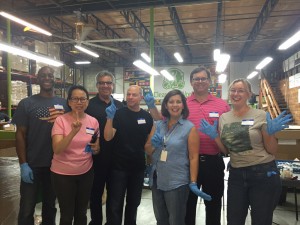 Globally, Clean the World provides soap recycled from hotel bars to third-world countries to help combat the spread of diarrheal diseases (cholera) and respiratory illnesses (pneumonia). Locally, Clean the World runs a mobile shower program to provide hygiene services to homeless individuals and help arrange other health services such as vaccination and testing. They coordinate local service organizations and individuals to build hygiene kits for distribution within the local community, and have many other initiatives.
Clean the World offers a number of ways to get involved. If you're local, you can volunteer at the warehouse, or you can organize a group local to you to build Soap Saves Lives boxes. They have an Amazon wishlist set up for in-kind donations, and of course direct financial donations – which are tax deductible and can also be set up as a recurring monthly – are always welcome. Clean the world currently has a 79% rating on Charity Navigator, but it has had a rating of over 95% as recently as last year.
Hope Partnership
The Hope Partnership (formerly The Community Hope Center of Kississimmee) began as an effort directed to assisting local families in poverty who were unable to afford housing and were living in low-cost hotels and motels on Highway 192. Today, their mission has expanded and they are providing holistic services to local families and individuals experiencing homelessness and poverty. They provide a continuum of care including outreach and identification, food, clothing, case management, employment assistance, and more.
The Hope Partnership offers volunteer opportunities if you are local, and they accept in-kind donations. Direct financial donations are always a flexible and welcome contribution; they are tax-deductible and can be set up as a recurring monthly donation if you choose. Hope Partnership currently has a 97% rating on Charity Navigator.
World Central Kitchen
Every other organization on this list has an obvious connection to either Orlando or Disney, so you may wonder how World Central Kitchen got to be here. Well, it's not just because your author is a superfan of Jaleo by Jose Andres and Jose Andres is the founder of World Central Kitchen.
World Central Kitchen uses temporary kitchens and local resources to provide meals to those affected by humanitarian, climate, and community crises. When wildfires burned in Los Angeles in 2017, 2019, and 2020, World Central Kitchen was there feeding first responders and evacuees. When COVID struck in 2020, World Central Kitchen partnered with local restaurants to provide meals for those who lost jobs and keep restaurants in business across the U.S., including Anaheim and Florida. When Hurricane Ian struck Florida in September of 2022, World Central Kitchen was on the ground preparing before the hurricane arrived. It's incredible how many places World Central Kitchen seems to be when they are needed, and we're confident that when they're needed in the communities that host Disney World and Disneyland again, they'll be there.
World Central Kitchen welcomes volunteers, including opportunities for children accompanied by adults. Direct financial donations are tax-deductible and can be configured online as one-time or recurring monthly contributions. It currently has a 100% rating on Charity Navigator.
Do you have a favorite theme-park adjacent charity? Let us know in the comments!