Here's Some the Best Beers at EPCOT's International Festival of the Arts
Part of the fun of EPCOT's many festivals is the ability to sample craft beers at Walt Disney World. Although EPCOT does have a great beer selection year round, during the festivals you can sample even more unique beers. Here's some of my favorites that I have enjoyed at the festival so far this year that I think are worth giving a try yourself.
North Coast Brewing Co. Scrimshaw Pilsner, Fort Bragg, CA – 6 oz $4.50 /12 oz $8.50

Decadent Delights Studio Kitchen

#RainbowSherbetGlitterDreamAle by Playalinda Brewing Co., Titusville, FL – 6 oz $4.50 / 12 oz $8.50
Neapolitan Beer Flight $9.50

Saugatuck Brewing Co. Neapolitan Milk Stout, Douglas, MI
Lexington Brewing Company Kentucky Vanilla Barrel Cream Ale, Lexington, KY
Lindemans Framboise Lambic, Belgium

The Artist's Table Studio Kitchen
I will start off with the North Coast Brewing Co. Scrimshaw Pilsner as it is the lightest beer on the list. It is available at the often overlooked Decadent Delights Studio Kitchen. I selected the 6 oz. so that I would have enough room to try a few other beers at the festival. This Pilsner is very crisp and clean. I detected a light floral note and some citrus too. Great for a warm Florida day.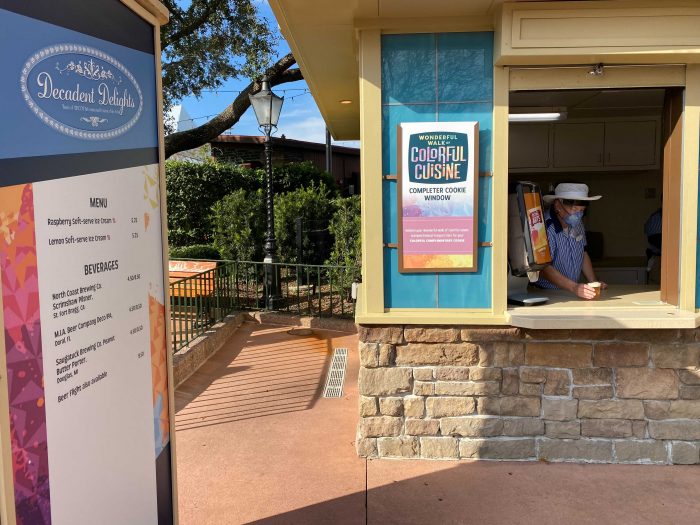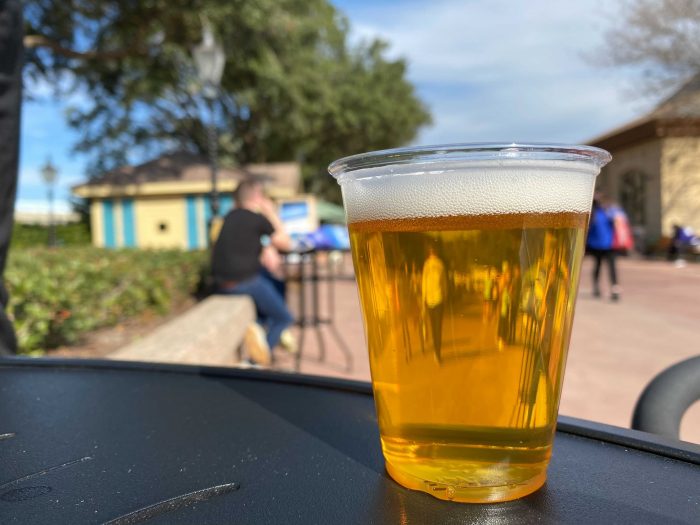 The next beer has become a staple of the EPCOT Festival of the Arts. Local Florida brewery, one of my personal favorites, Playalinda Brewing Company has created this signature beer with a hashtag for a name. The #RainbowSherbetGlitterDreamAle is a pretty beer that is usually shimmering with drinkable glitter. My own pour lacked the glittery shine that I have seen in other's photos, but the taste was there. A lovely orange cream popsicle flavor comes in a first sip, but a bright citrus note finishes it off. This is a must-do in order to have the full festival experience.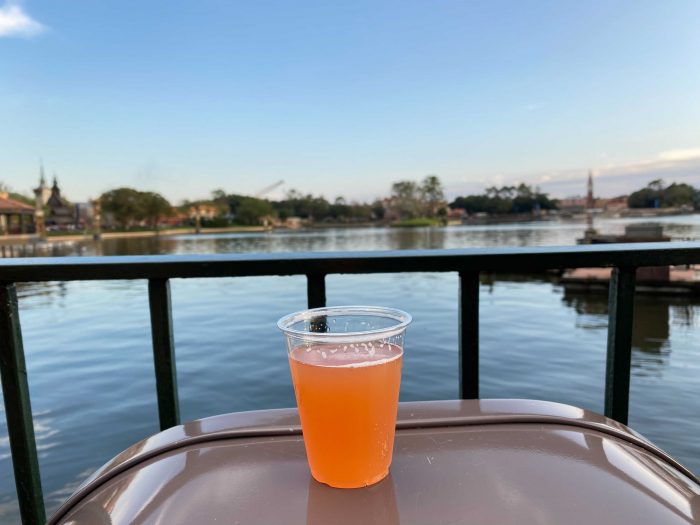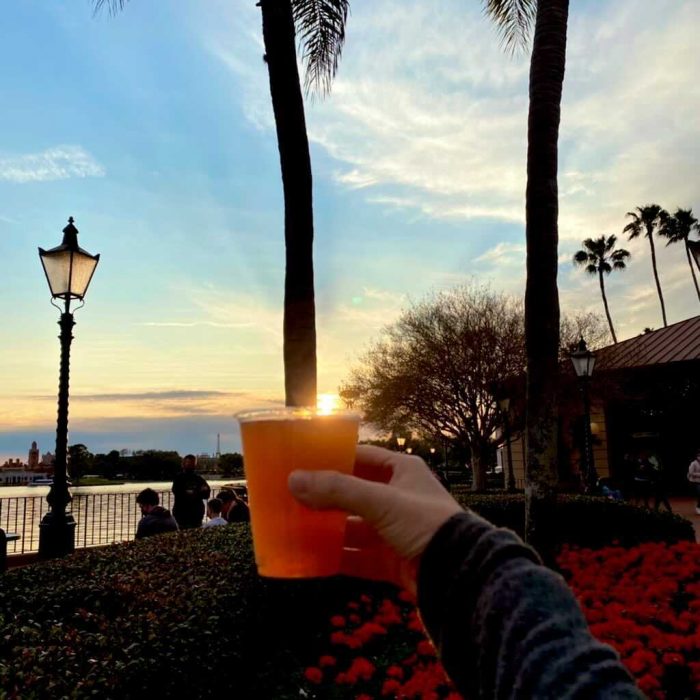 There are plenty more beers around Festival of the Arts, but one way to try a selection of great beers at once is by ordering one of the many beer flights around the festival. One of my favorites is the Beer Flight at The Artist's Table Studio Kitchen. It works out to being a Neapolitan Beer Flight. The Neapolitan Milk Stout is chocolaty with a touch of vanilla, the perfect representation of the chocolate layer in a Neapolitan dessert. But the other two beers were perhaps my absolute favorites of what I tried.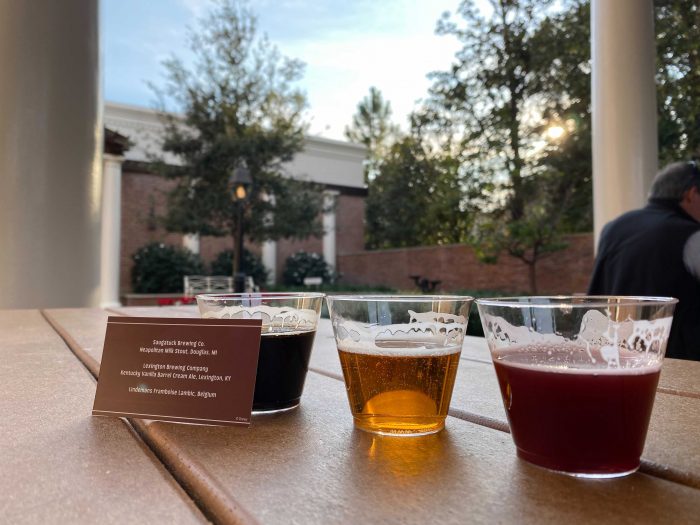 The Vanilla Barrel Cream Ale was absolutely divine, bursting with vanilla flavor with a luxurious creamy finish, and yet it was not overly heavy. This beer comes from Lexington Brewing Company which produces some of my favorite flavored beers. My other favorite beer in this flight, and the festival overall, is the Framboise Lambic. The raspberry flavor is absolutely incredible. There's a delightful tartness to prevent this beer from being too sweet. Although it is very fruity it is still refreshing.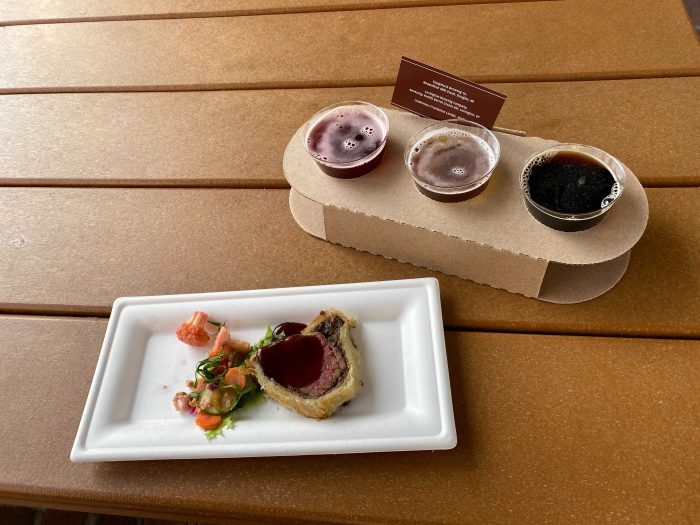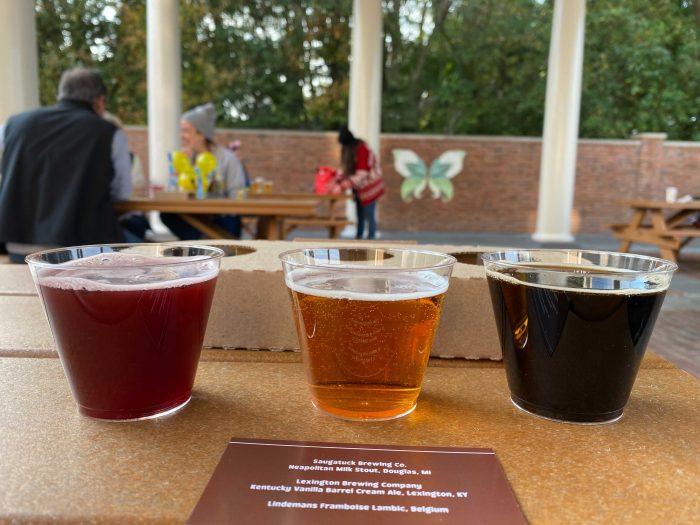 BONUS BEERS
Collective Arts Brewing Piña Colada Sour – $9.75
Big Storm Brewing Dunder and Blixem Winter Ale – $9.75
These final two beers are not part of the Festival of the Arts, but they are seasonal and have limited availability. You can find them at the EPCOT Experience. The food stand at the EPCOT Experience reminds me of a movie theater snack stand. It offers popcorn, pepperoni and cheese flatbreads, and a few other snacks, plus soft drinks and a selection of craft beer and craft ciders. And, you can hear the impressive sound system of the EPCOT Experience film as you place your order.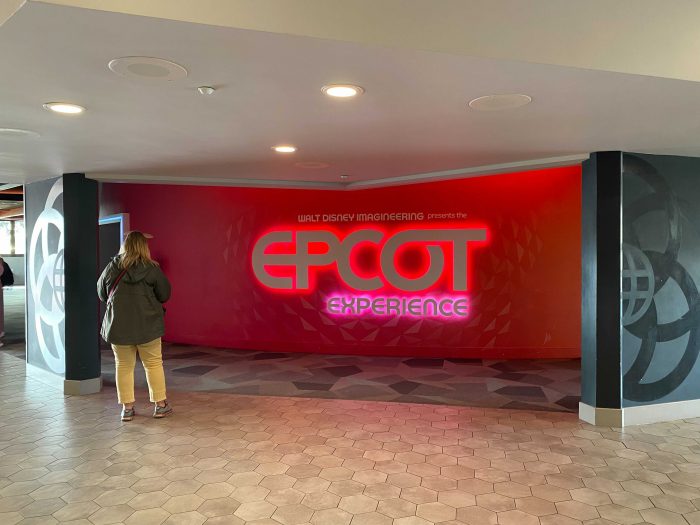 The beers and ciders here are full size pours–they better be for being priced at $9.75. I ordered the Piña Colada Sour from Collective Arts Brewing for my husband, as it combines two of his favorite things. I am not a big fan of sour beers and thankfully this one wasn't too sour. The piña colada flavor had the tropical notes you'd expect and a nice sweetness to balance the sour.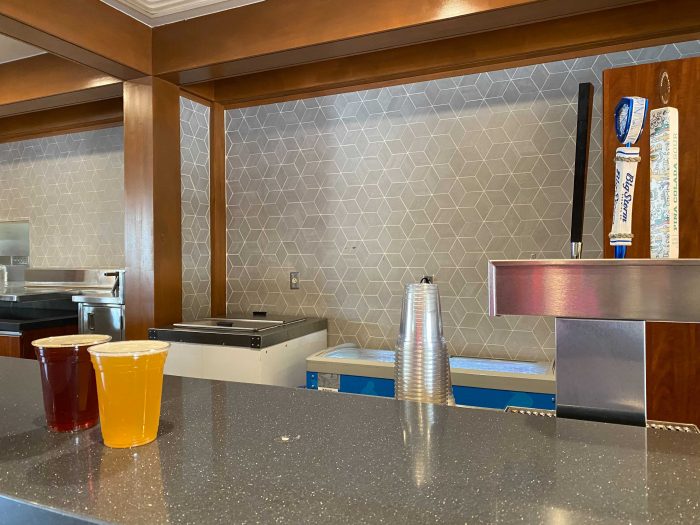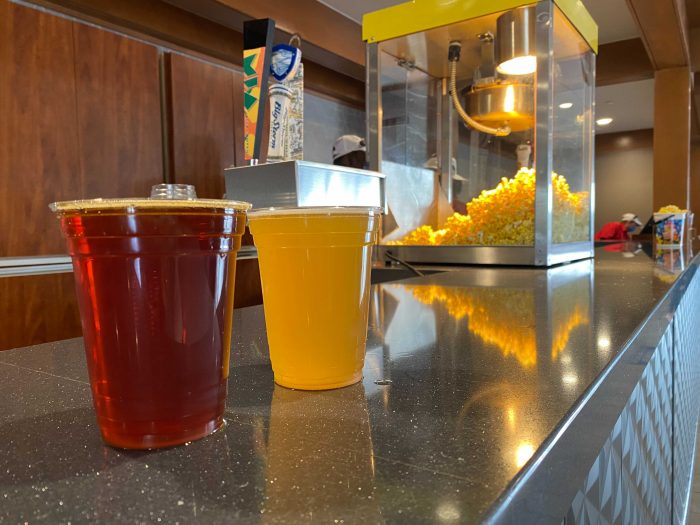 On the complete opposite end of the spectrum I ordered the Dunder and Blixem Winter Ale from Big Storm Brewing. This dark winter beer was spicy and malty. I should have looked to see that its ABV is 8.8% because oh boy did it pack a punch. If you're looking to enjoy some winter flavor before the season is over this is a great choice.
You'll need to ask the Cast Members at the counter about the craft beer and craft cider selections. They rotate and it can be difficult to tell what the selections are just from the pull handle on the tap.
Have you been to EPCOT's Festival of the Arts? What's the best beer you've tried?