How to Prepare Your Home For Travel
With COVID cases declining and vaccination rates rising, many folks are starting to think about traveling again.
If it's been a while since you've been on the road, you may have forgotten some of the things on your get-ready-to-go checklist. Here's a refresher on things you may want to do to prep your home for your absence.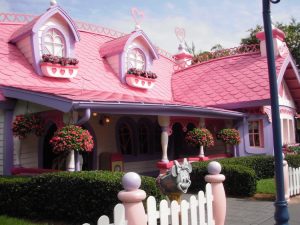 Leave a key to your house and a copy of your travel itinerary with a trusted friend or neighbor. Any number of away-from-home dilemmas can be solved if a trustworthy neighbor can get access to your property. For example, if you forget a needed document at home, your neighbor could retrieve it and FedEx it to you at your hotel.
Consider putting a hold on your mail. You can do this via the USPS website.
Consult with other delivery services such as UPS, FedEx, etc. about holding deliveries. Every time I ~think~ I don't have packages coming to the house, I realize I forgot I pre-ordered that juicy novel or have a cute pair of shoes on backorder. If you can't or don't want contact several delivery companies, that neighbor with the key could collect packages for you.
Line up pet sitters or kennels. If you have pets, this is likely already on your list. However, during the pandemic many small business have closed or drastically changed their services or hours. Be sure to check well in advance that your preferred pet care service is still in business and has availability during your travel dates.
Line up house sitter if appropriate. Do you have multiple pets, lots of plants that need watering, and loads of packages coming? A house sitter might be easiest solution to these problems. These days there may be nearby college students studying from home who might be grateful for a change of scenery and a small influx of cash.
Consider alerting the local police to your departure. Some jurisdictions will perform courtesy police drive-bys for residents who are traveling.
Bring in outdoor trash cans, porch furniture or other loose items, pending weather. In addition to checking the weather forecast at your travel destination, you should check what the forecast will be at home while you're away. If there are any storms predicted, be sure to bring in any loose items that you would normally secure if you were home during a serious weather event.
Adjust the heat or air-conditioning settings in your home for energy savings. Depending on where you live, you may be able to turn the air conditioning off (or set it warmer than usual) while your travel. If you live in a colder climate and are traveling during the winter, turn down your heat, but don't fully turn it off. No one wants to come home to frozen or burst pipes.
Hire someone to maintain your outdoor areas. You should continue to keep your lawn mowed or your snow shoveled so that potential thieves are not aware of your departure.
Clean your refrigerator of perishable items. No one wants to come home to a fridge full of molding veggies and curdled milk. Be sure to consume or toss anything that might go bad while you're away.
Put a hold on any newspapers or other regular home deliveries.
Triple check that your home is locked as you leave. Also check the doors of any cars you'll be leaving in your driveway. Consider removing garage door openers from any vehicles that might be left outside.
Consider putting several lights in your home on timers. A well-lit home is less attractive to intruders.
Unplug small appliances. Coffee makers, toasters, alarm clocks, and other small appliances all draw a small amount of energy when they're plugged in, even if they're not in use. Unplugging them reduces energy waste and potential fire hazards.
Turn down your water heater temperature. This can reduce energy usage while you're gone.
Empty all trash cans of items that might spoil or create odor while you're away. Also consider emptying your dishwasher and deodorizing your garbage disposal prior your departure.
Consider installing a doorbell camera or other home monitoring device.
Back up your home computers. This isn't really related to your departure, but rather something you should be automated or a regular part of your routine.
What else do you do to prep your home for vacation travel? Let us know in the comments.
First published March 17, 2021. Updated September 25, 2021.