How to Survive Memorial Day Weekend at Universal Orlando Resort
So, you've decided to go to Universal Orlando for Memorial Day weekend. A quick look online shows Value Resort prices starting at $225/night with prices going up to $700/night for a standard room at Hard Rock Hotel. You search for off-site hotels and see basically overpriced rooms everywhere that weekend. Still, you've decided to go anyway. What can you expect and how can you plan?
Expect a busy theme park. Universal Orlando does not require reservations for park admittance, but there is a capacity limit.  You can be denied admission to Universal Orlando if parks are at capacity. This system is complicated and is modified periodically, so keep track of Universal Orlando's Twitter account for capacity notices and check Universal's web site for the latest information.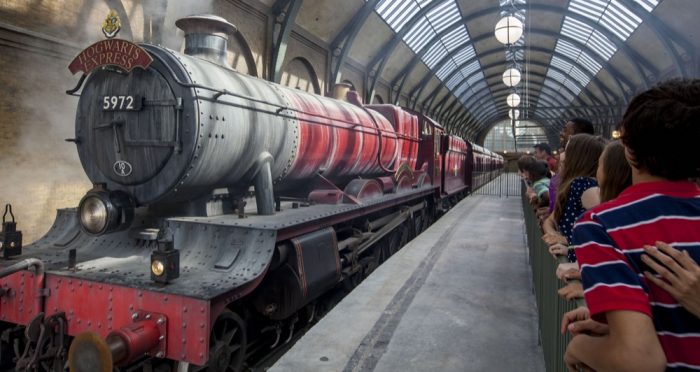 As of writing this article, resort guests and guests with dated ticket media are given priority entrance to Universal Orlando parks if they near capacity. If park hits capacity before you gain admission, then you may be stuck outside the gates looking in. With its current policy, if you were staying at an on-site Universal Orlando/Loews resort you would be given priority entrance. Also, guests with date-based tickets for those days will also get priority entrance. If you want to avoid missing out, then consider those details. It may be worth it to pay the extra for an on-site stay. (And if you need help getting the best deal, remember that the TouringPlans Travel Agency can help you book a vacation package with no agency fees to you!) If you choose not to stay on site, then you should purchase date-based tickets soon before they sell out.
No matter where you are staying, what are your options to avoid being stuck in a long, uncovered queue waiting for every attraction? The first step is standard advice: Get there early! If you have a ticket option that gives you early park admission, you'll want to use that benefit.
A few notes about getting there early for this particular holiday weekend. There will be longer lines than normal for parking and any on-site transportation. With COVID-19 procedures still in place at Universal Orlando, you have a few checkpoints to pass before you can get near the actual parks, including a temperature check. After that, you will enter a long, snake-like queue to get to the security hub for a metal detector and bag scanning area. Only after that can you get on the moving walkways to enter the CityWalk area and make your way to the theme parks. Expect similar procedures — and similarly long lines — at Volcano Bay.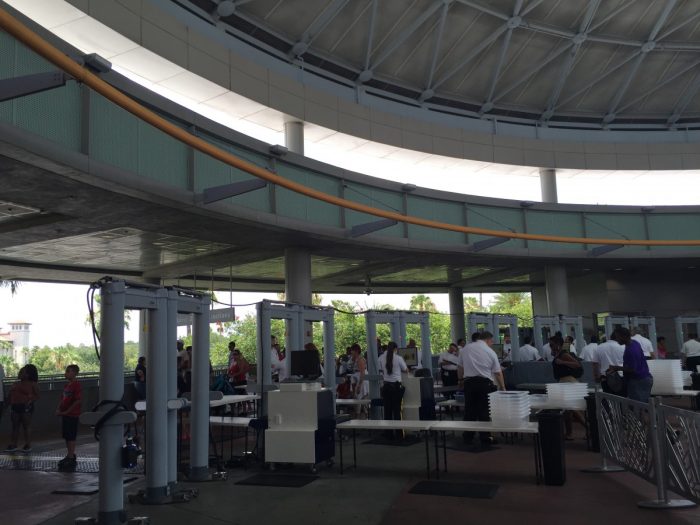 Once you're inside the park, standard theme park tips still apply. Drink lots of water. All dining options will have free cups of water, however you may need to wait in time-consuming line simply to get that water. To save time, you may want to consider the Coke Freestyle cup program, since Freestyle dispensers are located throughout the parks and will have less of a wait than most other dining options.
To survive Memorial Day weekend, you will need to prepare for the dreaded food/beverage queues. Even with Universal Orlando's version of mobile ordering, you will find significant waits on these busy days. One piece of standard theme park wisdom applies especially well for Memorial Day weekend: bring snacks and beverages with you. Universal Orlando allows snacks and beverages (within reason and subject to change) to be brought into the parks. Use snacks to sustain yourself so you can dine during off-peak times like 10:30 a.m. or 2:30 p.m. for lunch. The food at most dining locations at Universal Orlando has improved dramatically in recent years, but it is still not worth waiting an hour in line for a theme park burger or slice of pizza!
If you want to avoid long waits for attractions, consider purchasing Express Pass for a day or two. Express Pass allows you to enter a much shorter line for most attractions, but estimated cost for Express Pass for Memorial Day weekend would be about $300+/day per person. Many people pay premium money to stay at the top three resorts on Universal Orlando property since everyone staying in those rooms gets Express Pass included for the entire stay. Those high-price resorts are looking better now, huh?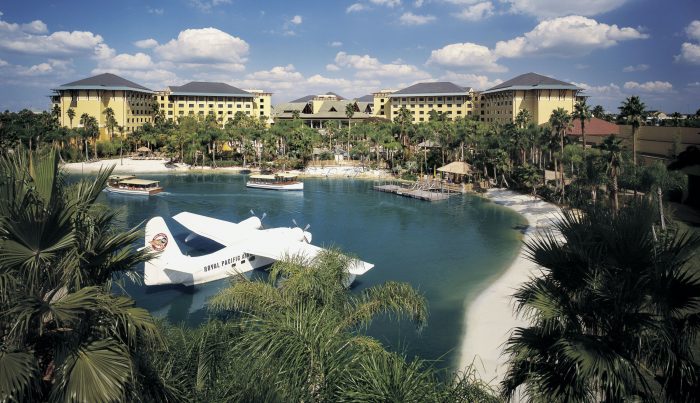 Even without Express Pass, arriving early along with using a touring plan can help reduce your wait times. Your optimized plan will guide you to maximize your day. Make sure you have the Lines app downloaded or the TouringPlans web site bookmarked, and build a touring plan with the attractions most important to you. For the best experience, make sure to subscribe for access to all the tools and features.
Just a few more basic reminders. Prepare for summer! Use sunscreen, dress comfortably, and take lots of breaks. Bring extra masks as they may get sweaty during the day. You may want to make a few sit-down dining reservations to relax a little. Remember to be patient during a peak day. But above all, enjoy yourself and vacation like you mean it!
Have any questions about what to expect at Universal Orlando for Memorial Day weekend? Got any tips from previous years? Let us know in the comments.