Lunch at La Cantina de San Angel: A Review
Today for lunch, our field team stopped by La Cantina de San Angel at EPCOT's Mexico pavilion. La Cantina does not offer mobile ordering, but even right at the peak of lunch hour, lines were minimal.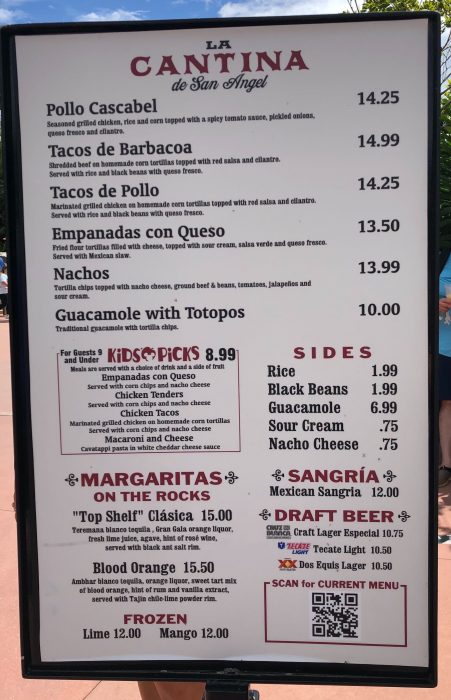 La Cantina is a quick-service restaurant with open-air seating next to World Showcase Lagoon. (During busy times, for lunch, the neighboring indoor La Hacienda area is sometimes used for overflow seating.) During warm months, sitting near the lagoon can offer pleasant breeze and shaded seats.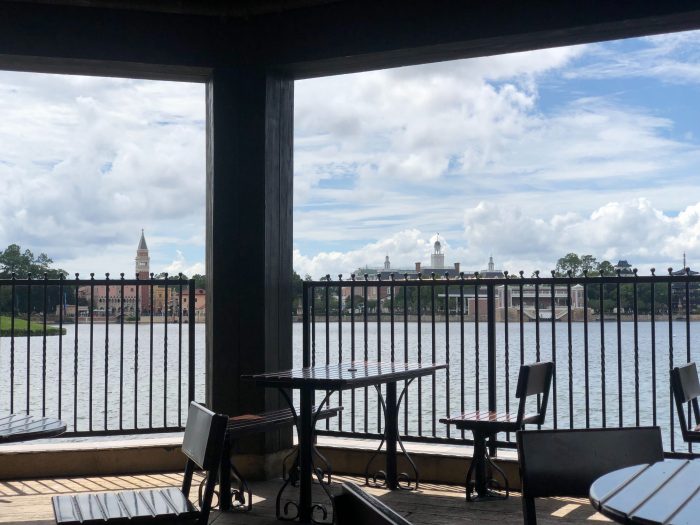 You can see the lunch and dinner menu for La Cantina de San Angel here.
Today, we went with the Pollo Cascabel: Seasoned Grilled Chicken, Rice and Corn, topped with a Spicy Tomato Sauce, Pickled Onions, Queso Fresco, and Cilantro.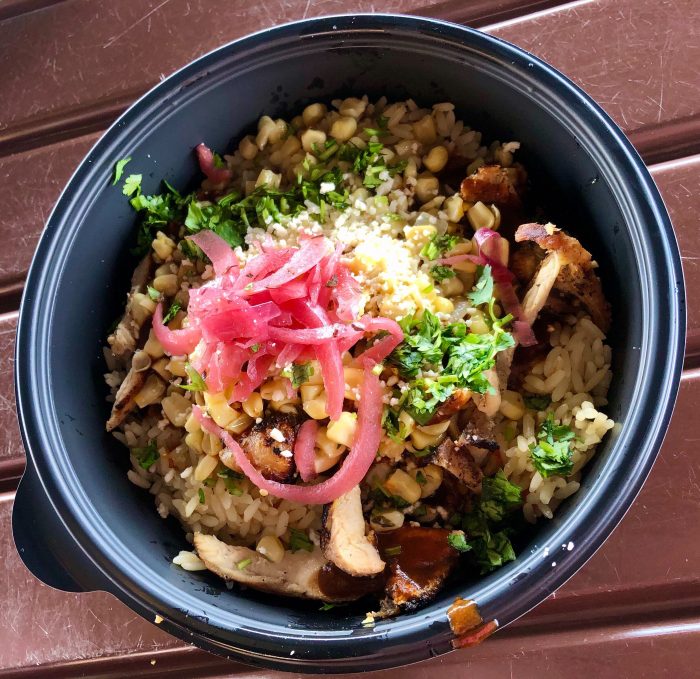 Our team reports that this is a nice option if you want something different than tacos. The portion size is very good, and so you may not be able to finish it. If you're traveling with a couple people with smaller appetites, this might be an option to split.
The dish has a lot of flavor, but if you aren't a fan of spicy foods, this may be one for you to skip as the tomato sauce does have a kick.
Thanks for the suggestion, and we'll be back with another meal in the parks soon!
Want to vote where we eat next? Keep an eye on our Twitter feed for upcoming polls.