REVIEW: Seasonal Lemon-Blueberry Lunch Box Tart at Woody's Lunch Box
Woody's Lunch Box at Disney's Hollywood Studios is home to a treat that is a favorite among many Disney theme park fans. The Lunch Box Tart, or as it is more commonly known, the homemade pop tarts, are a sweet snack or dessert that can be enjoyed both at a table or on the go as a hand food. Throughout the year seasonal flavors of the Lunch Box Tart find their way into Woody's Lunchbox.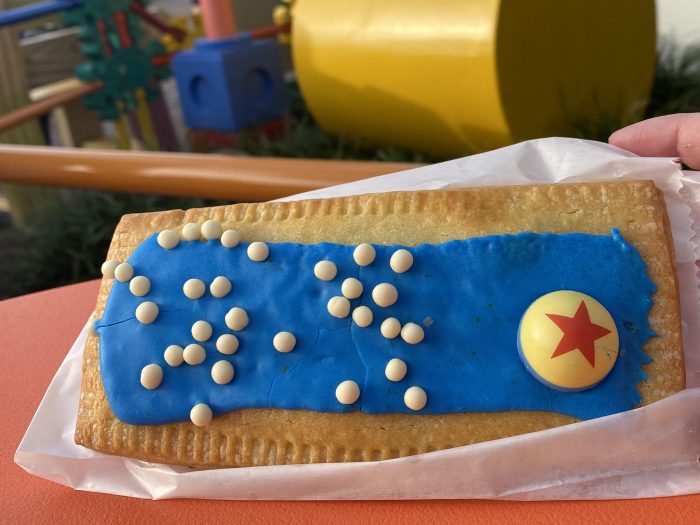 For the holidays a Cinnamon Apple tart was offered. But, even though the holiday decorations still remained over the weekend, the new seasonal flavor moved in. The Lemon-Blueberry Tart is one of the cutest tarts ever offered. It was available over the summer and now it's back – in the winter.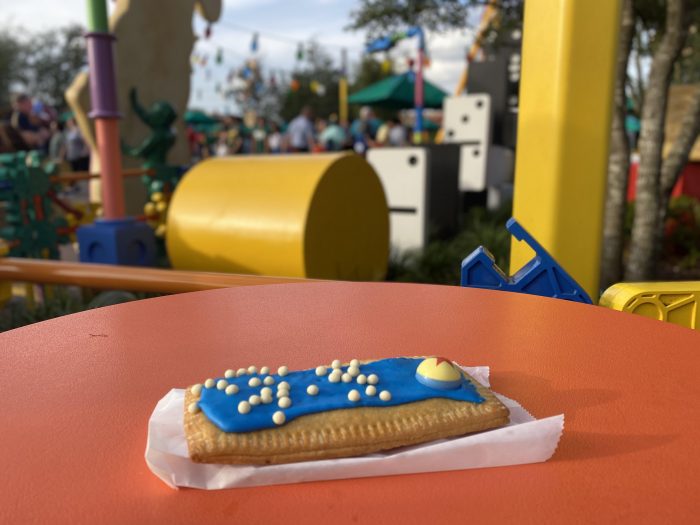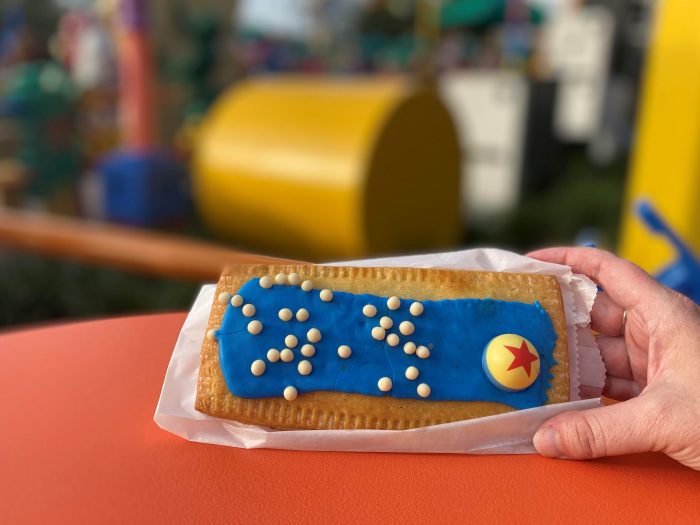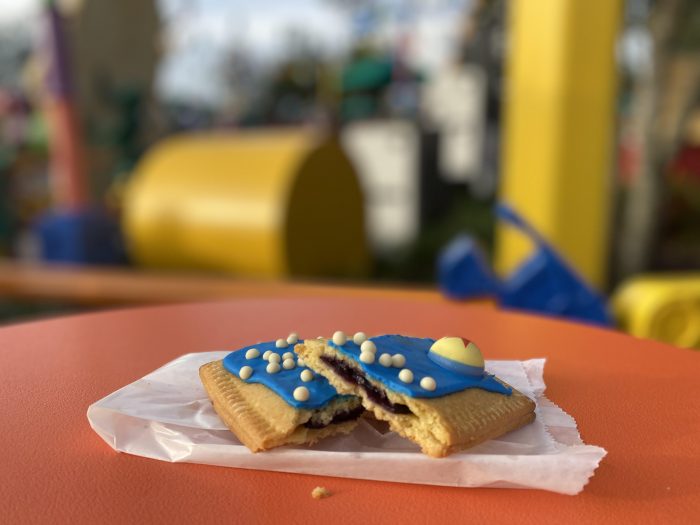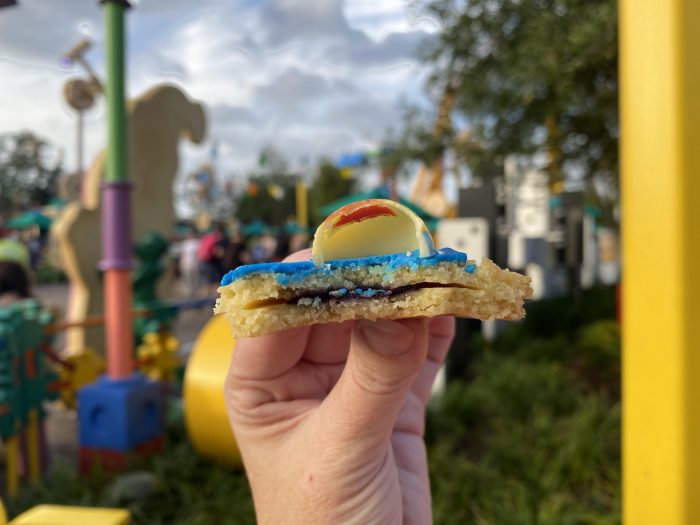 The flavors are decidedly appropriate for warm weather. A flaky, but not crisp, crust is lemon flavored. The blueberry frosting did not overpower the lemon. In fact, the two flavors did not dominate the other, both balanced well.
The blueberry filling is thin. I would have loved more of it, but that's always been the case with me – no matter the flavor. The Pixar ball that decorates the tart is hollow white chocolate.
I would order this again if looking for a nice sweet treat that isn't too heavy. I shared it with my husband and toddler son; we each had enough to satisfy our sweet tooth. We used the mobile ordering while standing at Alien Swirling Saucers and had it in our hands within five minutes.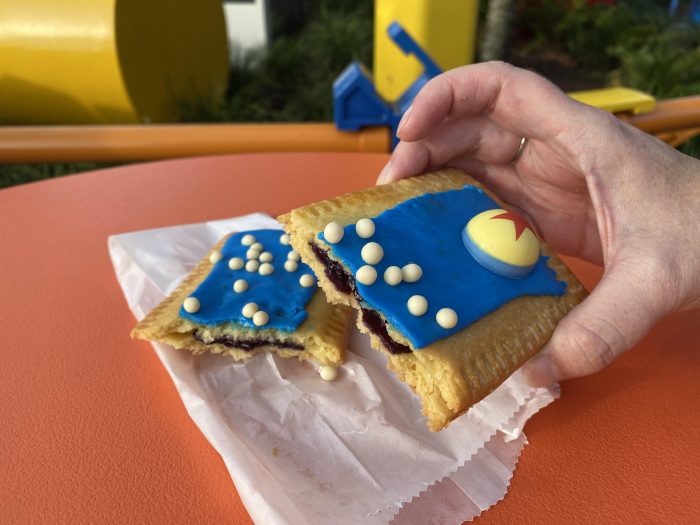 Would you want to try this seasonal tart?