Magic Kingdom Must Do: The Chapeau for Custom Embroidered Disney Hats
Some things are just classic Walt Disney World experiences. A visit to Magic Kingdom, for example, is made even more magical with custom embroidered hats from The Chapeau. This charming hat shop has stood at the top of Main Street U.S.A. for decades as the place to head to for personalized mouse ears at Magic Kingdom.
Many families have a tradition of getting matching ear hats, each with individual names embroidered on them. There are two styles of embroidery available. The yellow stitching is truly a Disney classic and was the only style available for decades. This style is known as "basic" and is just $4.99 for a single proper name. It is also now available in three colors: gold, black, and dark pink.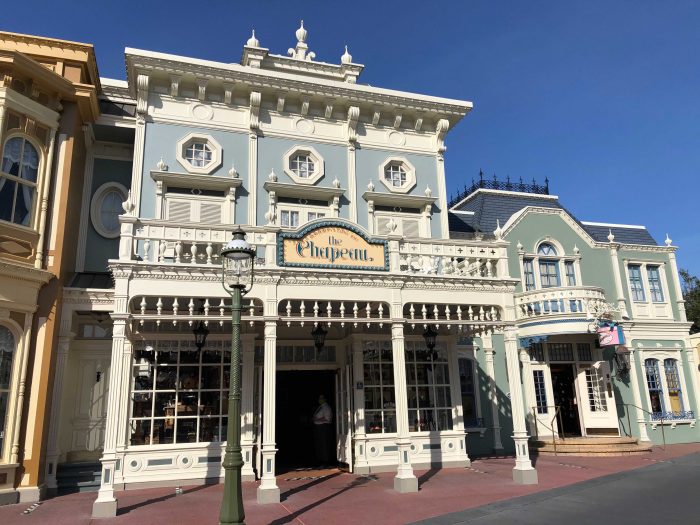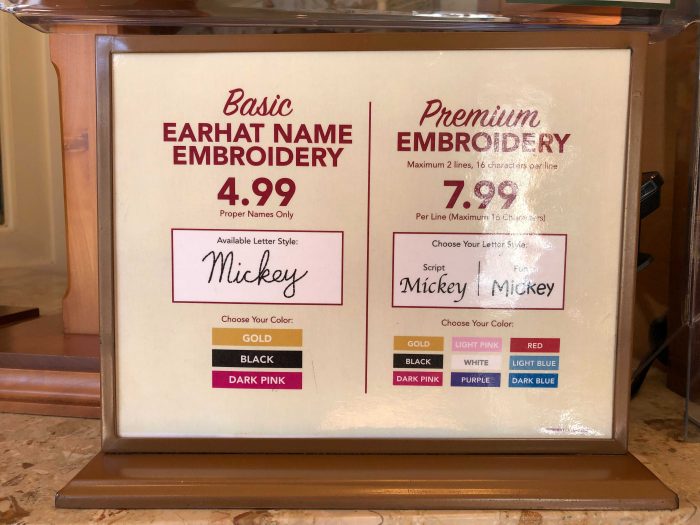 The second style available is known as "premium" and has lots of choices. There are two lettering styles, and lots of colors, plus you can have two lines, up to 16 characters. The words can be more than just proper names, but subject to Disney guidelines – of course. The premium embroidery is $7.99.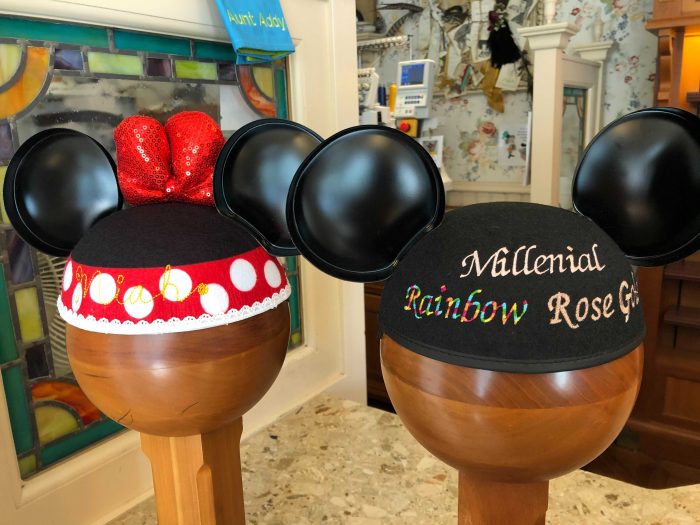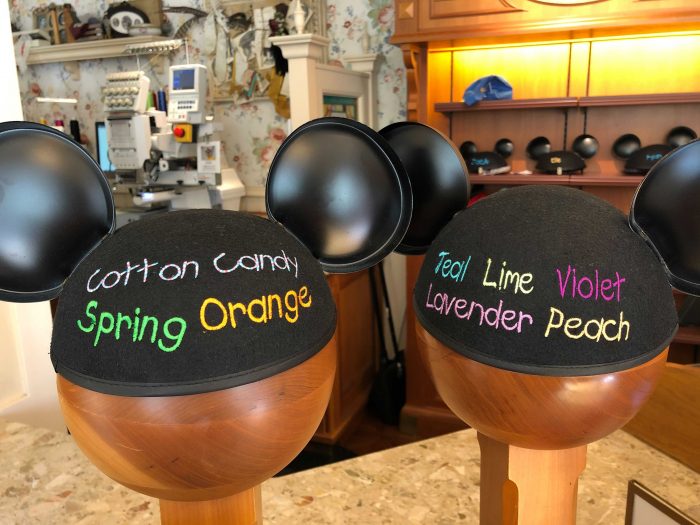 Of course, you'll need to select a hat as well. Any hat sold at The Chapeau can be embroidered as long as it is a fabric base, including baseball hats. If you've purchased a different hat somewhere else on Disney property it can be embroidered at The Chapeau, but does need to be in new, unworn condition and is subject to discretion from the Cast Member. There is a larger selection of hats available at Main Street Emporium.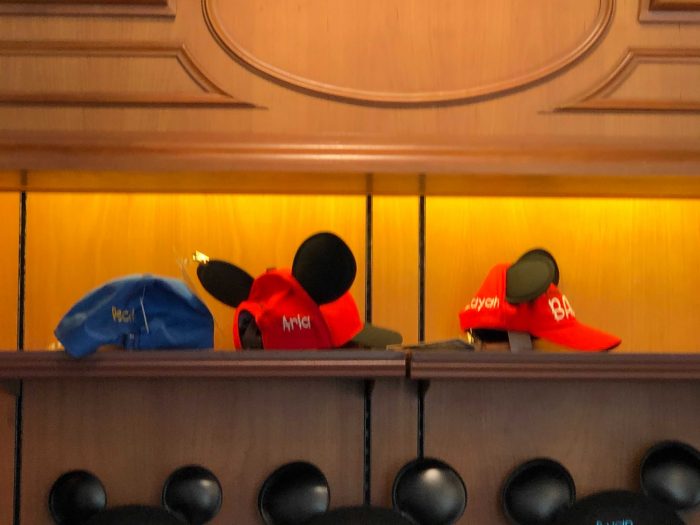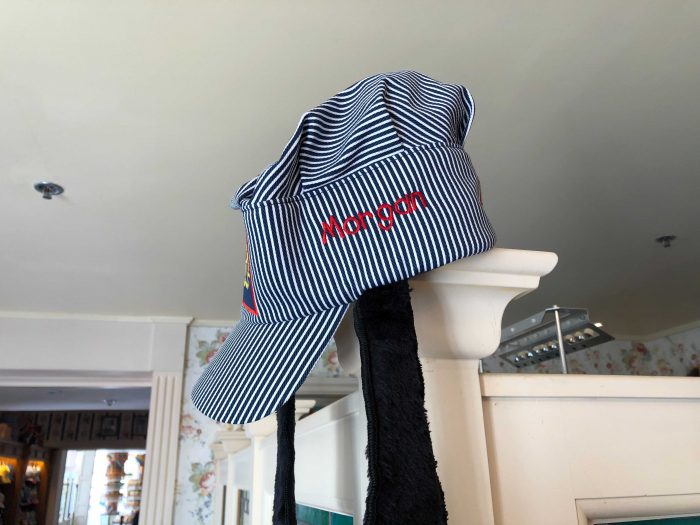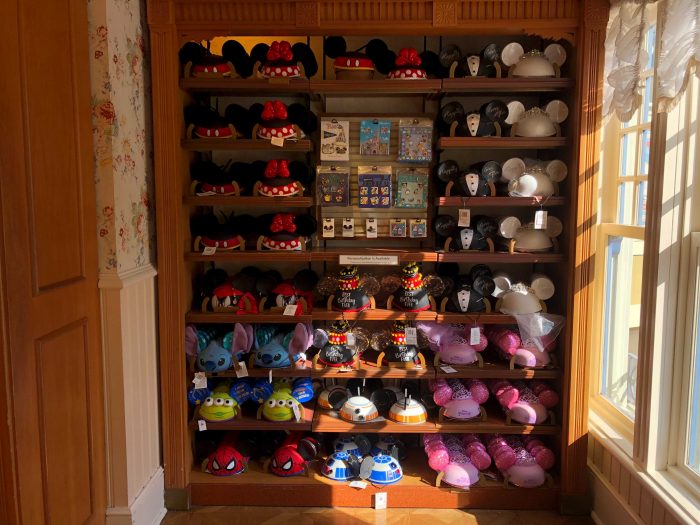 The turn around time is usually pretty quick. As long as it is a typical, non-peak day the hat can done while you wait. Currently due to COVID-19 precautions, the entrance to The Chapeau is an exit only. You will need to enter Main Street Confectionary to access The Chapeau.
Have you ever gotten your mouse ears or hat embroidered at The Chapeau? What are some of your own personal Magic Kingdom must do's?