Top 3 Best and Worst Dining Locations at Disney's Hollywood Studios
While it's true Walt Disney World is a foodie paradise, not all restaurants and dining locations are created equal. So how do you know which restaurants are worth your time or which ones you should leave behind?
After scouring through our TouringPlans Lines 2.0 app, I've compiled a list of both the highest AND lowest-rated dining destinations at Disney's Hollywood Studios! So which ones made the cut? And will you agree with our user ratings? Let's take a look!
Note: I've established criteria for the dining locations I'm including in my lists. If a dining spot offers fare that could serve as a meal, it makes the list. But if it's a cart that only serves drinks or popcorn, it's not a contender for the best or worst but I'll make mention of it.
Lowest Rated Dining Locations on the Lines 2.0 App
So let's start with the bad news before we move on to the good news, shall we?
3. TIE: Catalina Eddie's & Dockside Diner
Rating: 82%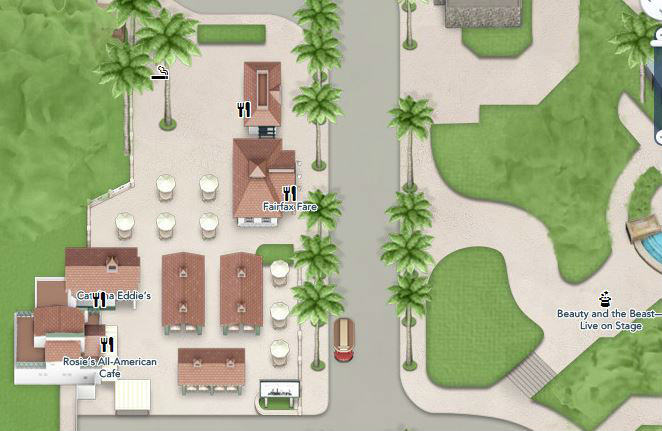 Catalina Eddie's is a quick-service spot in the shadow of Tower of Terror on Sunset Boulevard. While it may get the job done, the menu is largely uninspired Italian fare of pizzas, flatbreads, and salads.
Now Dockside Diner at Echo Lake has unpredictable hours and a menu that's just as changeable. While we can't guarantee what will be served from visit to visit, it's typically standard theme park fare like hot dogs and pulled pork.
2. PizzeRizzo
Rating: 79%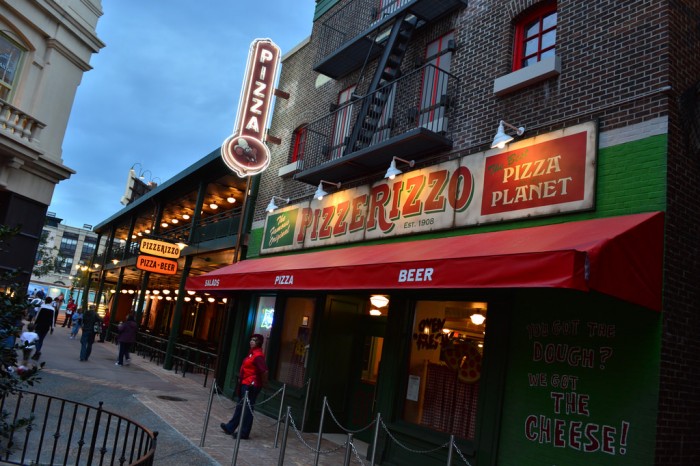 If you're at all familiar with Disney's Hollywood Studios, this should come as no surprise. While I'm personally for any and all Muppet representation in the parks, PizzeRizzo is notorious for its meh pizza and sides and for only being open seasonally.
1. TIE: ABC Commissary and Hollywood & Vine
Rating: 78%
So there you have it. ABC Commissary and Hollywood & Vine are tied for the worst ratings according to our Lines 2.0 app users.
Now ABC Commissary has been making a comeback lately, but it may be too little too late for this time around. It can also be said ABC Commissary has suffered from a bit of an identity crisis since for a while it was offering quick service lunches and table service dinner reservations and is now back to being quick service, but sometimes with reduced hours.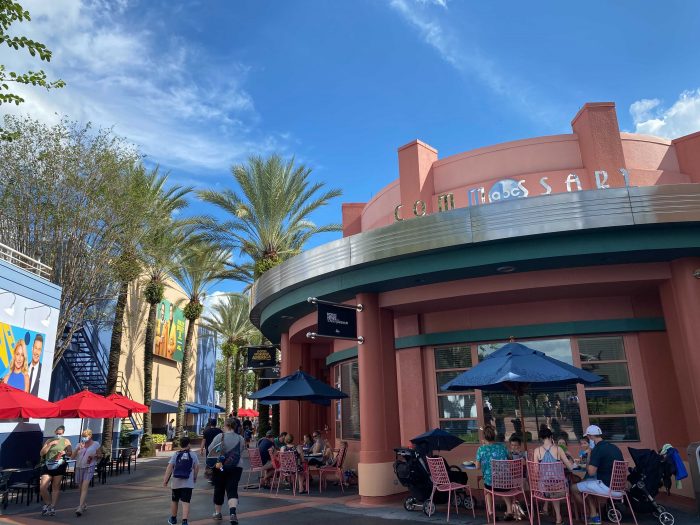 Expect to find pretty much everything here from shrimp tacos to salads to burgers; but even though ABC Commissary isn't entirely a bad choice, I can't say it's a good one either.
Before Walt Disney World closed in March, Hollywood & Vine was a character meal restaurant that was more known for its characters than its fare. Following the reopening of Walt Disney World in July, Hollywood & Vine had to transition from a character buffet to a table service restaurant and rolled out a whole new menu.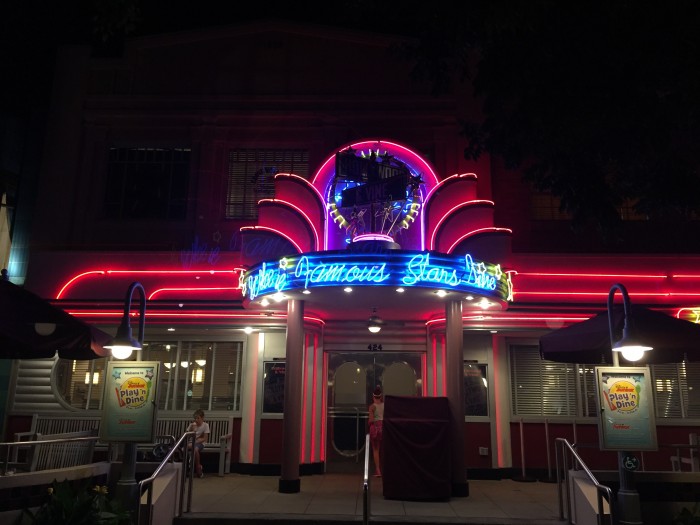 Guests visiting Hollywood & Vine now have their choice of Prime Rib, Osso Bucco, turkey breast, apple blueberry pie, banana cream pie, and more. In addition, Disney introduced socially distanced character meals here for both Halloween and Christmas.
While many guests have enjoyed the restaurant's new menu and the chance to see characters, it may take more time and refining from Hollywood & Vine to improve its ratings.
Highest Rated Dining Locations on the Lines 2.0 App
Now that we've covered the worst, let's get to the dining destinations that our users rated as the best!
3. TIE: 50's Prime Time Cafe & Woody's Lunch Box
Rating: 88%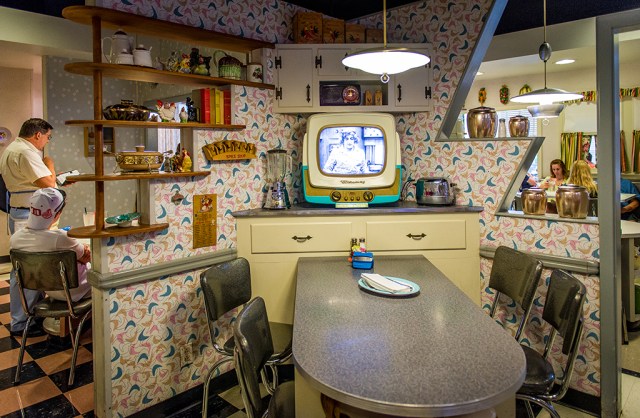 50's Prime Time Cafe at Echo Lake offers more than a homecooked meal. This restaurant is an experience! Guests dine at kitchen tables in 1950's kitschy kitchens where the servers are family and have no reservations about bossing you around and making sure you keep your elbows off the table.
The fare is comfort food like fried chicken, meatloaf, and pot roast; and for many, Prime Time Cafe's specialty Peanut Butter and Jelly Milkshake is a must.
Woody's Lunch Box is a walk-up window in Toy Story Land that recently reopened! The food here is both well-themed and delicious with options like the BBQ Brisket Melt, Totchos, Tomato-Basil Soup, and lunch box tarts in various flavors. Both kids and adults will enjoy this quick-service spot; but since mobile-order is the only way you can order these days, you may want to order early to beat the crowds to this popular establishment.
Several other dining locations that are either closed or don't offer meals that were rated higher than 50's Prime Time Cafe and Woody's Lunch Box are Anaheim Produce, Dinosaur Gertie's, Epic Eats, Fairfax Fare, the Frozen Ice Cream Cart, and several others.
2. BaseLine Taphouse
Rating: 96%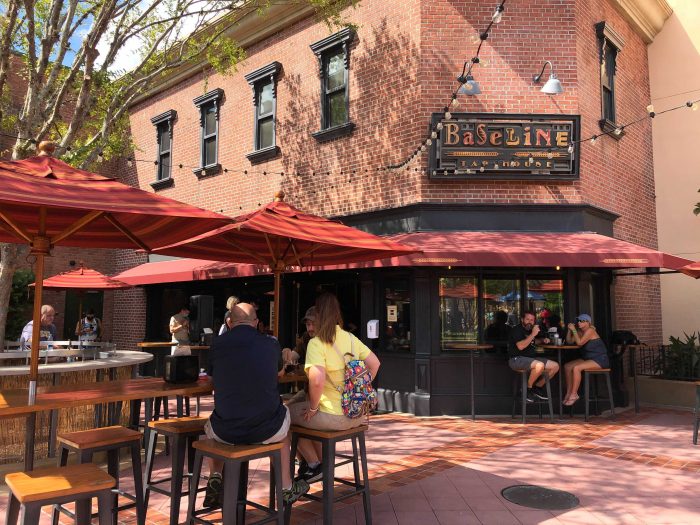 BaseLine Taphouse is a California-inspired lounge offering ciders, beers, wines on tap, crafted cocktails, and the like. But if that's not your thing, BaseLine also offers non-alcoholic drinks plus yummy pretzels and other small plates. The only problem? Indoor seating is limited and sitting outside in the Florida humidity isn't always an appealing option.
In addition, the Great Movie Ride Ice Cream Cart (R.I.P. GMR), Hollywood Junction Snack Cart, and the Indiana Jones Ice Cream Cart were all rated 96% and offer Mickey Premium Ice Cream bars, beverages, and frozen treats.
1. Trolley Car Cafe
Rating: 97%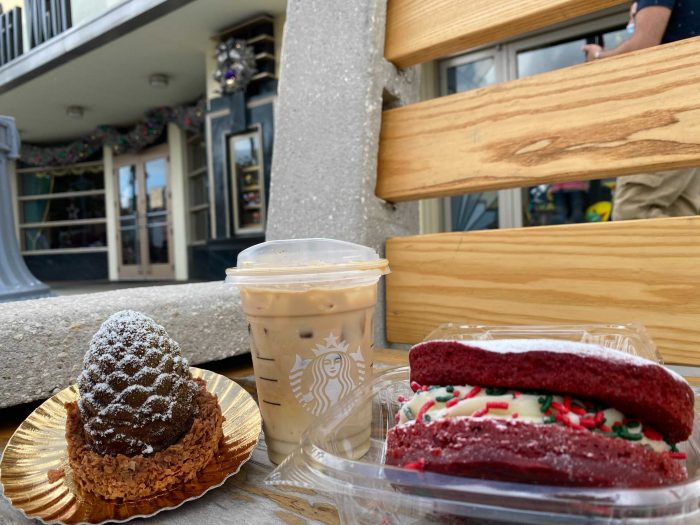 Trolley Car Cafe is the park's Starbucks location and arguably one of the most popular spots at the park. In addition to the standard Starbucks menu, guests may also find seasonal Disney-themed treats. Although they currently no longer offer their sandwiches at lunch and dinner, you can purchase breakfast sandwiches here.
Now I have to point out that our Lines 2.0 users must really love ice cream and popcorn because Hollywood Scoops, Hub Popcorn, Star Wars Popcorn, the Tower of Terror Ice Cream Cart, and the Hot and Fresh Popcorn Stand all earned ratings just slightly above Trolley Car Cafe.
Do you agree with our Lines 2.0 app ratings? Which of these dining spots would you rate as the highest? Let us know in the comments!