Make a Rainy Summer Day Fun with This New Rain Jacket
If you're going to be in Florida during the summer you're absolutely going to need rain gear, or at least a rain jacket. Thankfully, there is a brand-new summer-themed rain jacket available at World of Disney. This jacket has a clear base with bright yellow and pink colors.
The pattern features ice cream treats, tropical beverages, and flamingos. In fact, there are two flamingos kissing that make a heart shape, and there is a flamingo upside down with a Mickey ears hat, that resembles the flamingos in "Fantasia 2000".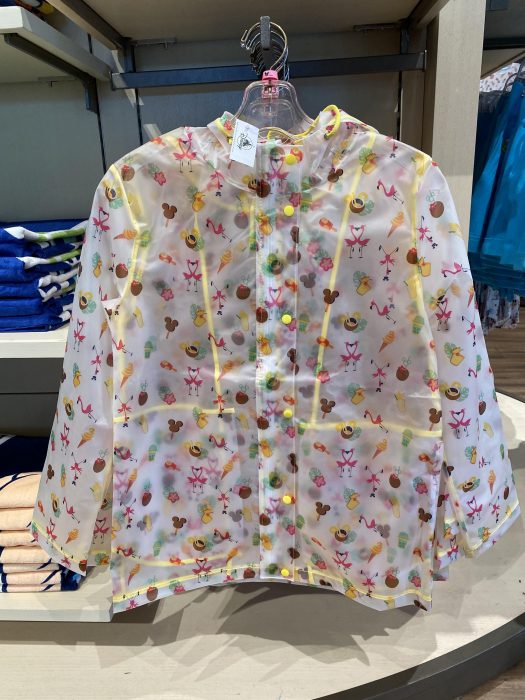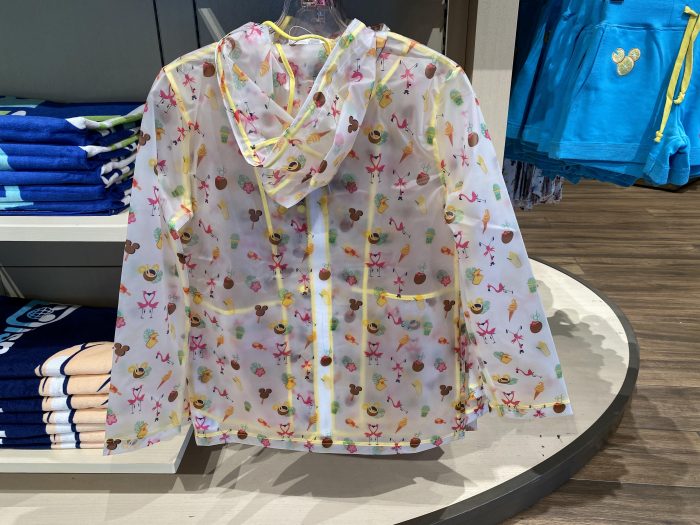 It is $54.99. Will you brighten your rainy summer days with this jacket?