Moana-Inspired Polynesian Village Rooms Revealed
A few months ago, Disney shared a few details about the refurbishment work that is currently taking place at Disney's Polynesian Village Resort. One major piece of work is newly updated Guest rooms that take their influence from the film, Moana.
As you can see from the images that were shared, the rooms will be updated with new furnishings and fixtures. There will also be nods to characters from the film, including Moana, Maui, Hei Hei, and Te Fiti.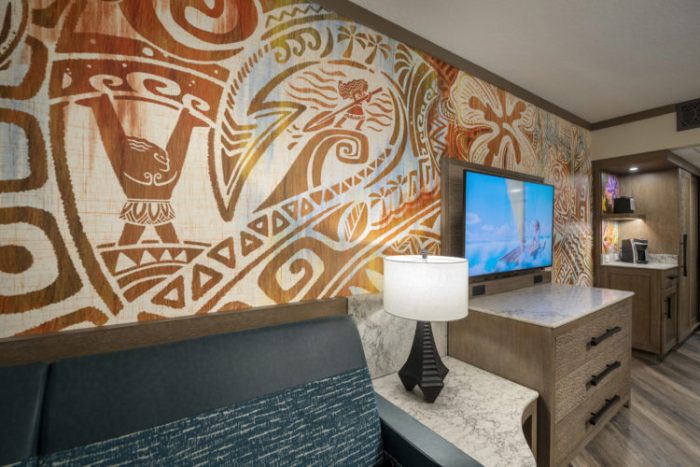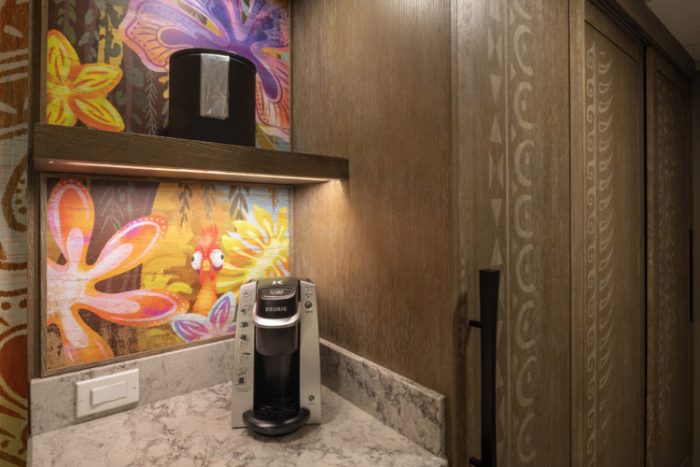 In addition, the sandy ocean floor plays inspiration for the bathroom tiles and vanity's carved details, complementing the fresh, modern overall approach to these reimagined rooms.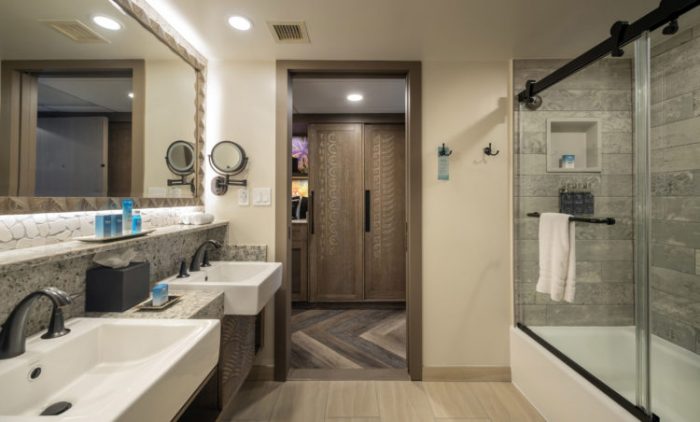 Of course the Guest rooms are the only things that are seeing updates. The resort is also developing a dramatic new porte cochere that Guests will see they pull up to the Great Ceremonial House. The new section will include an inviting design that features a high-pitched, open-truss roof that is going to be covered in a thatch style with pops of color. The area's new open and airy vibe will be complemented by four chandeliers. These chandeliers are inspired by the glass floats, fishing nets and oversized bamboo elements that can be found on the chandelier inside the lobby. In addition, the resort's Monorail station is receiving new wooden screens with geometric patterns in tropical colors, adding to the overall ambience of the entrance.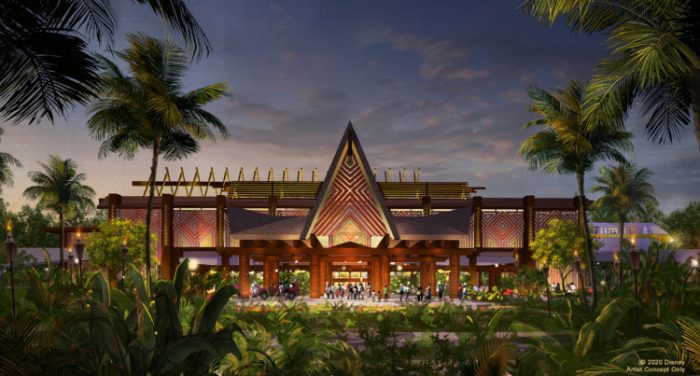 Disney's Polynesian Village Resort's Moana-inspired rooms will officially debut in late July 2021.