Universal Announces Third Theme Park — Epic Universe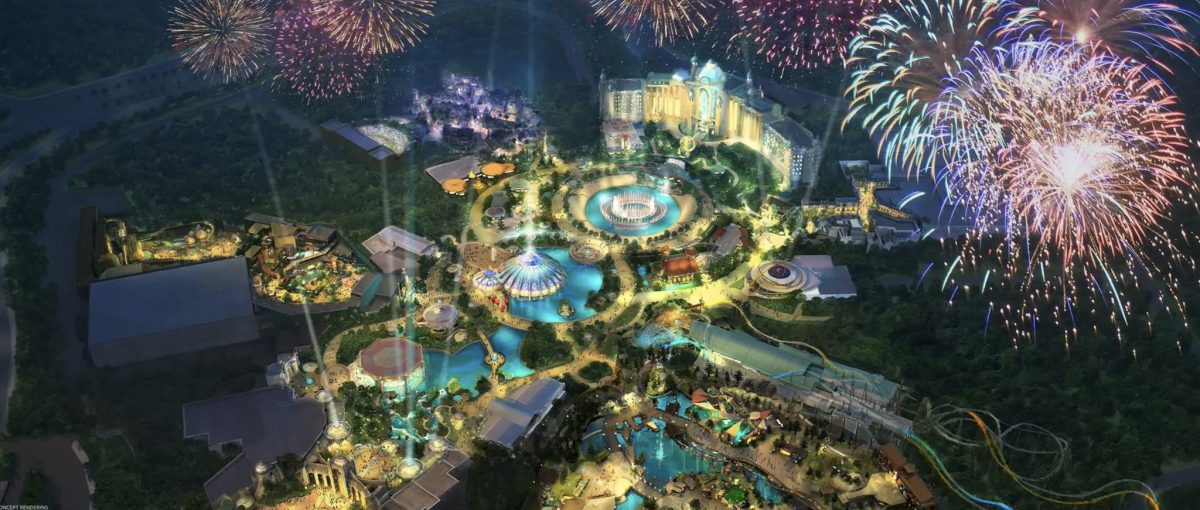 Today Comcast Chairman and CEO Brian Roberts, joined by Orange County Mayor Jerry Demings and the Governor of Florida Ron DeSantis, announced Comcast's largest investment in theme parks ever. A new park, Universal's Epic Universe, was announced in addition to an entertainment area, roadway expansion, and investment in infrastructure. Though not confirmed, Universal has hinted they are working with Virgin Rail to add a stop to the Orange County Convention Center and the new park.
While details of the theme park are light, such as which worlds the new park will feature or an opening date, a careful look at the concept art shows Super Nintendo World, Potter, classic Universal Monsters, and more.
Rumors currently place the opening of the new expansion to the resort at 2023.
Universal Orlando will hire on an additional 14,000 team members to support the addition, with a starting pay rate of $15 an hour.
What do you think? Are you epically excited for this new addition to the Orlando theme park universe?