New Slim Disney Wallets Are Convenient and Cute
Inside Magic Kingdom's Main Street Emporium, we came across a new collection of slim wallets. These mini-wallets can hold four cards, plus there is a clear plastic window on the other side for another card, best used for a photo ID.
There are five different styles: Mickey Mouse balloons, Mickey ice cream bar, Haunted Mansion, Star Wars, and Pixar. There is clip on the front that acts a flap to help hold the cards in place. I like the slim, small style. I am not one for big bulky purses and big wallets either, so I dig these mini-wallets. And each one envelopes its theme – with a cute cartoon style for Madam Leotta on the Haunted Mansion wallet, and the hyperspace stars on the Star Wars wallet.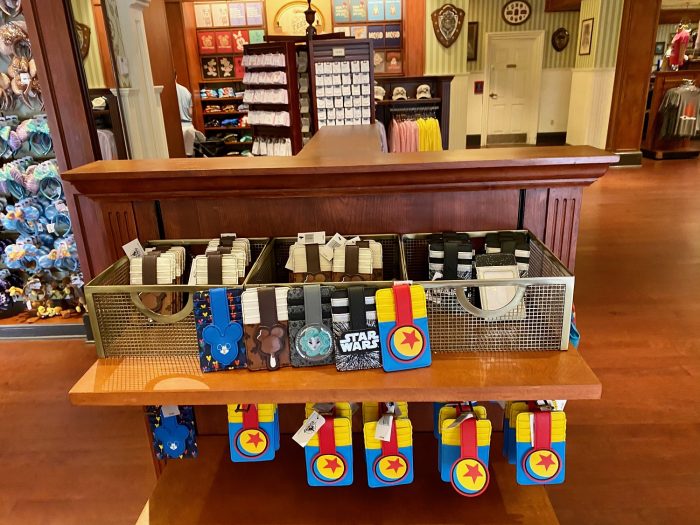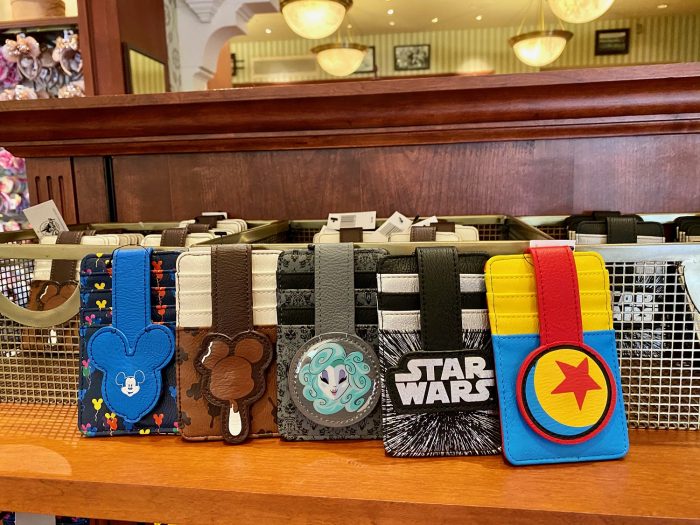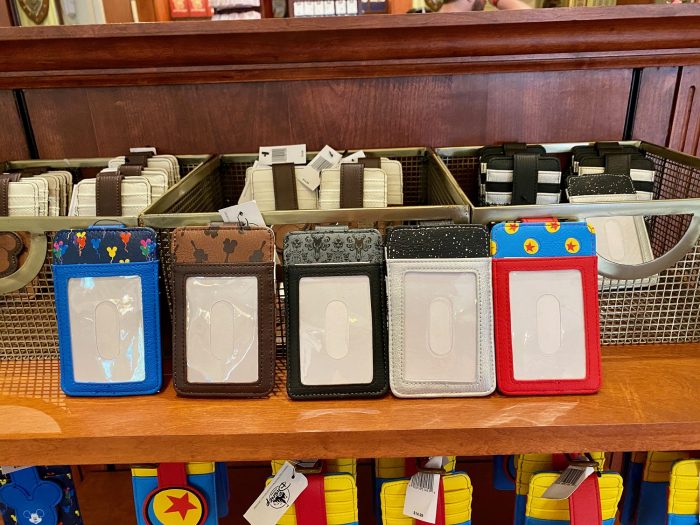 These wallets are $14.99 each and do not appear to be available at shopDisney online. Will these Disney wallets fit your lifestyle or do you prefer something with more storage?