PHOTOS: Disneyland Backlot Premiere Shop Opens at Downtown Disney
Downtown Disney has been a popular destination for many people in the LA/OC area, so much so the parking lot and shopping district regularly close to new visitors for hours at a time. To add capacity to the area a new store has opened. Located in Stage 17, which is actually inside Disney California Adventure, the Disneyland Backlot Premiere Shop features an assortment of merchandise from World of Disney, Disney Home, and The Disney Dress Shop.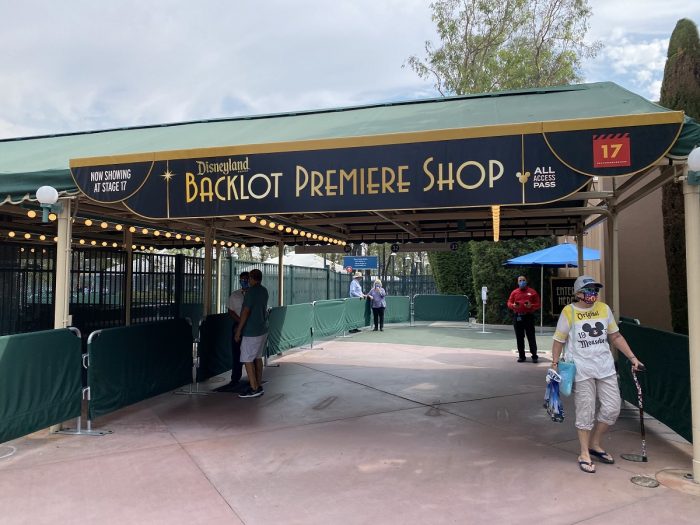 The entrance is located to the left of Disney California Adventure. A queue is set up where the line for the Disneyland Resort ticket booths are usually located.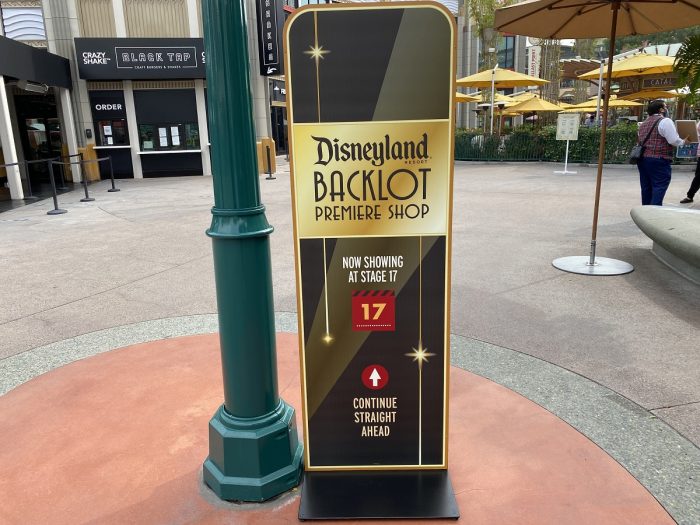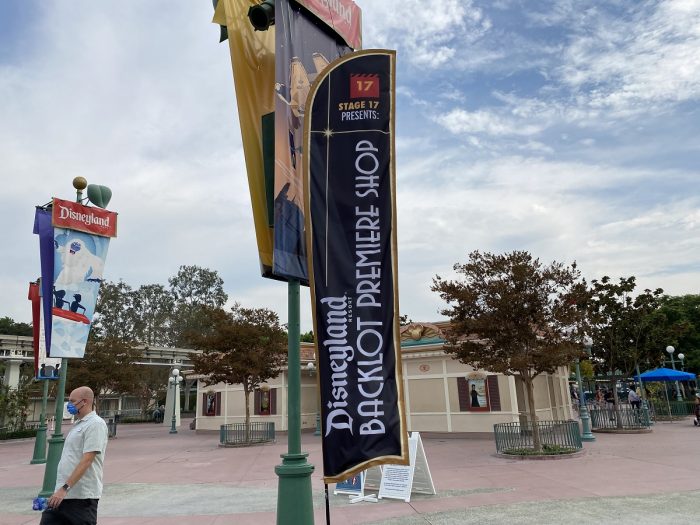 Signs advertising the Backlot Premiere Shop are impossible to miss. They're everywhere in Downtown Disney.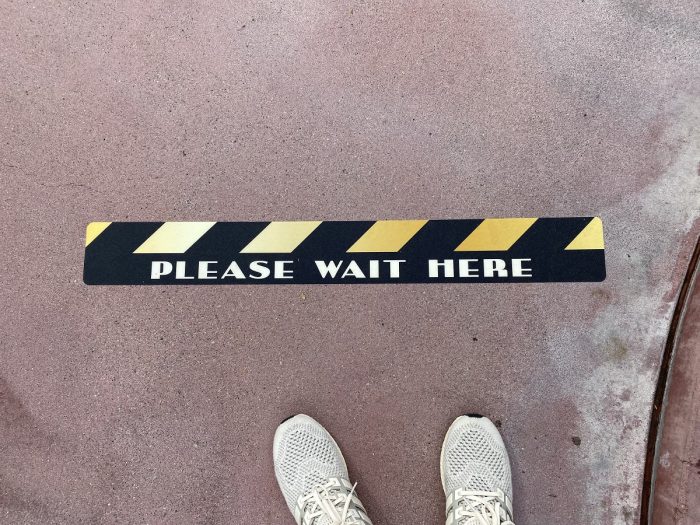 Social distancing markers themed to the Hollywood Backlot. This is SO 2020.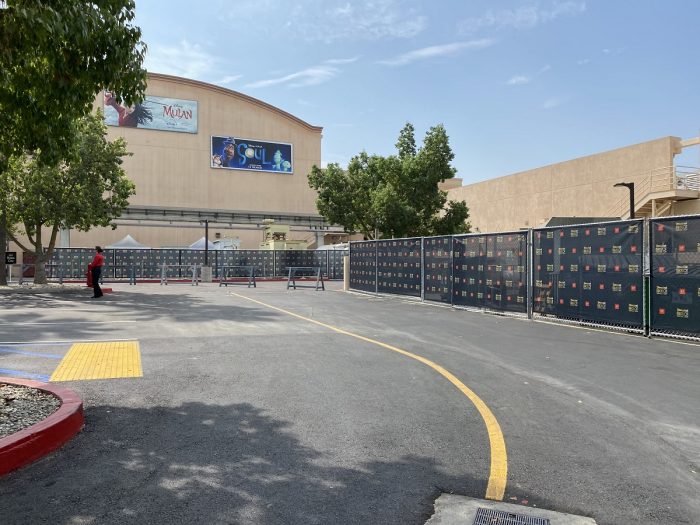 Walking in to the Backlot Premiere Shop you'll find yourself in an area that is usually off limits to guests. This is behind the PhilharMagic and Buena Vista Street buildings.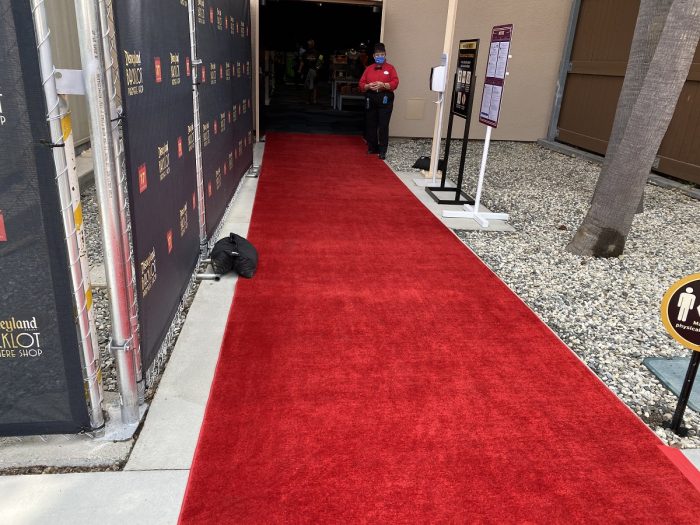 A red carpet awaits visitors who enter the new shop.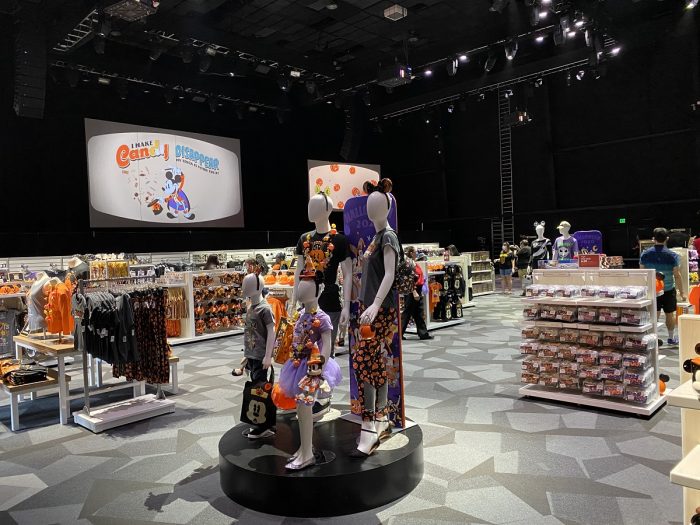 Inside the Backlot Premiere Shop is merchandise from the aforementioned shops found in Downtown Disney.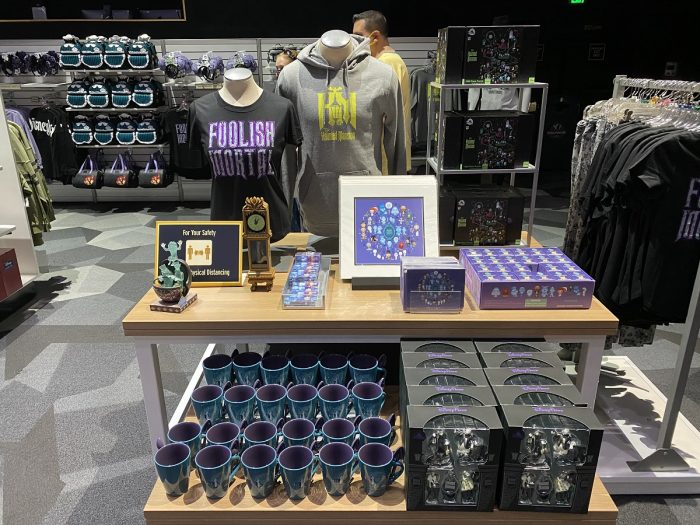 Haunted Mansion fans will find a lot of merchandise to choose from.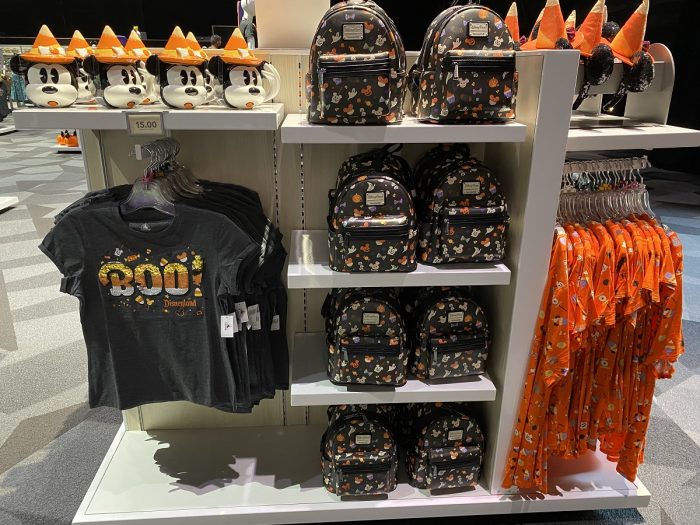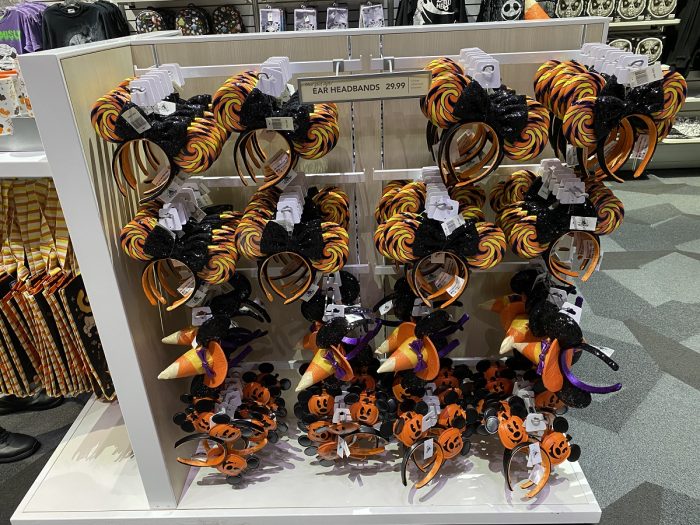 Most of items found in the shop are Halloween related.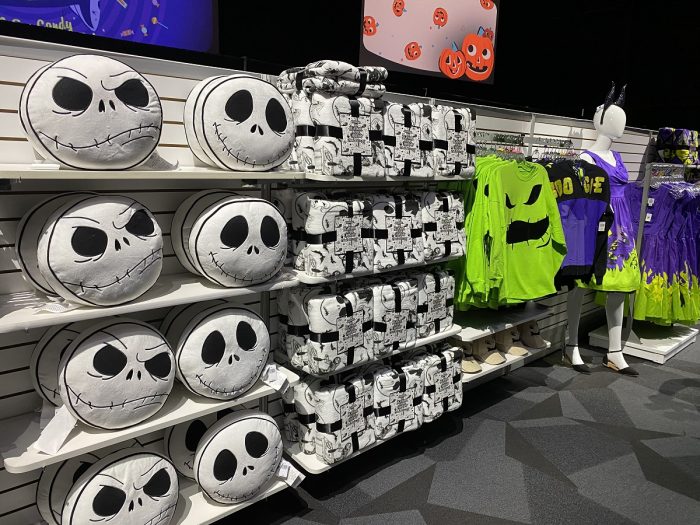 A whole wall of Nightmare Before Christmas merchandise.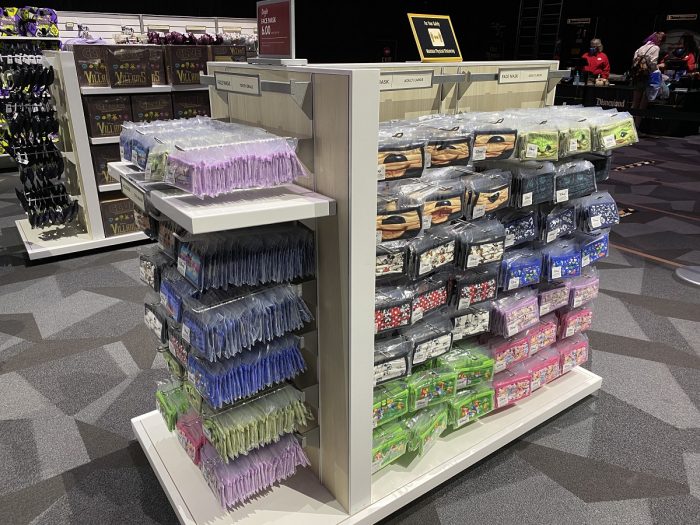 It wouldn't be 2020 without a huge selection of face masks.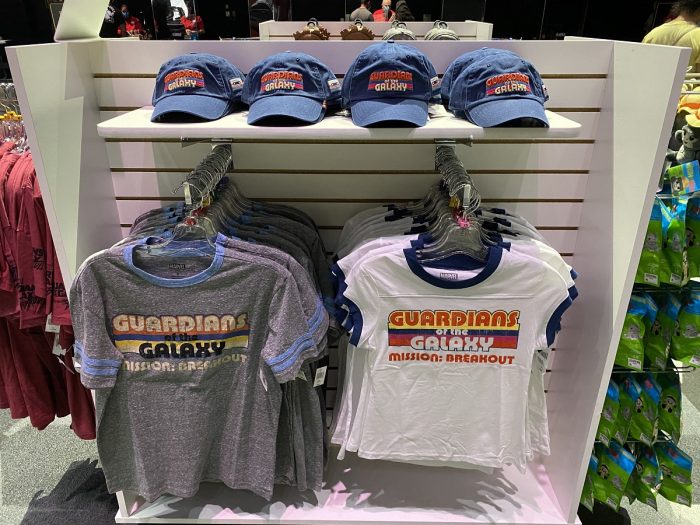 There's a few items that are usually sold inside Disney California Adventure, such as these assortment of Guardians of the Galaxy items.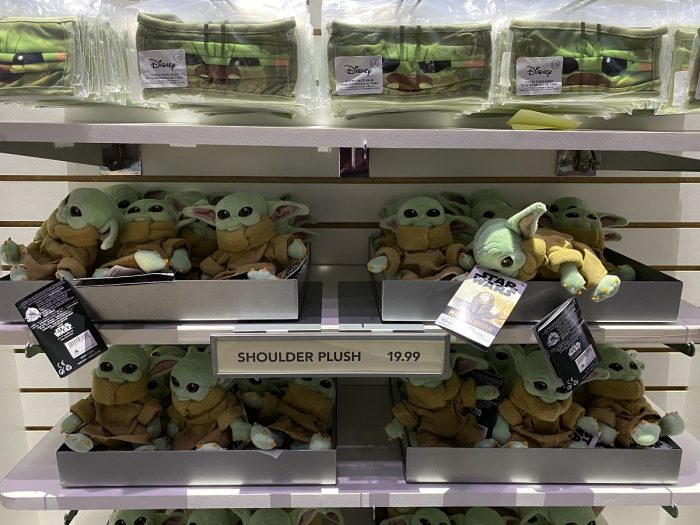 Baby Yoda shoulder plush and face masks.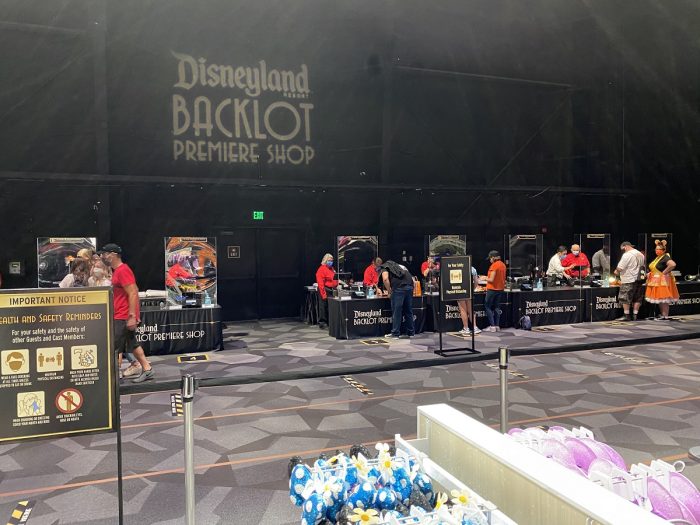 An army of cast members and cash registers are ready to check you out.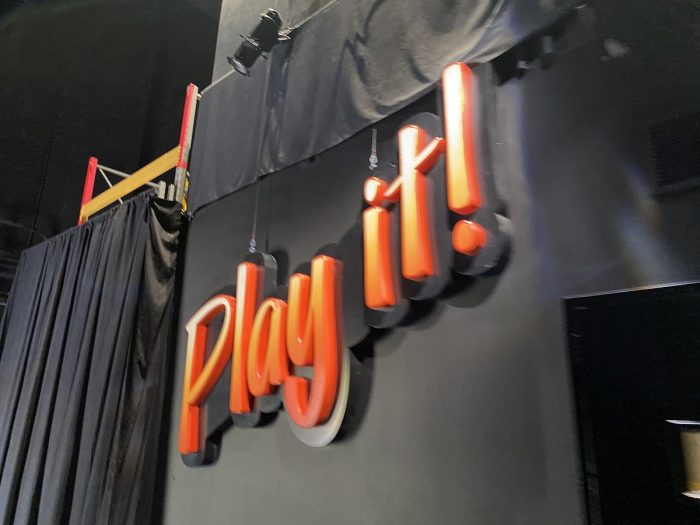 This was fun. On the way out you can spot a bit of Disney California Adventure history. This was part of the sign when the building was used for the Who Wants to Be a Millionaire – Play It! attraction in the early 2000s.
Will you be stopping by the Backlot Premiere Shop to check it out? Let me know in the comments below.