PHOTOS – See the Debut of The Soul of Jazz: An American Adventure at EPCOT
It's an exciting day for diversity and representation at EPCOT. A new exhibit debuted this week at the start of Black History Month. The Soul of Jazz: An American Adventure, features the history of jazz and utilizes bright and colorful elements of the movie Soul.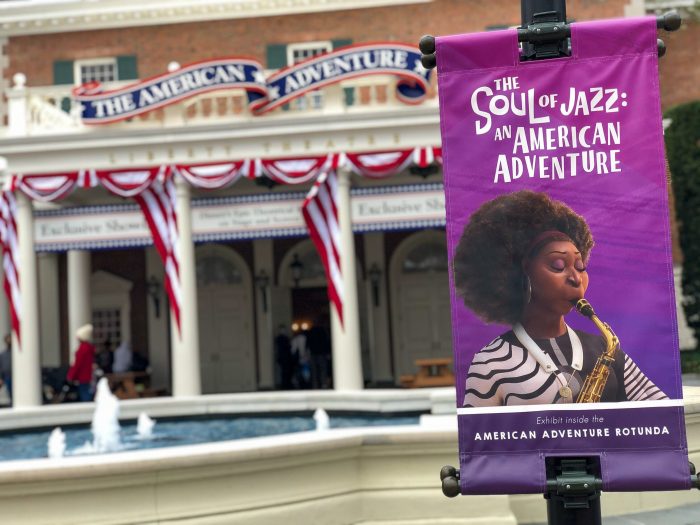 There's so much to love about jazz music. It is perhaps one of America's greatest contributions to the arts. And one of the most beautiful aspects of jazz music is how it influenced cultures around the world to throw in their own interpretation to the budding genre. It may have been birthed in New Orleans, but major cities in the United States, neighboring islands, and eventually Europe, put their own spin into the mix. In turn those influences not only created individual styles within jazz music, but evolved the entire genre as a whole.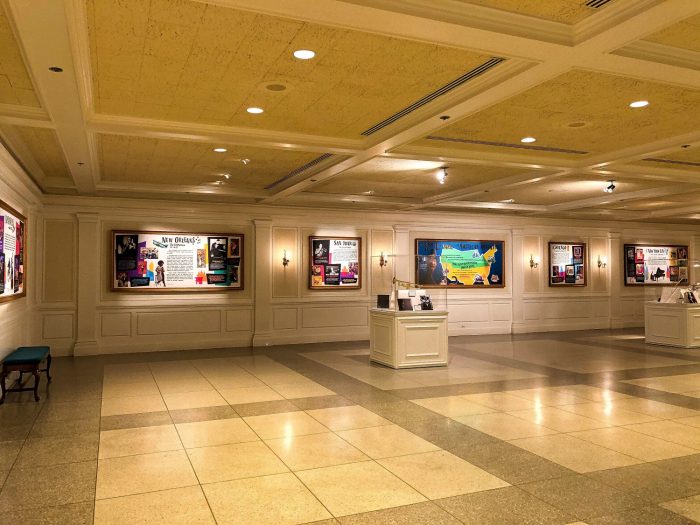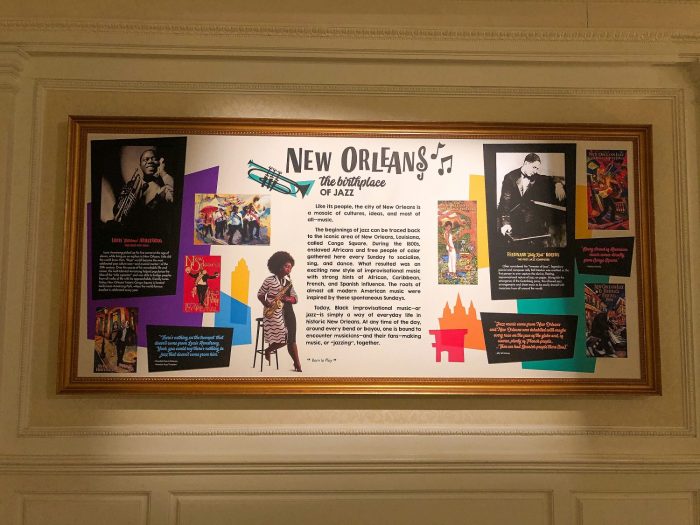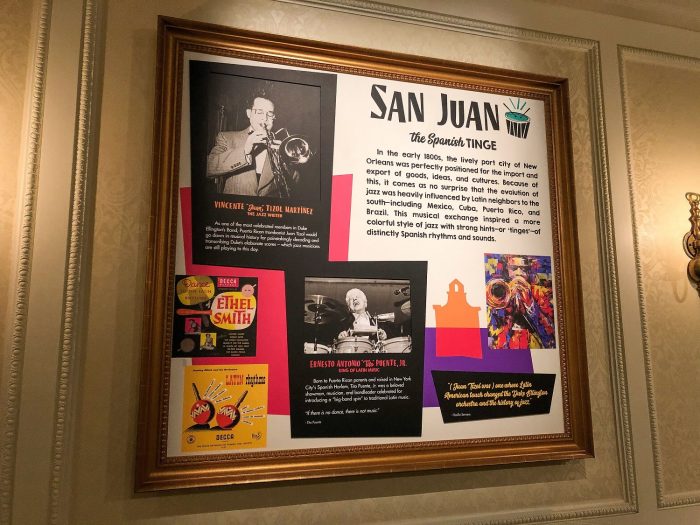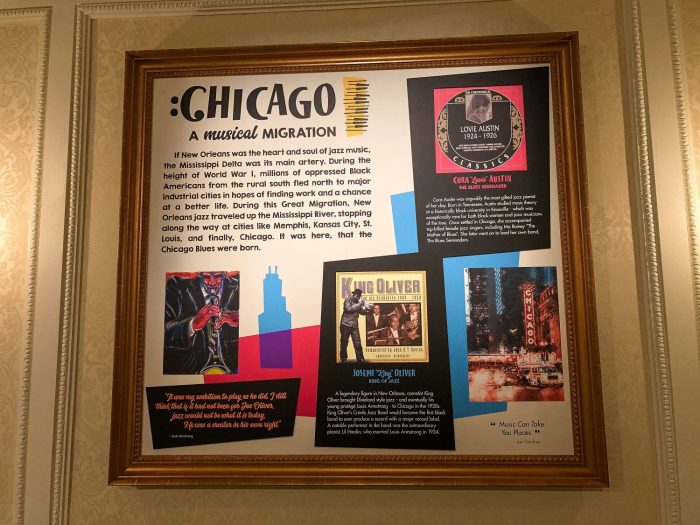 The exhibit does a fantastic job of educating guests not only on the major cities that contributed to the evolution of jazz, but the incredible jazz artists as well. There's even real artifacts on display. Ivonne on our team snapped photos and as I viewed them to put together this post my heart skipped a beat at the sight of an actual trumpet played by Louis Armstrong and actual drumsticks belonging to Gene Krupa – swoon!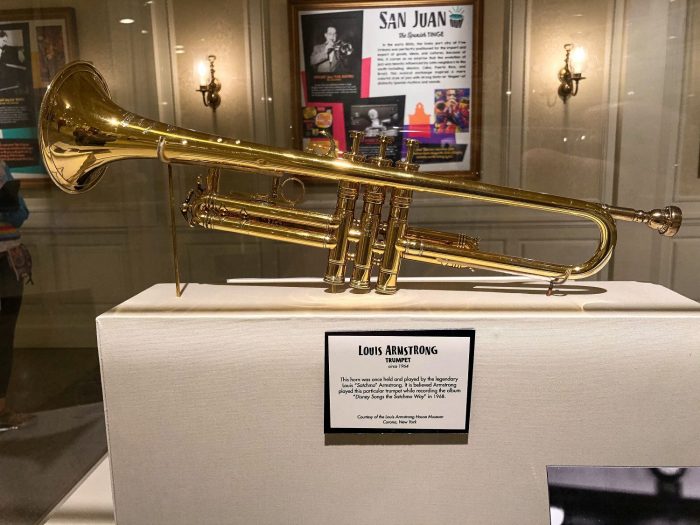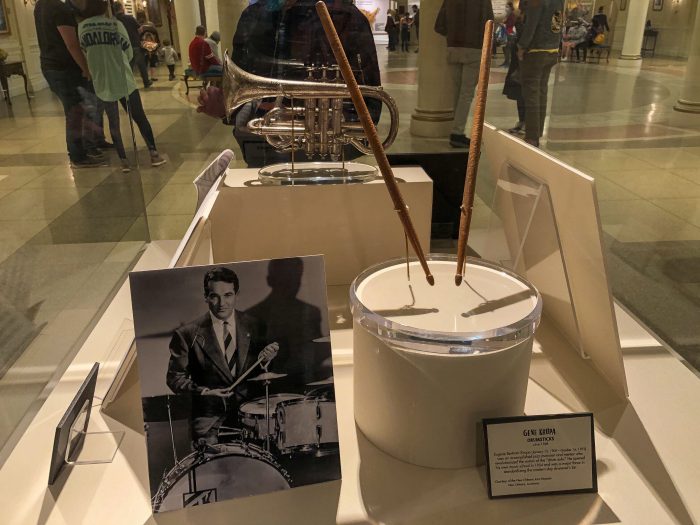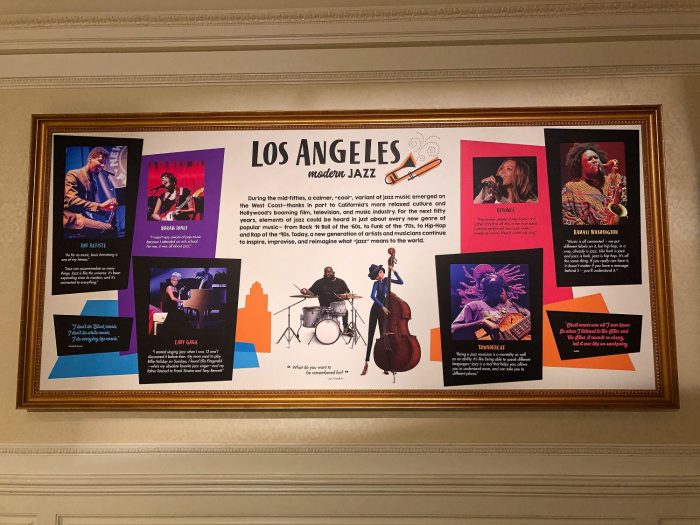 The use of characters from the movie Soul makes the exhibit more appealing and entertaining to guests who may not have a strong passion for jazz. It also highlights the incredible research done by the movie's team to ensure authentic representation of this important genre of music. The bright colors will attract the attention of guests and adds new life to this pavilion. It is a little hard to see that some of the paintings by Disney Legends such as Herb Ryman and Blaine Gibson are gone, but it is also past due to have more diversity shown in the American Adventure.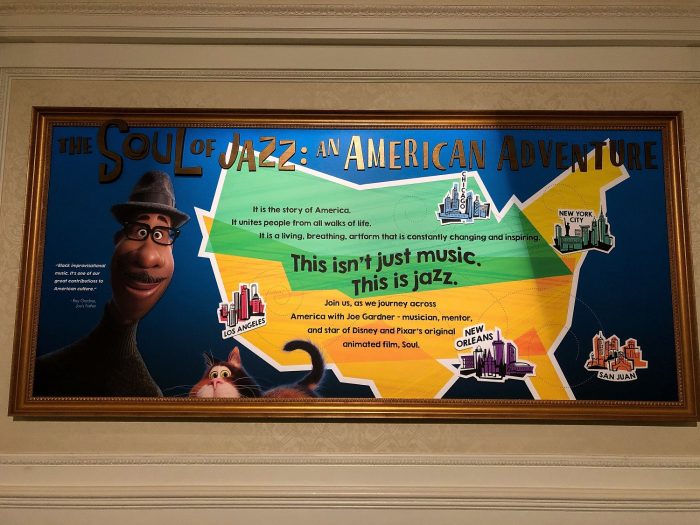 I love that the The Soul of Jazz: An American Adventure, is out in the rotunda rather than off to the side. This will no doubt get more attention from guests as they wait for The American Adventure show. Another great feature of this exhibit is it does not replace the Creating Tradition: Innovation and Change in American Indian Art exhibit in the museum room on the right side of the rotunda. Guests can still explore the incredible history and art from native tribes.
For guests who can't get enough jazz music, there's musical trivia in the Disney Play app. This extends the fun of the exhibit beyond the exhibit itself. The Soul of Jazz experience is the latest example of Disney's attempt to freshen up Epcot with Disney and Pixar characters while keeping educational elements alive.
Do you like to explore EPCOT's many exhibits? What do you think of this new one?