Raglan Road Prepares to Reopen and Outdoor Seating is Expanded At Select Disney Springs Restaurants
If you want a master class in how to keep your audience engaged  during an unexpected closure, look to Raglan Road at Disney Springs. This beloved Irish restaurant and pub is set to reopen on June 10. During its closure they offered a fantastic gift card deal (that I wish I had taken advantage of) that not only benefited the consumer, but benefited the staff as well. They also hosted live performances of Irish musicians and singers, many of which were broadcasting from Ireland, on Raglan Road's social media channels.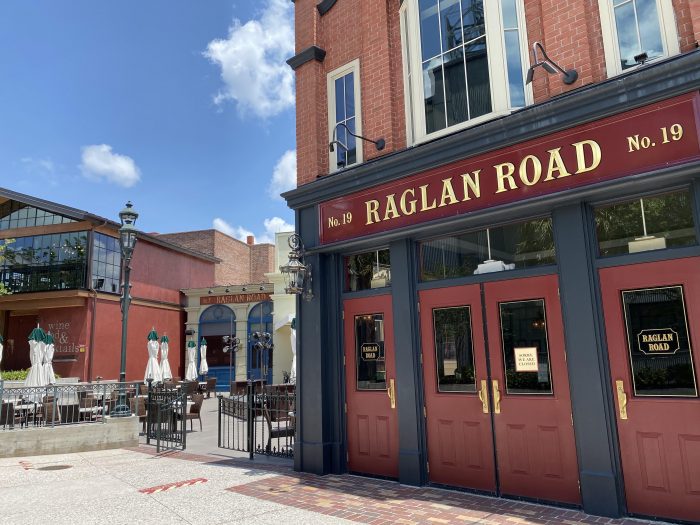 Now that an opening date is set, you can see the outdoor seating area is set up and ready to go. The tables are spread out of course, and thankfully it looks like there will be umbrellas at every table, or most of them, which will help with the Florida sunshine. The small stage remains so hopefully that means live music will return too.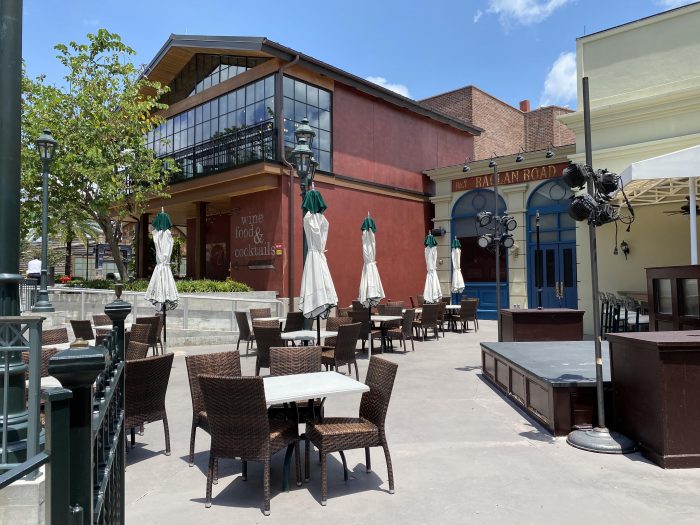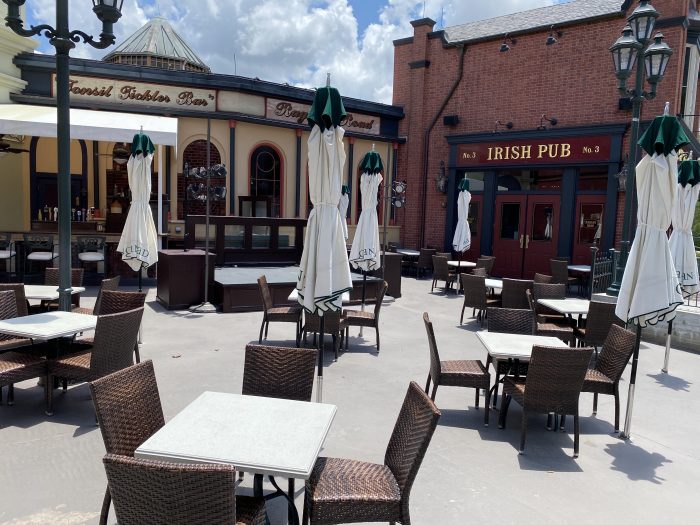 Around the corner at Enzo's Ristorante and Pizza Ponte, new outdoor seating is in place. There is also a menu board with a QR code to view the menu and a sign that indicates only cashless payments are accepted.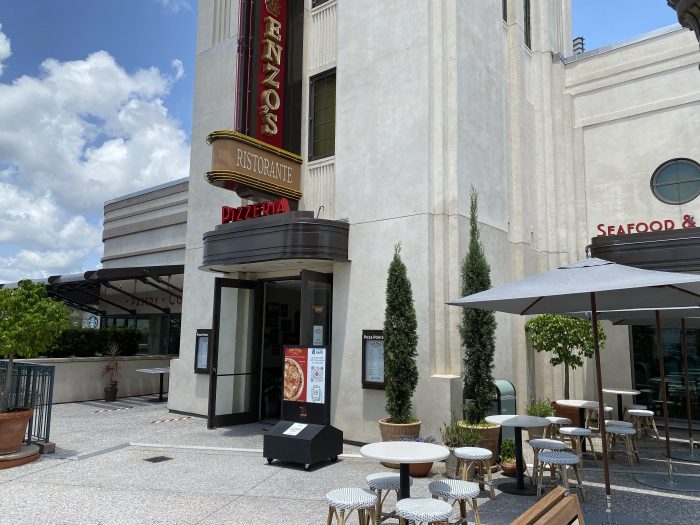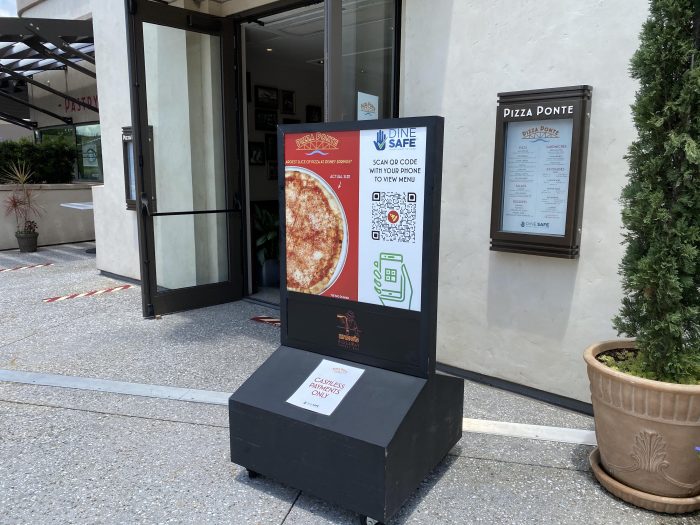 It certainly is an interesting time to visit Disney Springs and see new procedures being followed. Are you looking forward to dining at Disney Springs soon?