REVIEW – Delightful Holiday Treats at Grand Floridian
With the lack of its massive gingerbread house, a visit to Disney's Grand Floridian may not be on your holiday to-do list. However, there are plenty of delicious holiday treats available at Gasparilla Island Grill.
Signature Gingerbread House – Fully Decorated Baked Gingerbread House -$45.00
Miniature Signature Stollen – Traditional Spiced Christmas Buttery Bread filled with Nuts, Fruit and Snow-capped with Powdered Sugar – $9.99
Traditional Peppermint Bark – Layered Dark and White Chocolate with Peppermint Oil and Peppermint Powder topped with Crushed Candy Pieces – $9.99
Happy Holidays Grand Cake Pop – Triple-Chocolate Cake Pop enrobed in White Chocolate with Festive Winter Décor – $7.99
Red Velvet Wreath Cupcake – Red Velvet Cupcake filled with Cream Cheese Mousse topped with a Vanilla Buttercream Wreath and Chocolate Bow – $5.99
Almond Fruit Tart -Baked Almond Frangipane in a Sweet Tart Shell topped with Fresh Raspberries and Blueberries -$5.49
Gingerbread Mickey Ears -Chocolate-dipped Gingerbread in the iconic Mickey Mouse shape -$5.19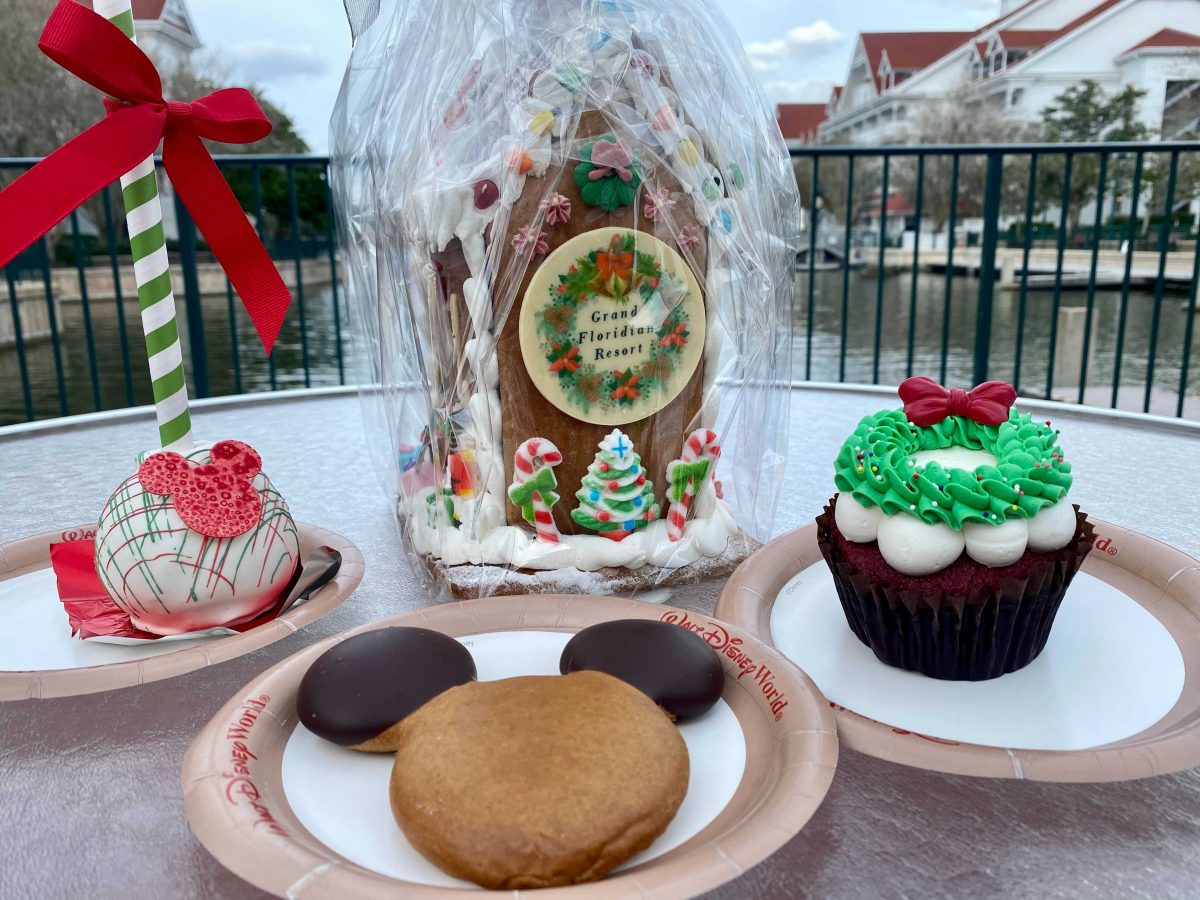 Our field team embarked on a grand adventure to the Grand Floridian to investigate some of the treats. The Happy Holidays Grand Cake Pop is LOT of chocolate, almost like fudge.  It is a dense dessert that is great for sharing.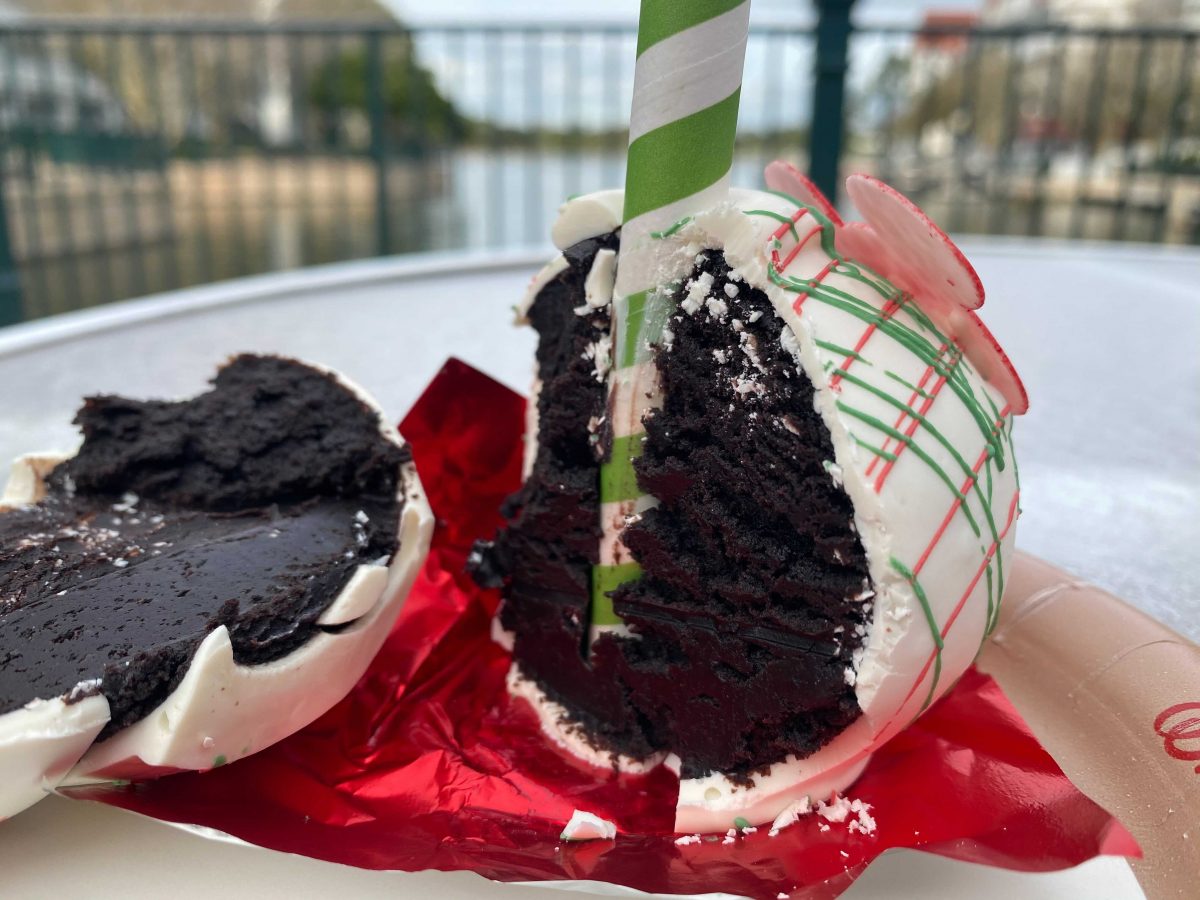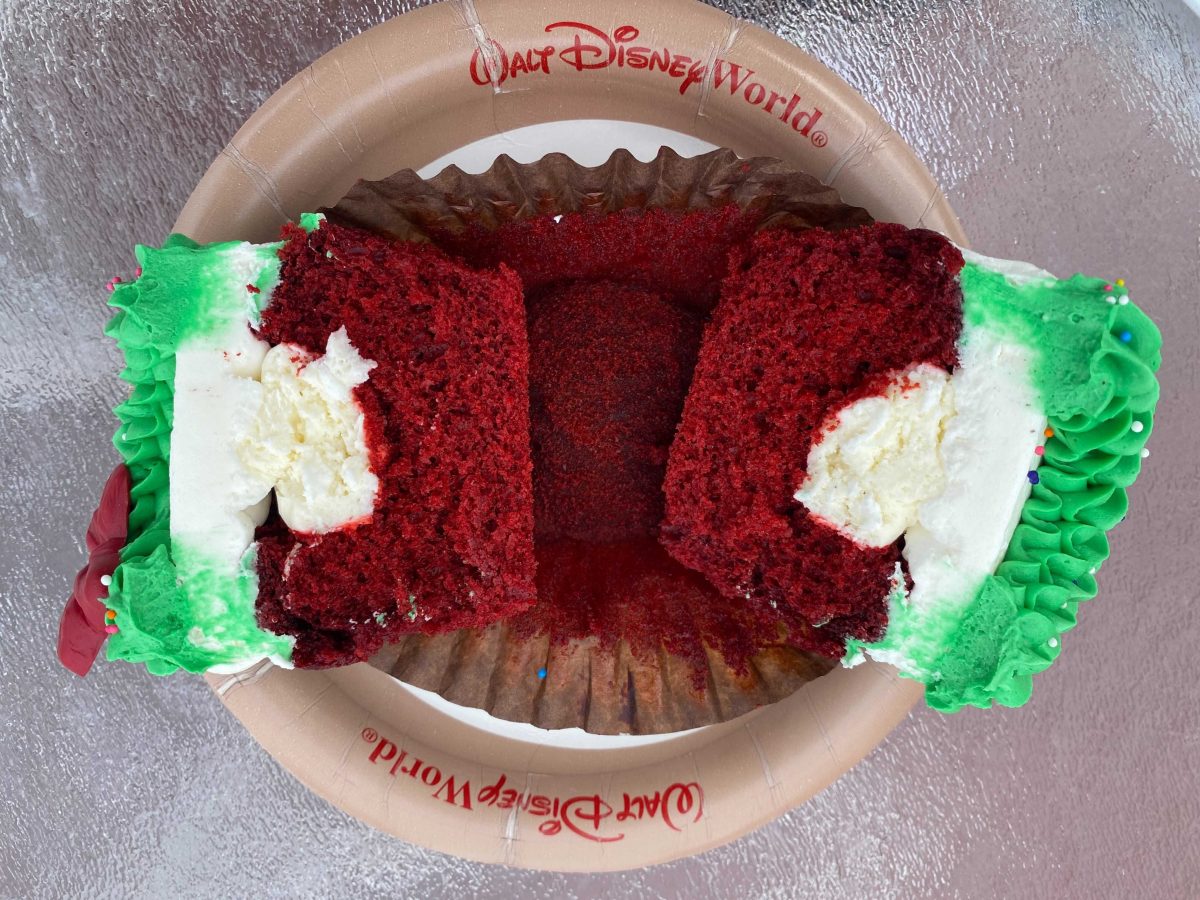 The Gingerbread Mickey Ears are plain, and the stand chocolate and gingerbread offered at most Deluxe Disney Resorts. The Red Velvet Wreath Cupcake  is fantastic for red velvet fans. The filling was good and the icing was very fluffy, not as thin as it can be on other Disney cupcakes.
Do you miss the gingerbread house at Grand Floridian? Which of these treats sound the best to you?