REVIEW – Thanksgiving and Holiday Treats at Disney's Grand Floridian Resort
We may have a big hole in our hearts this year as there will not be a gingerbread house at Disney's Grand Floridian Resort. However, we've got some news that may help a little. Gasparilla Island Grill has Thanksgiving and Holiday Treats now available. We couldn't wait to hop in our one horse open sleigh to try out these new treats.
Maple Leaf Cookie Sandwich – Cinnamon Sablé Cookie filled with a Maple Praline Buttercream and decorated in Festive Fall Colors, $4.99
Pumpkin Pie Jumbo Cake Pop – Pumpkin Spice Jumbo Cake Pop enrobed in White Chocolate to resemble an Autumn Pumpkin, $7.99
Cinnamon-Apple Almond Tart – Cinnamon-spiced Frangipane in a Sweet Tart Shell topped with Pastry Cream, Poached Apples, and Crunchy Rice Croquant, $5.49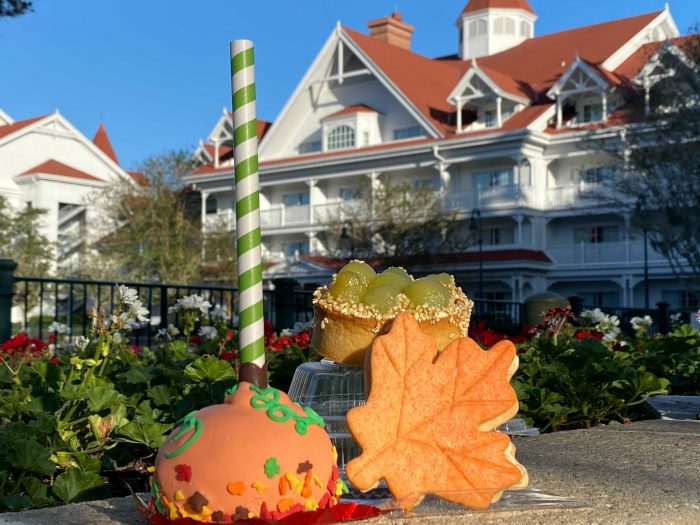 We'll start off with the Maple Leaf Cookie Sandwich since that is listed as a "Thanksgiving Exclusive". This is an indulgent, yet elegant treat. It's simplicity is gorgeous and the maple praline buttercream is very sweet and rich.
The Pumpkin Pie Cake Jumbo Cake is a returning favorite we enjoyed during the Halloween season, except during the spooky season this jumbo cake pop was dressed up as Jack Skellington. Now it is redecorated with traditional fall adornments and is still as delicious as ever. If you can't get enough pumpkin pie flavor in your life you need to get to the Grand Floridian to pick this one up. It is large enough to share with 2-3 people.
The lightest of the three holiday treats is the Cinnamon-Apple Almond Tart. This tart is a great fit for Grand Floridian. It is refined and flavorful without being too heavy. The poached apples and the pastry cream make it a little difficult to eat, and it's a little crumbly. The green orbs you see above that look like green grapes are the poached apples. This is a great choice if you want fall flavors while being light.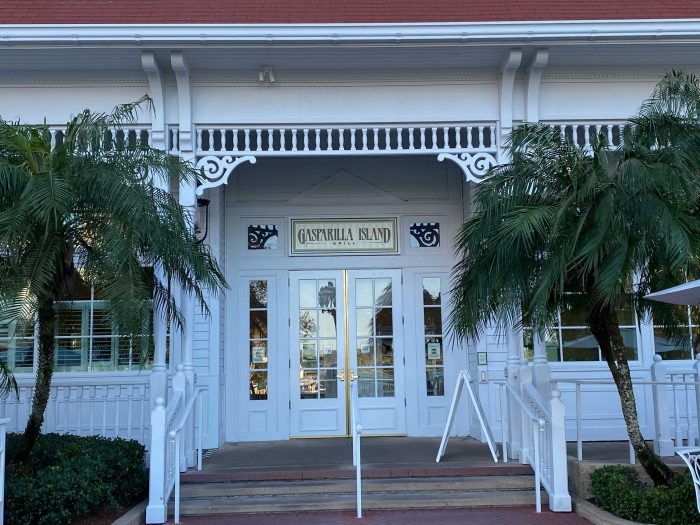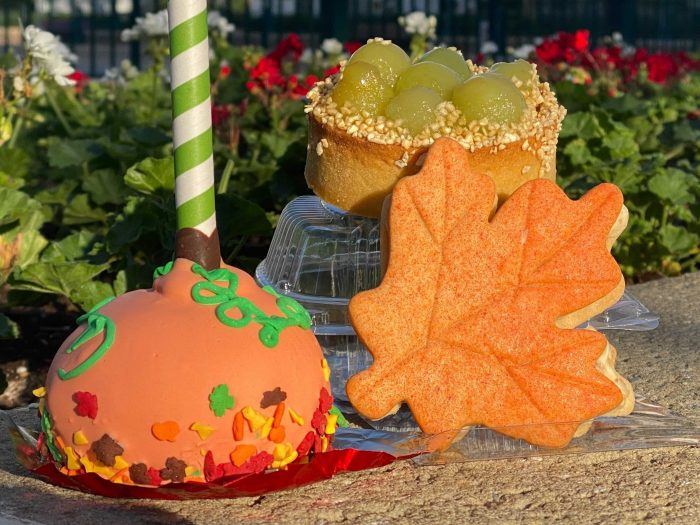 Are you planning on visiting Walt Disney World for the holiday season? Become a TouringPlans Subscriber so you can use our Touring Plans and our Lines app. Our users save an average of 2-3 hours a day, and have more time to enjoy all that Disney offers.
Are you excited to try some new holiday treats? Which one sounds the best to you?