REVIEW – Lunching Pad at Magic Kingdom Offers Quick Fuel
Sometimes when you're at the Magic Kingdom, you're on a mission. And if that sounds like you, you're probably looking for the quickest food possible so you can stay on target at Magic Kingdom. The Lunching Pad in Tomorrowland recently reopened, so our field team decided to revisit this quick and casual location.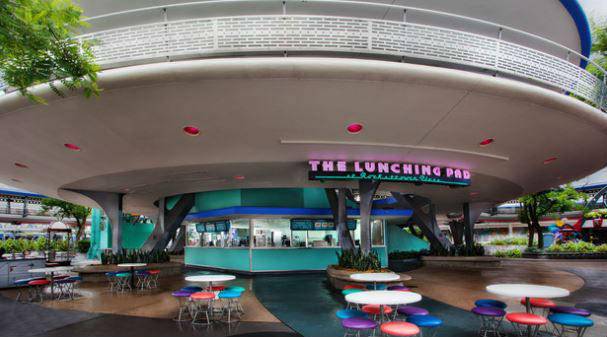 The Lunching Pad is a walk-up counter in the center of Tomorrowland. Mobile ordering is available, though this location does have limited hours. Seating is all outdoors, and can be limited as many guests use this area to wait for their party as they go on rides. Our readers have submitted over 500,000 surveys in the past few years, and our site and Lines app have ratings and menus for all Walt Disney World dining locations. Our readers give The Lunching Pad a meager 79% thumbs up rating. It is ranked 83 out of 107.
The menu at The Lunching Pad is very limited, which helps it stick to being quick. Hot dogs, pretzels, and frozen carbonated soft drinks are the main highlights, but there is also a Pulled Pork Sandwich. This Pulled Pork Sandwich comes with chips and is $11.49. It is sweet and savory, and easy to eat in a hurry. For the price it is not the best value in the park, but if you're looking for quick and something other than a hot dog, it is a good option.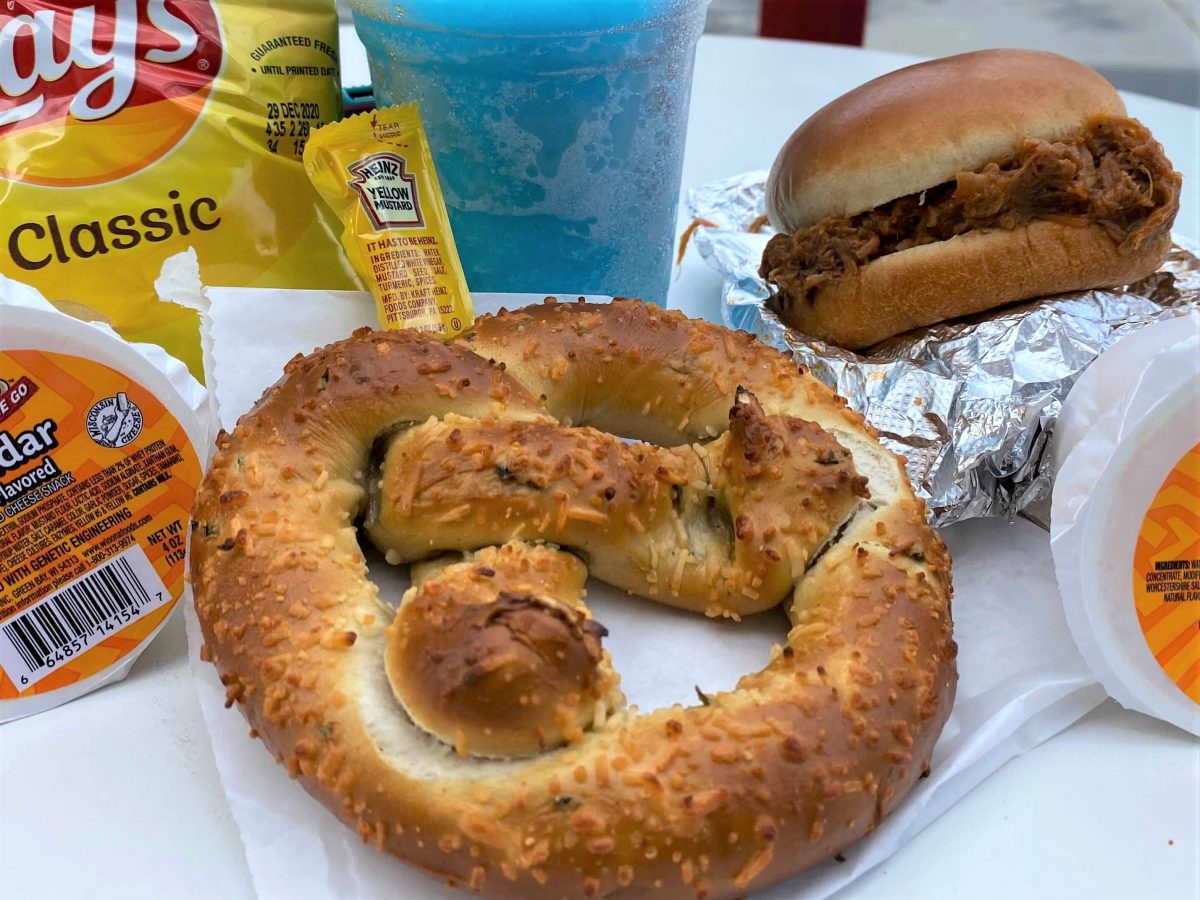 One of the most popular snacks here is the Mickey Mouse shaped Pepper Jack Warm Stuffed Pretzel. For $6.79 it is not a bad value, and is large enough to share. You can add on a cup of cheese for dipping. It's not as spicy as you would expect, and if you prefer something sweeter then go for the Cream Cheese Warm Stuffed Pretzel.
If you're looking for something quick you've got a few options at Magic Kingdom. The Friar's Nook in Fantasyland has higher ratings and a little more variety. Overall, The Lunching Pad is nothing special, but satisfies a need for quick and easy snacks or lunch at the Magic Kingdom.
What's your favorite place to grab something quick to eat at Magic Kingdom?