REVIEW – Say Welcome Back and Howdy Partner to Woody's Lunch Box: Now Reopened
Practically every quick service location inside Disney's Hollywood Studios is now reopened, as Woody's Lunch Box rides back onto the scene. This popular spot for a quick and fun place to grab a meal inside Toy Story Land has become a favorite among some Disney fans. With casual lunch favorites that go beyond boring burgers, we're glad to have Woody's Lunch Box open again. Our team decided to revisit it to make sure we've still got a friend in Woody.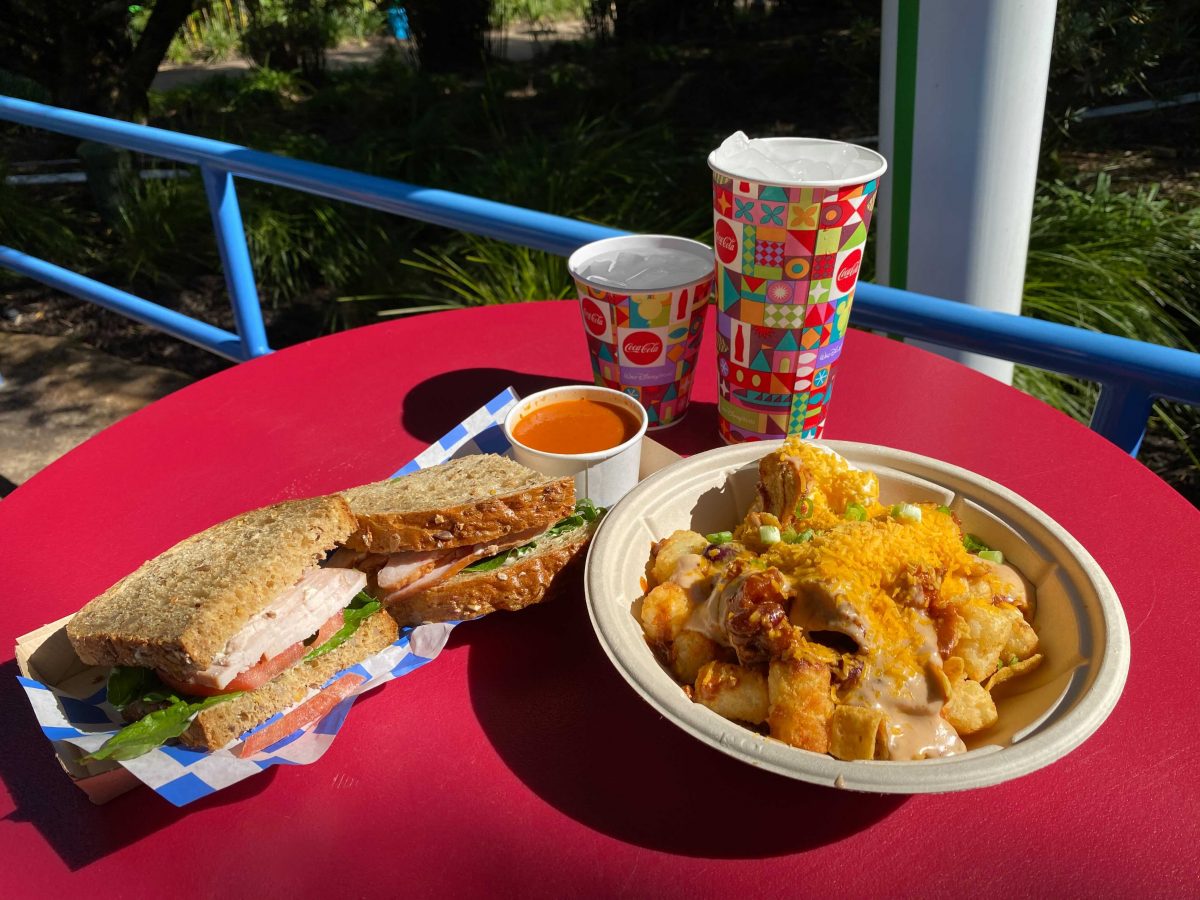 We have listing and ratings for all Walt Disney World restaurants on our site and our Lines app. And our readers give Woody's Lunch Box an 89% thumbs up rating, and a ranking of number 30 out of 107 quick service options at Walt Disney World. What makes Woody's Lunch Box a popular spot is the fun theme, and the quality food. Rather than offering burgers and hot dogs, the menu at Woody's Lunch Box contains a variety of sandwiches as well as loaded potato barrels – known as Totchos – and the delicious lunch box tarts. The prices are also relatively low compared to other quick service spots. There are also two plant-based items available, including the Totchos and a Grilled "Cheese" Sandwich.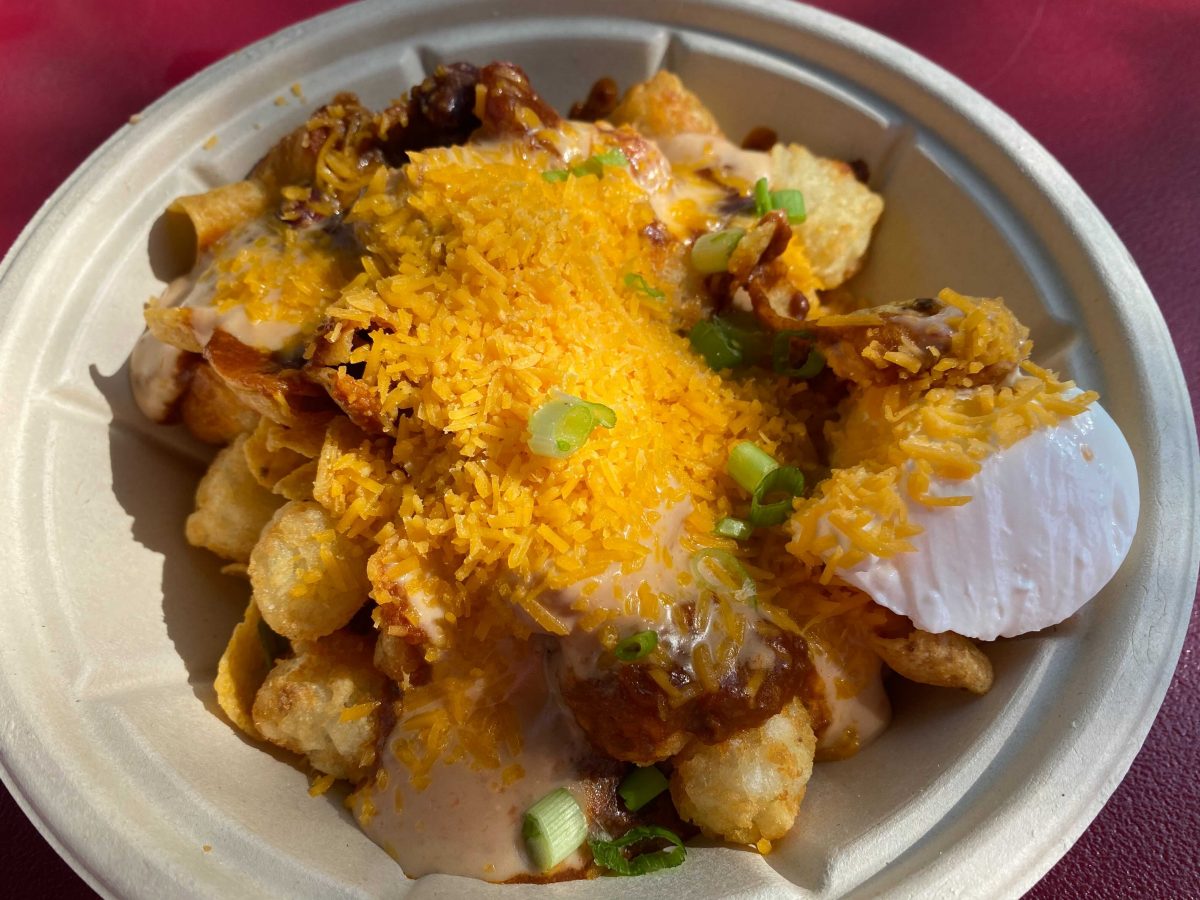 Chrissy on our team selected the Smoked Turkey Sandwich as well as the Totchos – because you really didn't eat at Woody's Lunch Box if you don't get the Totchos. The Smoked Turkey Sandwich is made with thick-sliced smoked turkey breast, lettuce, and tomato with Dijonnaise. It is served cold on Sunflower Multigrain bread, and it is one of the lightest items on the menu. At $9.99 it is a great value, considering it also comes with a side.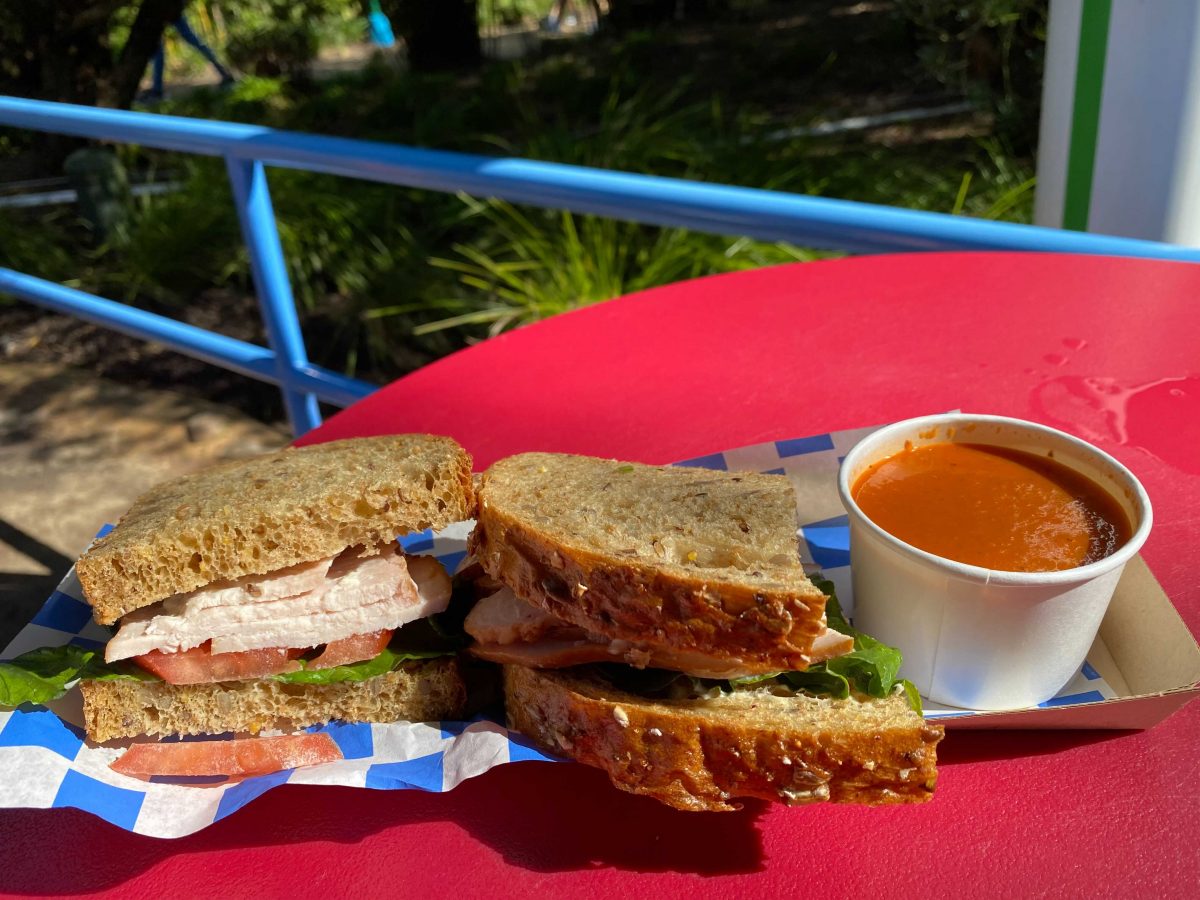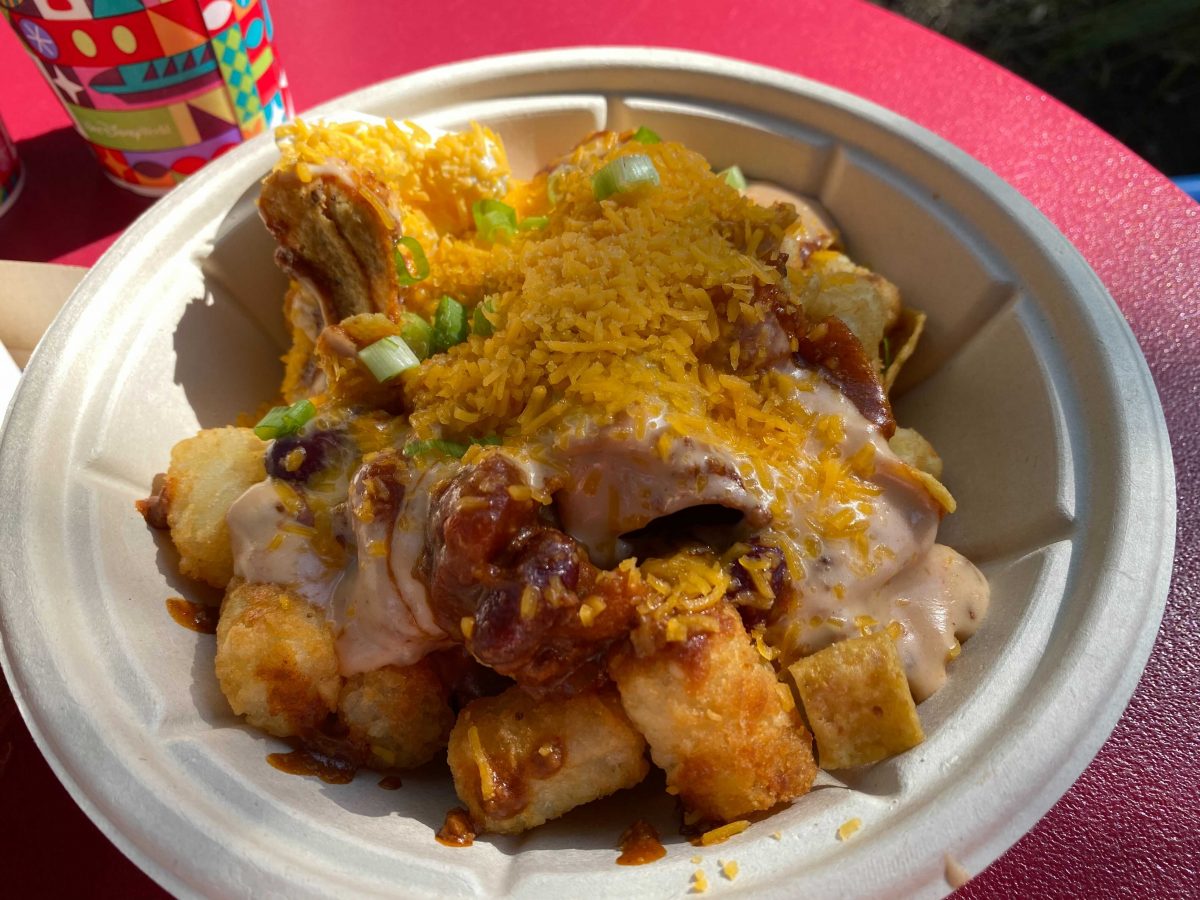 The Totchos are heavy and satisfying – a crowd favorite. Potato barrels are topped with beef and bean chili, shredded cheese and signature queso with tomatoes and corn chips finished with sour cream and a sprinkle of green onions. For $8.99 it is a great deal. And if you're ever at Hollywood Studios on a rare chilly day the Totchos are a must. Both the sandwich and the Totchos were as good as we remember, and we're glad to have this location back open.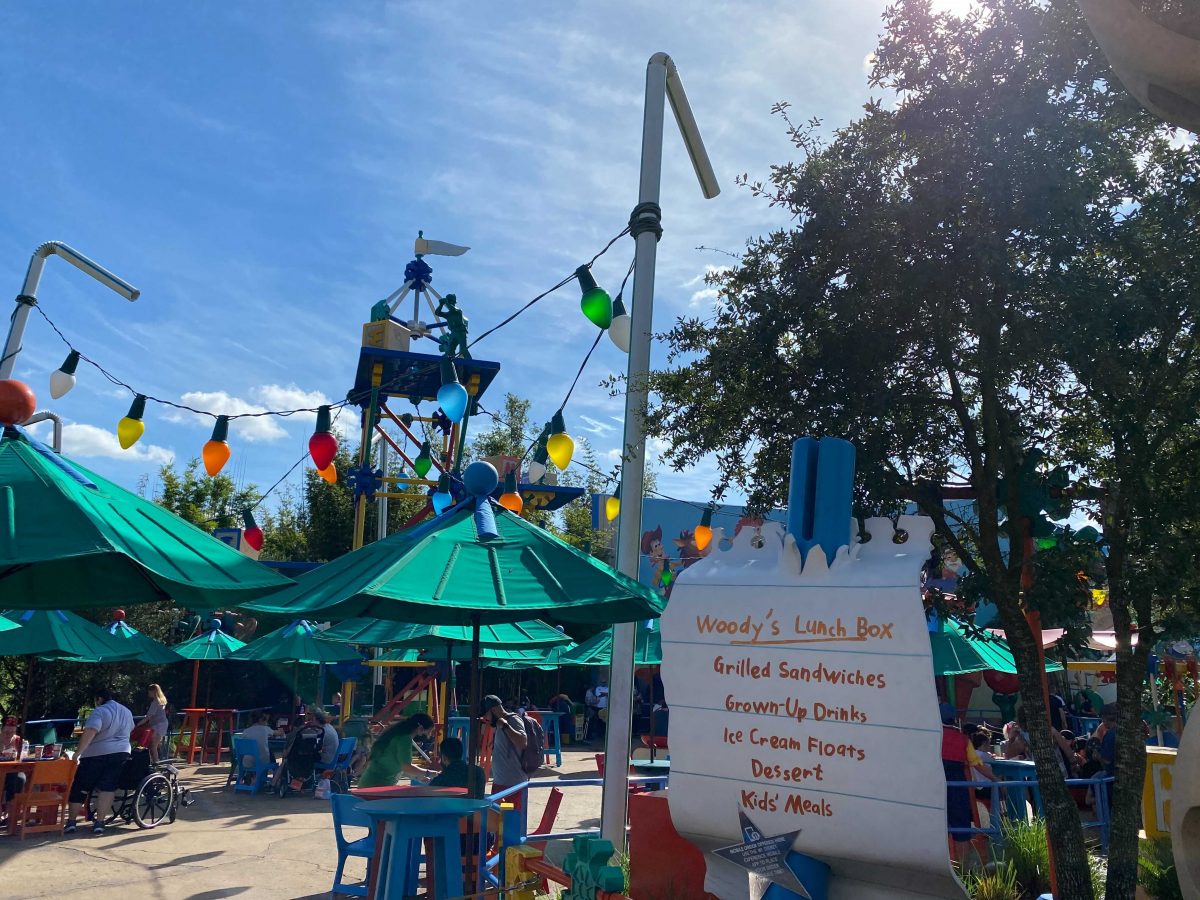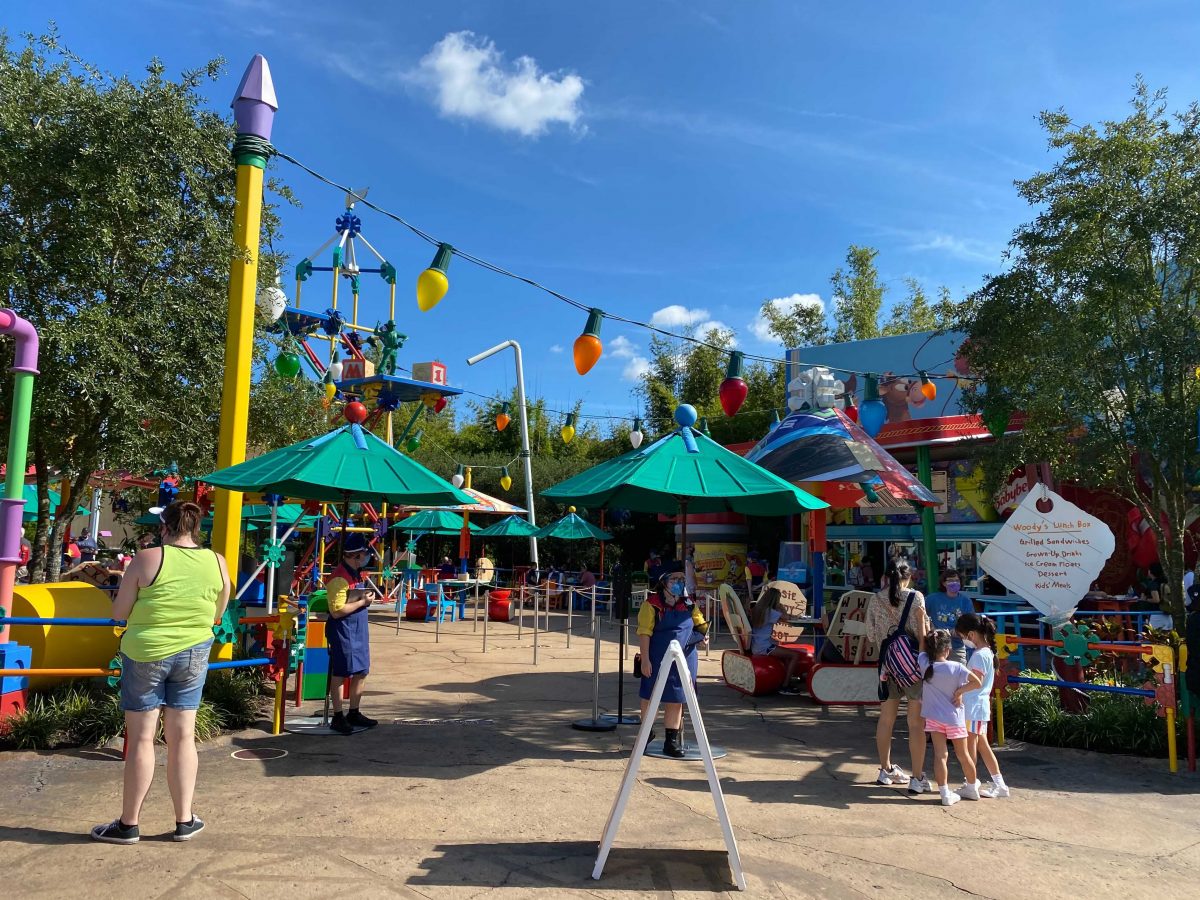 This location offers mobile ordering and is a walk-up counter with outdoor seating only. We highly recommend selecting your arrival time and order on the MyDisneyExperience app while in line at a nearby ride. Once you're done with the ride check-in for the arrival time and pick up your order. The outdoor seating is fun and full of cute detail; after all, you are shrunk down to the size of one of Andy's toys.
Have you dined at Woody's Lunch Box before? What's your favorite item on the menu?