Woody's Lunch Box Breakfast Is Hearty Comfort Food
A hearty breakfast can be a must when you plan to spend all day in the parks. At Disney's Hollywood Studios, you can find a delightful bowl of comfort food over at Woody's Lunch Box in Toy Story Land.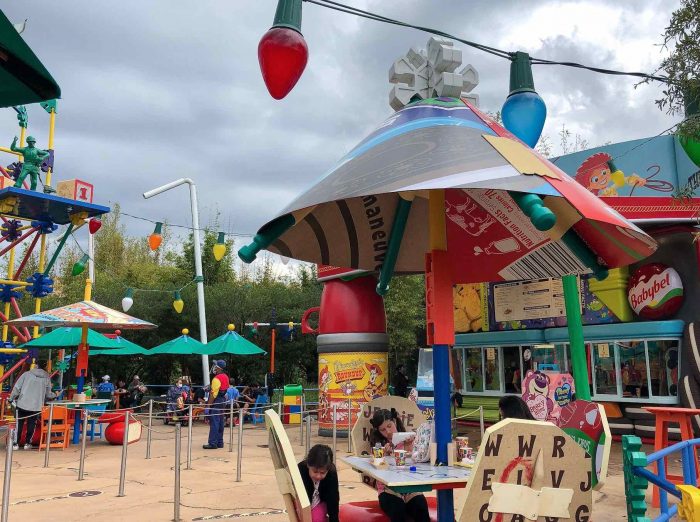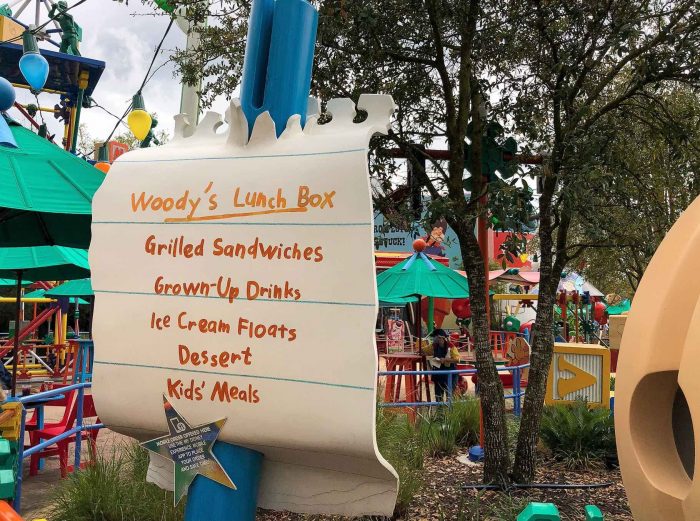 For most of the day, Woody's Lunch Box serves sandwiches with a side of potato barrels (aka tater tots). For breakfast, those crispy fried potatoes are served with scrambled eggs, smoked brisket country gravy, and green onions. Both an adult and child size portion of this Breakfast Bowl are available. Disney's description of the adult serving describes it as a "hearty portion", and it certainly is! Depending on how hungry you are, this could be split between two people.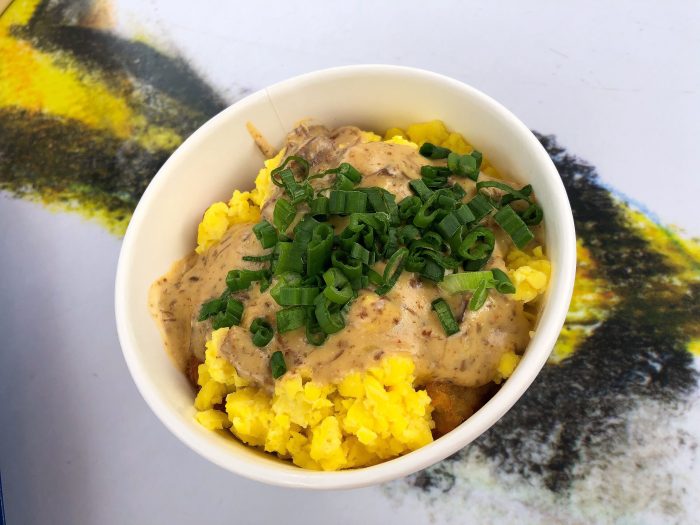 The flavors are exactly what you'd expect, with the smokiness and creaminess of the brisket gravy (think sausage gravy, but with more flavor than spice) contrasted beautifully with the crispy potatoes. The eggs add some extra heft to the meal, and the green onions provide a bit of brightness in color and flavor.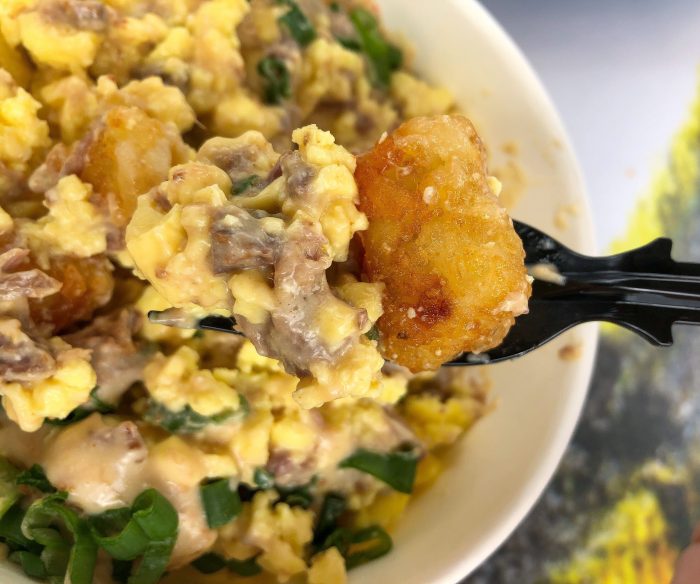 One challenge about this meal is that it may want you to curl up somewhere and take a nap, but it is a delightful way to have a meal that will stick to your ribs throughout the morning. At $8.79 it is a good value, especially if you split it between two people, maybe also adding one of the famous Lunch Box Tarts for a sweet treat to split.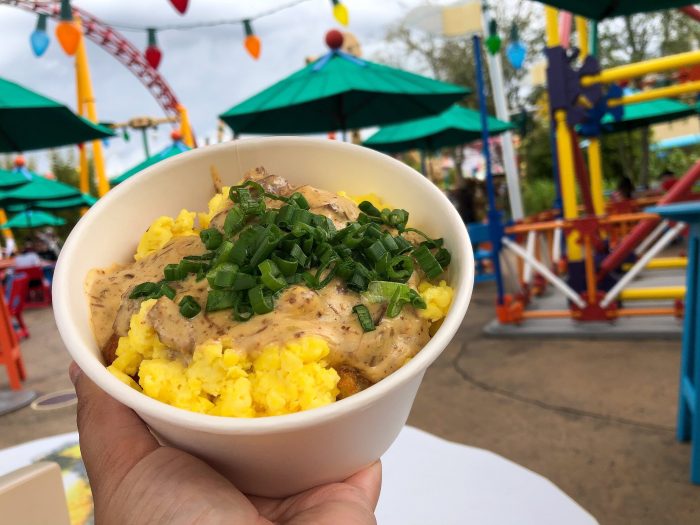 Have you tried the Breakfast Bowl at Woody's Lunch Box? What do you think — hearty meal or too much for breakfast?