REVIEW – The ULTIMATE Pineapple Treat for Any Dole Whip Fan
One of the most popular sweet treats at Walt Disney World has been given an upgrade. At Disney's Polynesian Village Resort you can enjoy Pineapple Dole Whip, and even Lime Dole Whip at the Pineapple Lanai. This lovely little walk-up counter with lanai style seating serves up variations of this beloved treat, but they've outdone themselves. The new Lapu Hula is quite the creation.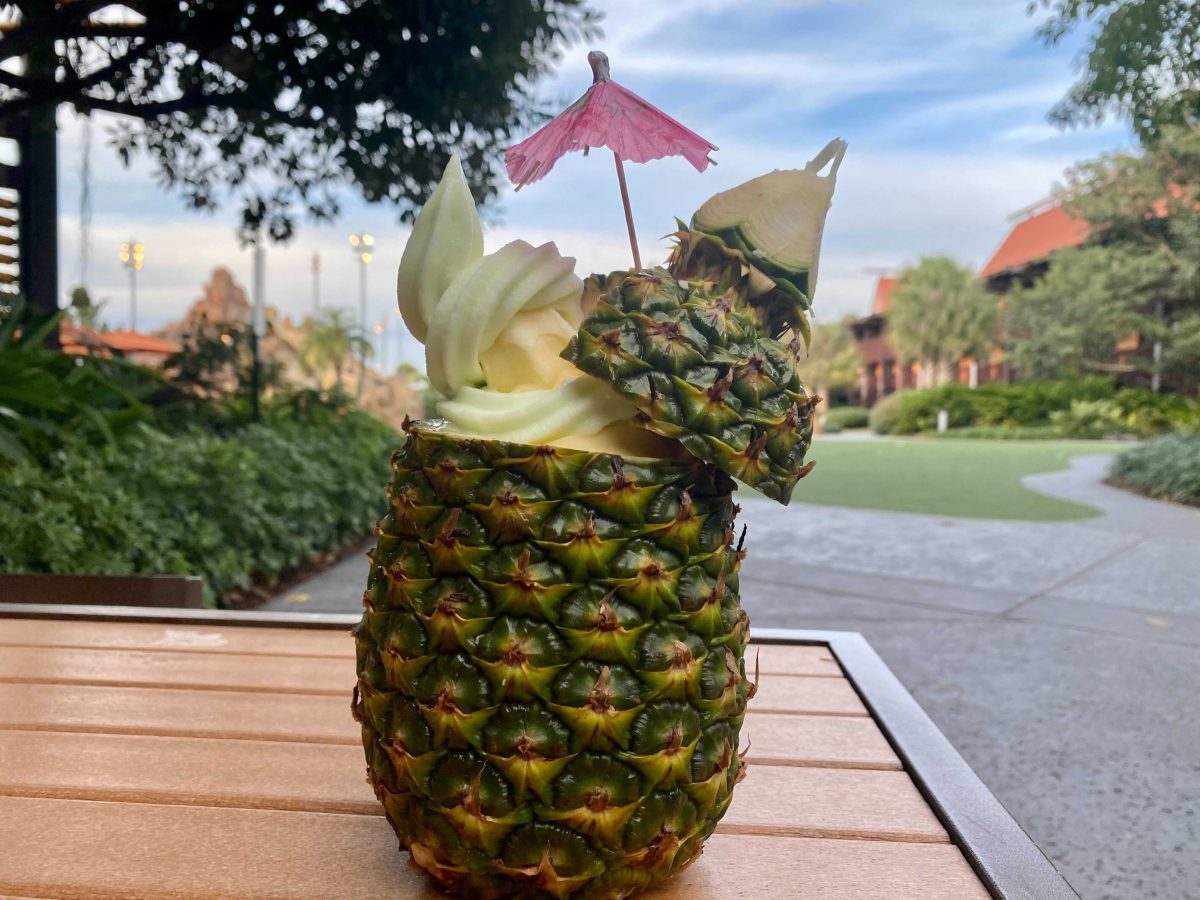 Pineapple Dole Whip is swirled inside of an entire pineapple. Then a little sidecar shot of rum is served with it. For $14.25 it is a pretty good deal considering the serving size and that it comes with a shot. Our team got extra creative and asked for their Dole Whip to be swirled with the lime flavor. This special treat needs to be on your must-do list if you're a fan of Pineapple Dole Whip.
How do you feel about Dole Whip? Would you head to the Polynesian to get your own Lapu Hula?