Raspberry Dole Whip and Collectible Sporks at Disneyland
When you work for TouringPlans, you may get unusual requests. While on vacation at Disneyland, I got a message from Outlet Crusader Derek Burgan asking for me to look for sporks in Adventureland. My immediate reaction was to wonder what Disneyland's obsession with sporks is (having tried to eat a meal with the incredibly inefficient ones in Galaxy's Edge earlier that day), but off to Adventureland I went on the hunt for sporks, supposedly to be found at the new Tropical Hideaway outside Walt Disney's Enchanted Tiki Room.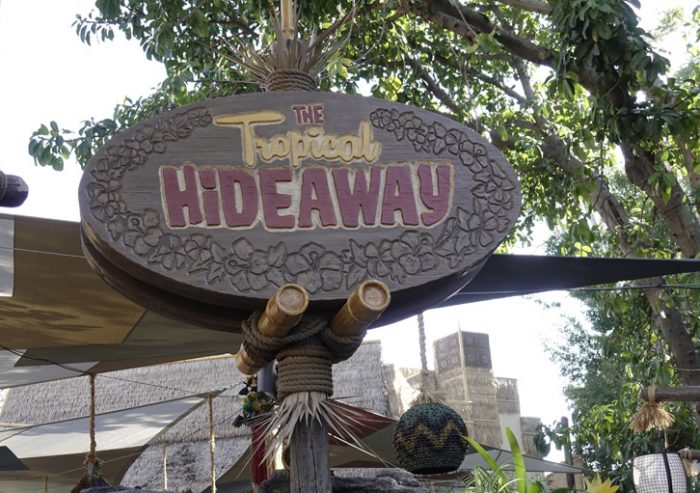 After reviewing the menu board, I didn't see sporks listed and wondered if I had been had. Since I was there, I figured I'd buy something–and ask about the sporks.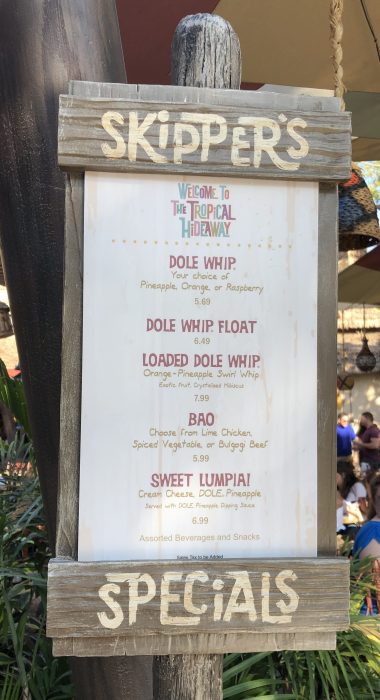 If there's one experience I'd move to Florida in a heartbeat, it would be the Tropical Hideaway. There isn't a thing on the menu I wouldn't order, and the location is simply lovely. You can read a review of the location, including pictures of the famous guest who resides there, here. Although the sweet lumpia was tempting, that's something that I'm able to get in Pandora, so I figured I'd try something new. And there I saw it–Raspberry Dole Whip.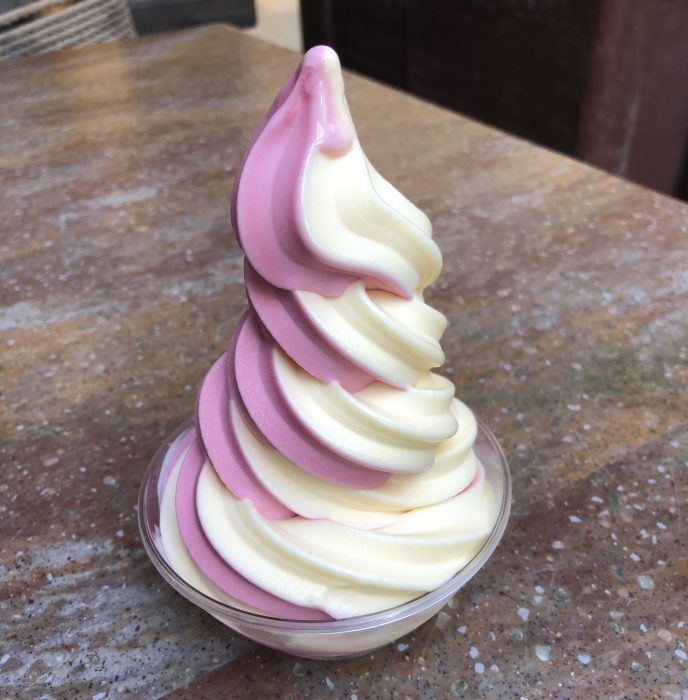 Raspberry and pineapple are my favorite fruits, and swirled together into a Dole Whip makes this quite possibly the best frozen treat in a Disney park anywhere, not too sweet and not overly tart, and well worth the $5.69 price. While I watched this ambrosia being prepared, I asked about the aforementioned sporks and was directed that they were in vats by the registers. There are three different ones currently available: a drumming Tiki god, a Jungle Cruise hippo, and a Tiki room bird. All are stamped with "Tropical Hideaway and are made of plastic. Each is $2.99.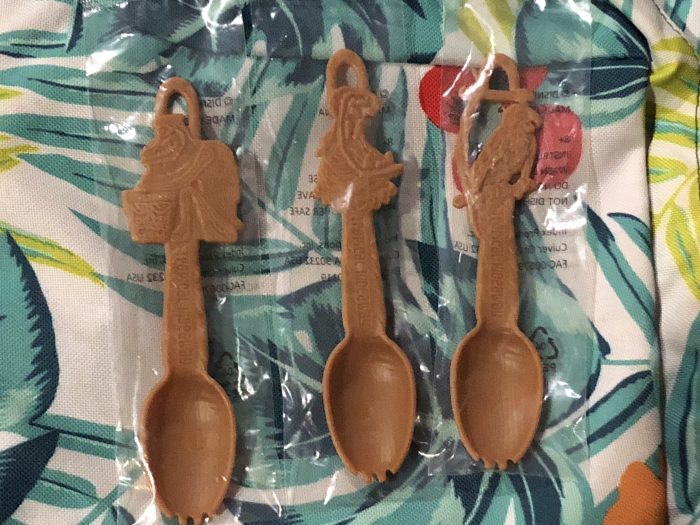 My quest into the wilds of Adventureland was a success–I had obtained the legendary sporks, and had eaten from the food of the gods: the Raspberry Pineapple Swirl Dole Whip.
If you were visiting The Tropical Hideaway, would you be Team Spork or Team Raspberry Dole Whip? Let me know in the comments.