SATURDAY SIX: 6 Reasons We Love HARD ROCK HOTEL at Universal Orlando
This week's SATURDAY SIX takes a look at the HARD ROCK HOTEL at Universal Orlando! We have been making our way around the onsite resorts at Universal with stops at Aventura, Cabana Bay, Sapphire Falls, Royal Pacific, and Portofino Bay. Recently we had a family trip to possibly Universal's most well known resort, the Hard Rock Hotel.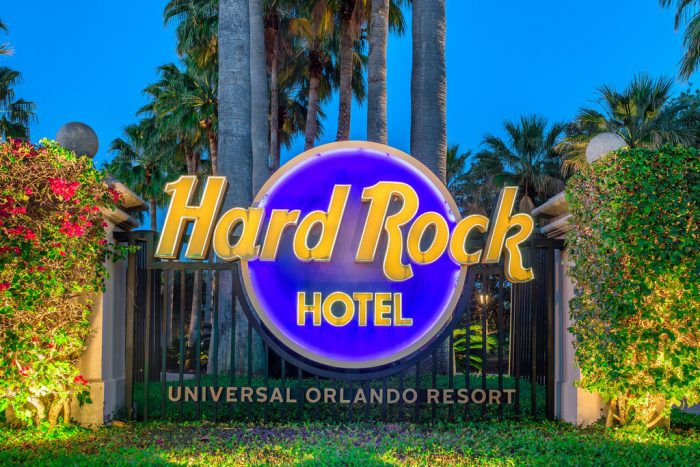 Opening in 2001, the Hard Rock was one of Universal's first onsite hotels as the company transformed from a single theme park into what we now know as the Universal Orlando Resort. The exterior is straight from the Eagles Hotel California album cover; having a California Mission theme, white stucco walls, arched entryways, and rust-colored roof tiles. Today we are going to look at our favorite parts of the Hard Rock, starting with…
# 6 – A Tribute to Rock N Roll
Music fans of all ages will want to check the Hard Rock off their bucket list as the entire resort is themed to rock-and-roll. Music videos (remember those?) play in the lobby, fountains and chandeliers are themed to musical instruments, and there is memorabilia everywhere. With signed posters, gold records, outfits, instruments and more, musicians from the '60s and '70s through today are represented in an impressive collection. Many items come with a description that gives context of when and where the item came from, which makes walking through the hotel like a trip through a rock-and-roll museum. No matter where you go, from the gym – to the business center – to the quick service Emack & Bolio's Marketplace – you're going to see tributes to various rock personalities.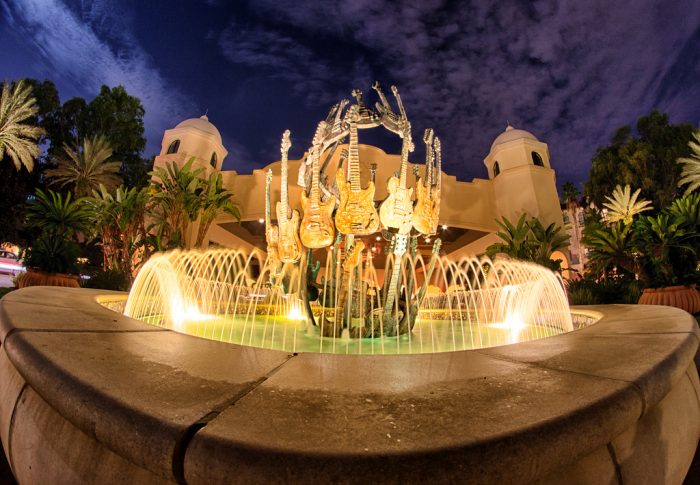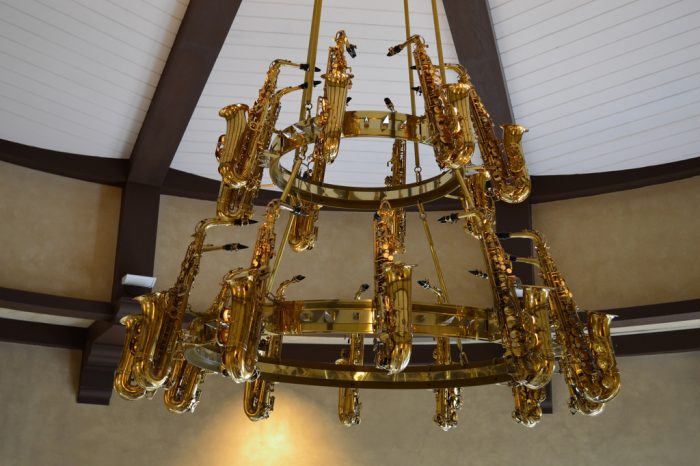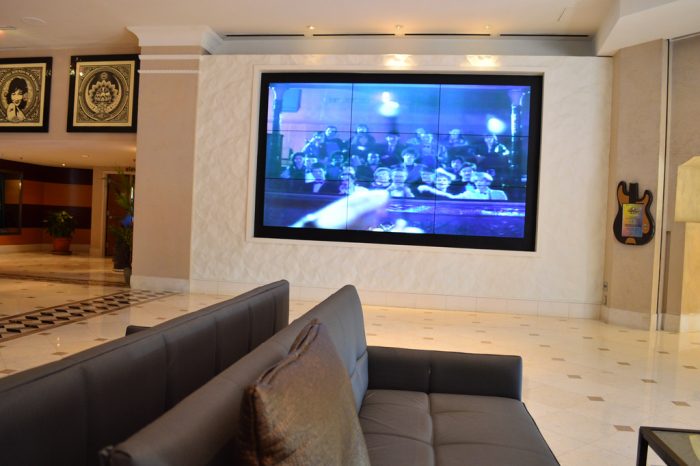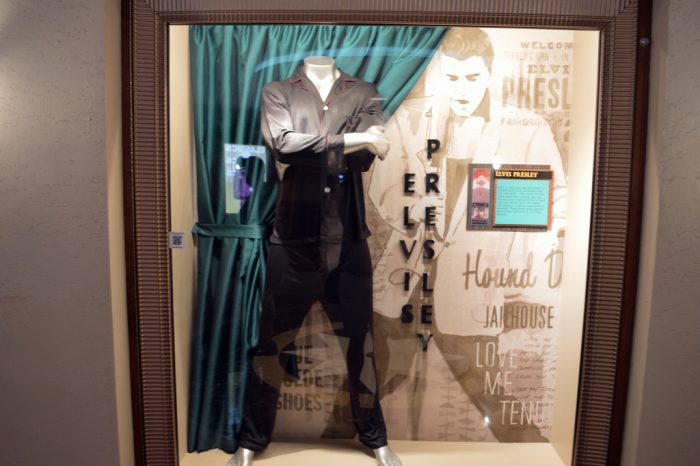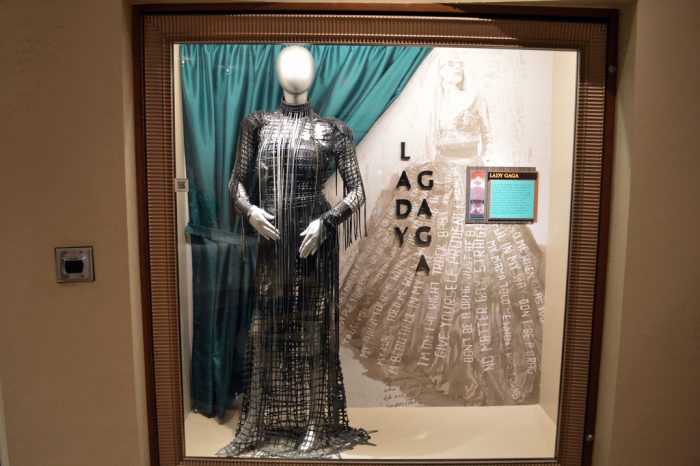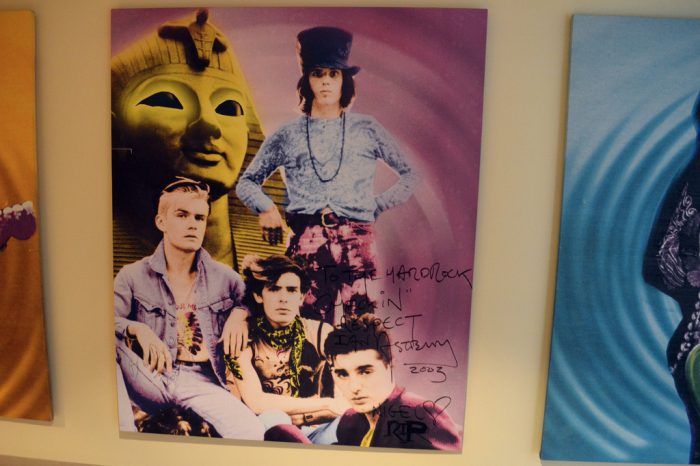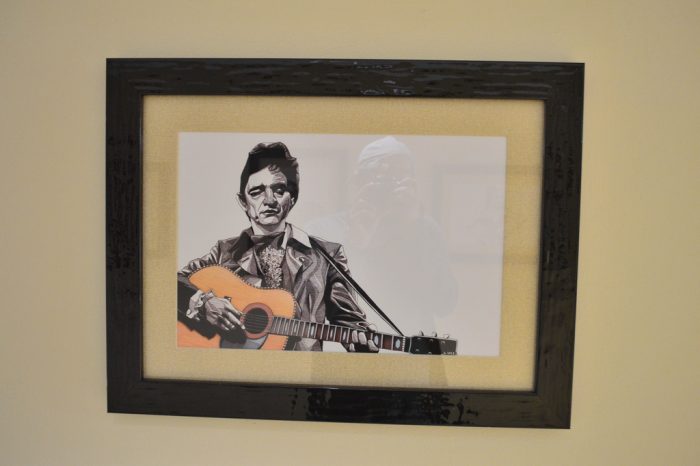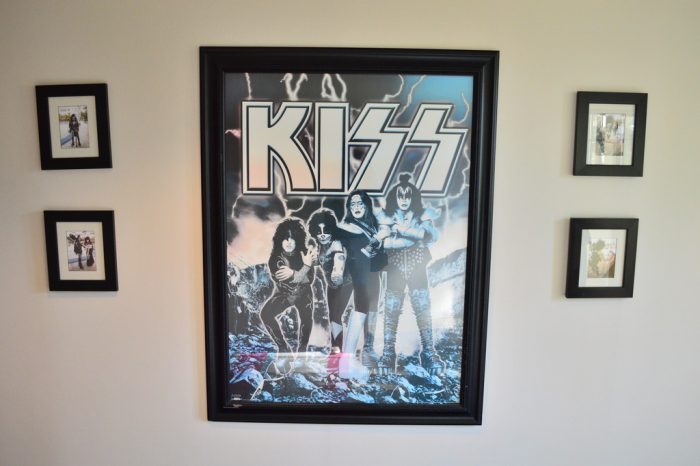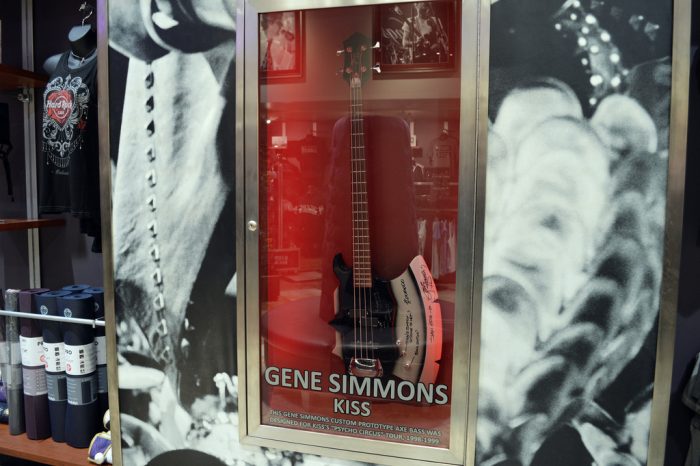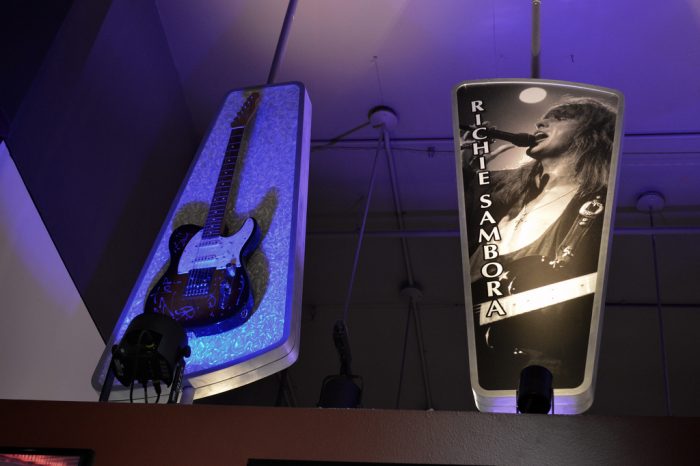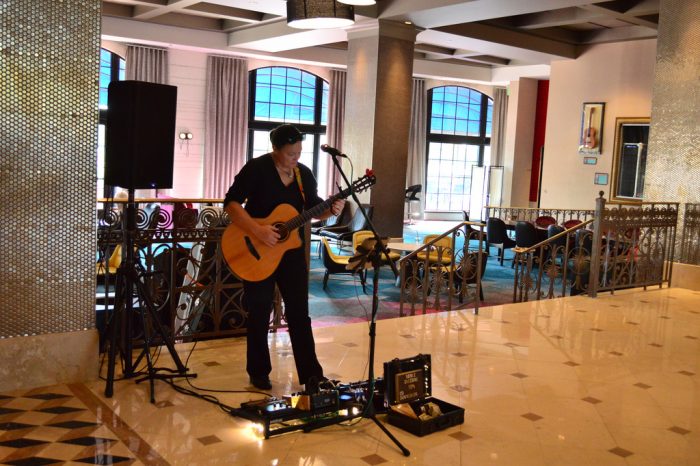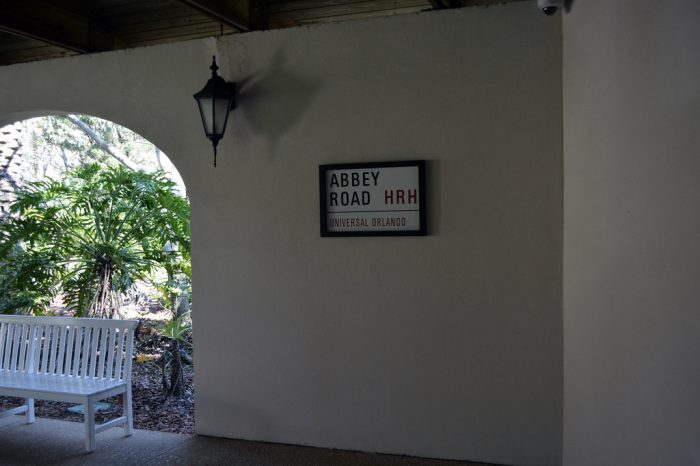 # 5 – The Butterfly Garden
While inside the hotel is pure rock-and-roll, the Hard Rock grounds feature one of our favorite elements at any theme park resort. The Butterfly Garden is a peaceful area along the hotel's garden walk that is beautifully landscaped.  Walking through the wooden gates will lead you to an area filled with exotic flowers.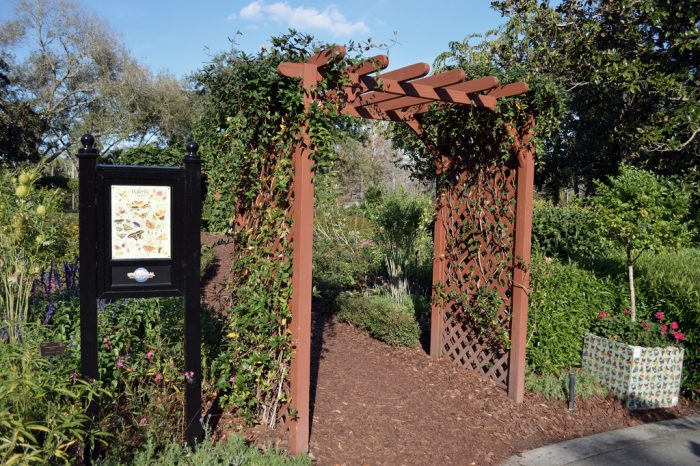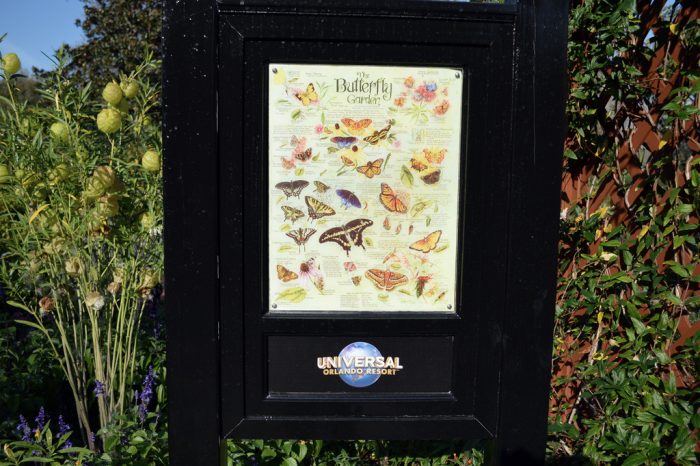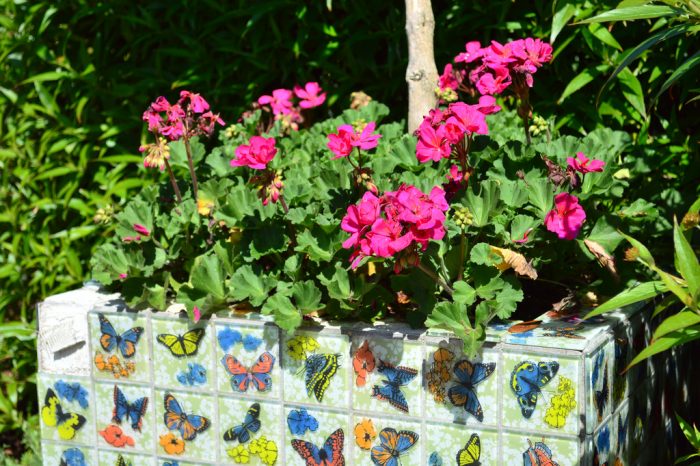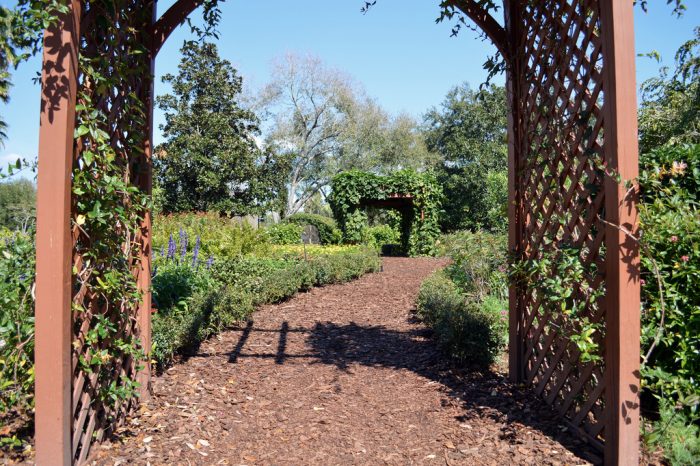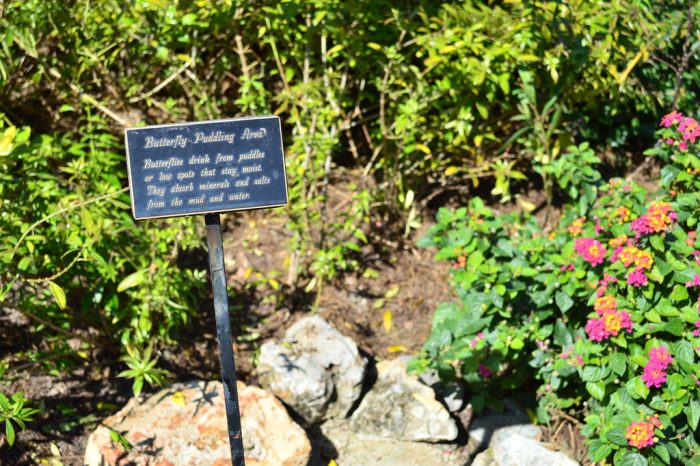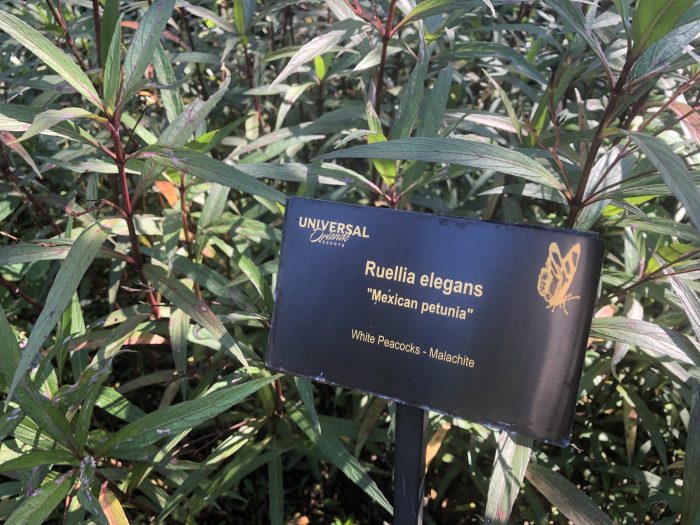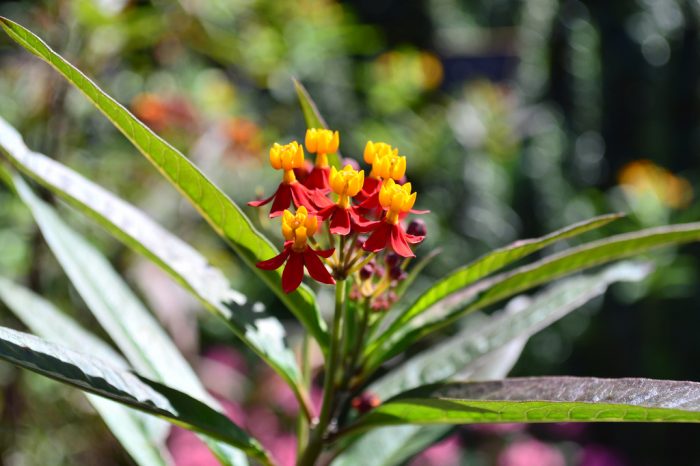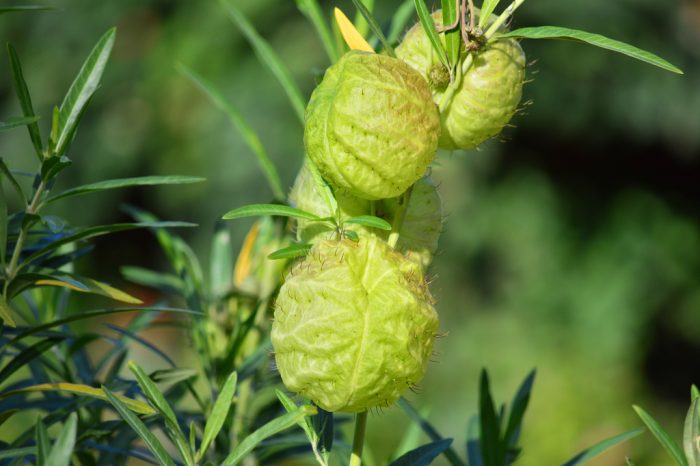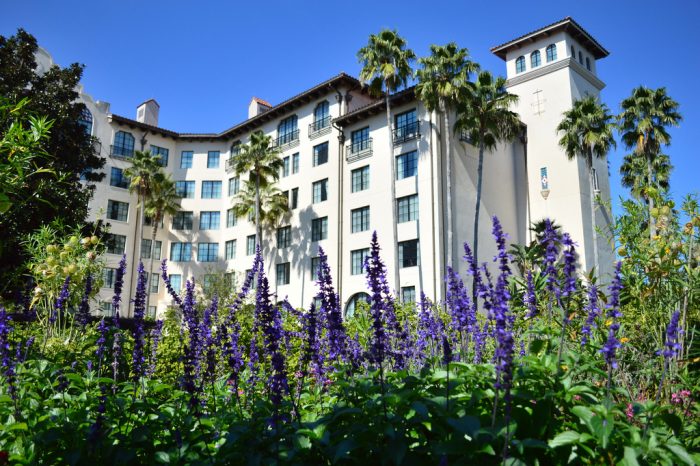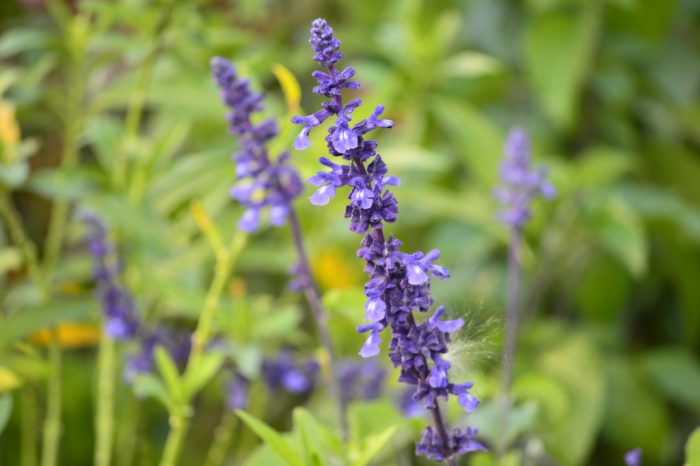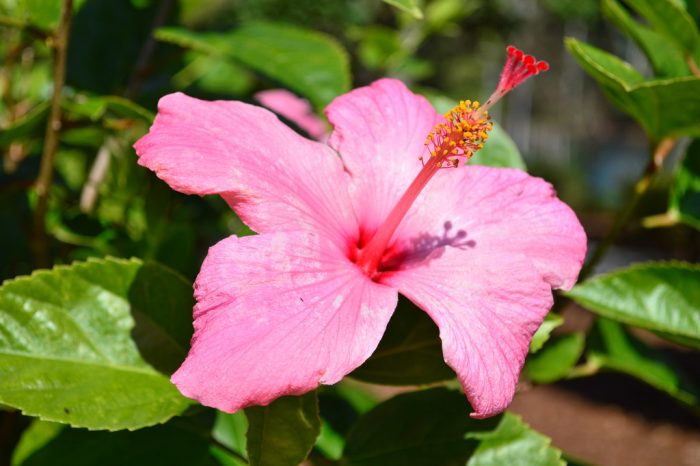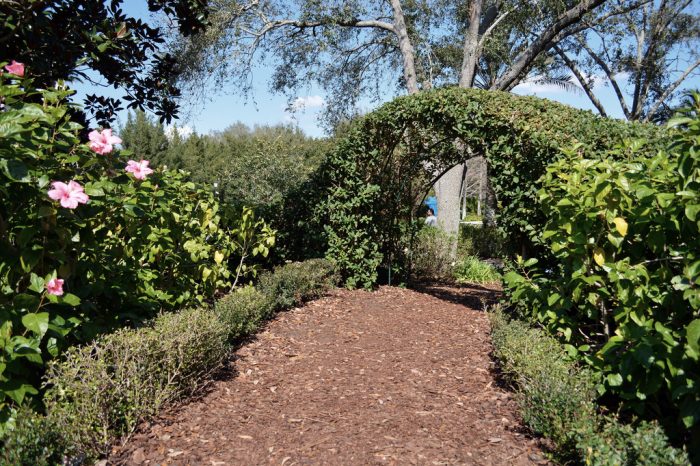 # 4 – The Kitchen
The main table service option at Hard Rock is The Kitchen, and it has become one of our favorite onsite hotel restaurants. For our family, one thing we enjoy at The Kitchen is that it has a dedicated kid's play room that has a TV and assorted activities. After a long day of touring the parks, it's nice to enjoy a coffee and dessert while the kids are enjoying themselves watching a movie rather than asking "are we done yet?"
We're huge fans of the The Kitchen Burger, but what keeps bringing us back is the famous Kitchen Sink cake. Billed as a "three pound slice of cake with seven incredible layers including: brownies, peanut butter crunch, chocolate chunk cookies, cheesecake, pecan pie, devil's food cake, vanilla chiffon cake, all covered in chocolate buttercream frosting, chocolate chips, chocolate sauce, and heath bar crunch," neither words nor pictures do this dessert justice. It has to be seen to be believed, and it tastes even better than it looks!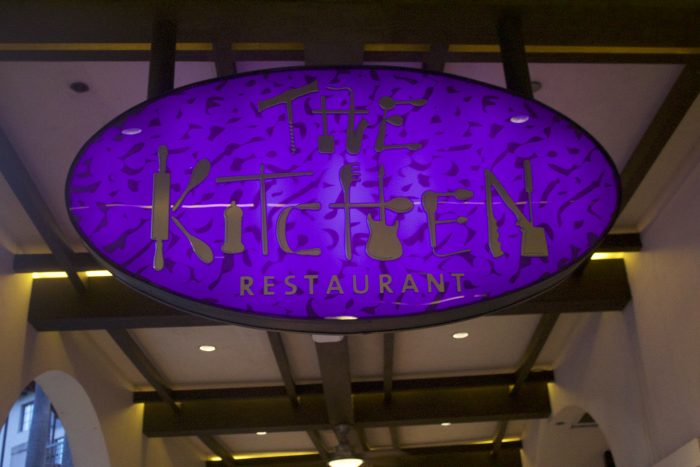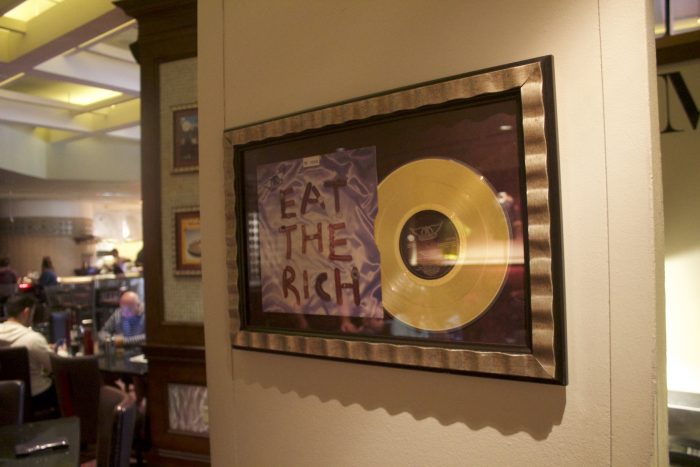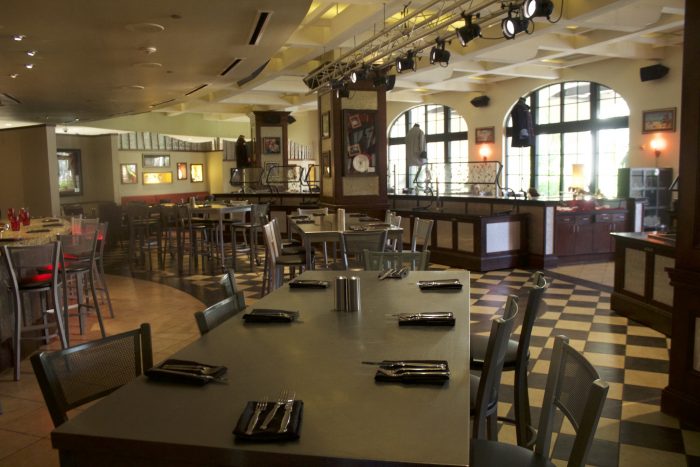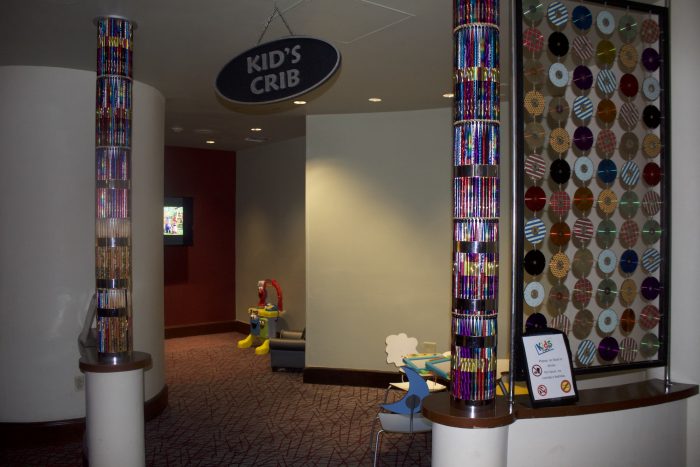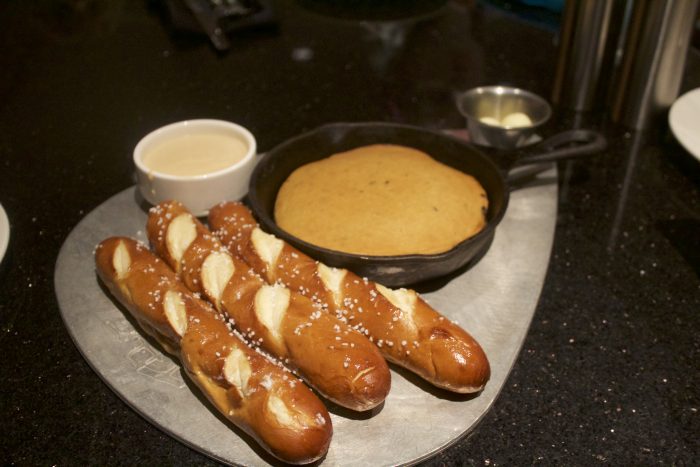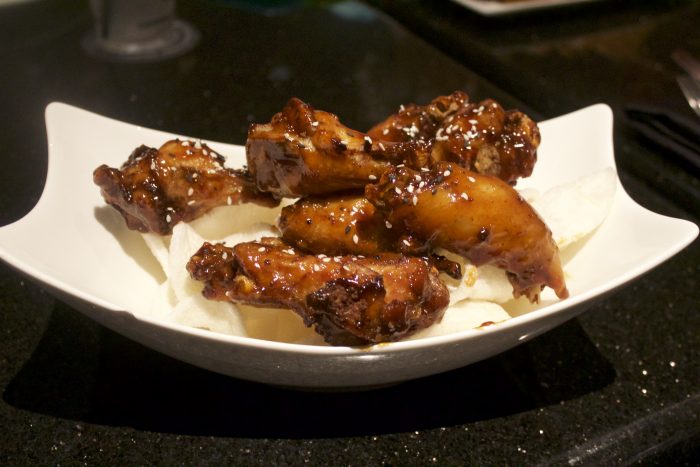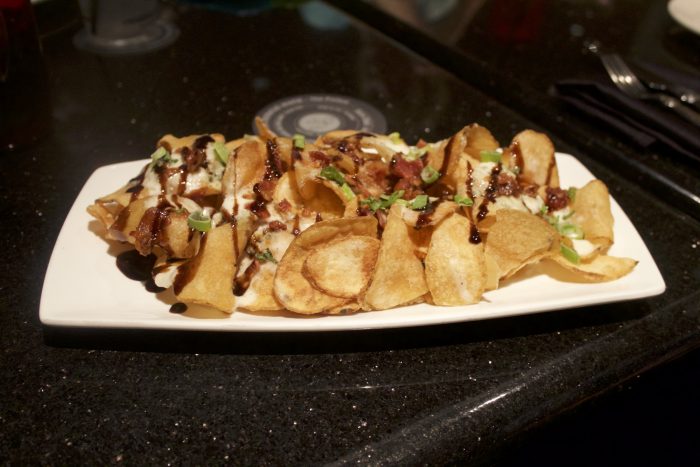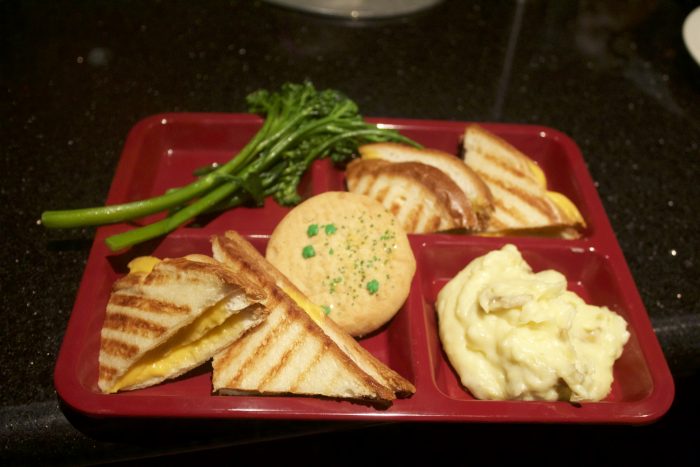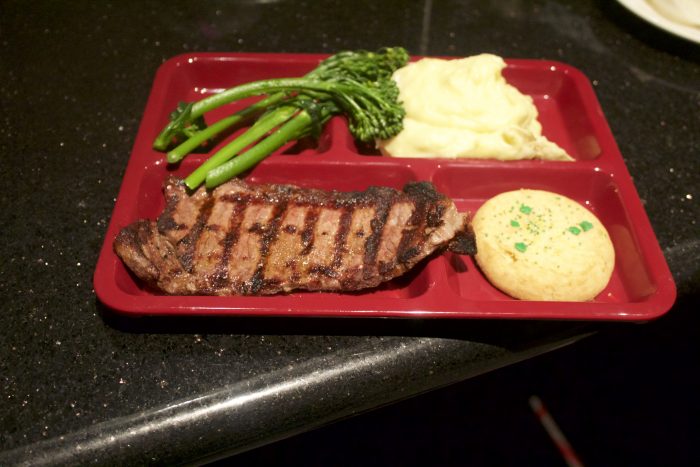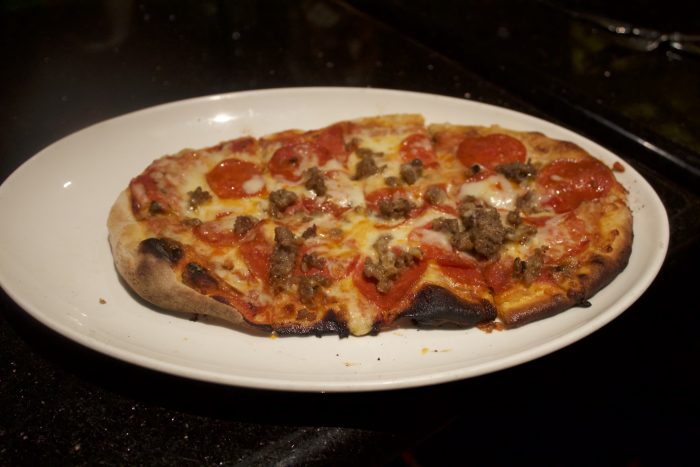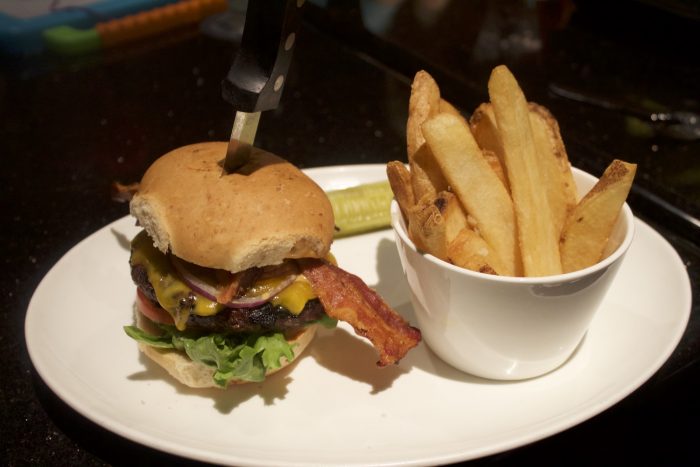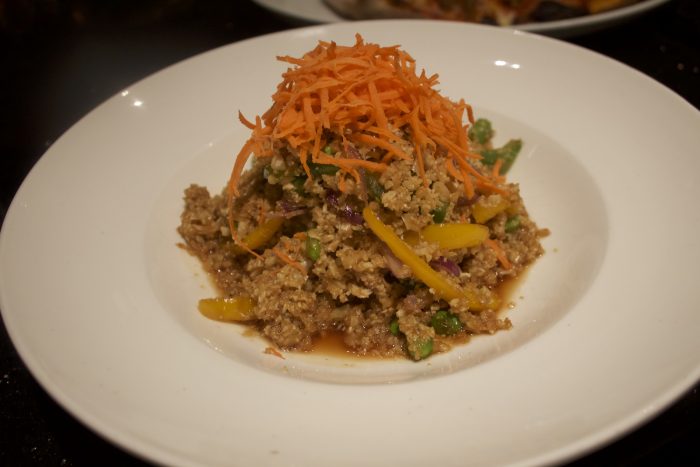 The Kitchen Sink Cake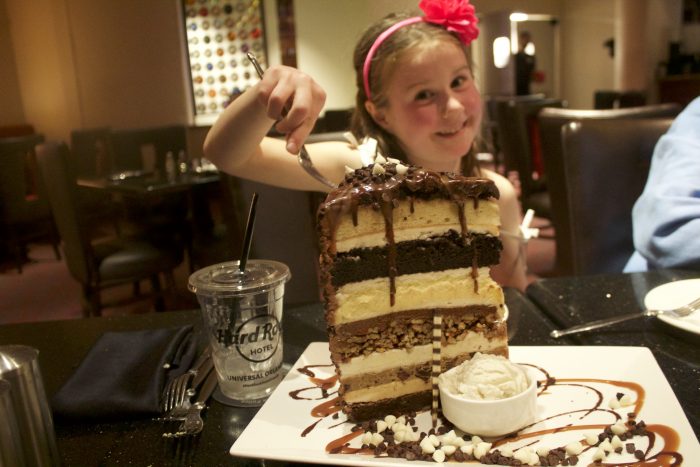 Acoustic Brunch
Every Sunday, starting at 10:30AM, The Kitchen is home to an acoustic brunch. As a live singer performs in the restaurant, guests can travel between various food stations with some great selections. Breakfast options include pastries, cereals, oatmeal, yogurt, eggs, breakfast pizza, potatoes, bacon, hot sticky buns, sausage, biscuits and gravy, corned beef hash, and fresh fruits. There are also chefs on hand for omelets, waffles, and pancakes. One thing we loved was that The Kitchen had items such as The Elvis French Toast (includes peanut butter and bananas) and chocolate chip pancakes on display. You let the chef know what you want and they'd make it for you immediately. Lunch items included a salad bar, salmon, NY strip, chips & salsa, chicken fingers, and French fries.
Coffee and juices are included with the meal, but you can add unlimited bloody mary, mimosa, and sangrias for an additional $10. Price for the brunch is $38 for adults, $17 for children aged 10-14, and $13 for children aged 3-9. Annual pass discounts are available.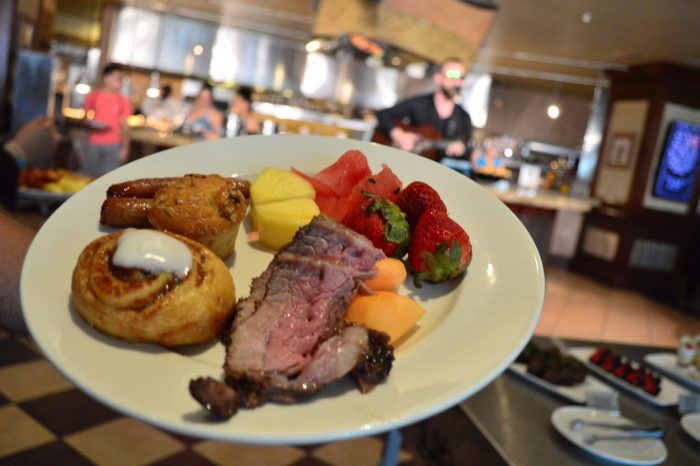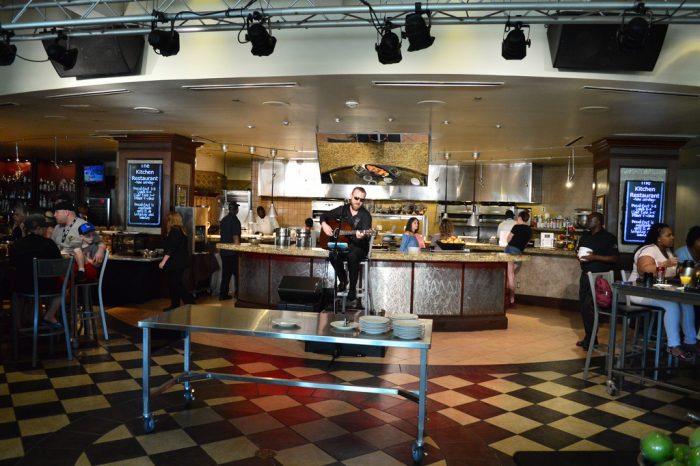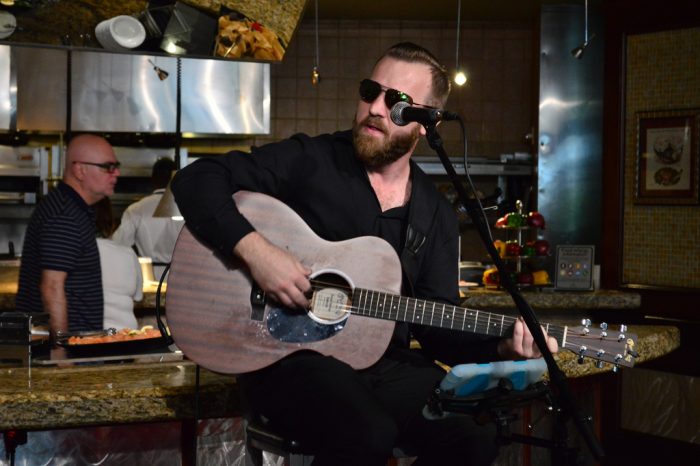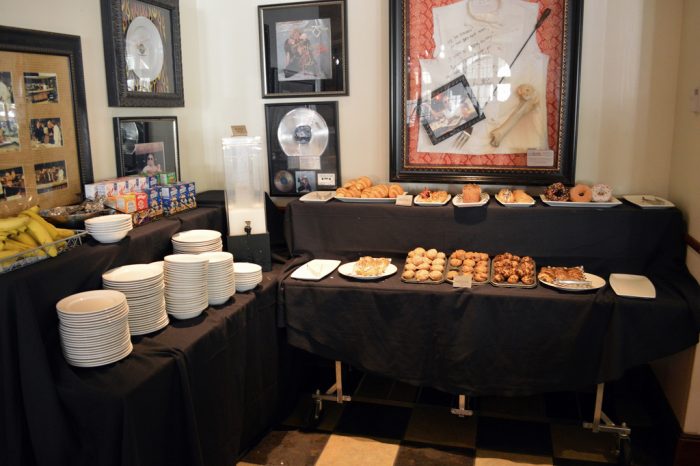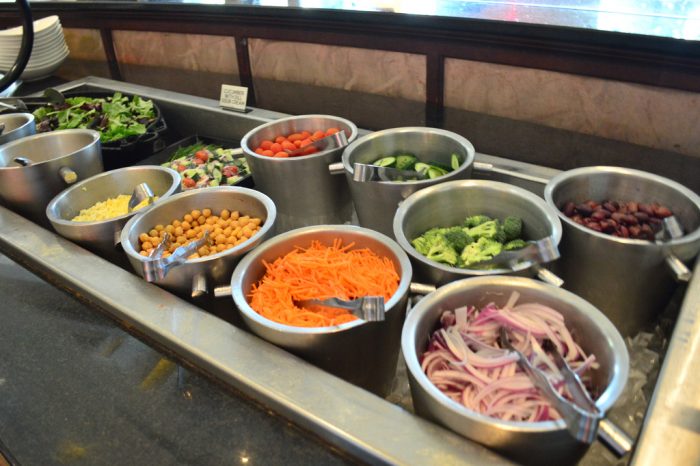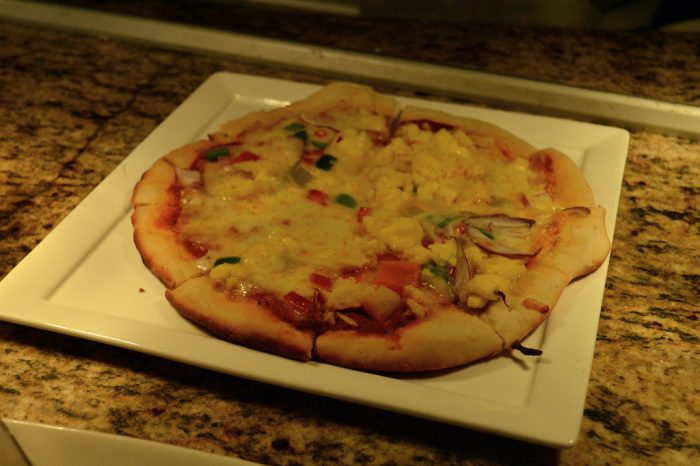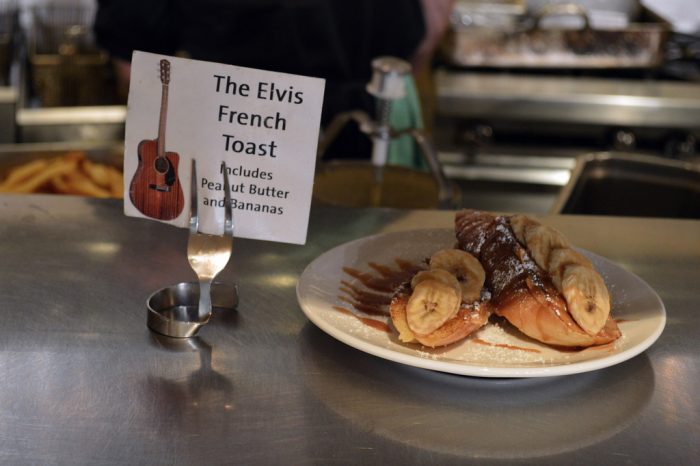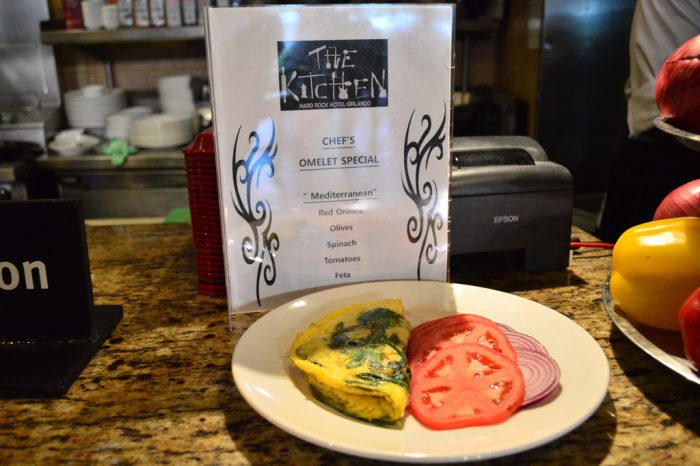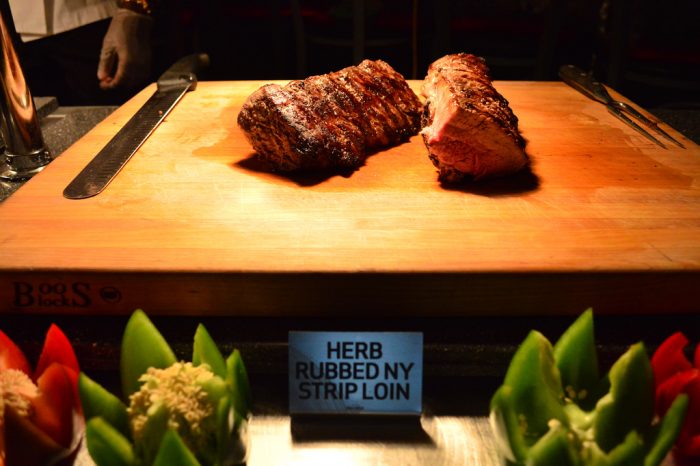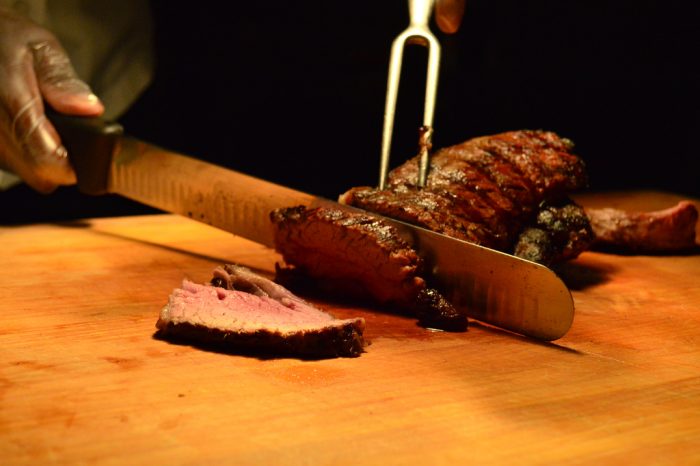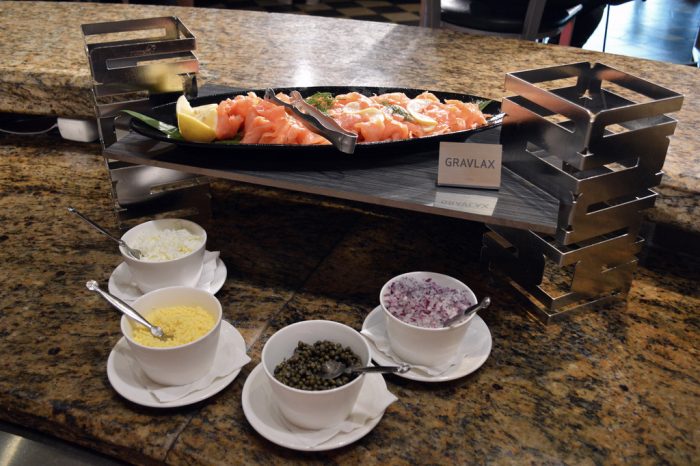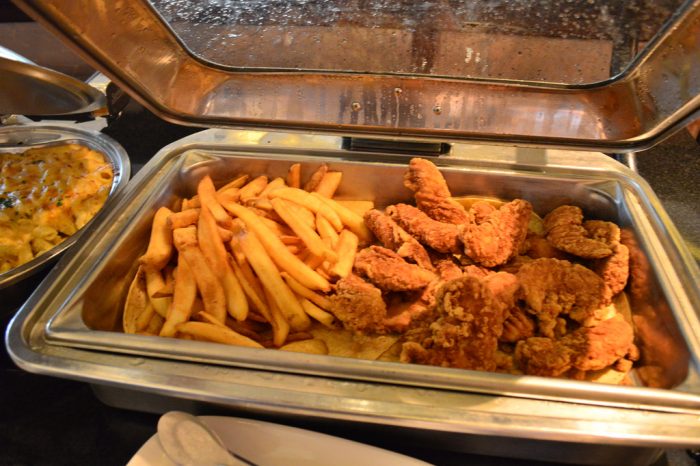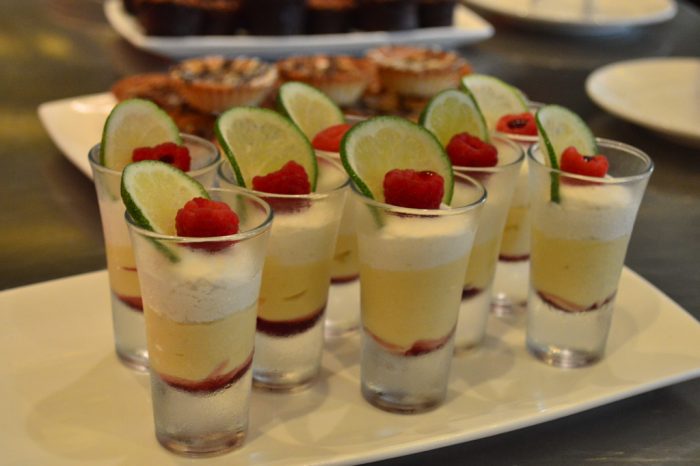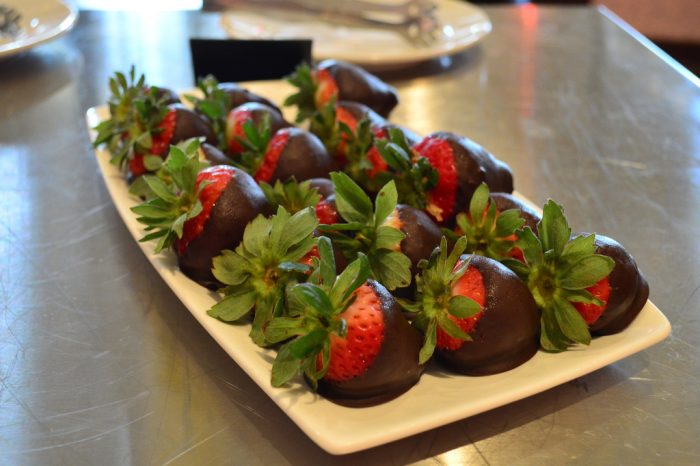 # 3 – The Standard Rooms
It may seem hard to believe, but until Aventura Hotel opened in 2018, the Hard Rock Hotel was Universal's "smallest" hotel with just 650 rooms. When at the hotel, this is surprising because everything seems so large at the resort. There are standard, deluxe, and club level tiers. We had a standard pool view room. At 375 square feet, the room was slightly larger than a similar room at a Disney moderate and slightly smaller than a Disney deluxe. The rooms have a lot of nice "musical" decor, including themed faucet handles on the sinks. Each room has a large tv, telephone, bluetooth speaker/alarm, and plenty of outlets and USB ports. One feature we loved was that one of the mirrors in the room had a height chart built into it that displayed the heights of various musical artists. From Kristin Chenowith to Snoop Dogg, each member of the family could see which artist they were as tall as (for me it was Elvis Presley.)
Another nice feature compared to other standard rooms at Universal, was that there was a sink inside the bathroom and another one directly outside the bathroom, allowing for multiple to people to get ready for the parks at the same time.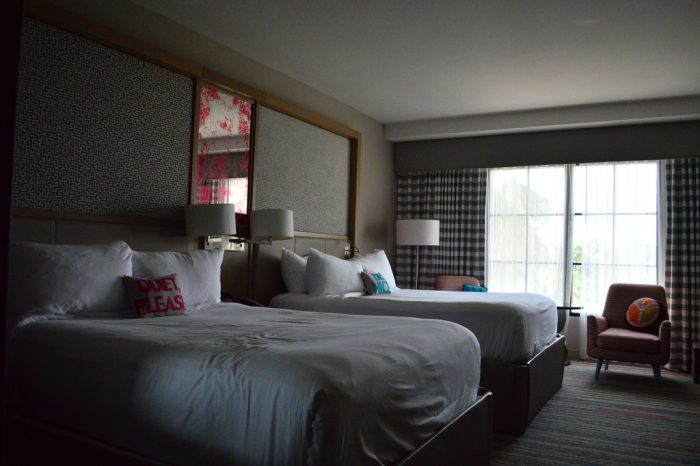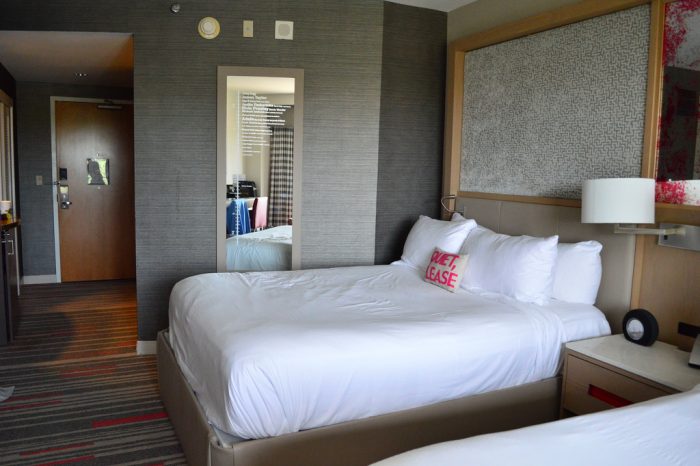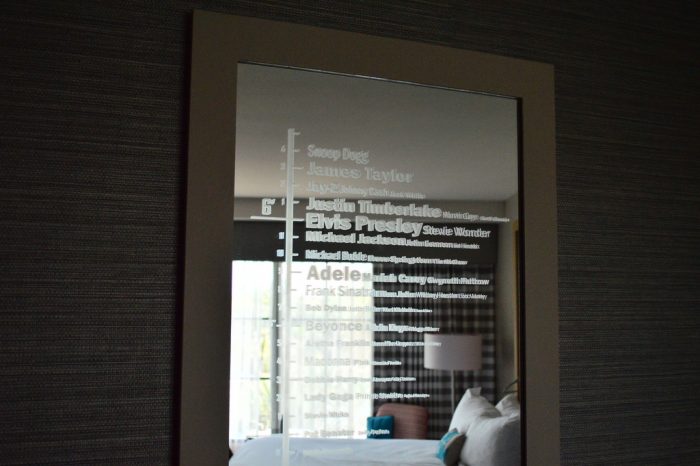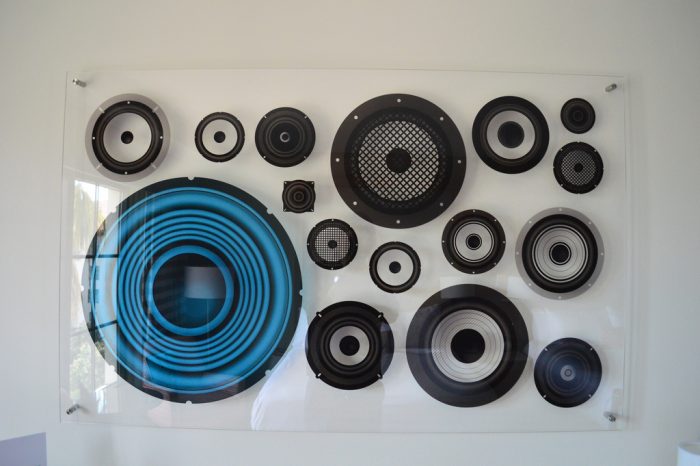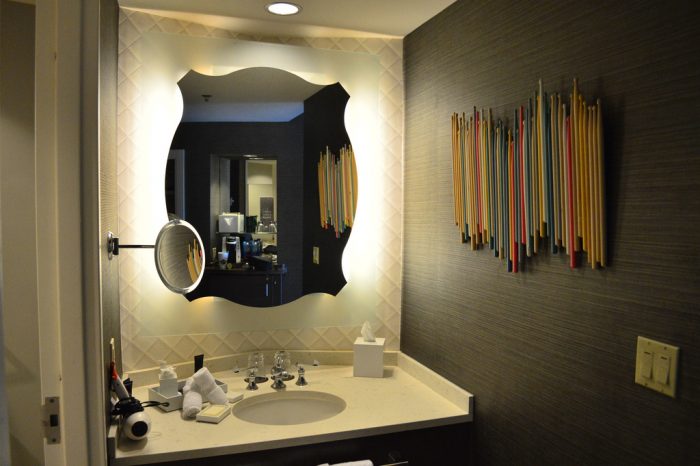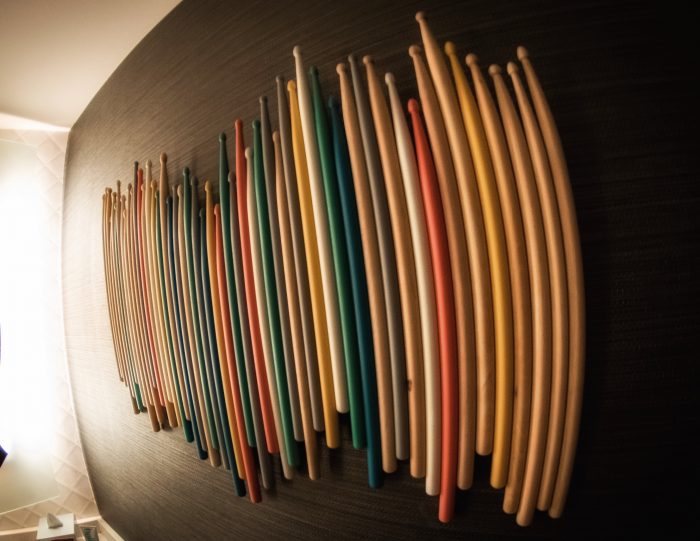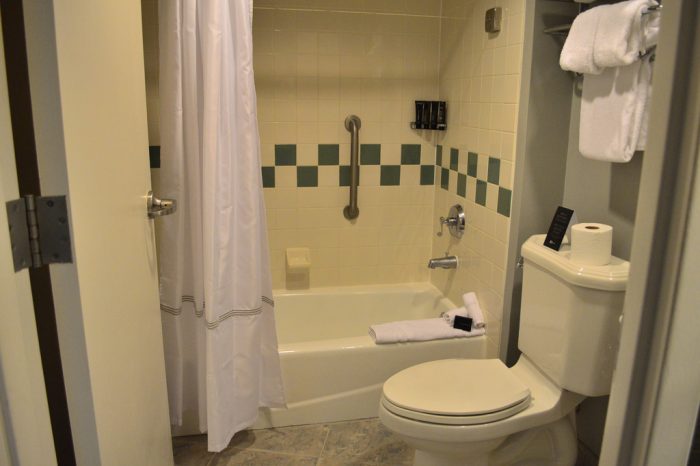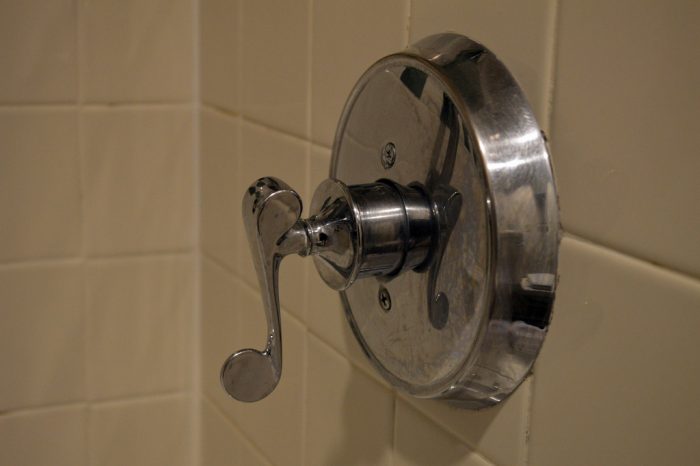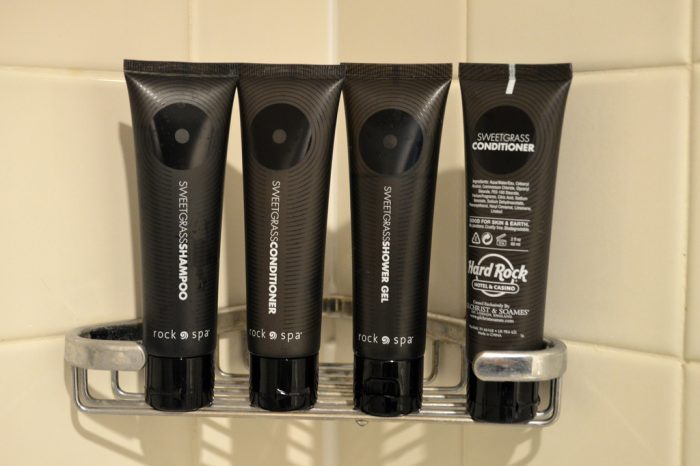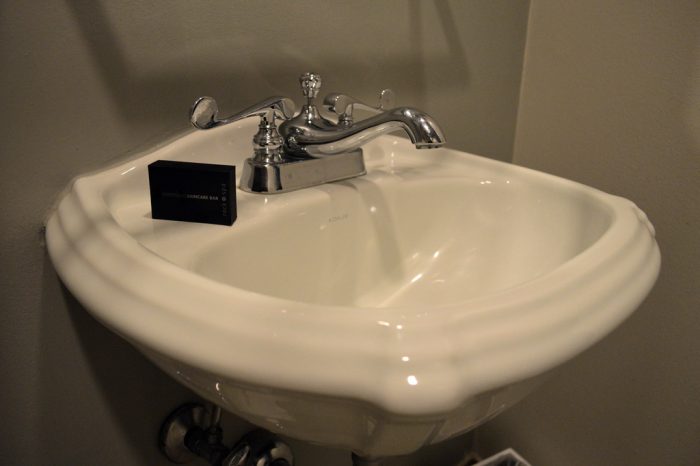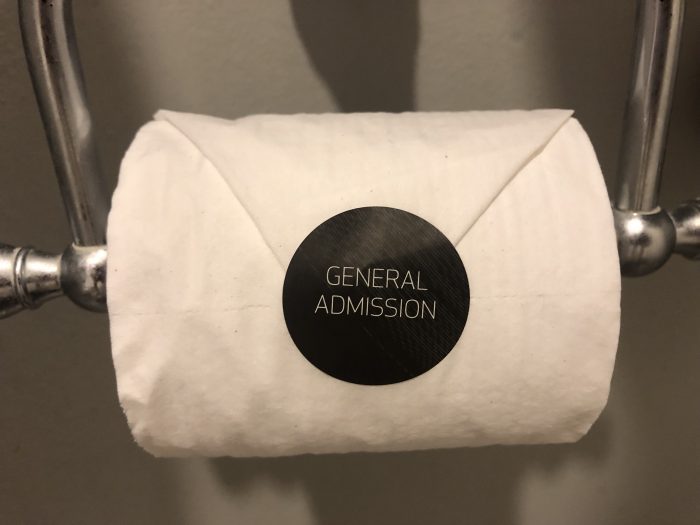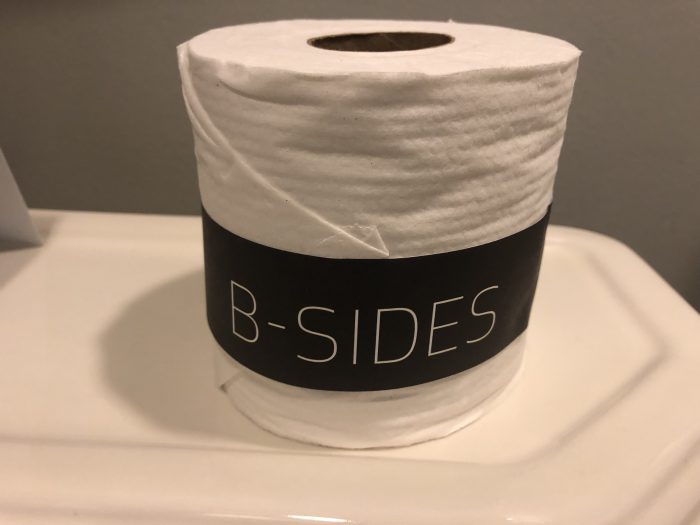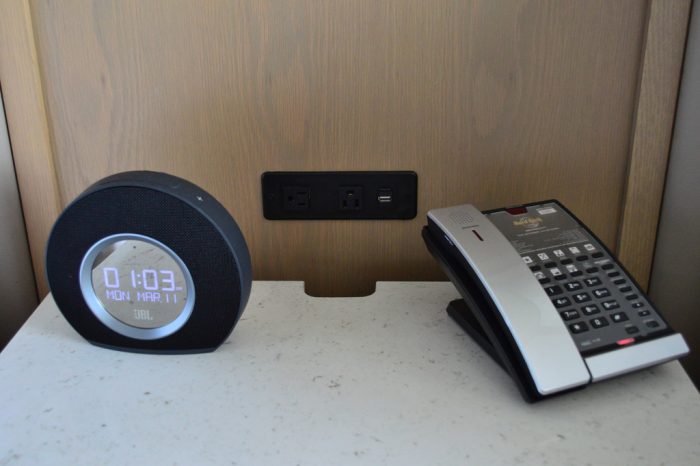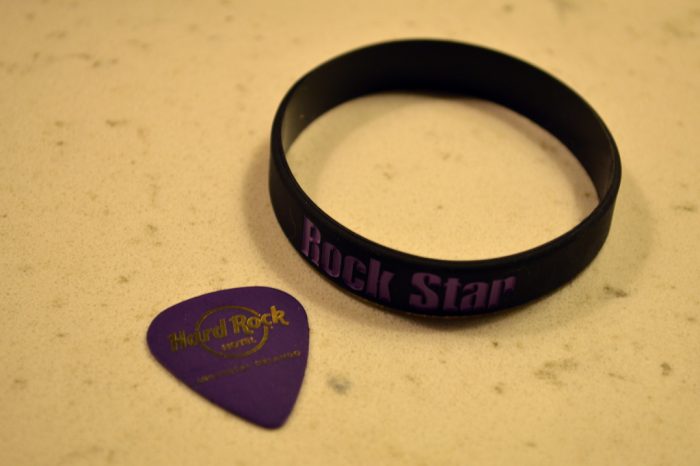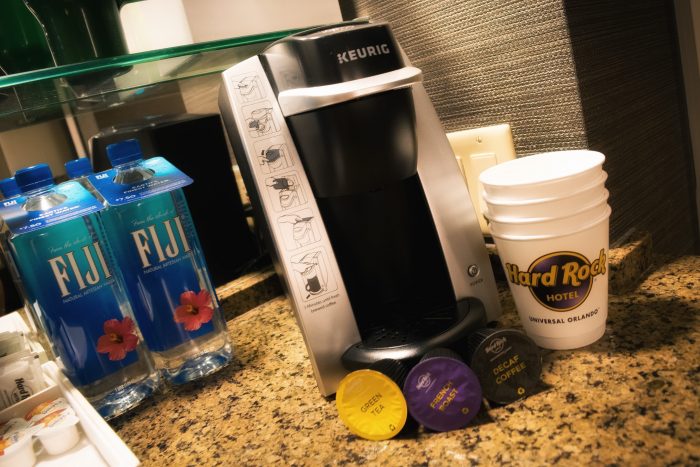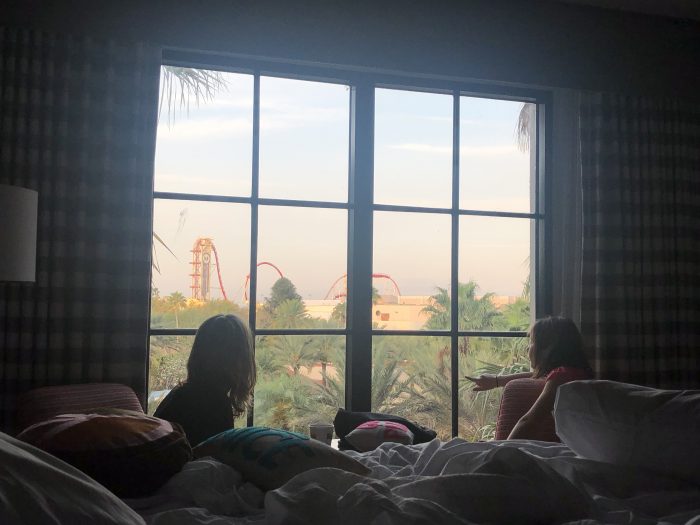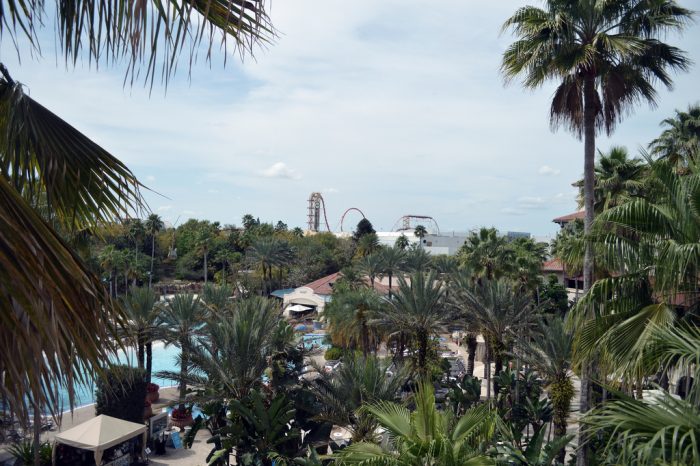 Each Room Key Is An Unlimited Express Pass
For many theme park fans, one of the biggest advantages in staying at the Hard Rock, Portofino, or Royal Pacific is the fact that every person staying in the room gets Unlimited Express Pass in the parks. This is an incredible deal and allows you to "skip the lines" at all your favorite Universal attractions, including those in the Wizarding World.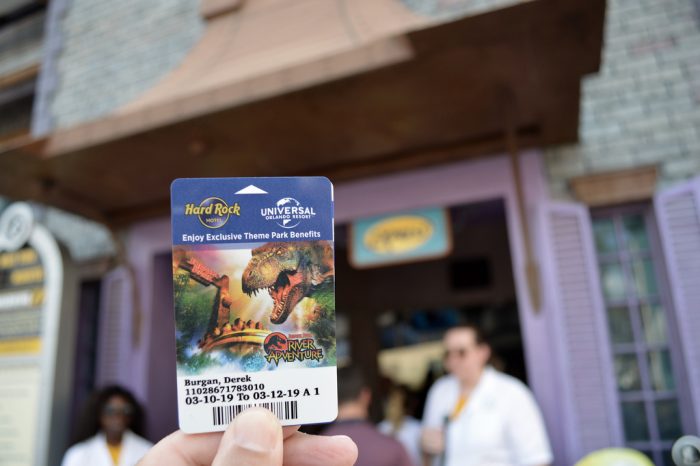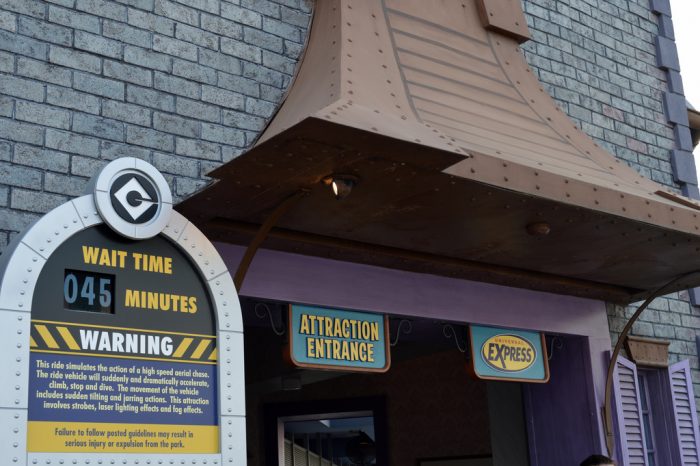 # 2 – The Sound of Your Stay
One of the absolute coolest things about the Hard Rock Hotel is the ability to have an actual guitar or turntable delivered to your room. With the picks program, guests have the opportunity to borrow a Fender guitar for their stay. Guests have a choice of 20 different guitars, and they are delivered to the room with an amp and a pair of professional headphones. The kiddos completely lit up seeing this guitar and hearing the music.
Another program that the Hard Rock Hotel has is called wax. This allows guests to have a Crosley turntable delivered to their room with a collection of 10 albums. When we took the first album out of its jacket and our 9 year old asked "is that a CD?," we had never felt older in our lives. Thankfully the smooth sounds of the record made everything better.
Both of these programs are completely free. They require a credit card hold upon sign up ($1000 for the guitar and $200 for the turntable and albums) but the hold is released once the items are returned.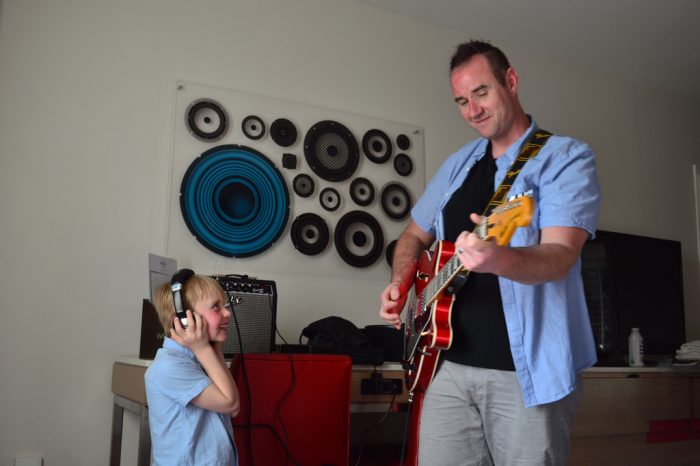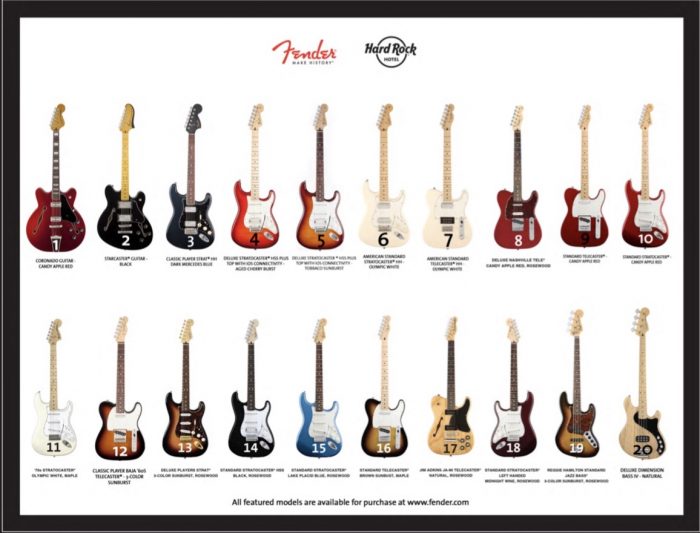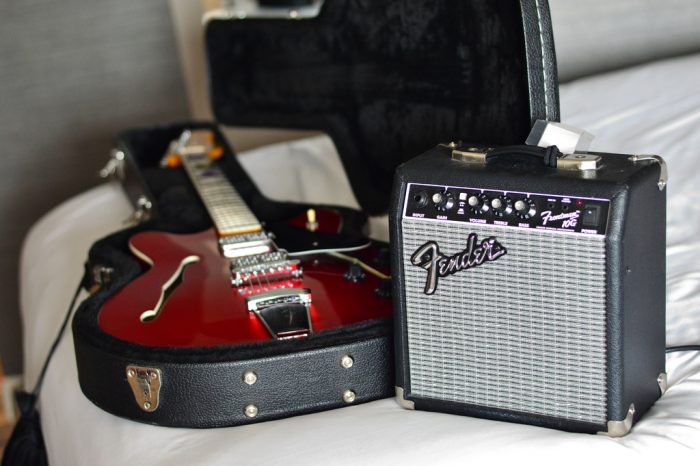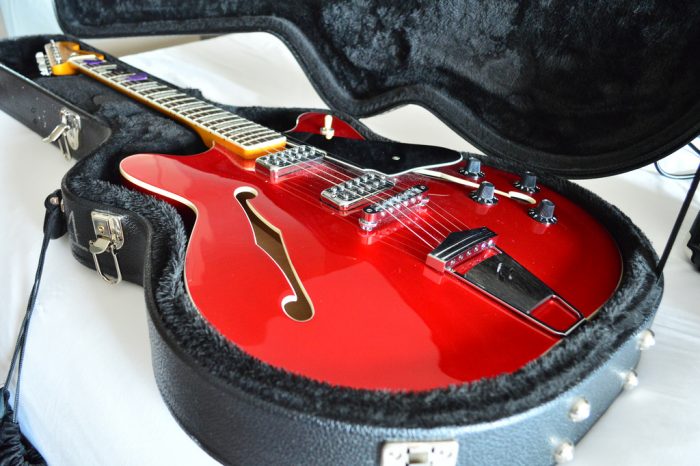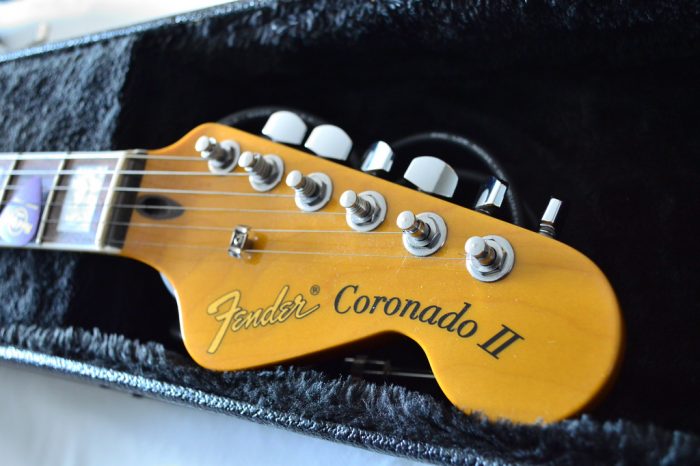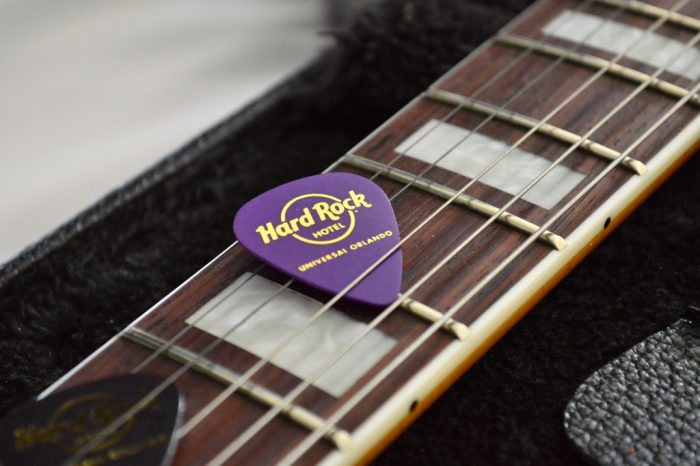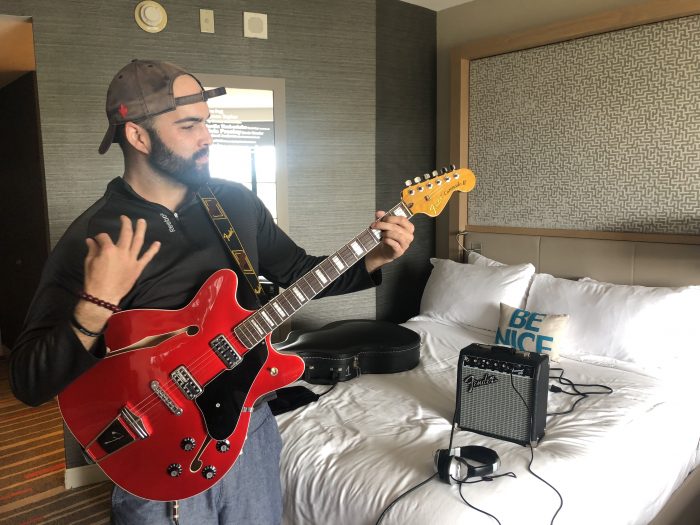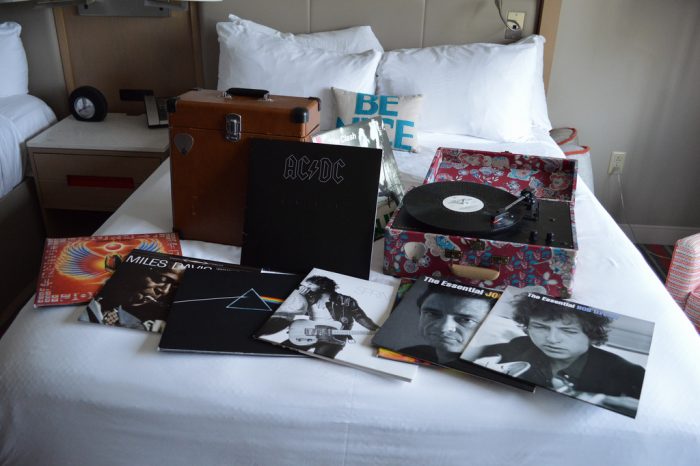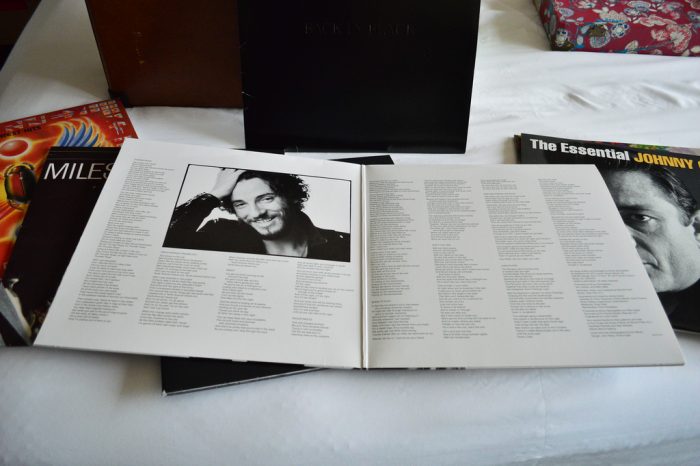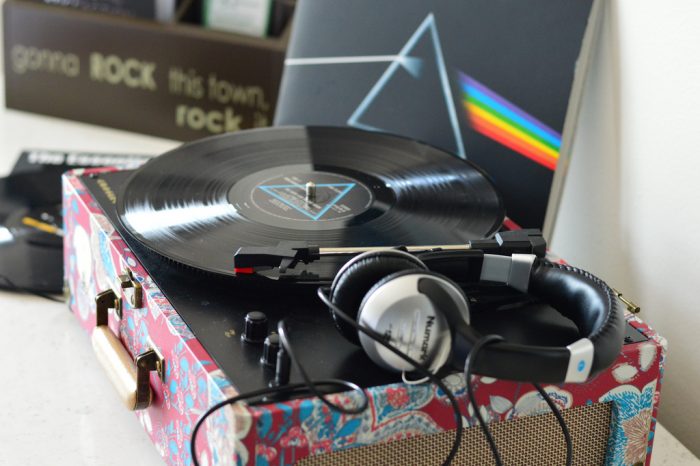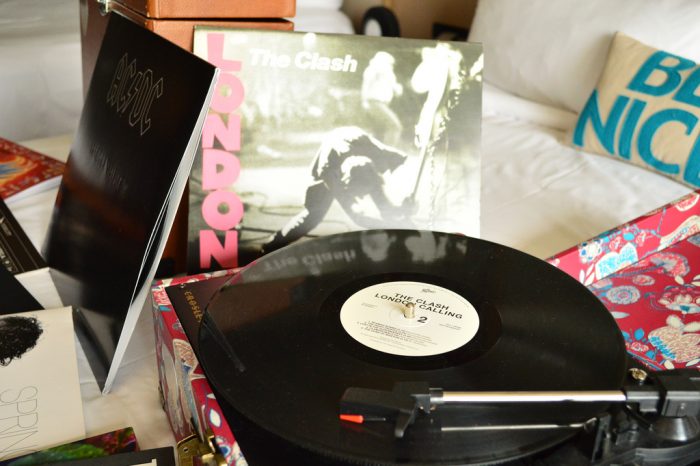 # 1 – The Pool
The Hard Rock's pool is an attraction all by itself and is the place to see and be seen. Situated in the middle of the resort's C-shaped main building, the 12,000-square foot pool includes a 250-foot water slide, sand beach, and underwater speakers so you can hear the music while you swim. Adjacent to the pool is a fountain play area for small children, sand volleyball court, ping pong tables, shuffleboard, and hot tubs (including one solely for adults.) Our kiddos – world renowned experts on hotel pool slides – have determined that the Hard Rock has Universal's best hotel pool slide.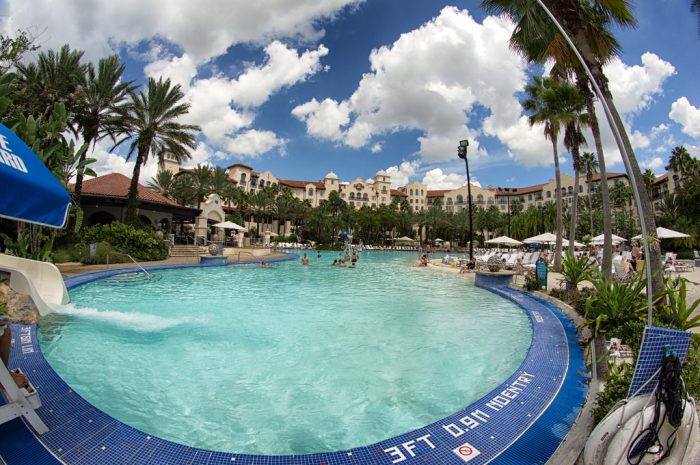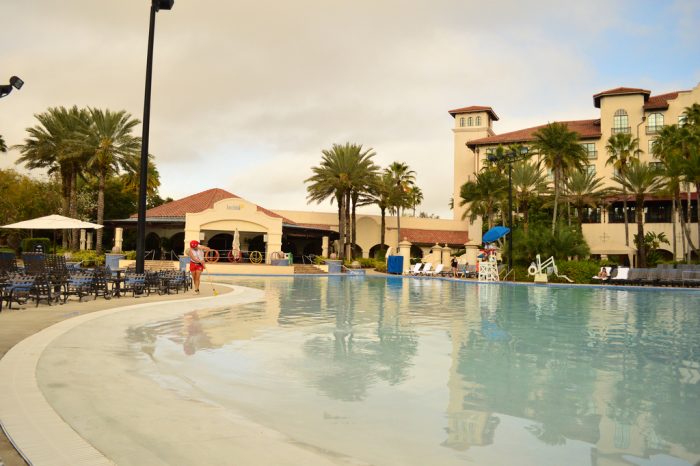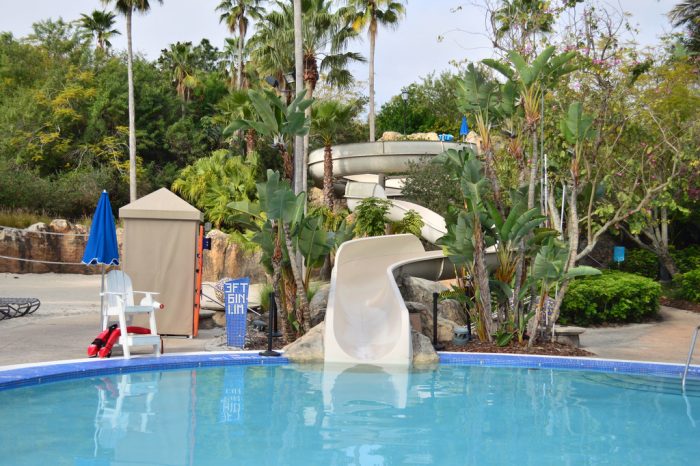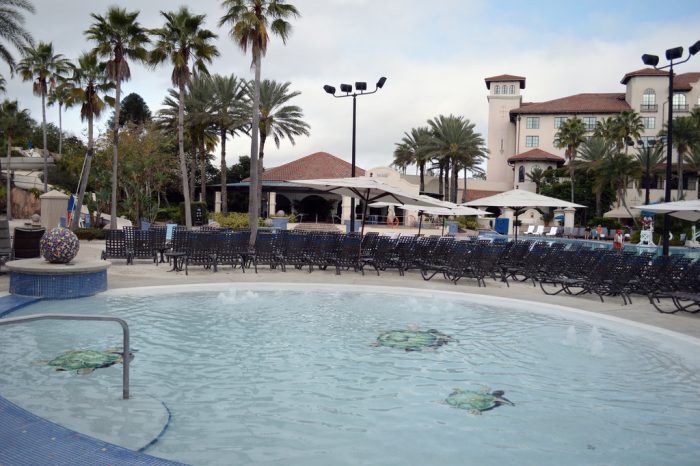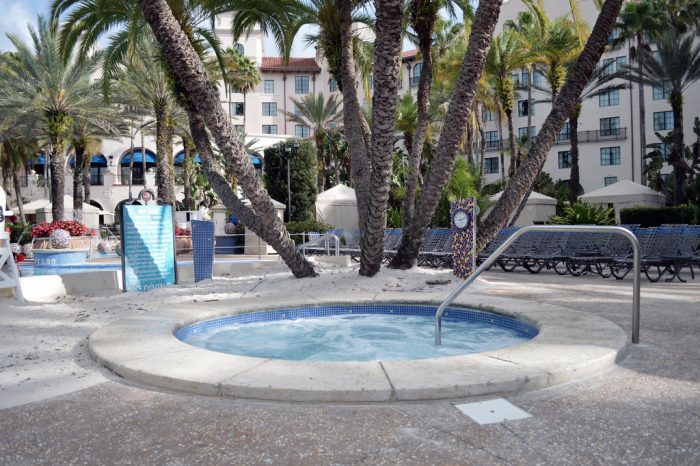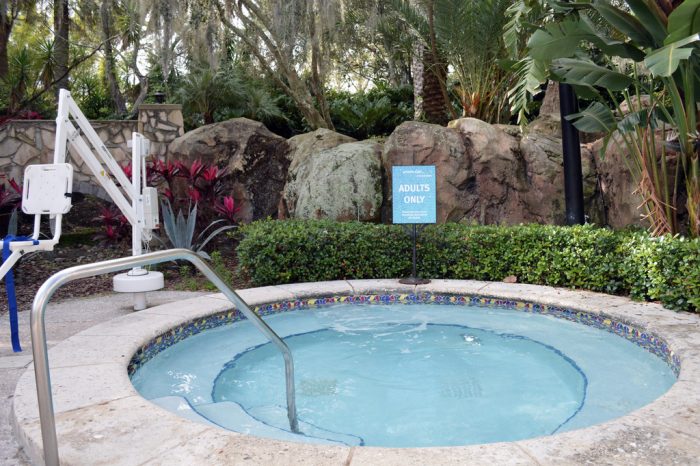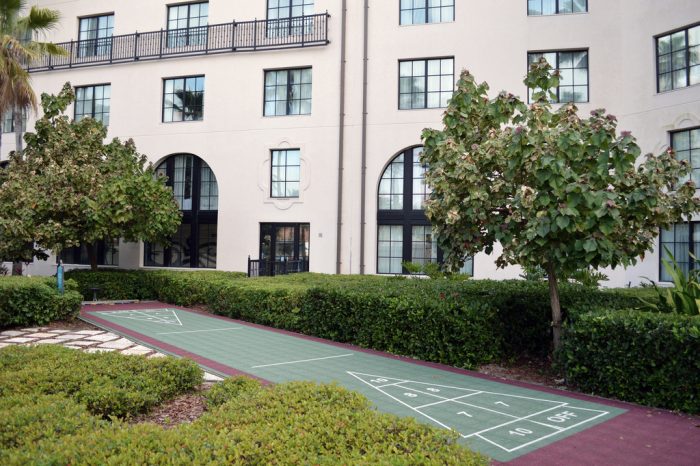 The Hard Rock has many private cabanas around the pool available for rent. Each has a TV, ceiling fan, a refrigerator (which includes soda and water) and a dedicated server to bring drinks or food from the bar. We had a cabana for our pool day – something we've found invaluable when having small kids running around – and the Hard Rock brought out a pack-and-play for the 10 month old baby in our party. There were a lot of poolside games throughout the day for both kids and adults, including a hula hoop contest, water balloon toss, scavenger hunt and more. Prizes for the kids were toys and ice cream, while adults got vouchers for drinks at the bar.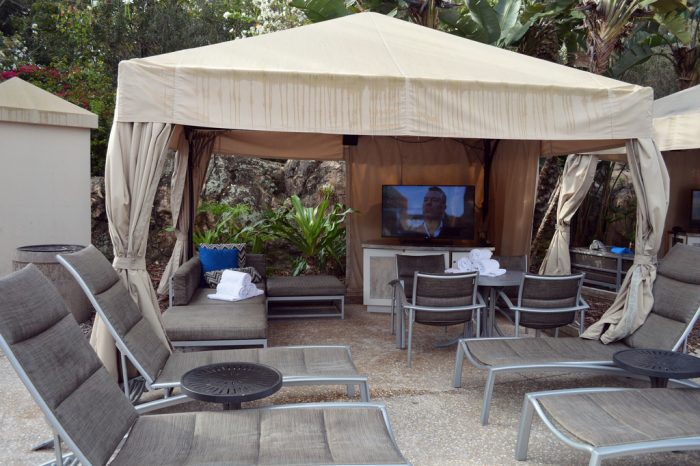 The beachclub Pool Bar!
Until now I have always considered the Bula Bar at the Royal Pacific Resort as my favorite pool bar in Orlando. My rankings have now been adjusted to reflect the Hard Rock's beachclub as the new king. With a large amount of covered seating, an off-the-charts menu, and incredible service from the servers, to the bartenders, to the food runners, the beachclub makes it hard to justify ever leaving the pool!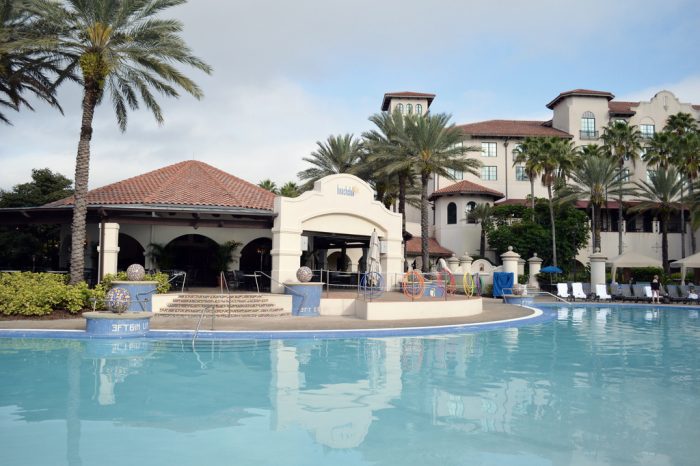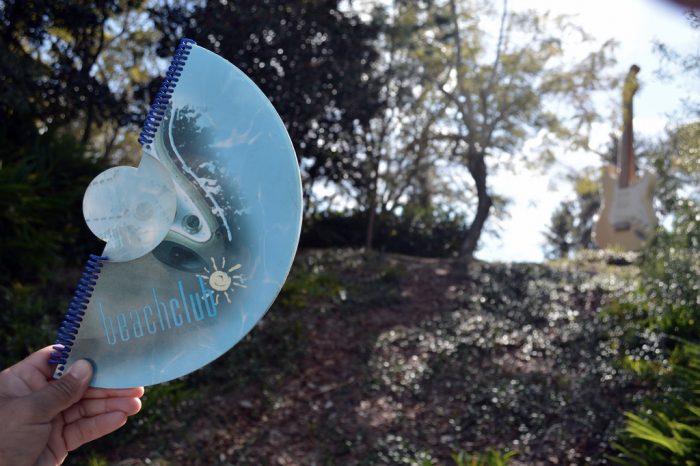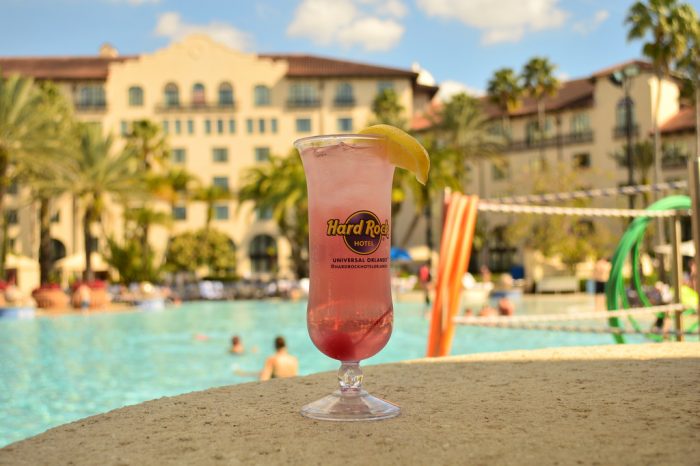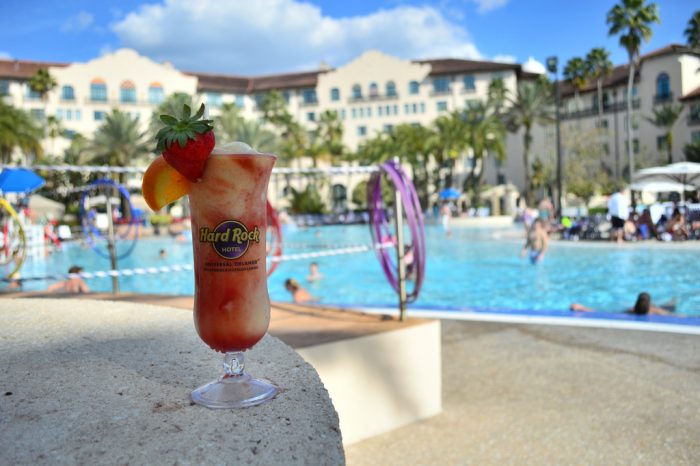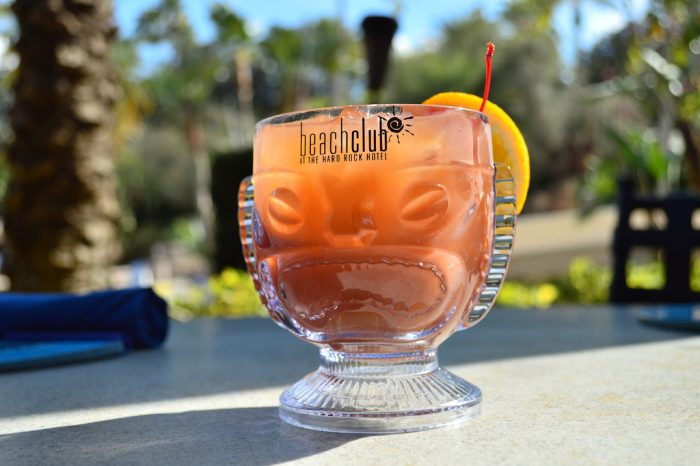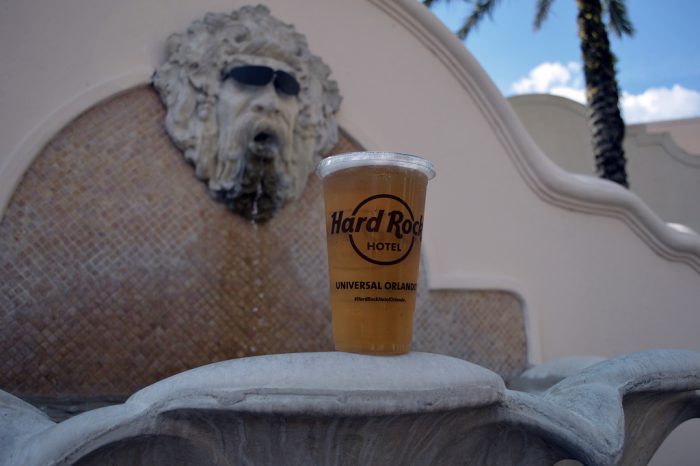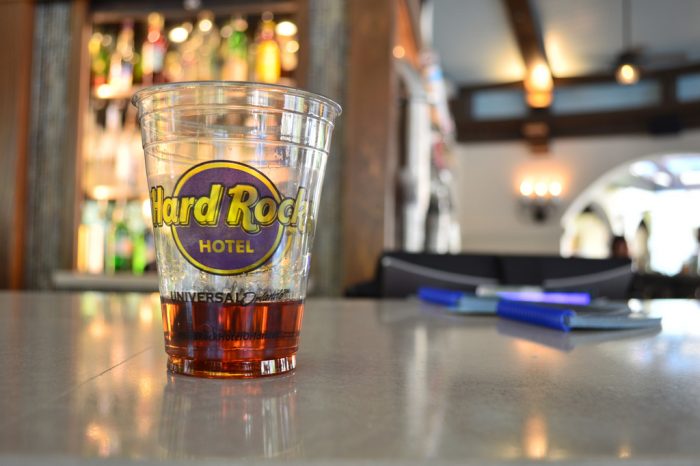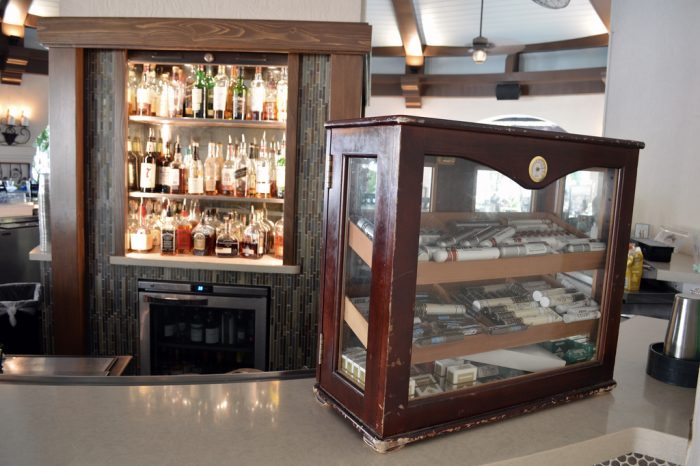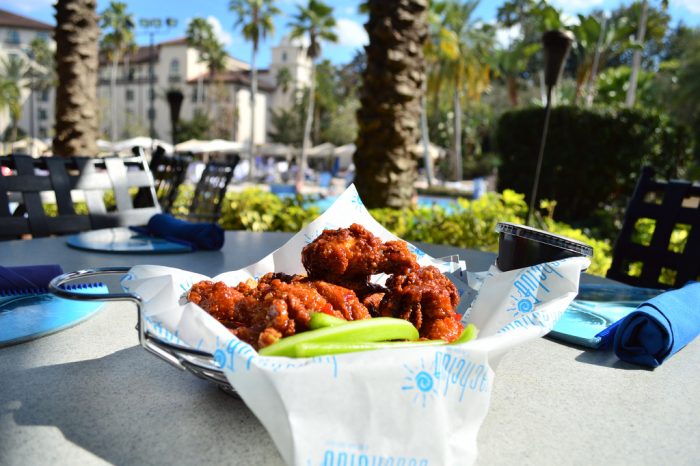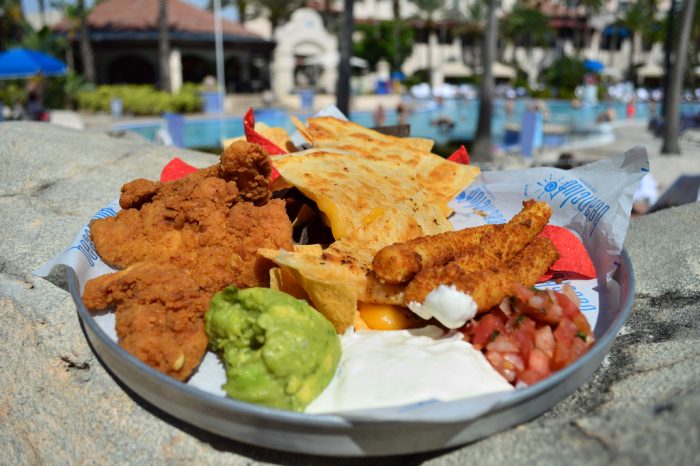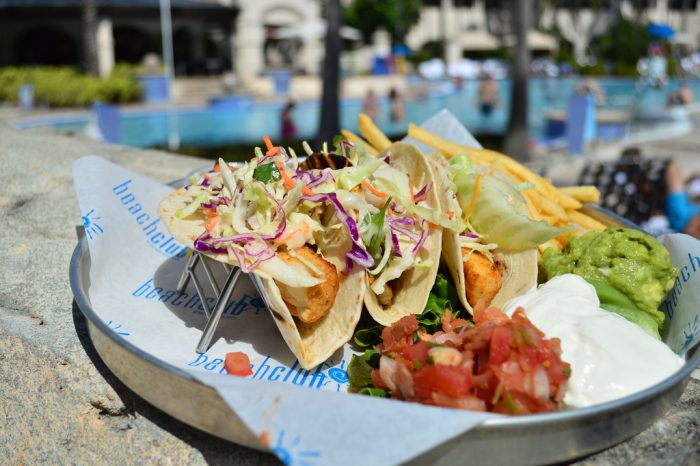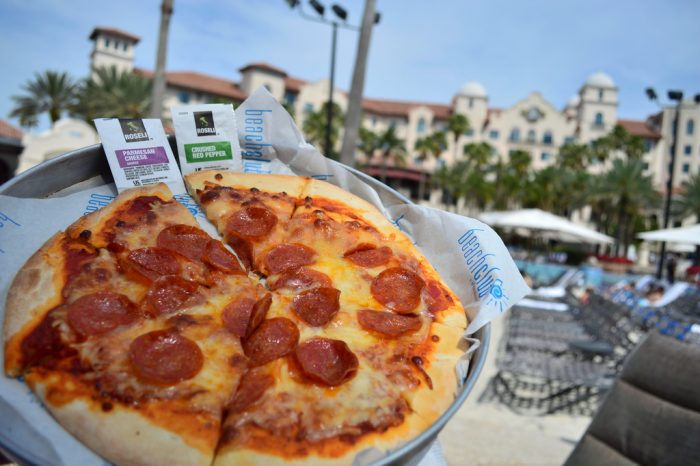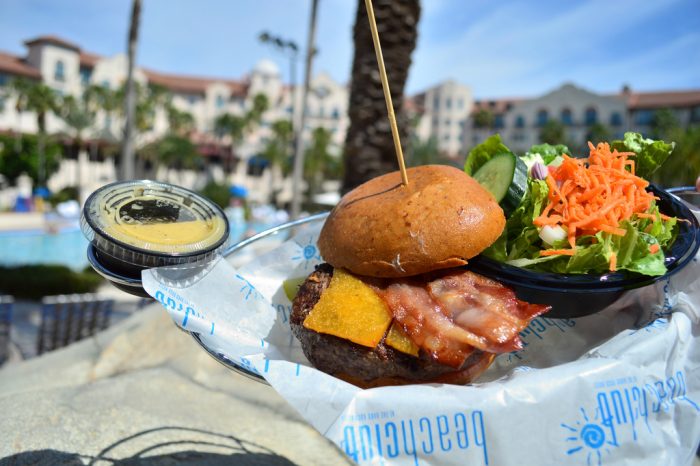 Honorable Mention – Location, Location, Location
Disney has several resort areas where location is king. Who doesn't want to stay at one of the monorail resorts and enjoy a quick ride over to the Magic Kingdom? A stay at Disney's Yacht or Beach Club is a hop, skip, and a jump away from both Epcot and Disney's Hollywood Studios. Because of the compactness of Universal, a room at the Hard Rock is within walking distance to everything at the Universal Orlando Resort. You're less than 10 minutes door to door from your room to Universal Studios Florida,  Toothsome or Voodoo Doughnut. Unlike the Contemporary, where your walk to the Magic Kingdom includes a stoplight and waiting for traffic, your walk from the Hard Rock is along a lush garden walkway filled with palm trees and bamboo.
You don't have to walk if you don't want to, as Universal provides complimentary water taxis to CityWalk and there is almost always a pedi-cab more than willing to take you as well (they work solely on tips). There is also complimentary shuttle service that goes direct to Volcano Bay.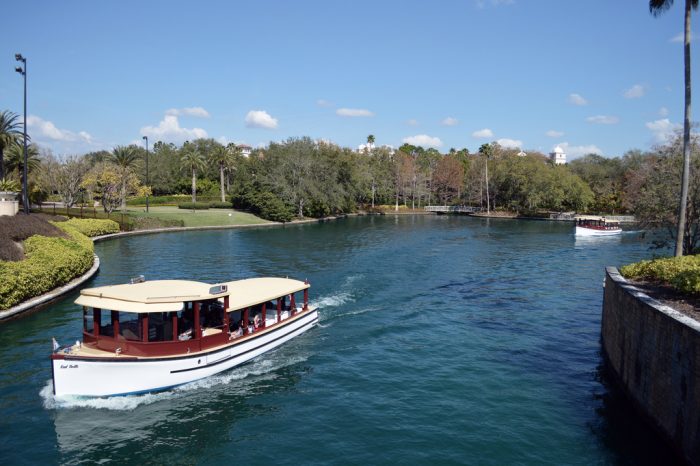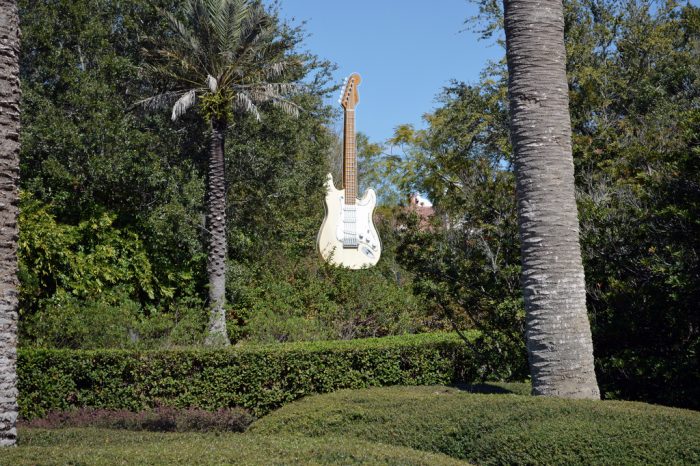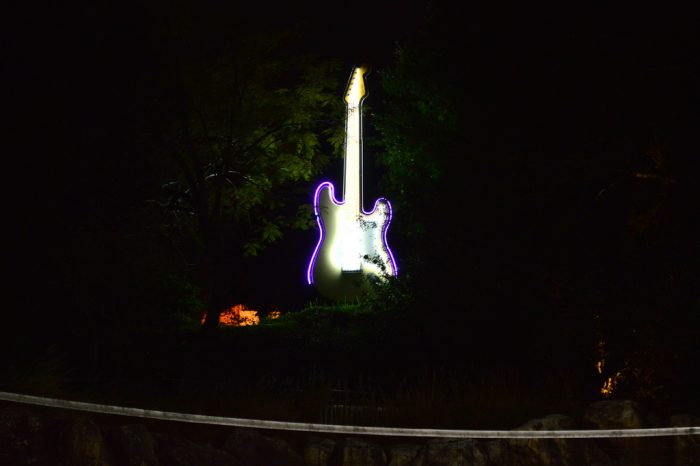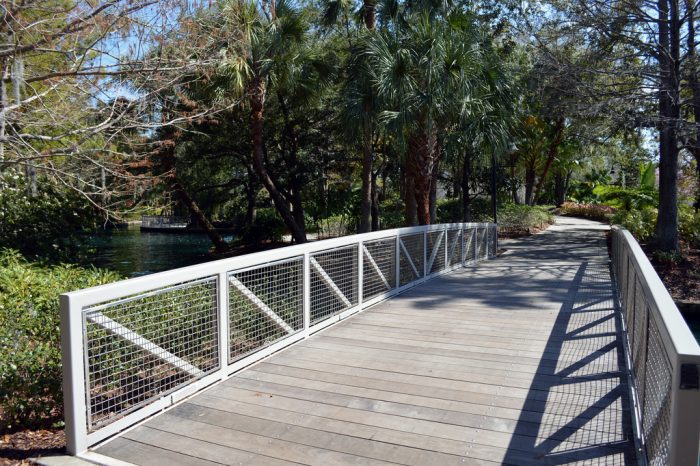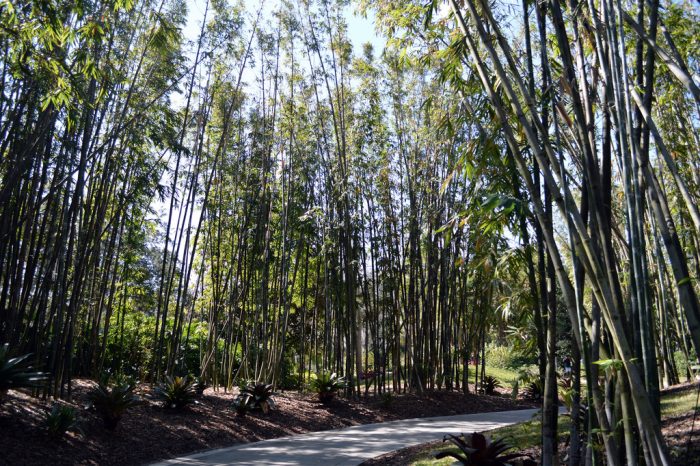 Double Secret Honorable Mention – Rock Shop
Located off the main lobby, Hard Rock's Rock Shop is Universal Orlando's best onsite hotel gift shop. Not only can you get your sodas and snacks, but the shop is filled with unique items that are exclusive to the hotel. Magnets, pins, cups, shirts and more!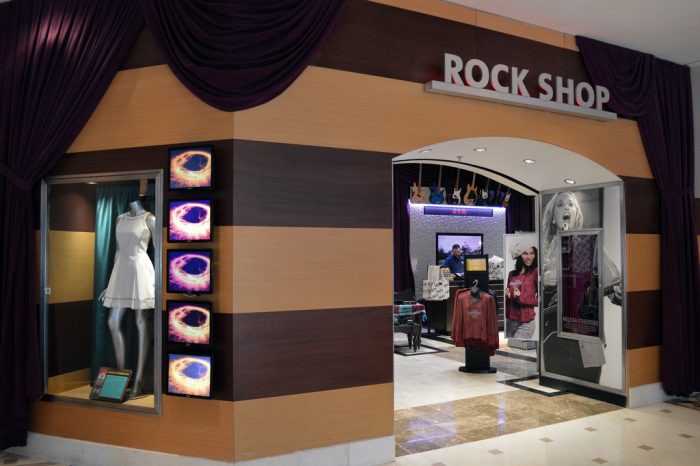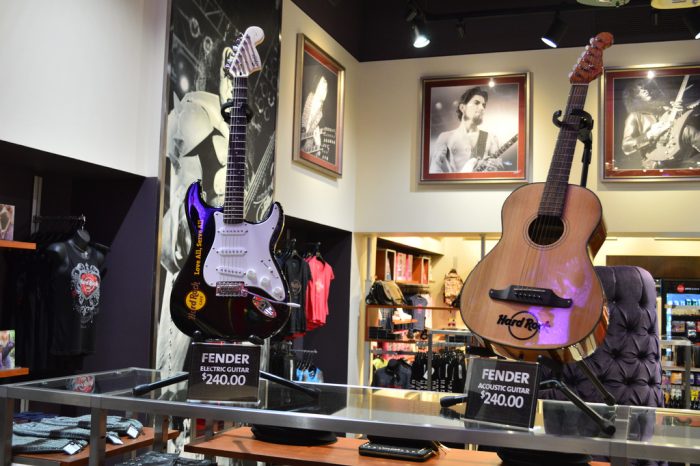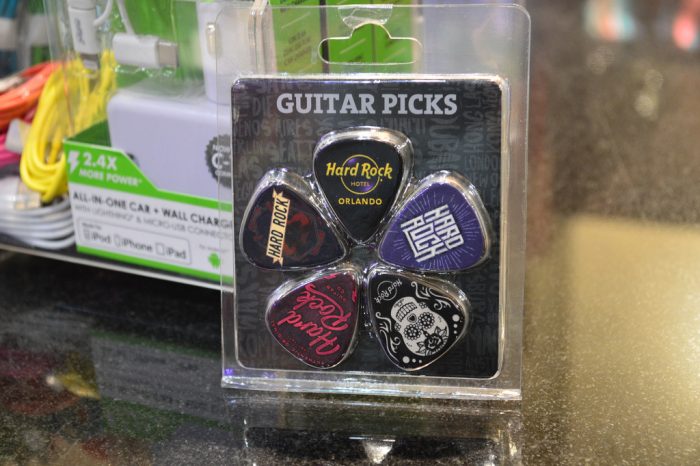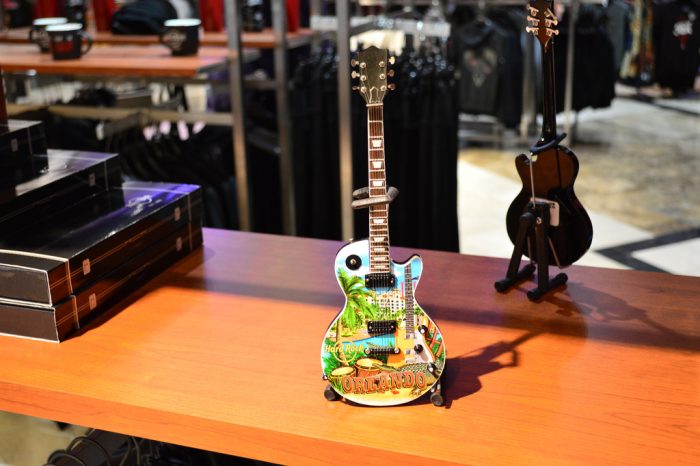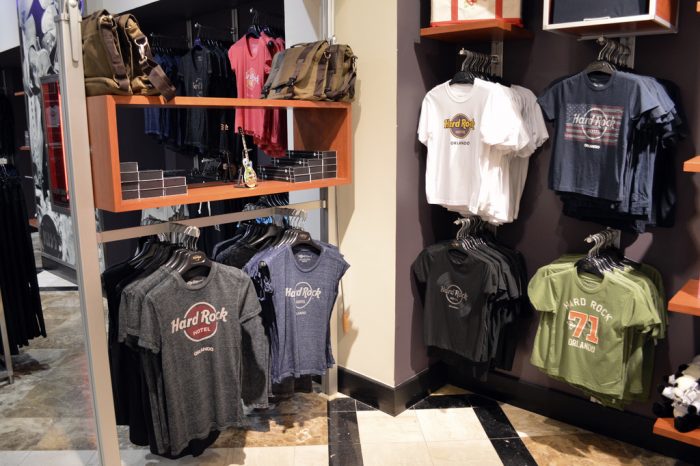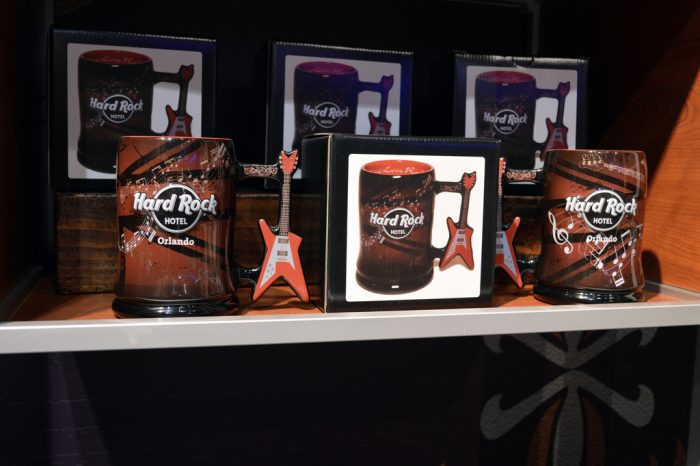 And yet…THERE'S EVEN MORE!!
We're going to have to revisit the Hard Rock Hotel in a future SATURDAY SIX because there is just so much in the hotel that we want to give its fair due. Aside from a solid gym, there is the Palm Restaurant (and its famous caricatures,) Velvet Lounge (and its intimate Velvet Sessions live performances) and more!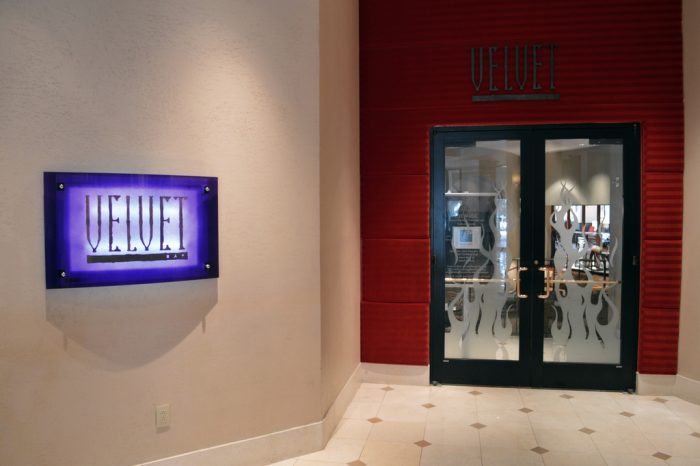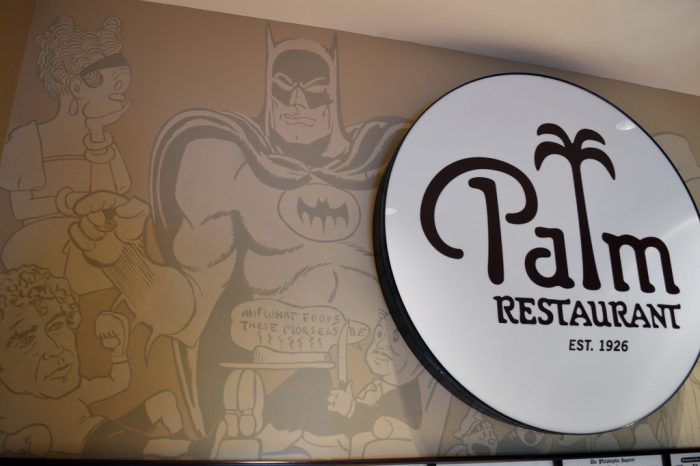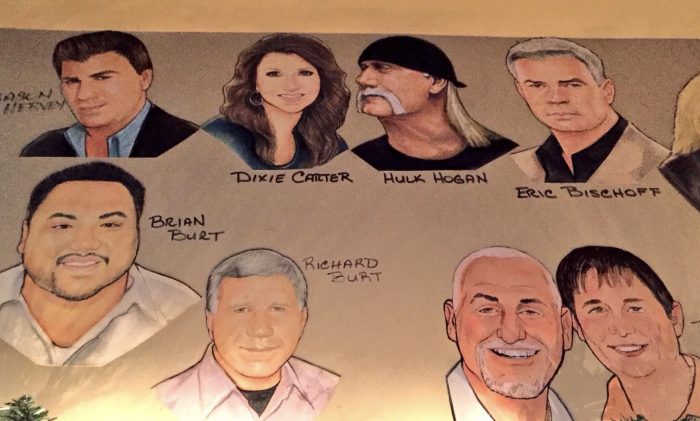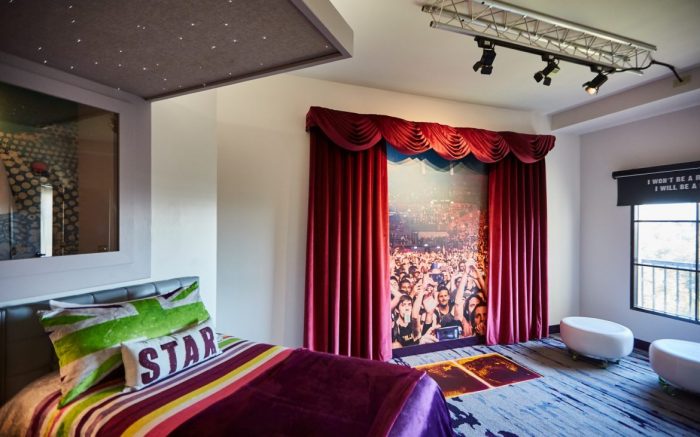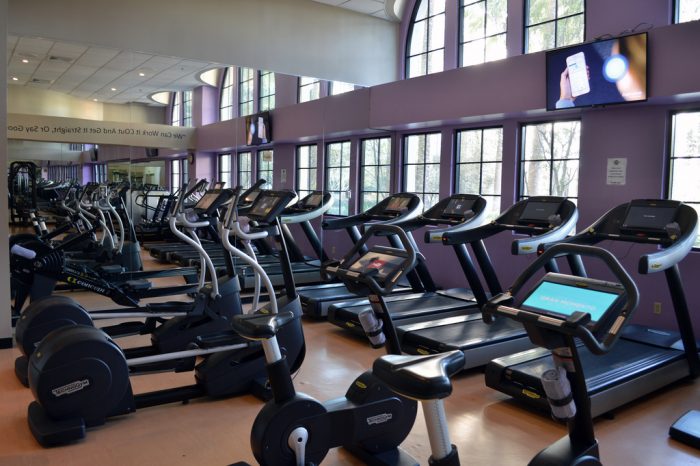 So there you have it: Six Reasons We Love HARD ROCK HOTEL at Universal Orlando! See you next weekend for the latest installment of the SATURDAY SIX, where we'll look at something fun from the world of Disney and Universal. If you enjoyed yourself, be sure to check out The Magic, The Memories, and Merch! articles, or, for your listening pleasure, check out the E-Ticket Report podcast. You can also follow Your Humble Author on Twitter (@derekburgan).
If you enjoyed this article, you will surely like the following: 
6 Reasons We Love Universal's ROYAL PACIFIC RESORT
6 Reasons We Love Universal's PORTOFINO BAY HOTEL
6 Reasons We Love Universal's CABANA BAY BEACH RESORT
6 Reasons We Love Universal's SAPPHIRE FALLS RESORT
6 Reasons We Love Universal's AVENTURA HOTEL
Special Thanks to The Elite Brandon Glover, photo wunderkind Mike Sperduto, my personal protege Hunter "Elvey" Underwood, the bio-est of all reconstructs @bioreconstruct, Mr. 'Ohana Tim Grassey, the SAT SIX Fun Squad of Parkscope Joe and Nick, hot shot Michael Carelli, and Hermione Granger's tutor Megan Stump for their invaluable assistance with this article. The SAT SIX is inspired each week by goofballs Aengus Mackenzie and LitemAndHyde and you Potterheads will  enjoy Meg's other blog work over at the Central Florida Slug Club.
FINAL PLUG! Did you know The 2019 Unofficial Guide to Universal Orlando has a special edition of the SATURDAY SIX in it?That's right, ANOTHER NEW ONE EXCLUSIVE TO THIS EDITION!Finally, someone came up with an actual reason to read a book. ORDER this baby now!