SATURDAY SIX News Desk: A 100% Serious Look at Recent Theme Park News From Disney and Universal
This week's SATURDAY SIX is special one as we once again dust off the blue blazer and step behind the SATURDAY SIX News Desk.  If you're like us you've been deluged with news lately. Many childhoods have been "ruined" because of female Ghostbusters, Justin Beiber – a noted Canadian – was offered $5 Million to perform at the Republican National Convention, and maybe most important of all Taco Bell created a Cheetos burrito. However we've been informed that a whole lot of stuff happened in the theme park world recently. So we took a page out of our old college playbook, guzzled down a dozen 5 Hour Energys, and pulled another all-nighter. We crammed as much information as possible into our brains so that we could  report back to you, Dear Reader, with all the relevant facts (and before we forget it all tomorrow). So sit back, know that you are getting all the news that's fit to print (and plenty more that's not), and let's begin our countdown starting with…
# 6 – Universal's Fast & Furious Supercharged Pushed Back to 2018?
While many people would scoff at the idea of the Fast and Furious franchise being an equivalent to Star Wars or Harry Potter, the box office numbers show that there is some smoke to that fire. To date the Fast and Furious movies are approaching four Billion dollars, which is about half of what SW and Potter have done, but F&F is picking up steam fast. In part thanks to F&F's ethnically diverse cast, it appeals to demographics across the globe in a way that very few brands can. For example, in China Fast and Furious 7 opened to $182,000,000 while Star Wars: The Force Awakens opened to $52,000,000.
Universal announced that Fast & Furious Supercharged would be making its way to Universal Studios Florida in 2017, replacing Disaster and Beetlejuice's Graveyard Revue. Walls were put up in front of the old attractions, and graffiti was spray painted along the walls teasing the upcoming Fast and Furious ride. Earlier this summer, the year "2018" suddenly appeared in the artwork, so it looks like Race Through New York starring Jimmy Fallon and Volcano Bay will be Universal's major projects opening in 2017. Supercharged, with a cast featuring more six packs than a Budweiser plant, will headline Universal's summer a year later. Hopefully this extra time will allow Universal to develop F&F merchandise that can approach the levels Disney gets with Star Wars and Universal gets with Potter, because that is one area the franchise is way behind in.
–
# 5 – At Comic Con Disney Announces Guardians of the Galaxy Attraction to a Mixed Near Unanimous Fan Reaction
After a one year break, Marvel Studios returned to the world famous San Diego Comic Con and dropped some major bombshells, including one for the Disney theme parks. After giving news on their upcoming film slate (including Black Panther, Dr. Strange, and Thor: Ragnarok), Marvel brought out the cast for Guardians of the Galaxy Vol. 2.  At the end of the Guardians presentation, it was announced that a new attraction was coming to Disney's California Adventure: Guardians of the Galaxy Mission: Breakout. As we wrote back in March (Looking at ways Disney can introduce Marvel to the theme parks) the Guardians of the Galaxy attraction would not be a brand new ride, but instead replace the Hollywood Tower of Terror. The reaction in Hall H was not what anyone would call overwhelmingly enthusiastic.
Video by Johan Souply.
Theme park fans being theme park fans, a petition was started on Change.org trying to get Disney to "save the Tower of Terror." As of this writing, the petition has almost 30,000 supporters.
Just as there has been a loud reaction by fans saying this isn't the best way to introduce the first Marvel ride inside an American Disney park (including yours truly on the recent E-Ticket Report podcast), many others have knighted up for Disney with the biggest defense being that the Tower of Terror in DCA is just a poor man's version of what we have down here in Florida (which was voted The Best Attraction at WDW by an all star panel of voters.) I will be the first to completely agree that California's Tower is a much lesser version of the iconic ride in Orlando, just as Magic Kingdom's Pirates of the Caribbean can't touch the original in Disneyland. However, DCA just finished a $1.2 Billion renovation to give the park a whole new look and feel. The overall theme of this entire redo was to try and replicate Walt Disney himself coming to California in the early 20th century. There is no other attraction inside DCA that fits that particular theme better than the Hollywood Tower of Terror.
Even if the Change.org petition gets 10,000,000 supporters, Guardians of the Galaxy Mission: Breakout is coming. However where the attraction is going is not even the most surprising part. The most jaw dropping fact is that Tower of Terror will not be shutting down until later this year, with Mission: Breakout opening up in Summer of 2017. Disney will be converting the ride over in a span of 6-9 months. More time is possibly being spent converting Pizza Planet over to PizzaRizzo at DHS. Frozen Ever After, which replaced Maelstrom in EPCOT, took a little over 20 months (and we'll talk about how that went very shortly.)
Long story short, whether or not you're for or against the ride replacing Tower of Terror, it is exciting to see that we could finally see a Marvel attraction inside a Disney park soon. Although you never get a second chance to make a first impression, and quickly converting over the iconic Tower of Terror building to a Guardians of the Galaxy attraction may not be the best call when you have access to Spider-Man, the Avengers, and the X-Men.
–
# 4 – Universal's Coke Freestyle Machines End Free Water Distribution
As a theme park blogger, we live and breathe on drama. When drama doesn't exist we have to create it, and nothing is better at creating faux outrage than anytime Universal does anything with water. This time the story revolved around their Coke Freestyle machines. Until this summer, anyone could use the water feature on the Coke Freestyle without buying one of the refillable cups. Then, without warning, all hell broke loose when one day when the water feature was taken off the menu screen.
The official answer was taken straight out of Disney's "due to Guest Demand" playbook, saying that the water feature was removed because more exciting drinks were coming in the future. The unofficial answer, one that we here at the SATURDAY SIX have come to after talking to many sources, is that the water feature was probably turned off for a couple reasons. One logical reason would indicate guests who paid for the Coke Freestyle refillable cups did not like standing in long lines behind people who were just there to get free water. Another reasonable answer is that people only getting the free water would also get ice, causing the machines to regularly run out of ice during the day. Regardless, guests can still get free cups of water at any Universal quick service or outdoor kiosk.
–
# 3 – Frozen Ever After Debuts With Many Technical Problems
As we wrote earlier, Frozen Ever After made its heavily anticipated debut in EPCOT this summer and was received very favorably by critics and fans. That said, many guests have encountered problems with some of the attraction's show elements. It is certainly not uncommon for major rides to open with technical problems, as both Disney's Seven Dwarfs Mine Train and Universal's Escape From Gringotts had their growing pains not that long ago. The difference is that Disney usually completely shuts down an attraction if it is "bad show" until it is fixed, but the well reported long lines have possibly caused Disney to keep running the ride unless several elements go down at once.
https://twitter.com/bobbyasen/status/751809160858181632
After a disastrous start to the summer seasons which included the indefinite delay of Animal Kingdom's Rivers of Light nighttime show, Frozen Ever After did not get a chance for a "test and adjust" period during what many guests call a "soft open." On June 20th there were walls up in front of the attraction, and on the morning of June 21st the ride was taking its first FP+ guests. In fact, Disney allowing guests to book FP+ experiences for Frozen Ever After certainly played into the Imagineers releasing the ride into operation before it was actually ready. All that said, given the constraints they had to work with, Frozen Ever After is better than it had any right to be. Yes, it probably doesn't belong in World Showcase, and it desperately needs a higher capacity, but the ride itself is fun. Disney did a fantastic job with the hand they were dealt.
–
# 2 – Soarin' Distortion
Soarin' Around the World made its debut in EPCOT this summer, and unless you are sitting in the direct center of the ride you get a whole new way to view famous landscapes and architecture from across the globe. With the new 4K resolution comes a whole new level of distortion, making buildings look like they are trying to Bend It Like Beckham.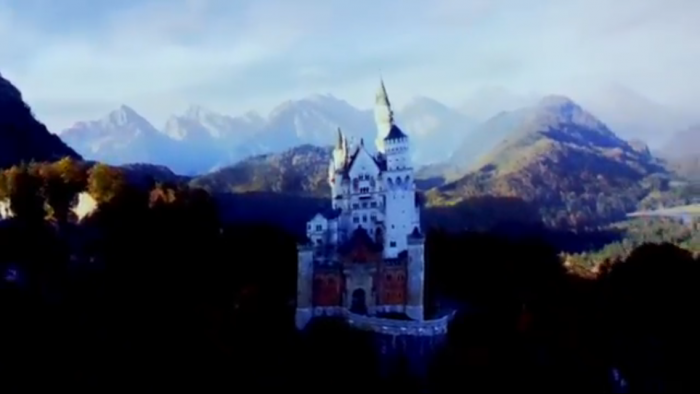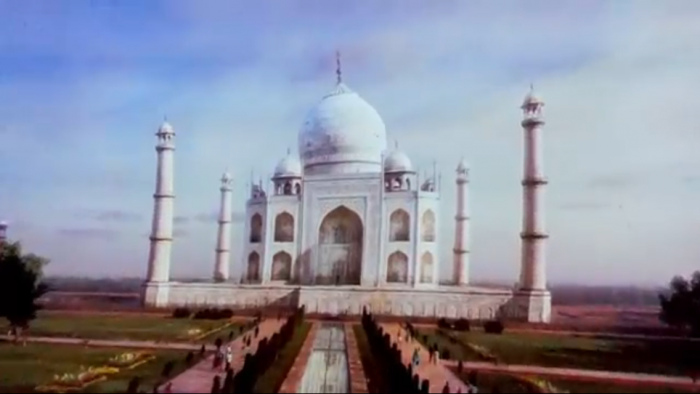 –
While the audiences still cheer at the end of every Soarin' Across the World ride, many guests are taken out of the moment by obviously animated objects. During the beginning of the film we see an obvious CGI polar bear that was only missing a six pack of Coca Cola on the ice next to it. A complaint on the previous Soarin' attraction was the lack of transitions during the ride, and now we can say for once and for all: be careful what you wish for. Soarin' Around the World is filled with digital transitions including both a plane and kite flying right at you, and elephants kicking up a storm of dirt. Unfortunately the people behind Soarin' Around the World apparently never watched Jurassic Park and learned the famous quote by Ian Malcolm, "Yeah, yeah, but your scientists were so preoccupied with whether or not they could that they didn't stop to think if they should."
–
# 1 – Pokemon Go in the Theme Parks
Who saw THIS coming? Pokemon Go was released earlier in July and became an instant worldwide phenomenon. Users of all ages, male and female, were going everywhere they could to capture virtual creatures. Once they capture these Pokemon, the users train them to battle other players in PokeGyms. If you are like Your Humble Author, none of that makes any sense whatsoever, but we can't deny the game's popularity. One element of Pokemon Go that is truly fantastic is that it forces users to leave their house in order to find the various Pokemon. This means people are going everywhere to find Pokemon, and we mean everywhere. Turns out one great place to find Pokemon is at your favorite theme park. Disney, Universal, and SeaWorld are all great place to discover whatever it is these players are looking for. There is even a Pokemon Go! in WDW twitter account to alert you to all the latest captures in Walt Disney World.
I'll admit that while I don't understand anything about the game, and have even less interest in playing it, it's great seeing so many friends involved in a common hobby. So have fun out there exploring and capturing your Pokeballs but most importantly STAY OFF MY LAWN!
So there you have it: A 100% Serious Look at Recent Theme Park News From Disney and Universal. Maybe even 110% See you next weekend for the latest installment of the SATURDAY SIX, where we'll be going to EPCOT. If you enjoyed yourself, be sure to check out The Magic, The Memories, and Merch! articles, or, for your listening pleasure, check out the E-Ticket Report podcast. You can also follow Your Humble Author on Twitter (@derekburgan)
If you enjoyed this article, you will surely like the following:
NEWS DESK: King Kong, SeaWorld Spies, WDW Preferred Parking
NEWS DESK: Mulch, Sweat & Shears RIP, WDW Monorail Problems
NEWS DESK: Muppets Restaurant, WDW Drones, FP+ Lines
Six Disney Obsessions We Just Don't Understand
Six Universal Trends We Just Don't Understand
Special Thanks to crack staff photographer Brandon Glover, #blocked and reported for spam Michael Sheehy, master photo manipulator Matt Cleary, Facebook own's Johan Souply, and blogger to the stars Megan Stump for their invaluable assistance with this article. Be sure to also check out Brandon on The Park Blogger podcast with co-host Aengus Mackenzie along with Meg's Yeti To Be Named Disney Podcast.