SATURDAY SIX Looks at the Latest Theme Park News Via Memes
This week's SATURDAY SIX takes a look at theme park news via MEMES! This week has been the longest year on record, and with a storm barreling down on Florida as this fine blog series goes to print, it doesn't seem to be getting better any time soon. However, one of the biggest strengths of humanity is our resilience, and our ability to make chicken salad when life gives us, well, you know. So we're going to look at some of the news from the past week, and despite how much it was "not great, Bob" we can still have some fun. Let's start it off with…
# 6 -RIP HHN
Let's just rip the band-aid off fast and start off with some depressing news. For the first time in 30 years, Universal cancelled their annual Halloween Horror Nights event. Remember that moment in A Christmas Story, when the neighbor's dogs come into the house and tore up the family's turkey?  As Ralphie and his family looked down in disbelief at the destroyed Christmas turkey, he thought…
The heavenly aroma still hung in the house, but it was gone, all gone! No turkey, no turkey sandwiches, no turkey salad, no turkey gravy, turkey hash, turkey a-la-king, or gallons of turkey soup! Gone, all gone!"
That's how this week was for HHN fans. No more speculating about what houses we would get. No online discussion about the upcoming scarezones. No one debating on Twitter whether Bill & Ted might be able to come back for a surprise appearance to tie-in with the upcoming movie. No arguing about how much we'd rather have original houses compared to IP-based houses. It was all gone like Thanos had just snapped his fingers again.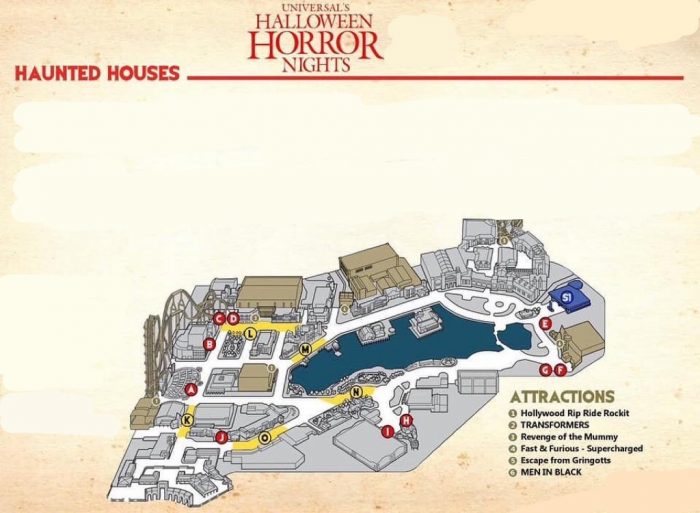 With HHN now gone, that left those of us in Central Florida do have an alternative…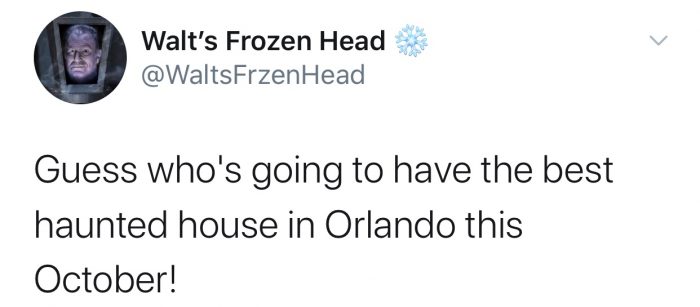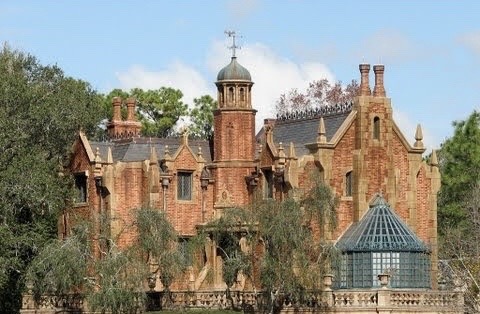 When Universal made the official announcement that there would be no HHN, it did so before it opened the HHN Tribute Store in USF. For those who don't know, the past couple years Universal has built an elaborately themed gift shop that is filled with incredible details and photo-ops for fans.  After the news of HHN's cancellation, our friends at Parkscope made an all-too-poignant commentary on what may happen to the tribute store this year….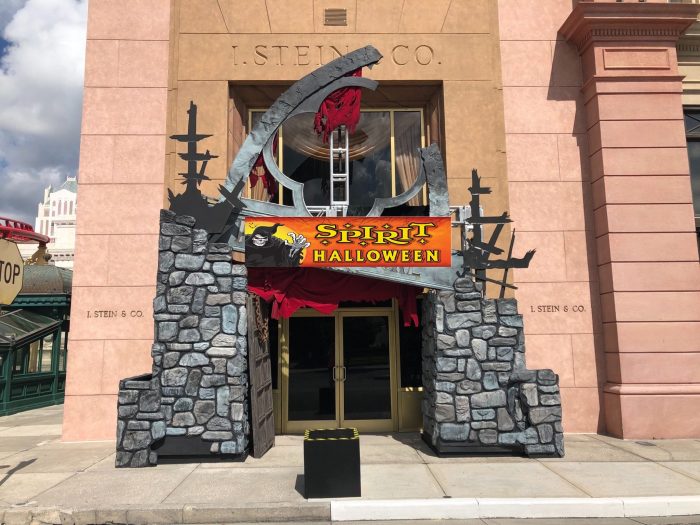 One of the small bits of good news we got this week was that Universal did open the tribute store and gave fans at least a small taste of what this year's HHN would have been like.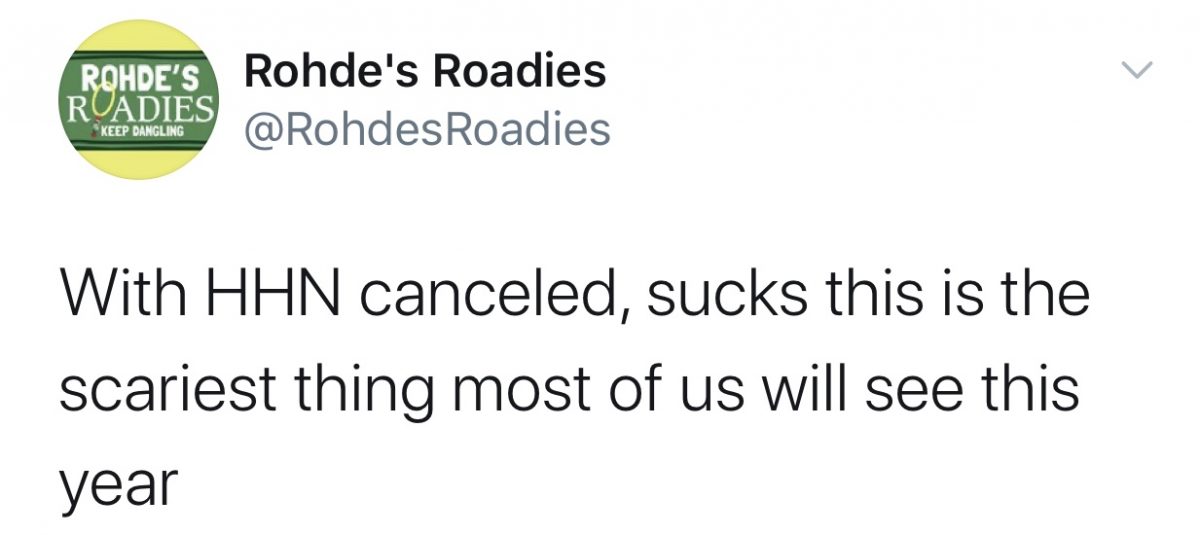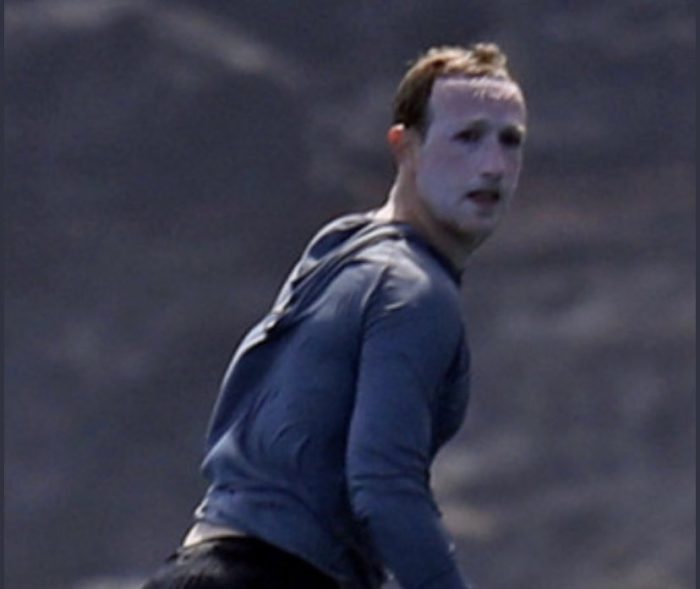 # 5 – What Will Replace Ample Hills
While Ample Hills Creamery started to reopen some of their stores across the country this past week, theme park fans were dealt a blow when the company announced the location at Disney's Boardwalk would not be reopening, and they would also not be going forward with the location announced for Disney Springs. Ample Hills had THE BEST ice cream on Disney property, so this one hurt. It did not take long for Disney to cover up the Ample Hills signage…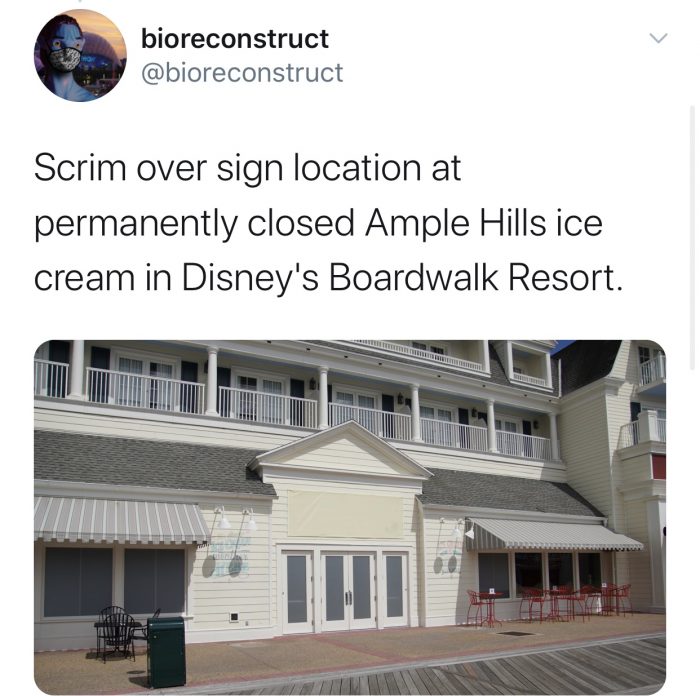 After @bioreconstruct posted the above photo showing a "blank" Ample Hills, DisTwitter went to work on creating what was going to replace it.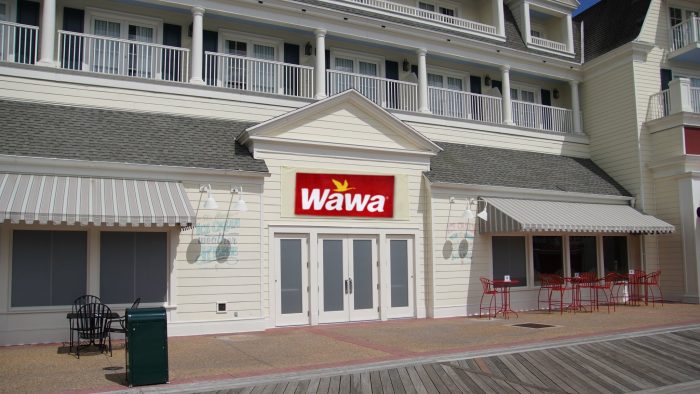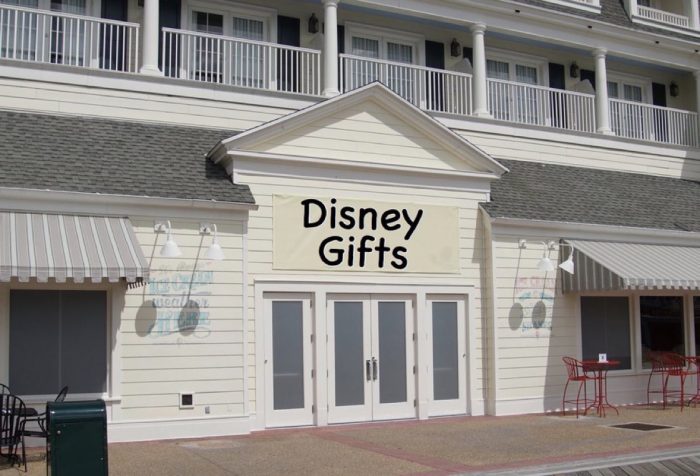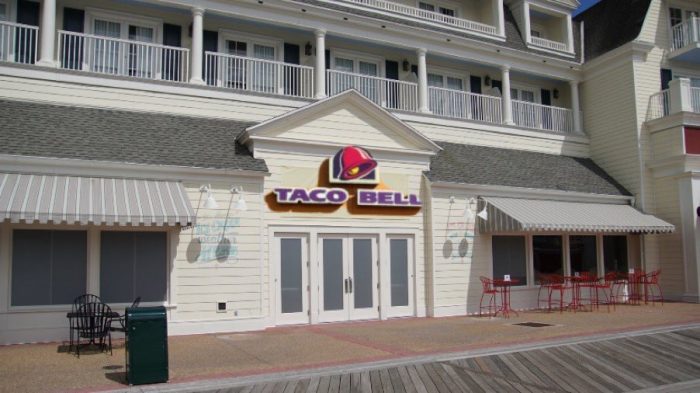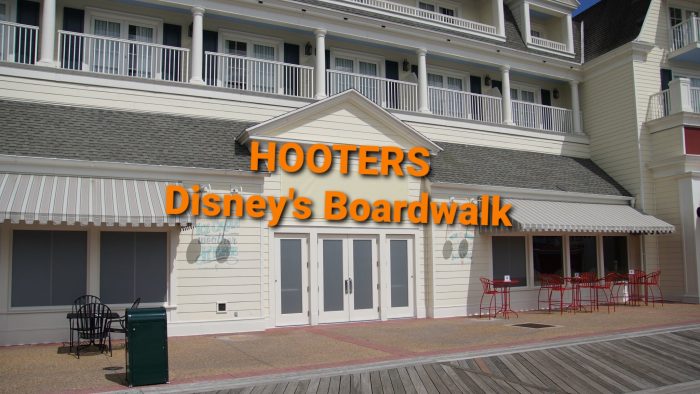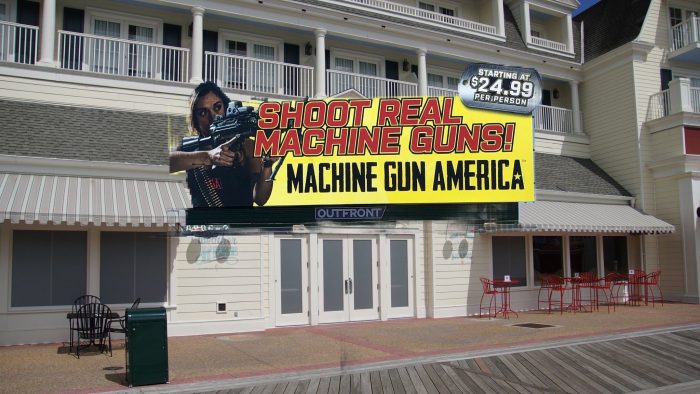 Our favorite though? Well that one is a no-brainer.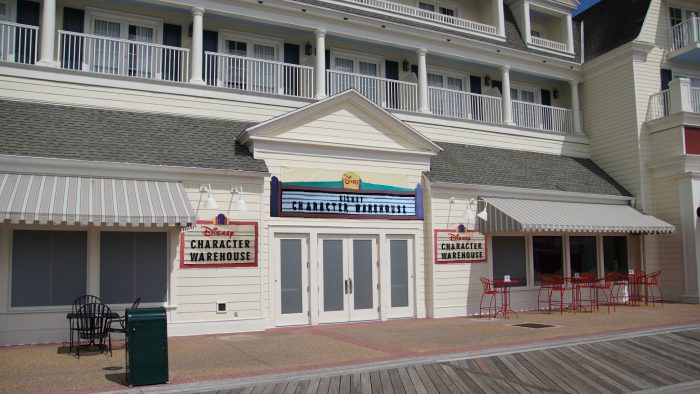 # 4 – I have a joke, but…
One of the things that went wild over Twitter this past week was the "I have a joke" meme. The trend had gone viral pretty fast – and probably should have stopped when former Presidential intern Monica Lewinsky made her brilliant tweet – but theme park Twitter joined the frivolity as well. Here are some of our favorites….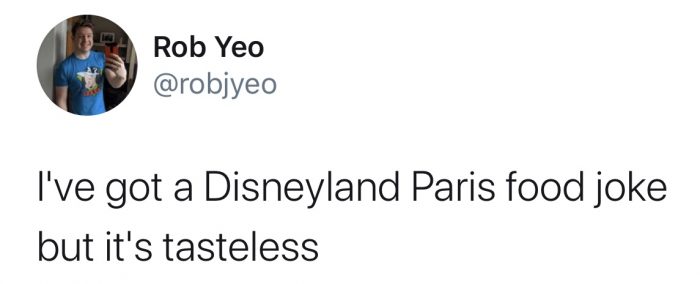 # 3 – José Carioca DOWN
We've been dealt a lot this past year, but no one was ready for the video showing the Jose Carioca audio-animatronic down during  the Gran Fiesta boat ride at EPCOT. However, that was only the beginning of this strange story…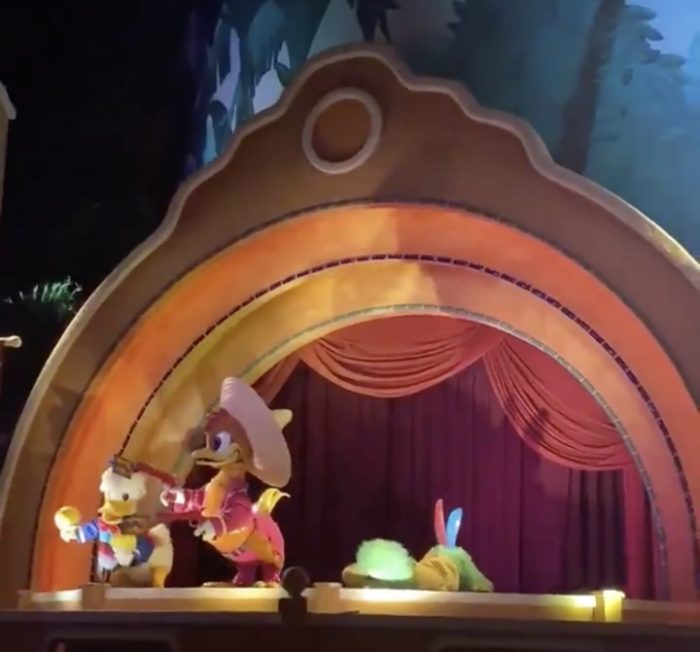 It didn't take long for people to have fun with this one, including a meme trend we just talked about…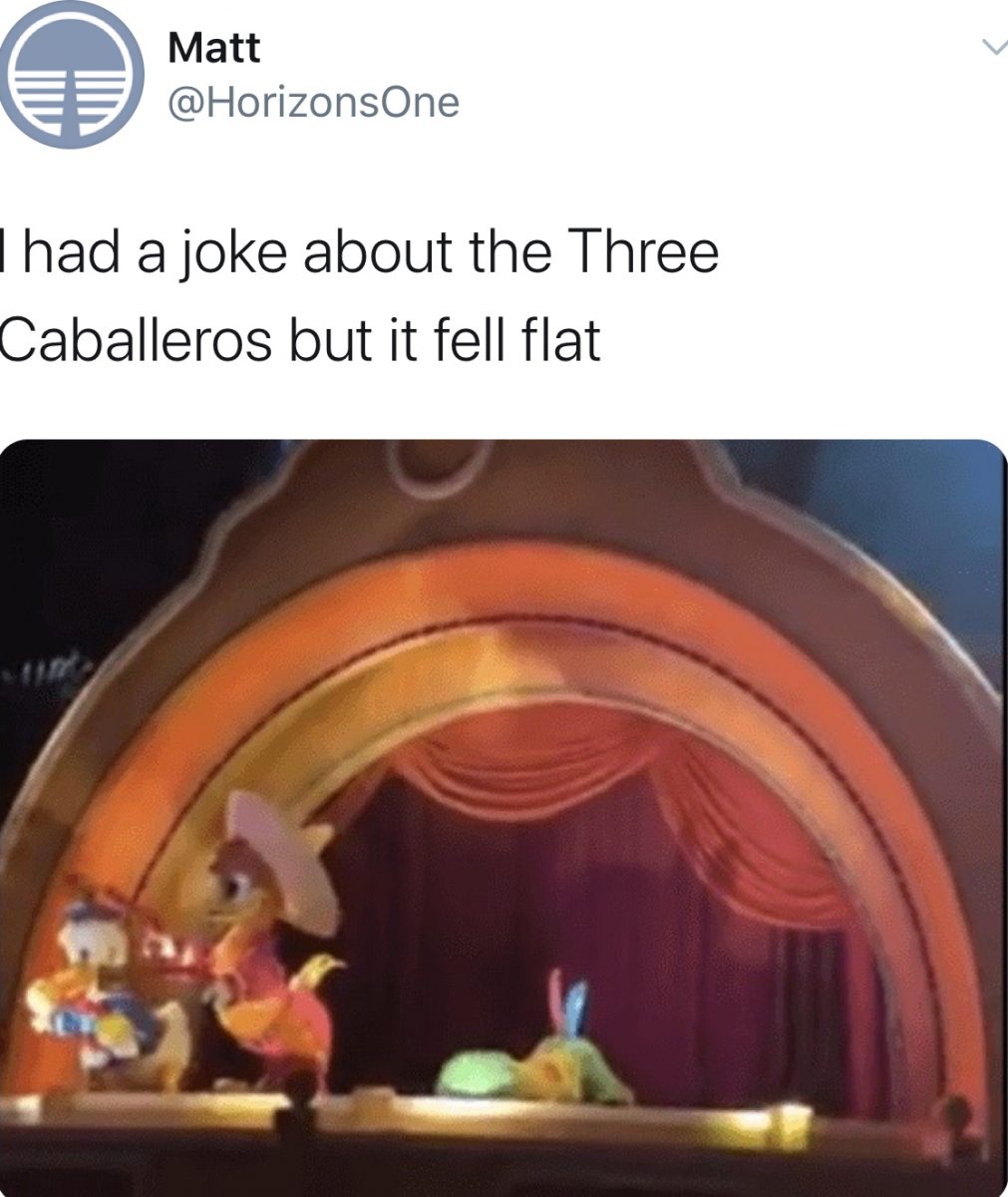 Artists were inspired as well.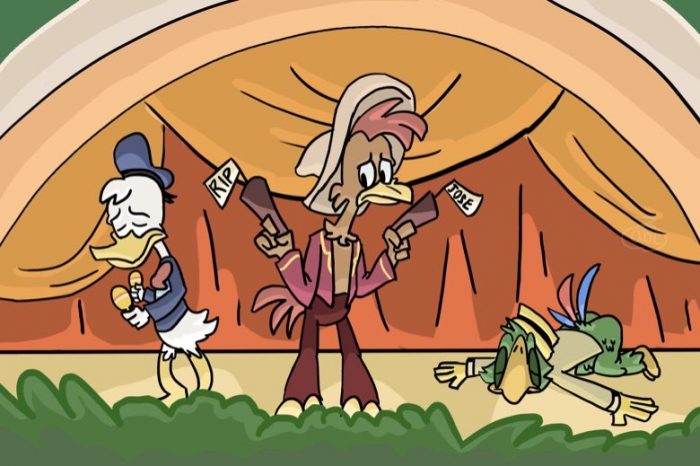 Instead of just closing the ride, Disney placed a bunch of stuff on the stage which appeared to be straight from the nearby Mexico Pavilion gift shops.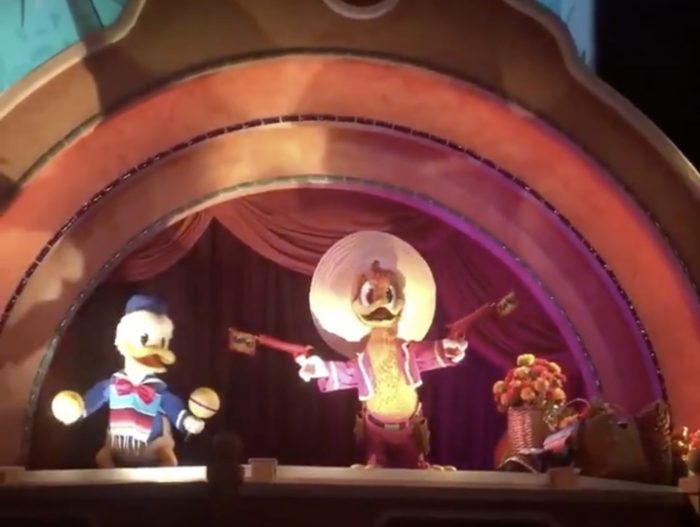 So, naturally we got appropriate followup…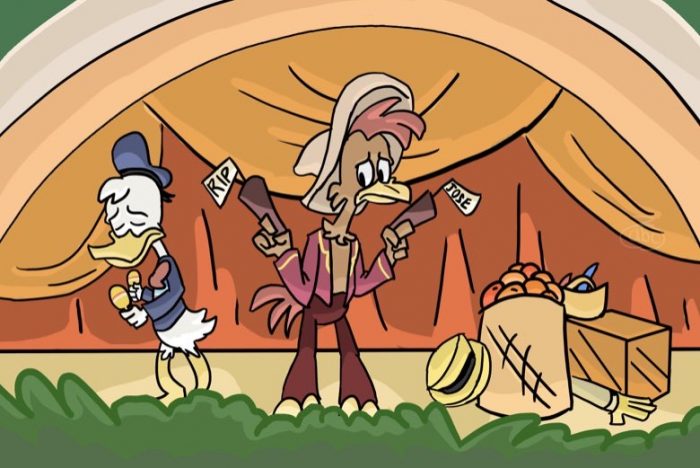 After that, a lot of the stuff was removed and some flowers were laid in Jose's place.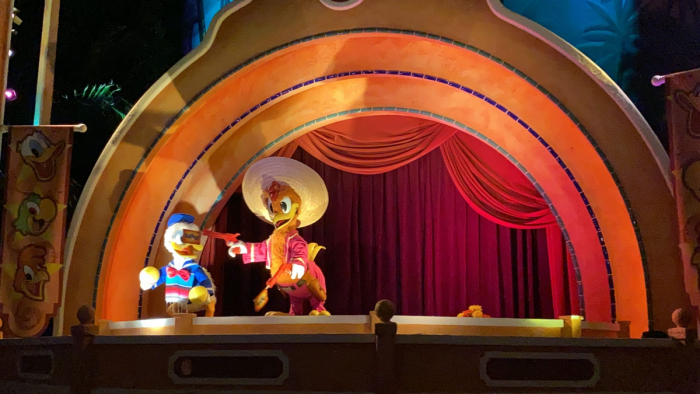 Which led to this amazing piece of artwork.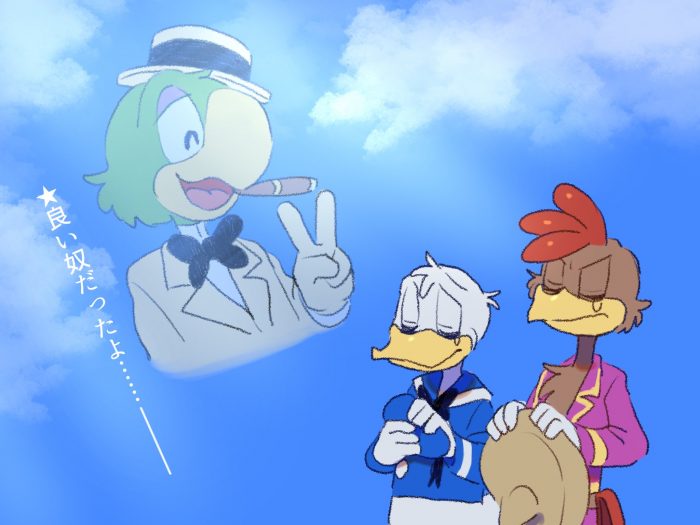 The good news? Jose was back in action as of this writing. Just another you-won't-believe-this-happened moment from the wacky world of theme parks.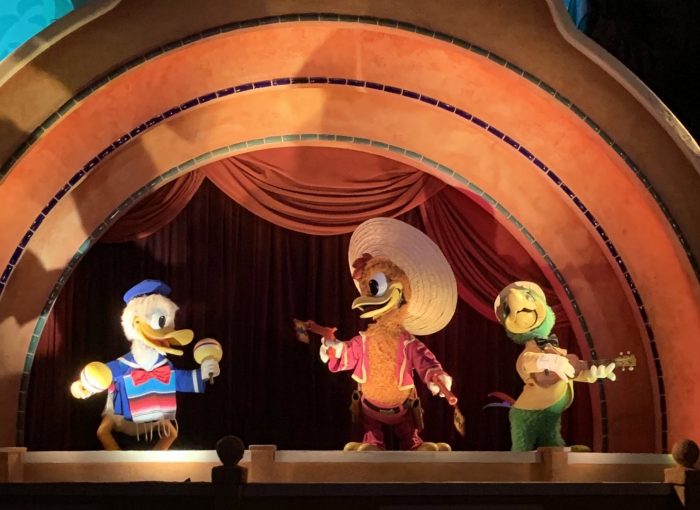 # 2 –  Fake News
The subject of "fake news" is a controversial one, to be sure. It got even more controversial in July when Twitter started flagging some commentary as violating their policy on distributing incorrect information. Nowhere on Earth is there more incorrect information than on Disney related Facebook pages, so thankfully we now have something for that…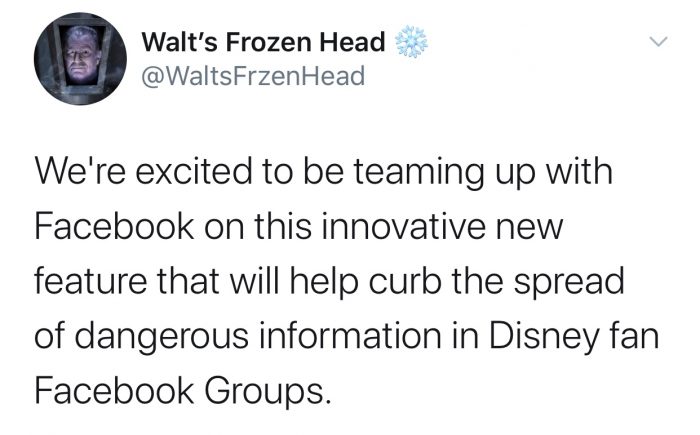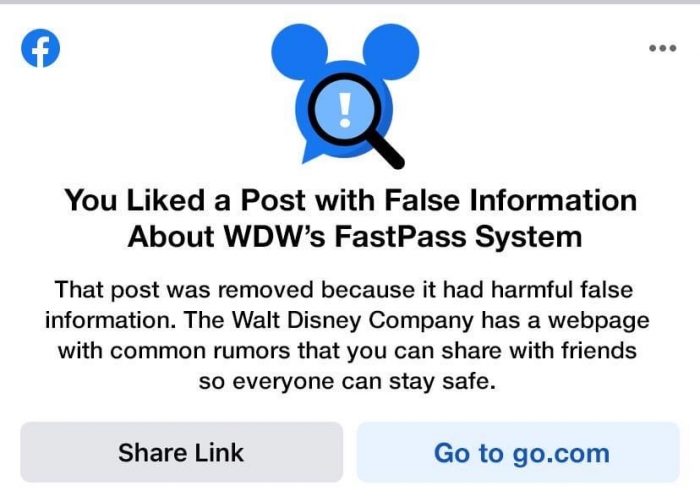 # 1 – Toothsome Chocolate Emporium and Savory Kitchen AND SUGAR FACTORY
Speaking of "this can't possibly be real" stories, earlier this week our friends at Attractions Magazine tweeted that Sugar Factory would be opening a new fast-casual restaurant concept in Orlando.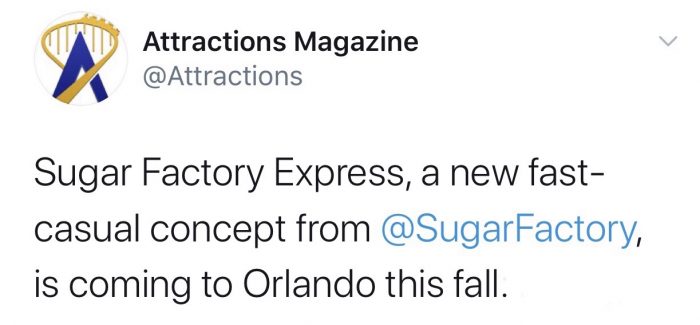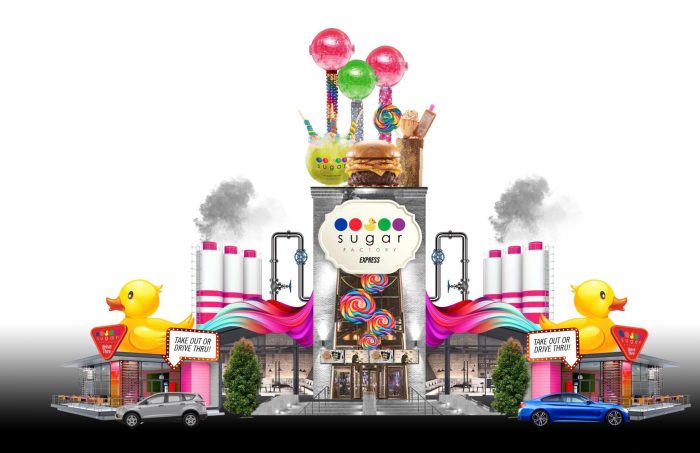 If you look at that concept art and think, "well that looks familiar," you're not alone…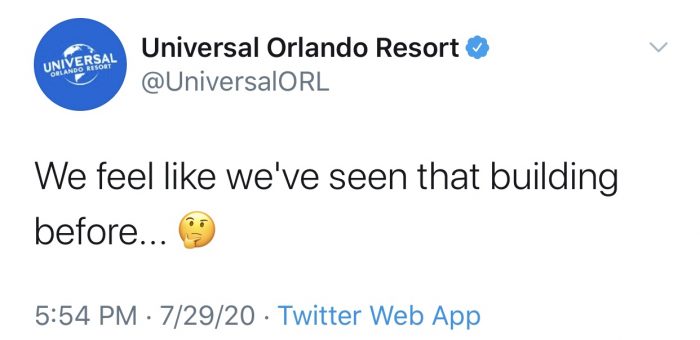 Below is concept art for Toothsome Chocolate Emporium at Universal CityWalk.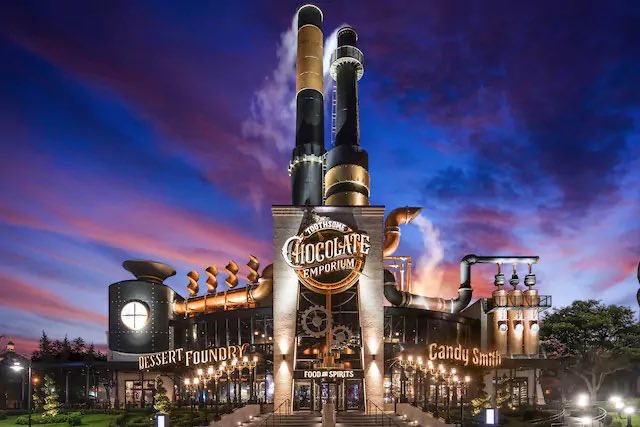 This is so next-level bonkers that it got us thinking of the restaurant McDowell's that was used to hilarious comedic effect in Eddie Murphy's Coming To America movie.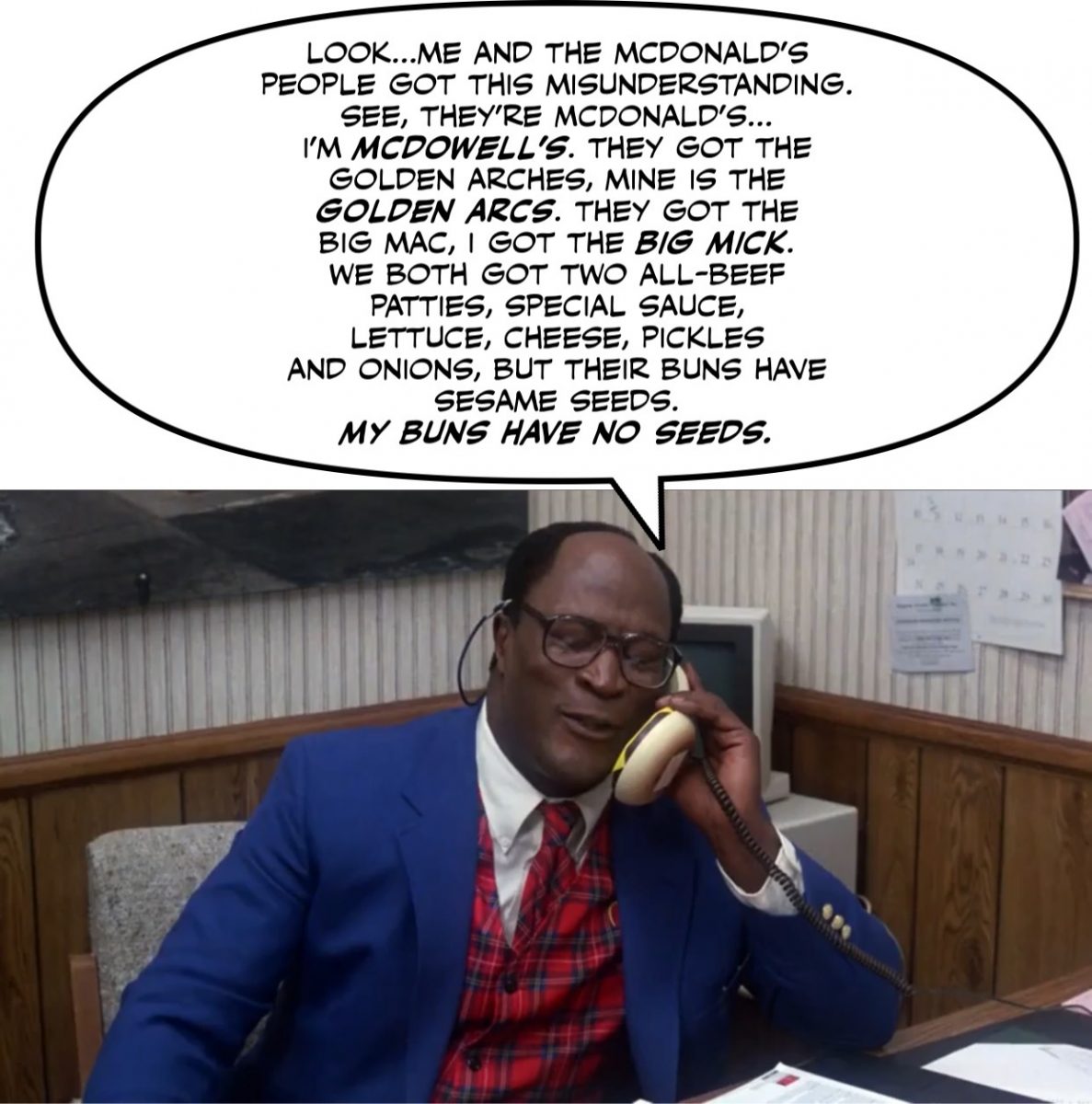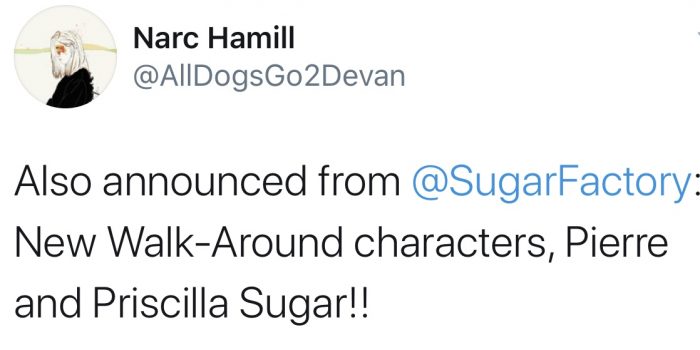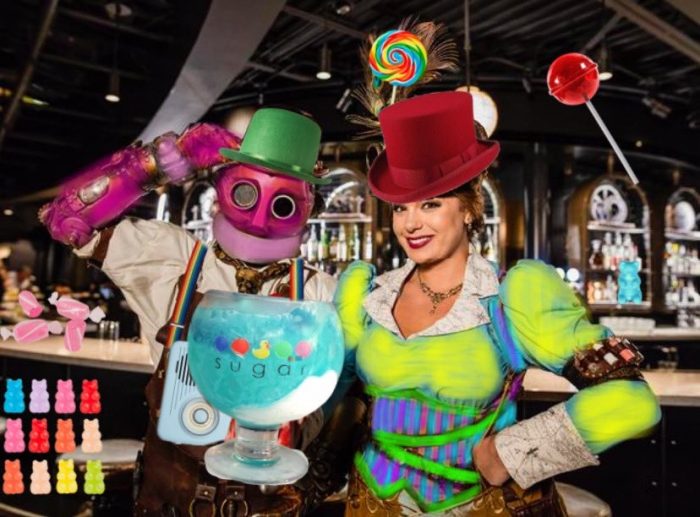 So there you have it: The SATURDAY SIX Looks at Recent Theme Park News ! See you next weekend for the latest installment of the SATURDAY SIX, where we'll look at something fun from the world of Disney and Universal. If you enjoyed yourself, be sure to check out The Magic, The Memories, and Merch! articles covering the latest from the Disney Outlet Stores. You can also follow Your Humble Author on Twitter (@derekburgan).
If you enjoyed this article, you will surely like the following: 
The SATURDAY SIX Looks at Theme Park News via Memes (vol 1)
The SATURDAY SIX Looks at Theme Park News via Memes (vol 2)
The SATURDAY SIX Looks at Theme Park News via Memes (vol 3)
The SATURDAY SIX Looks at Theme Park News via Memes (vol 4)
The SATURDAY SIX Looks at Theme Park News via Memes (vol 5)
The SATURDAY SIX Looks at Theme Park News via Memes (vol 6)
The SATURDAY SIX Looks at Theme Park News via Memes (vol 7)
The SATURDAY SIX Looks at Theme Park News via Memes (vol 8)
The SATURDAY SIX Looks at Theme Park News via Memes (vol 9)
The SATURDAY SIX Looks at Theme Park News via Memes (vol 10)
Special Thanks to The Elite Brandon Glover, the bio-est of all reconstructs @bioreconstruct, Captain Cruiseline Scott Sanders of the world famous Disney Cruise Line Blog, my personal protege Hunter "Elvey" Underwood, the SAT SIX Fun Squad of Parkscope Joe and "the Dadalorian" Nick, hot shot Michael Carelli, charter member of the Universal Four @Nitro230, and Hermione Granger's tutor Megan Stump for their invaluable assistance with this article. The SAT SIX is inspired each week by goofballs Aengus Mackenzie and LitemAndHyde and you Potterheads will  enjoy Meg's other blog work over at the Central Florida Slug Club.