Shopping in the World Showcase Countries – Get to Know Italy
Epcot's World Showcase countries are a magical entree into the world at large. Even if you can't get to China or France or Morocco, you can gain some insight into the culture of those places through the attractions, architecture, and food represented in the Epcot pavilions. But let's face it, one of the key enticements of the World Showcase pavilions is the shopping. Even if you'll never get to London, you can get souvenirs from the United Kingdom without ever leaving Florida.
We're going on a tour of the shopping opportunities in Epcot's World Showcase countries — this time we're visiting Italy. Bear in mind that the merchandise mix in the parks is constantly changing. While all the photos in these posts were taken in the first half of 2019, it's quite possible that some of these specific items will be gone by the time you visit. They will, however, give you the flavor of what you can expect to find as you shop around the World Showcase.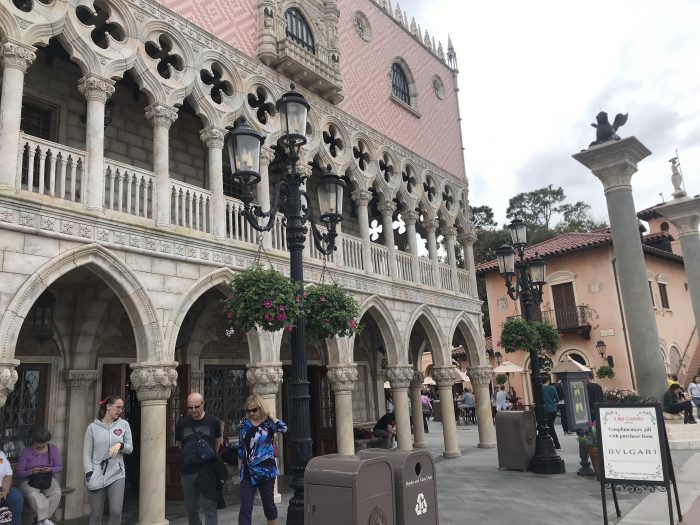 Accessories
Style is the word in the Italy pavilion. Much of the merchandise for sale here is fashion accessories like handbags, scarves, and jewelry.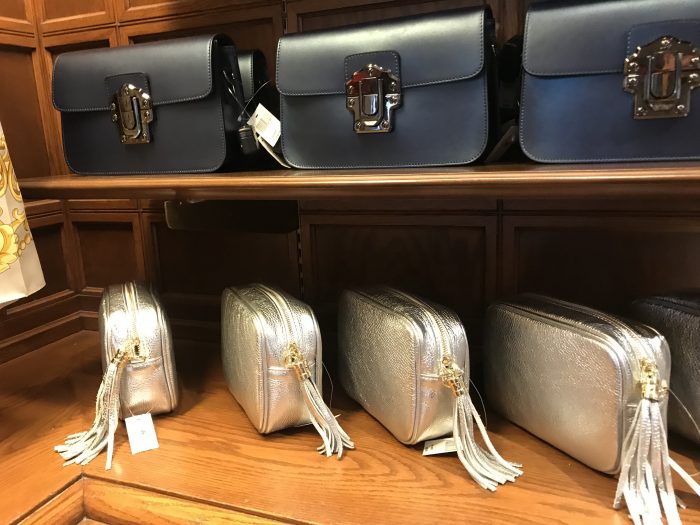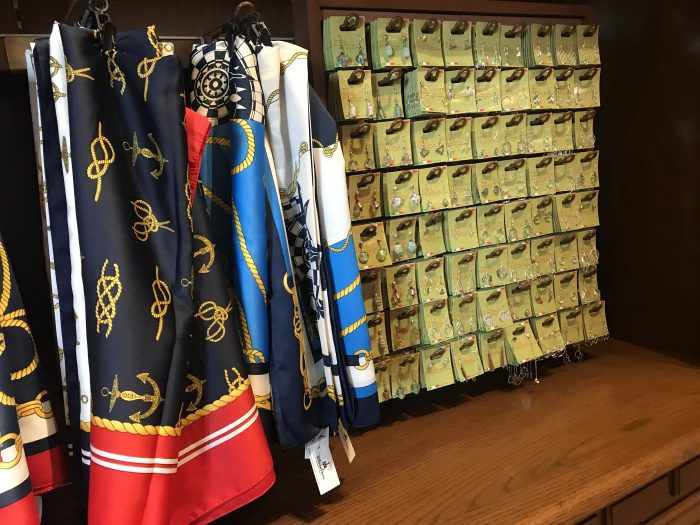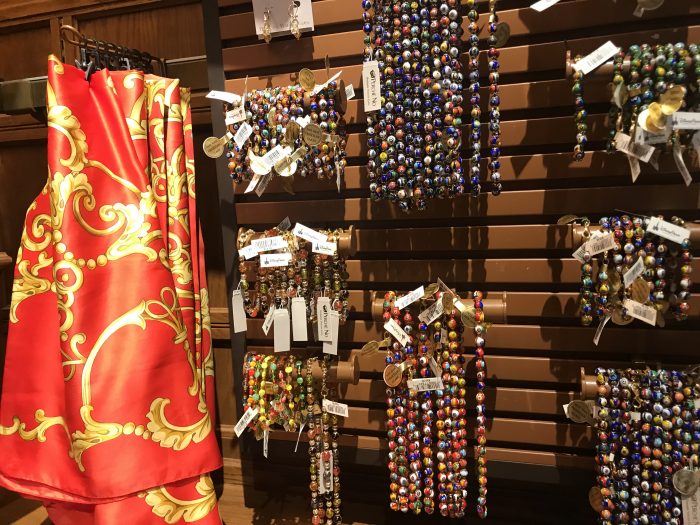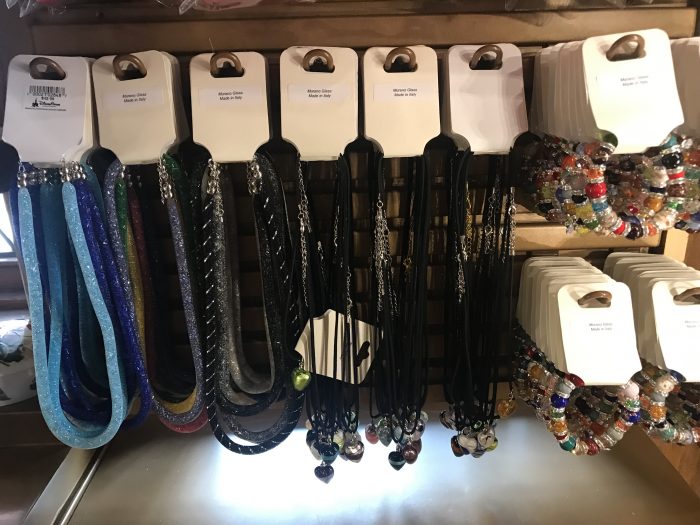 Fragrances
Bulgari and Prada are the brands of choice here. They're liberal with the spritzers when you walk in and there are frequent free gift with purchase promotions.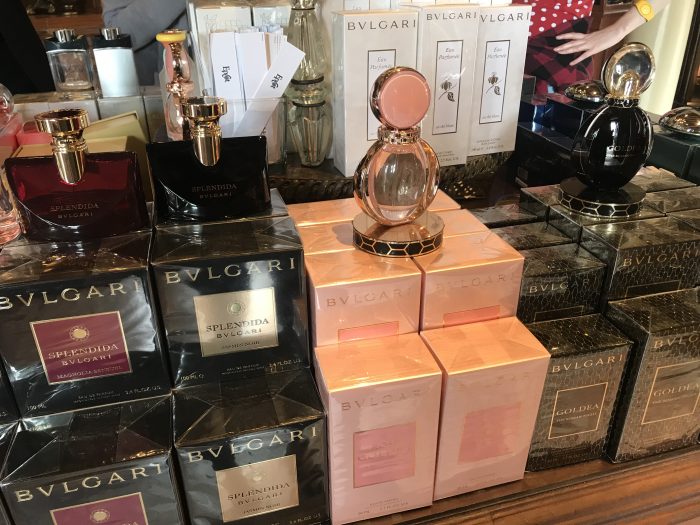 Food and Wine
Look for Italian cookies, candy, coffee, olive oils, and other packaged goods. There's also a small selection of Italian wines and spirits. One of my favorite parts of the Italy pavilion is the small refrigerator case with individually wrapped single chocolates for those times when you want just a little bit of sweet without a heavy dessert.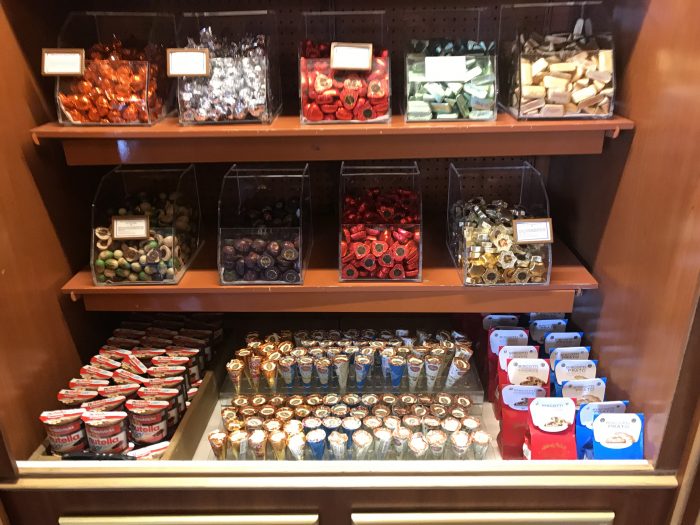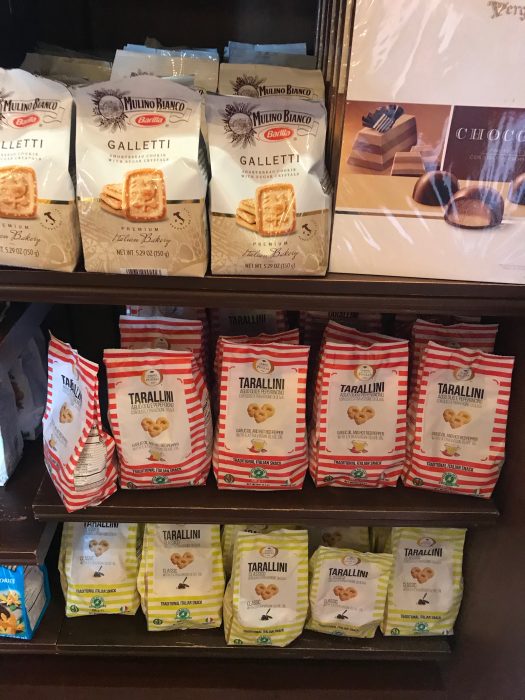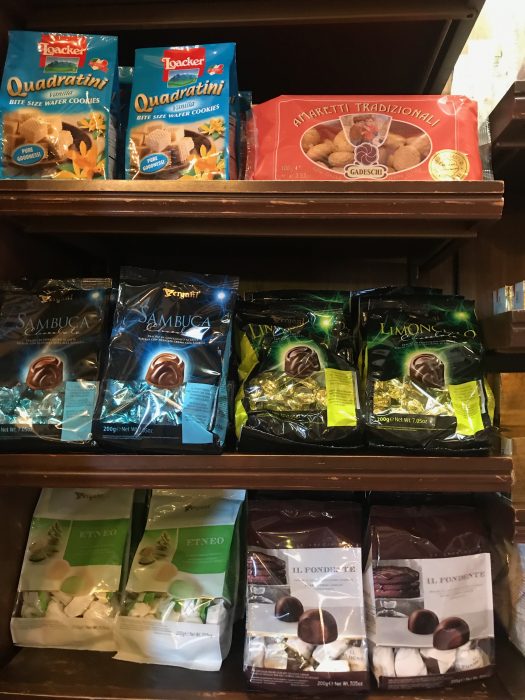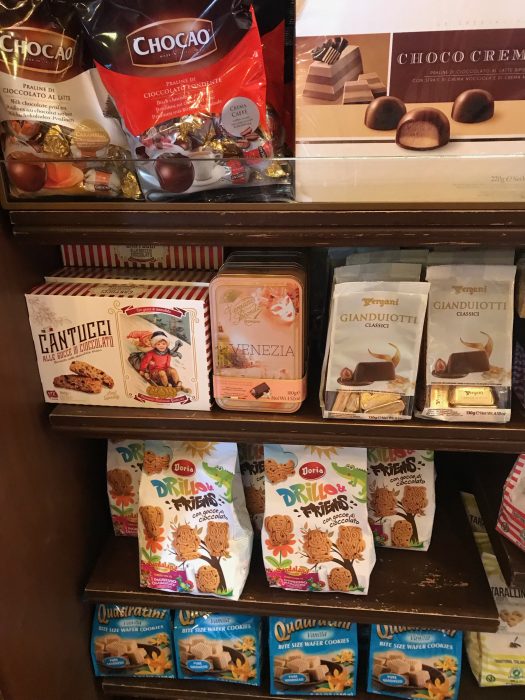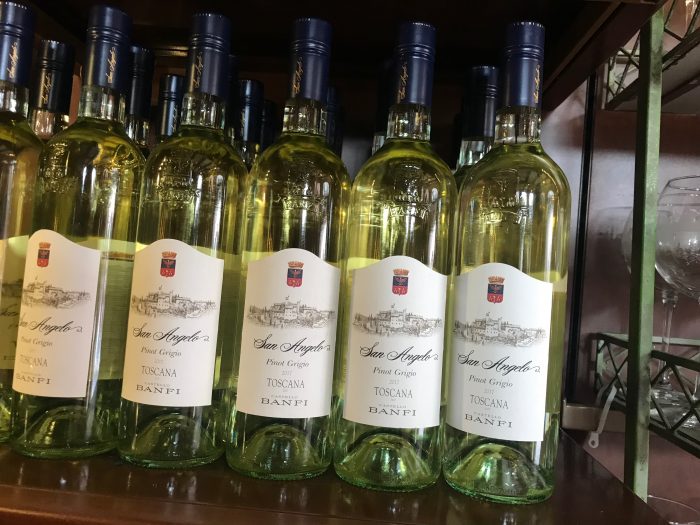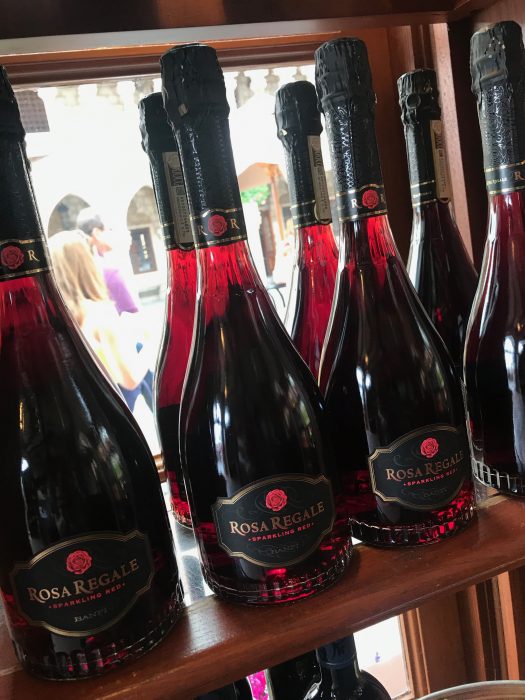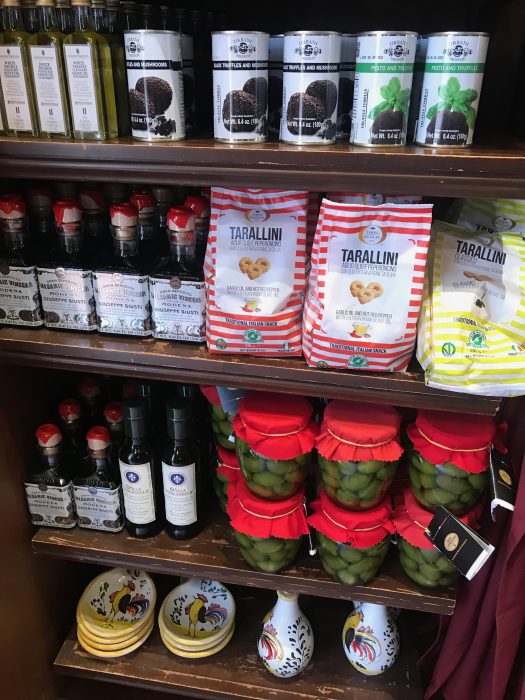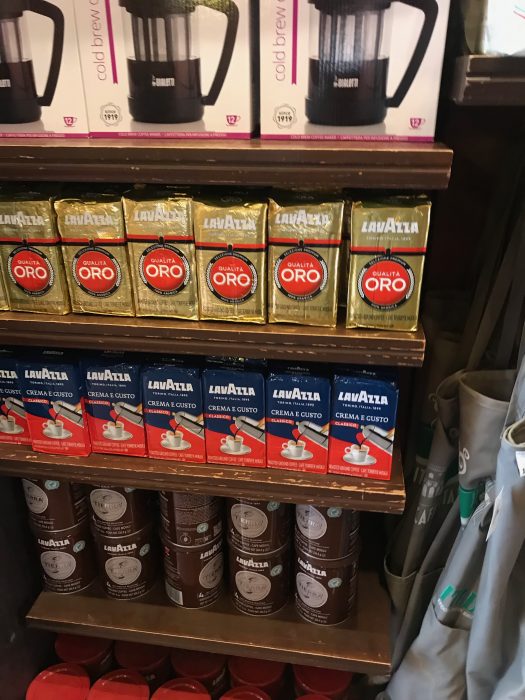 Italian-Themed Tees
Most of the t-shirts sold in the Italy pavilion just sport an Italian phrase, but I do like those which incorporate Disney characters in their Italian form.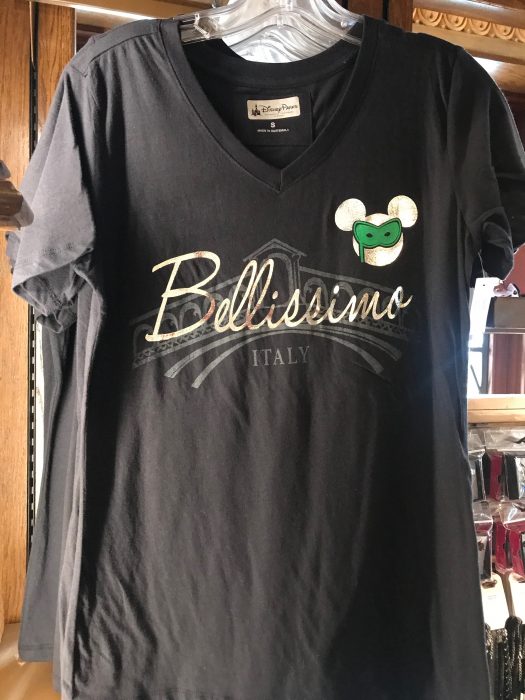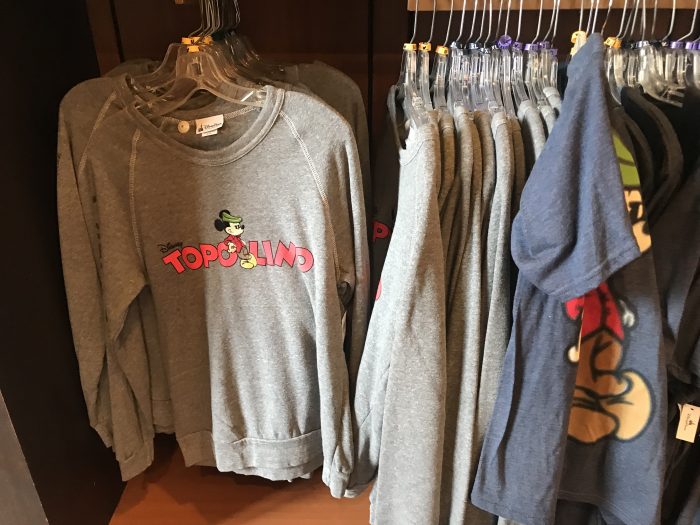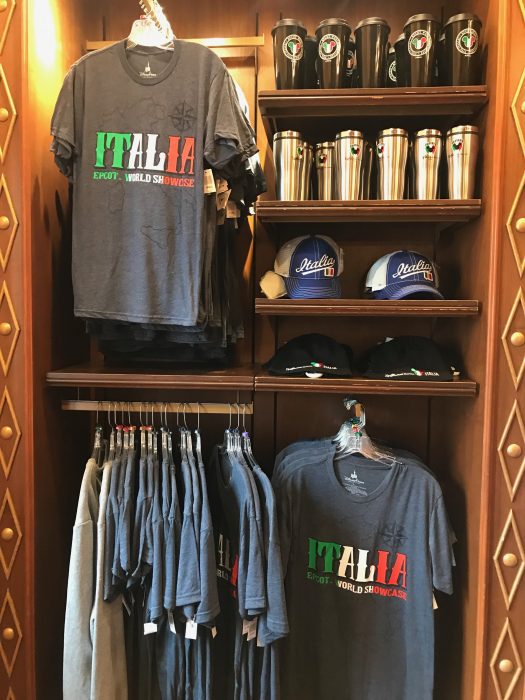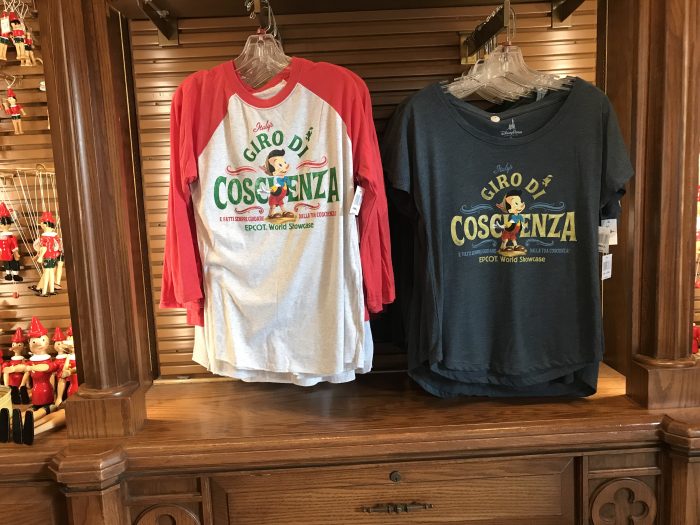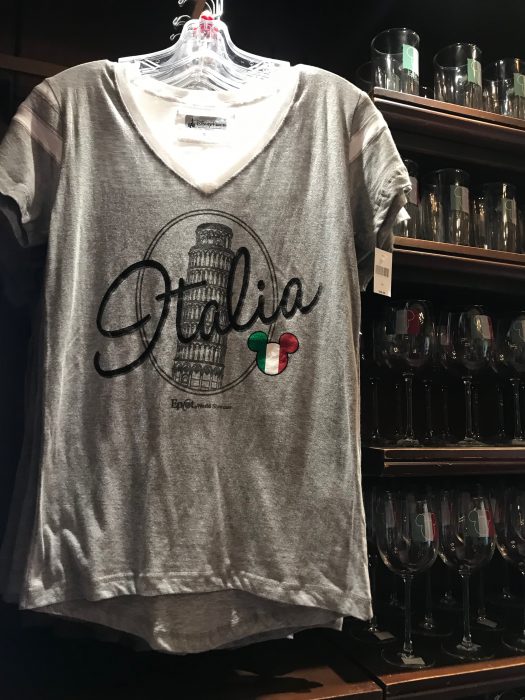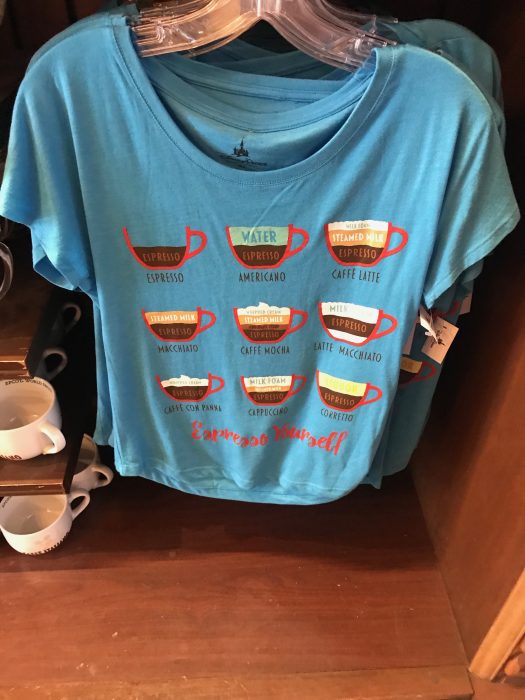 Decorative Masks
The back half of the main store in Italy features a prominent display of decorative masks. Many are lovely, and a few are terrifying.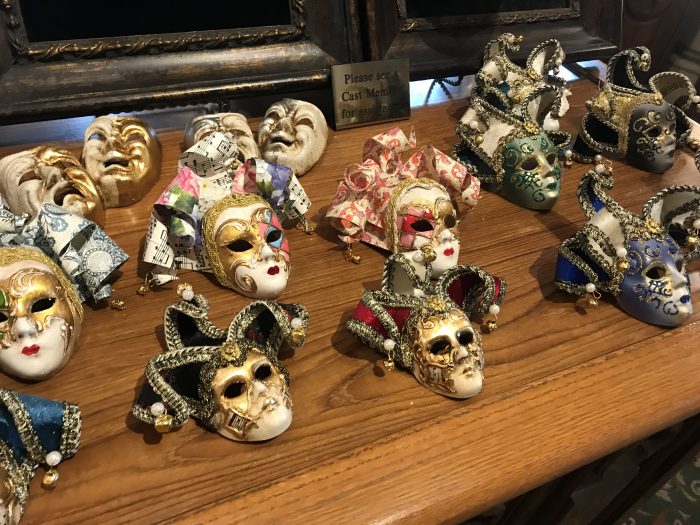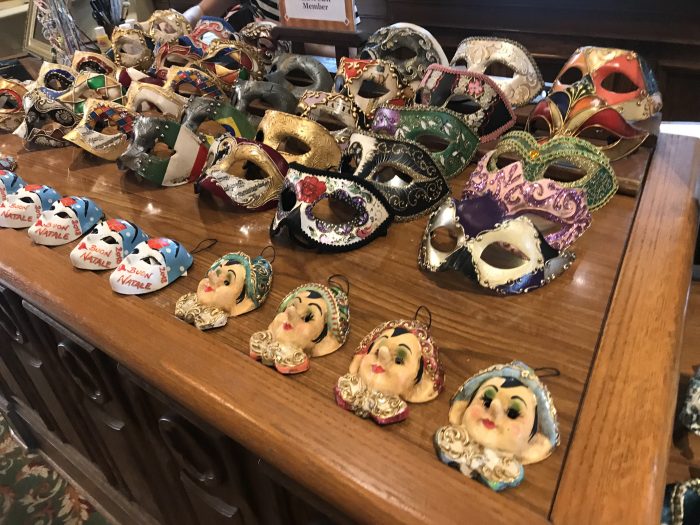 What do you like to buy in Italy? Do you have a favorite item you've purchased there? Let us know in the comments.