Starbucks Do's and Don'ts at Universal Orlando
TouringPlans is pleased to welcome guest author Jon Self.
In Orlando area theme parks, you are never too far from a Starbucks. At Universal Orlando, you can find them at both Universal Studios Florida and Islands of Adventure. CityWalk has one. Endless Summer, Cabana Bay, Aventura, and Portofino Bay each have one. Inside each Universal Orlando Starbucks you will find what you would expect…a basic Starbucks interior! The menu items will be like your local Starbucks with bakery items, snacks, most teas and coffees, breakfast items ,and lunch sandwiches. On the other hand, there are some unique differences.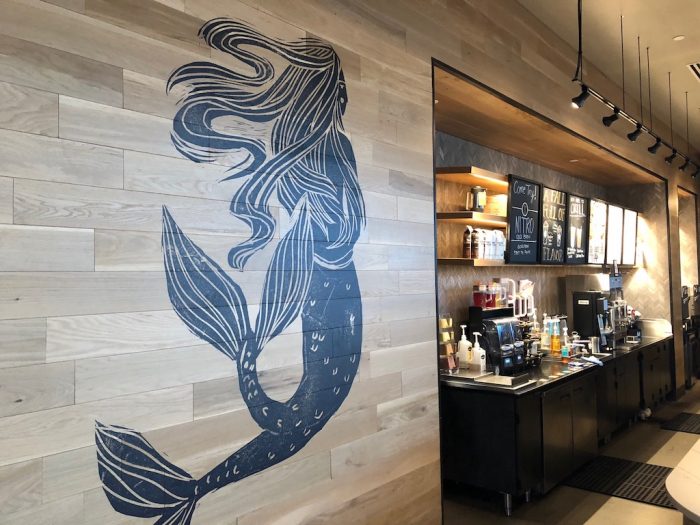 Here's our do's and don'ts for Starbucks at Universal Orlando.
Don'ts
Don't try to use Starbucks star rewards (or other promotional offers from Starbucks). In simple terms, these Starbucks are not full-fledged Starbucks, and so they cannot honor those Starbucks rewards. If you visit the Walt Disney World theme park locations, you should be used to this since its same procedure for their in-park Starbucks.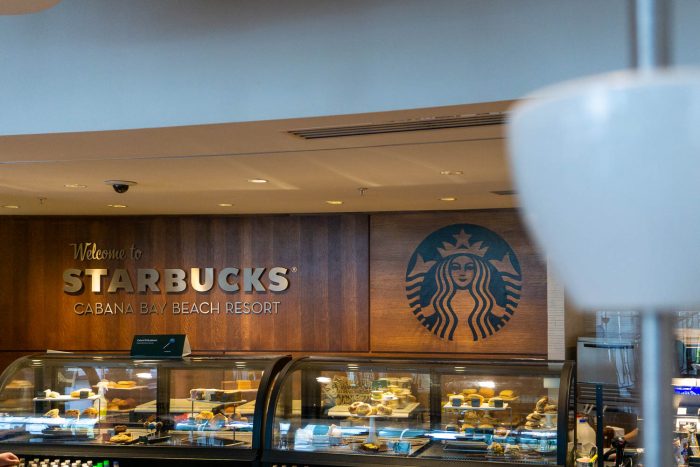 Don't try to use Starbucks cards/app at Hard Rock Hotel, Royal Pacific, and Sapphire Falls. Both Hard Rock and Royal Pacific "proudly serve Starbucks coffee". This means that these are not really Starbucks locations. They simply sell some Starbucks menu items. Sapphire Falls sells their own brand of coffee known as New Dutch Trading Company.
Don't use your quick service dining (QSD) credits at Starbucks. Many items are eligible for the QSD plan at Starbucks, but they are an extremely poor value. That $6 breakfast sandwich will count as an entrée, but your Trenta size coffee will not work as the beverage credit with your entrée. Your QSD credit for a whole meal would only be applied to the sandwich.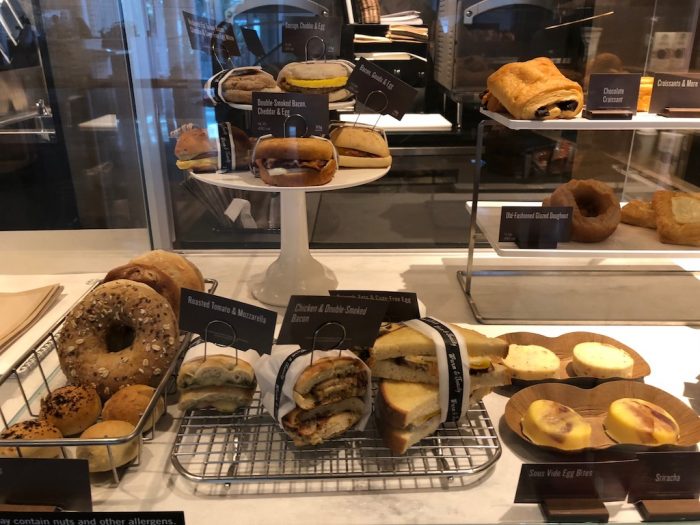 Do not expect to mobile order. Universal Orlando guests have a love/hate relationship with mobile ordering overall. However, as your Starbucks app will show you, no Universal Orlando Starbucks locations accept mobile orders.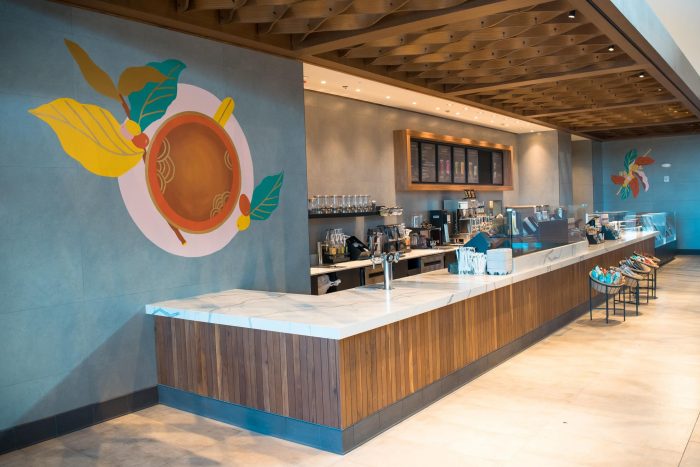 Do's
Do use Starbucks gift cards and/or the Starbucks app to pay. These are accepted at all "official" Starbucks locations at Universal Orlando.
Do use your Universal Orlando annual pass (UOAP) discount. If you are a passholder eligible for discounts, you can receive a 10% discount at in-park locations, CityWalk, the Cabana Bay location, and the Aventura location. The current UOAP benefits for discount are not available at Endless Summer and Portofino Bay Starbucks.
Do use your Star rewards earned on our way home. Orlando International Airport Starbucks locations accept rewards and so do many in Orlando metro area. Getting a "free" item soon after time in a theme park can be entertaining.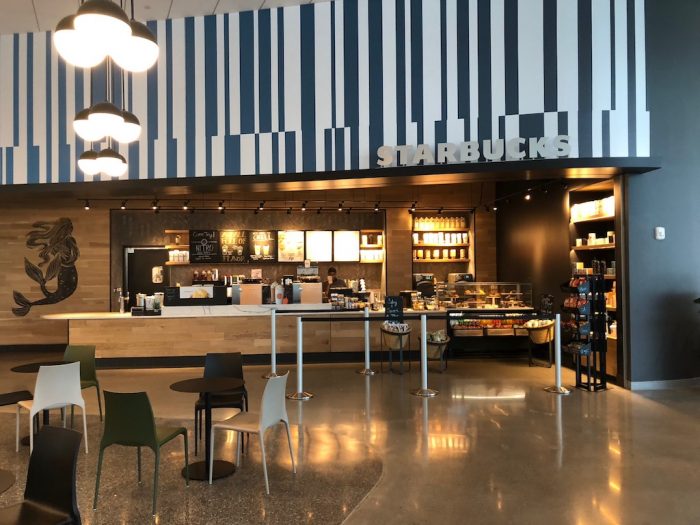 Do consider getting Starbucks before entering the theme park. If you are staying at a Universal Orlando resort with a Starbucks, it will open around 6:00 a.m., giving your plenty of time to make early park admission. If you must wait for your coffee until after you enter the park, it may not be pretty for everyone else. The in-park Starbucks are remarkably busy during first two hours open with the IOA location averaging a 15–20-minute wait. The CityWalk location usually has a lower wait time and more menu choices.
Do consider getting a Starbucks souvenir mug! Universal Orlando locations have their own specially themed collectible mug you can only get at UOR Starbucks locations.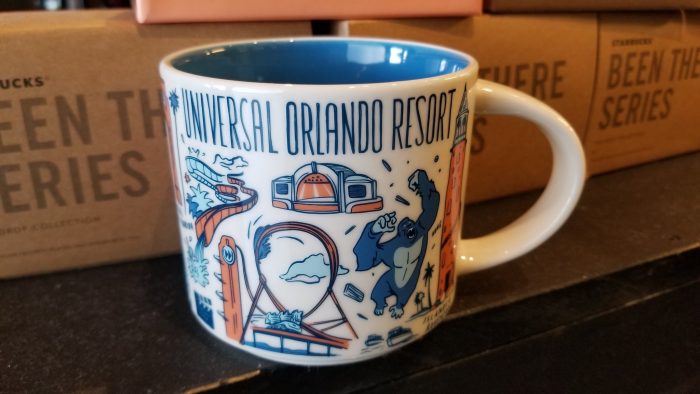 Do consider having your Starbucks app loaded and ready for use at Universal. If you decide to have a lunch sandwich at Starbucks, your budget may thank you that afternoon. Also, if you already have money on your app, then buying an iced tea for the afternoon will not hurt as bad, especially since it will cost you about same as soft drink.
Have any other tips about Starbucks at Universal Orlando? Are you unable to resist that siren's call? Let us know in the comments.
Jon Self is an avid theme park fan who has the high privilege to serve as a pastor at an American Baptist Church (fbcmacomb.com) while also trying to find the proper life path with his loving spouse, a bigger theme park fan than Jon. You can follow him at @pastorjonself on Twitter and read more of his writings at faithelement.net.